All About Kevin Naudi
With so much excitement brewing at VAMP to watch Kevin Naudi's Stand Up Comedy Special, we caught up with the man himself to satisfy parts of our curiosity.
Getting to know Kevin Naudi
With so much excitement brewing at VAMP to watch Kevin Naudi's Stand Up Comedy Special, we caught up with the man himself to satisfy parts of our curiosity.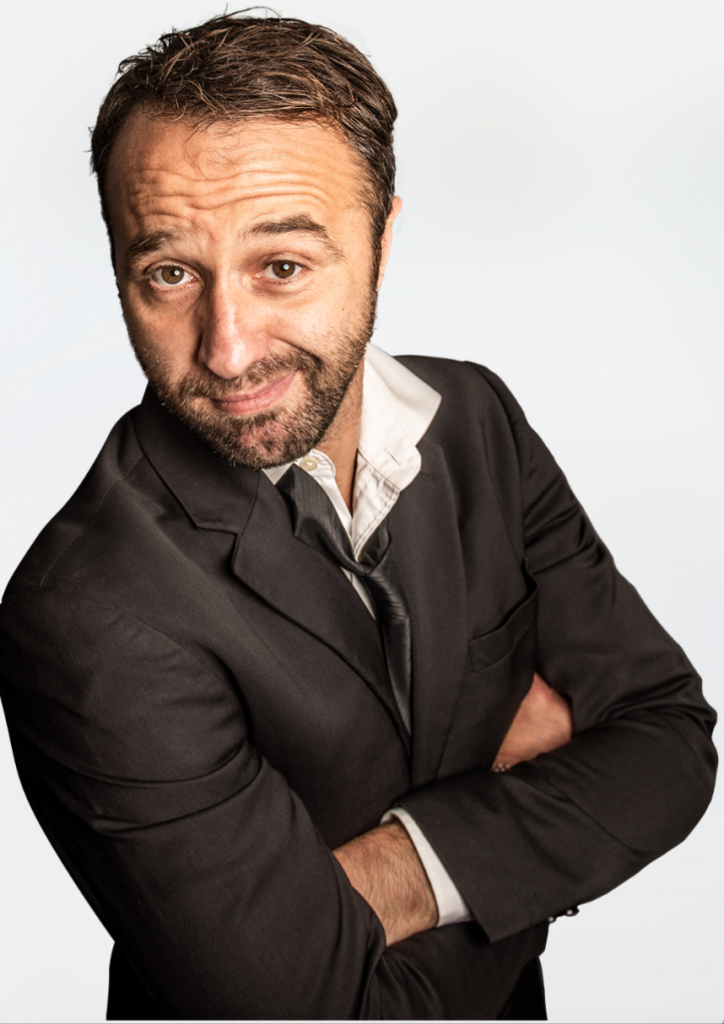 1. What enlightened your career as a stand-up comedian?
School… Actually, there was a specific moment – it all started when I was attending a wedding of a very good friend of mine, police came to stop the music (a bit earlier than expected) and he threw me the mic and told me, "here Kev save my wedding". The mic was already on, so as soon as I answered back, all the guests turned towards me. I ended up doing 30 mins impromptu "stand up", with zero previous experience. That was cool, and it gave me a huge rush. After that, I was at a house party with one of my local idols Ray Calleja, and there was a moment of super chemistry. We were just going at it, laughing out loud, one joke after the other… at one point he looked at me and said: "you should definitely do stand-up". Now if Ray tells you that, then it's something worth looking into.
2. Have you had any awkward stand-up moments at the start of your career? How did you weave out of them?
Not really. Well, on my debut stand-up special, at one point I totally forgot my script… I stood there, laughed about it, then the crowd mumbled and I simply told them, "shut up its my first time ta." And that saved my awkward moment plus getting super feedback with laughs that went through the roof.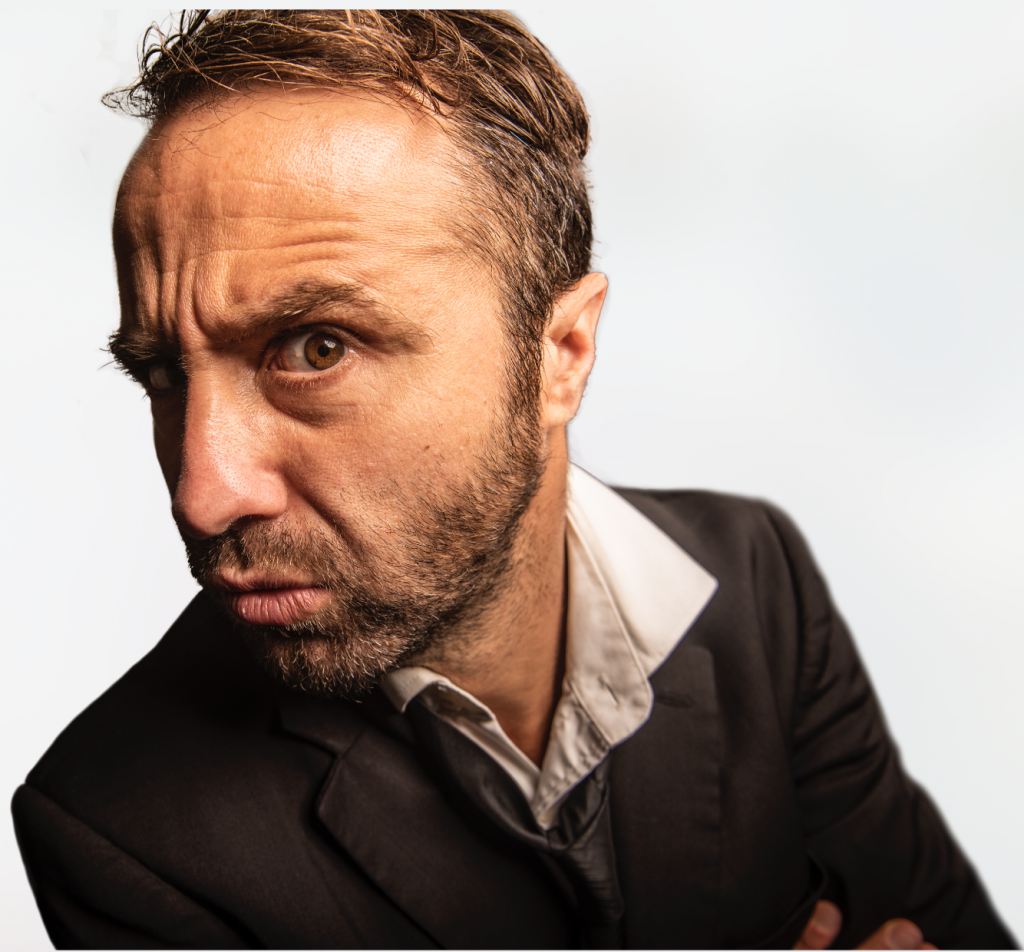 3. Can you give us a round up of your journey from actor to stand up? Was it quite an organic change or was it all part of your master plan?
Ever since I can remember, being funny and role-playing was a huge part of growing up. However, in my younger days, my focus was football so I never took up acting unfortunately. Stand-up on the other hand, was something I always dreamt of. The amount of stand-up comedy I watched/watch is impressive… but the first push came from my wife to audition for one act play at MADC. I got the role in a play directed by Martina Zammit, which won me an award for most promising actor. Not bad for my first ever try at theatre. I then worked on Red Electrick video (not sure which came first actually), and then thankfully things progressed. I kept it mainly focused on international productions – so I submitted my CV to Malta Film studios and got a few parts in some pretty decent productions.
4. The Vamp team is thrilled to be attending your upcoming Stand Up Comedy Special on the 1st December – what can we expect?
You can expect to, at the very least, enjoy a good night out, and at most – piss yourself laughing. The sketches are all centred around events in my life that all can identify with, as well as some sketches that target the Maltese, famous singers …but I don't want to give too much away…come and see for yourselves. The laughs are guaranteed.
What does it take to put a show together… besides some bladder bursting jokes? Honestly, it takes a lot out of you. No fear of failure, which is hard to overcome. It's one thing being invited to do a 10 min or 15 min sketch (which I have never done), but to write, put together the show, and direct and perform a 1hr + stand up is exhausting, but extremely fulfilling. That said, after each stand up I go through a period where I honestly go on a low for some reason. I haven't understood why that happens.
5. What's your go-to topic to research when you start writing sketches?
I don't research as such. The topics I write about are all related to how I feel, to what I understand people feel but don't speak about: relationships, being a father, and of course a lot of other socially related topics which I believe, when constructed in a certain manner, easily become a laughing topic. The most important thing I've learnt and one thing I live by when doing my stand up, is saying the things that people think, but do not voice aloud. My stage gives me the liberty to say it all, with no holding back. So far I never offended anyone by doing so – quite the contrary. After each stand up special, I would receive a number of private messages telling me "haha Kev, that shower bit… I can relate so much", and other stuff like that. I also watch infinite amounts of stand-up specials, mainly of my favourite comedians such as Louis C.K, Eddie Murphy, Billy Hicks, Chris Rock, Ricky Gervais, George Carlin, Bill Burr and of course Robin Williams. That triggers loads of creativity in my mind and I get to write lots of material each time I do so.
6. What have your stand up highlights been so far? And what have they inspired for your future?
Well, to actually think of putting together, and potentially selling out at MCC Republic hall is probably the top highlight to date, but if I had to look back I would say it would be random people telling me that they laughed more at my stand-up than they did at an international renowned stand-up's show – that was great to hear. Another highlight was to find out that I was/am the first local stand up to write and perform an hr+ show, where people actually purchased tickets to come to watch me, be me.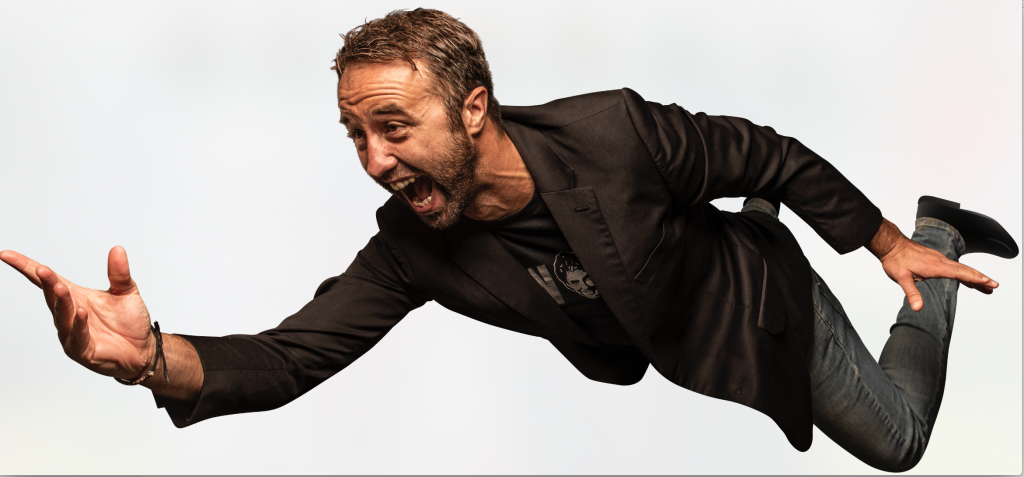 Quick facts about Kevin:
Current playlist: 90's grunge. Pearl Jam mainly.
Favourite comedy city: I haven't experienced any as yet. But from knowledge of what's out there, I would say New York.
Top travel destination 2018: My bed. But if I actually had to pick a place, it would be Cuba or New York.
Favourite drink: It depends on the occasion; with my kids, milkshake. With my wife, wine. Friends, Beer or Mojito.
Perfect night out: Drunk karaoke. Definitely.
Favourite Magazine: Awkward pause….Vamp