A fish of many talents
Donning her goggles and that trademark sense of homour, actress Chiara Hyzler will be playing Doreen, the forgetful fish, in FM Theatre's The Little Mermaid – A Panto Under the Sea this Christmas at Teatru Manoel.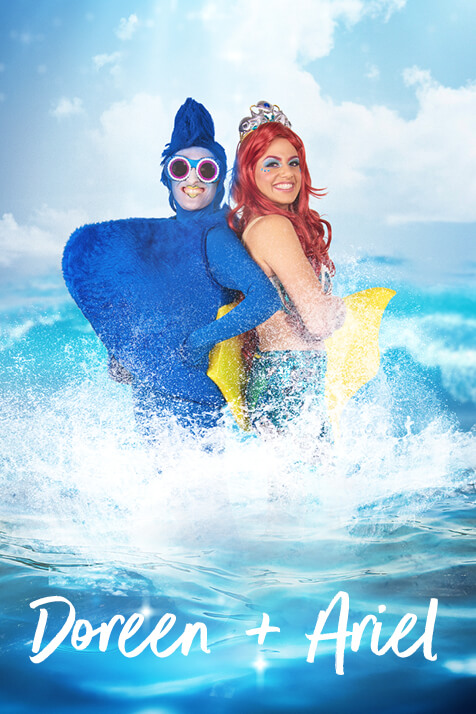 Chiara Hyzler's theatre career keeps going from strength to strength. Although she is best known as a comedian by pantomime lovers, her repertoire is by no means restricted to funny roles, and neither is it limited to acting.
In fact, she has been producing her own shows and directing others for a number of years now, winning the People's Choice Award for Best Production in the Premju ghall-Arti 2018 for her direction of The Prime of Miss Jean Brodie and, more recently, directing Jamboy for Ziguzajg 2019. Next, she will be playing Doreen the Fish in this year's FM Theatre Productions panto The Little Mermaid – A Panto Under the Sea.
You have directed and acted in productions that deal with some very serious topics but you are also known as a comedian. How different are they for you as an actor?
When I direct, I look for stories that I am interested in telling, and these tend to mostly be based on real events or to pose questions that will encourage discussion. That is what I think the purpose of theatre is… to encourage the audience to ask questions.
How does the panto differ from other kinds of productions you have been involved in?
Panto allows me to be playful and crazy, and to create funny characters. I love the rush of panto and the quick scenes, the dancing and singing, the sets and all that comes with this magical world.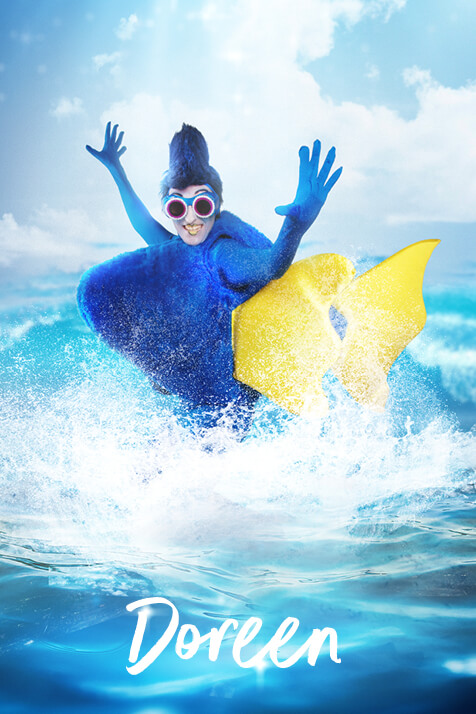 What can you tell us about Doreen, your role in The Little Mermaid?
Doreen has a wonderful energy about her. She lives in her own bubble, literally, and doesn't seem to be very aware of what is going on around her. She has a terrible memory and is constantly mixing things up, causing great stress for those around her!
How challenging is acting and spending hours in a bulky costume like that of Doreen? What happens when you need to sit down or go to the bathroom?
That is an excellent question which worries me greatly! Thankfully, the costume is light so it won't be a bother to carry around, but no, I cannot sit with it on. I will have to remove it! I'm also wearing a Morphsuit [a bodysuit that completely covers the wearer from head to toe in spandex/Lycra], which poses a new set of hindrances. I've never had a costume like this one before, so I'm actually very excited.
You have been quoted as saying you would stop taking part in the yearly panto, and yet, here you are (luckily for us)! Do you really think you'll retire from the world of panto eventually? What makes you come back every year?
For me, panto is a way to relax and let loose. I get to play and fool around, and have a good laugh with my closest friends. Sharing the stage with people like Edward Mercieca always makes it worthwhile, and he is also very difficult to say no to. This was a character I really wanted play so I really couldn't turn it down. I tried, but no one listens when I speak anyway… Hopefully my return as Doreen will be entertaining for our audiences. I'll certainly be having a whale of a time!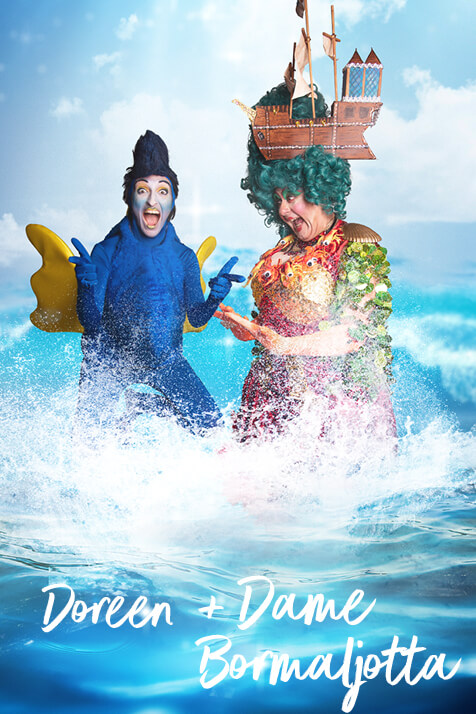 FM Theatre's The Little Mermaid – A Panto Under The Sea will be staged at Teatru Manoel, Valletta, with performances on 22, 23, 26, 27, 28, 29, 30 December 2019 and on 2, 3, 4 January 2020 at 8pm. There will also be matinee performances at 3pm on 22, 26, 27, 28, 29, 30 December 2019, and 2, 3, 4, 5 January 2020. Early Bird discount tickets are now available for a limited time only until 30 November, so grab yours today by going online at www.teatrumanoel.com.mt, emailing bookings@teatrumanoel.com.mt, or calling on 2124 6389.