Pluri-Disciplinary Art
She's a woman of many skills – sometimes she stands behind the camera, sometimes styling the shoot, sometimes beautifying models and in her spare time, she's capturing moments in urban landscapes. Often times, she'll even do it all at once! Meet Migle, the woman behind 'About A Girl' a fashion editorial in this VAMP issue.
Words by Hannah Cremona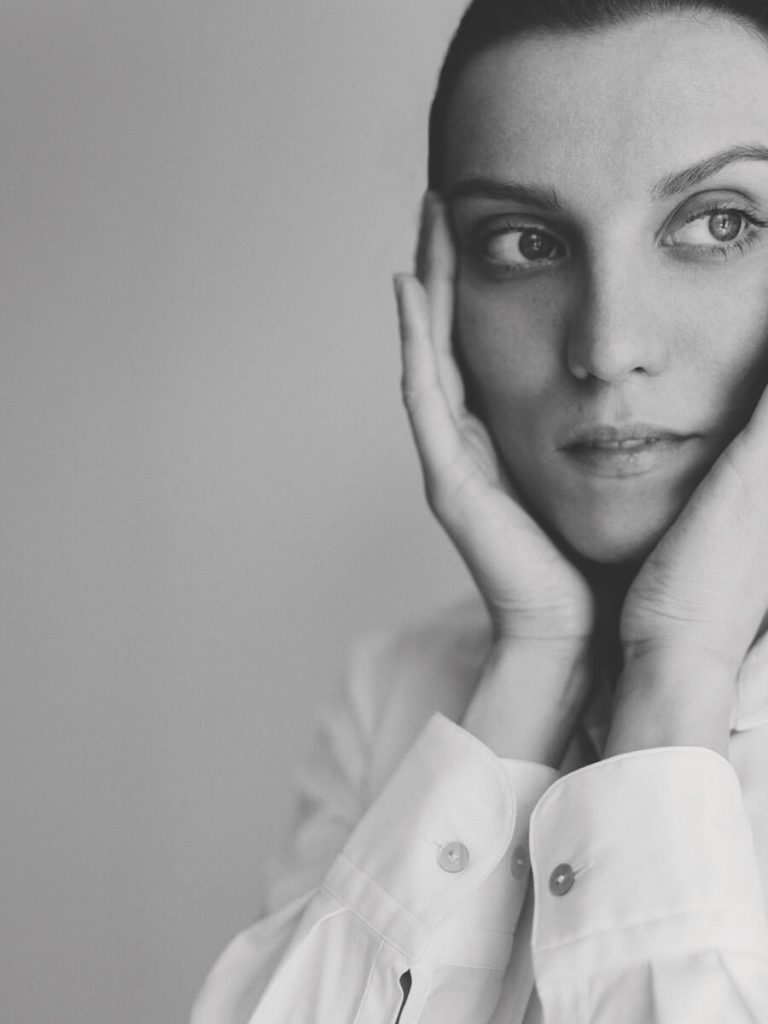 Born in the capital of Lithuania, Migle had a special interest in arts since her childhood. Despite her close circles assuming she would become an artist or designer, classic arts was not the only hobby she enjoyed doing. "I could be left leave alone in my room for hours only with blank paper and colored pencils. I remember that I was playing with my paper dolls and their paper clothes. I wanted more clothes so I started drawing them by myself. A bit later I started sewing clothes for my Barbie's."
Following latest trends on fashion magazines and social media channels kept the curious artist up to-date and inspired. "As every teenager girl I was also using make-up – my mum brought me healthy lifestyle and make-up magazines for teenagers which had a lot of beauty tips and I used them all … the more sparkles the better! Back then, that was the trend." Migle continued to finish her studies in make-up whilst discovering photography. As soon as Migle had a professional camera in her hand, she quickly discovered photography to be her passion. "I fell in love with capturing every moment and was eager to master the arts of photography."
With now over 10 years experience in professional photography and a few interesting collaborations with other photographers Migle is expanding her possibilities through her natural talents. Migle is the woman behind the fashion editorial, which she explains is "about a girl, I compare to a flower… beautiful, colourful and wrapped into shinny plastic… nowadays all girls try to shine like a diamond just to grab some attention."
When not behind the camera or coordinating a fashion shoot, Migle is an urban landscape photographer and compares the two worlds: "In fashion I like colours, outfits, backgrounds, lighting, model and mood. In urban landscaping I like colours and shadows; I like when in morning or evening and object's shades changes every 15 minutes, because of this colour is added to the photograph which would otherwise be gray scale concrete, reminiscent of soviet era buildings."
She continues to highlight similarities and differences and undoubtedly photography can be a very wide topic.
"In fashion you can get more or less the same result that you thought about. Limits are only your imagination. You can use light with colour filters; you can change poses, mimics, and add additional accessories. In urban landscaping the moment is everything, sun changes position, it can start rain, or at morning there could be a thick fog (I love foggy mornings) but you have to go to a shoot. I like to observe surroundings, find an object and check if it would fit into my composition."
Migle's favourite place to shoot is "Unequivocally, my local gas station during night time in the of fog!" When not in a studio, you might find her roaming around foggy cities for a quick spin in the early blue hour morning hours escaping the traffic of vehicles and people that invade the city during the day.
"I like to do what I like to do. I do not have a one style; I don't want to have one style. Besides fashion and landscape I do still life and minimal photography."