No man's land
Ron Kedmi, a fearless Israeli artist captured that raw and tangible sensuality headlong with his lens. Jadoo, the Sacred Nomad Blanket, was not an accessory but the main character in this story, the veil that allows us to see beyond the veil, the second skin that allows us to be naked. It allowed Hen and Gabi to feel totally natural, it gave them the shelter from the desert it's sun and its past sins, freeing their sexuality the sacred eroticism, it was a transformational experience that went far beyond a fashion shoot.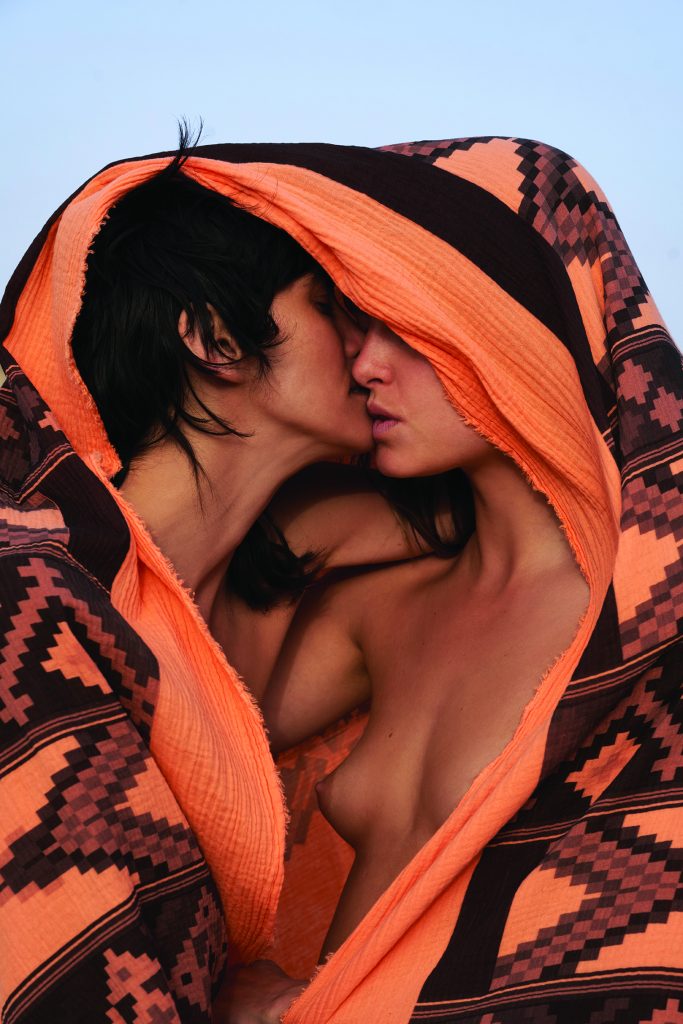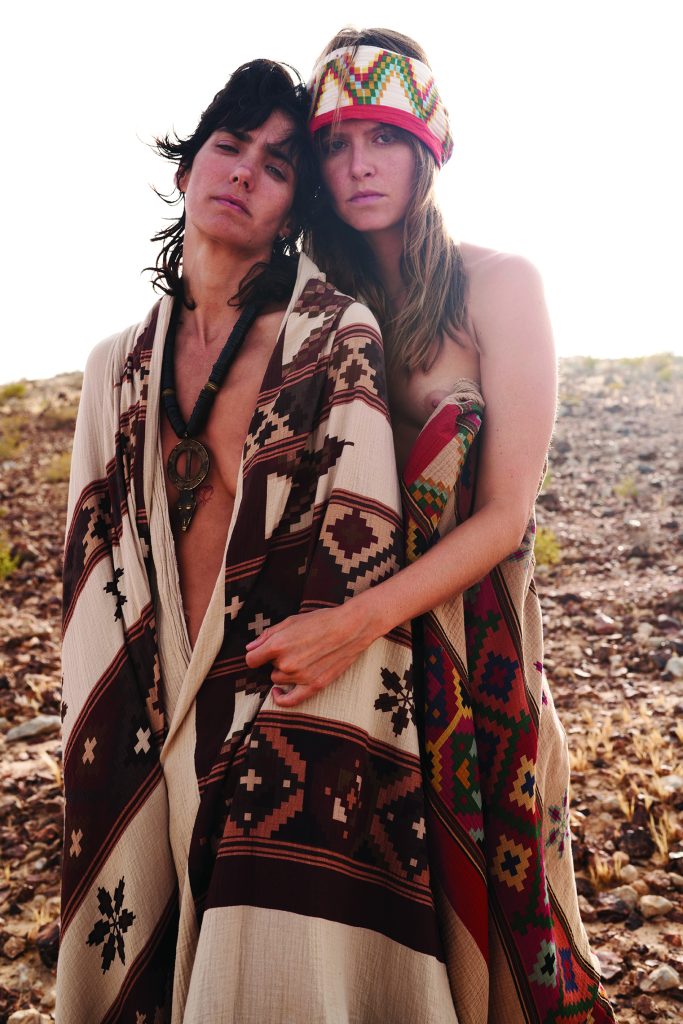 "The body is a sacred garment. It's your first and last garment; it is what you enter life in and what you depart life with, and it should be treated with honor."
A quote from the legendary Martha Graham' from which Michal Monka took inspiration to create sacred gar- ments that glorify the woman's body making the mortal feel royal.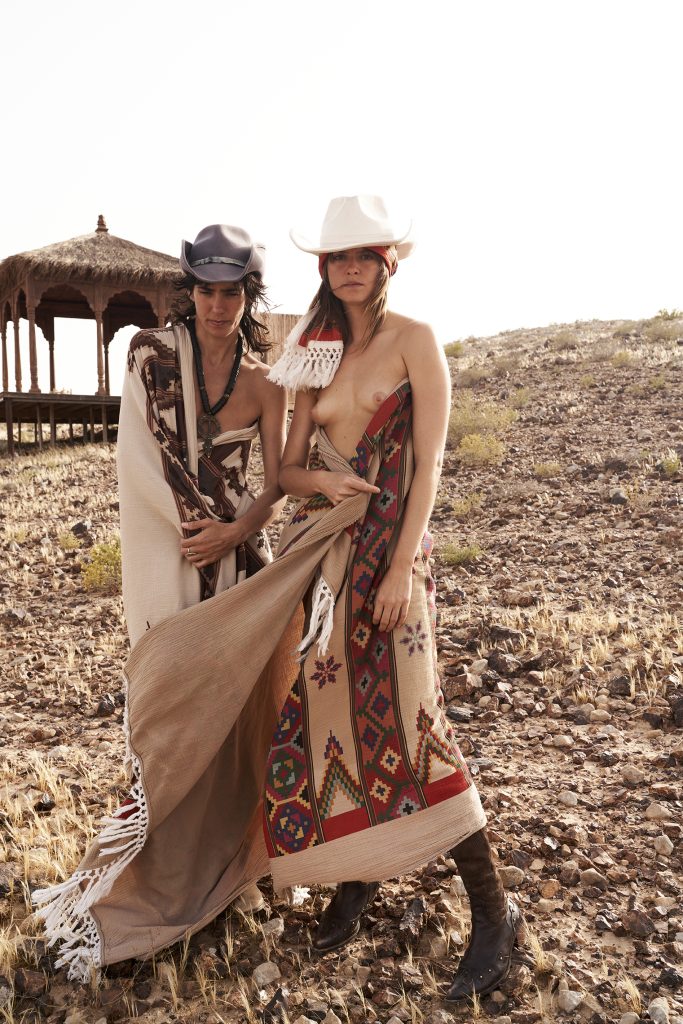 Jadoo, Michal believes is the most essential garment a woman needs in these times, a second skin healing, protecting and freeing our self-expression – connecting us to the hidden ancient wisdom through signs and symbols. Wrapped with Jadoo you are safe to be you, to feel comfortable and free to be sexy without shame – free to honour your one most important garment, your skin.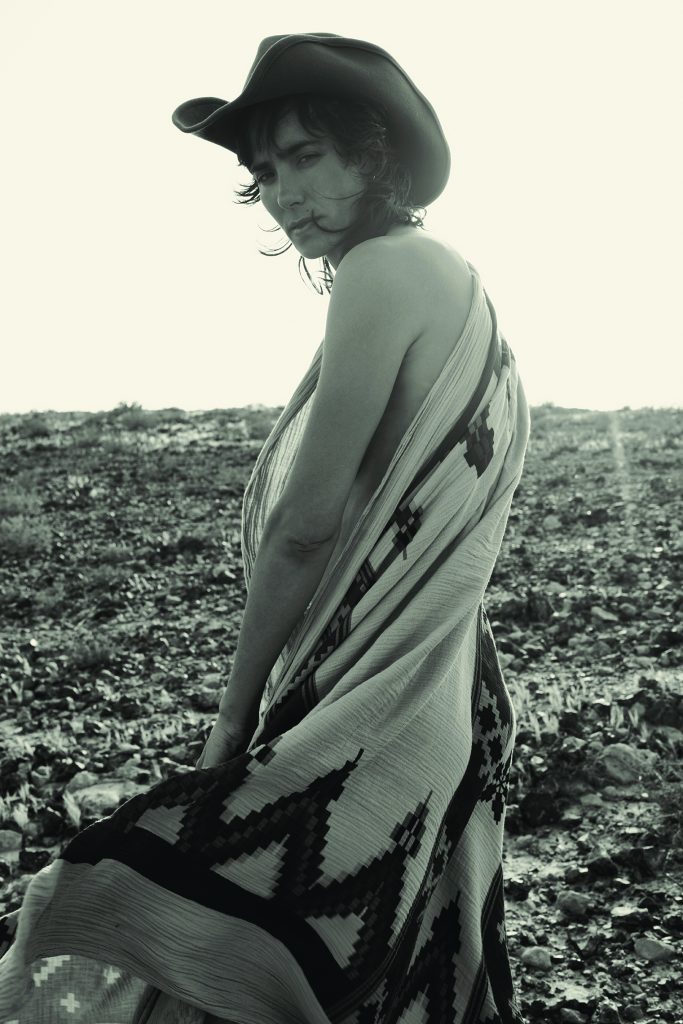 Photography: Ron Kedmi
Jadoo Blankets: Michal Monka to Royal Gypsy Royal-Gypsy.com – Instagram: Royalgy§psy3
Models: Hen Yanni + Gabriela Spader Location: MAND'UMA Desert Farm – Manduma.co.il