Interview | French Fashionista
French Freelance Fashion Stylist, Fanelie Patras, describes herself as a vintage Saint Laurent and Tom Ford girl, inspired by the period when Carine Roitfeld led Vogue Paris, the porno-chic years. Fanelie was the woman behind this issue's magnificent fashion shoot, where Mediterranean vibes met with Parisian flair.
Interview by Hannah Cremona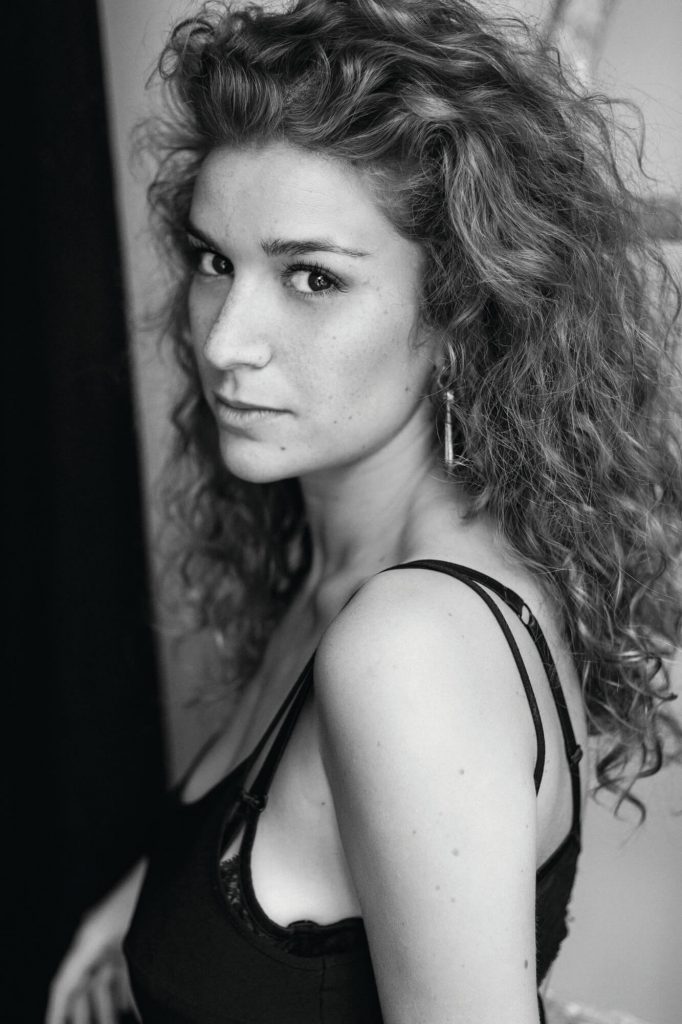 How did you enter the fashion world?
Since my childhood, I was really and deeply inspired by fashion; I organised fashion shows at home with the children of my parent's friends, showing off my mother's clothes. I also drew many looks in a little notebook and cut out my favourite pictures – I destroyed all of my parent's magazines! I then studied fashion design and communication. Thanks to my last internships in different well-known French PR agencies, I started to work as an assistant with an artistic director and fashion stylist. That's how I entered the fashion world.
What challenges did you face when you first started out?
First, it was really hard to build my own network, find talented and serious partners, develop contacts in different PR agencies and magazines, win their trust and prove my determination.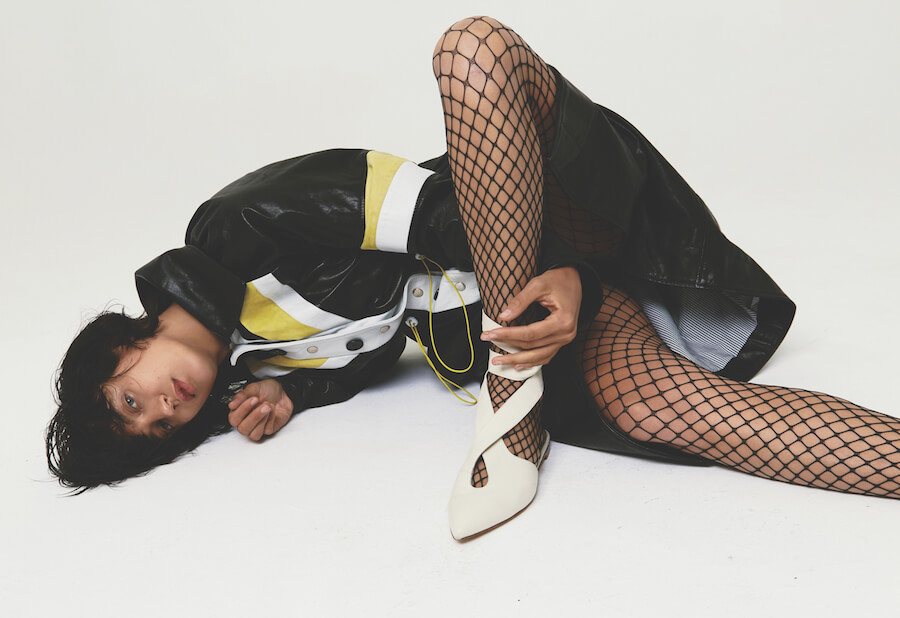 From where do you seek inspiration when given an assignment?
Most of the time, my way to find great inspiration is by browsing on models.com and looking for strong and creative pictures for my mood board. It's a website where you can find all the latest shootings (like editorials and campaigns) of the biggest magazines and brands. I also look into print magazines, read, walk through Paris, and visit a lot of exhibitions to find new sources of inspiration.
For my personal style, I am not inspired by one person but by different kinds of style. I am a real vintage Saint Laurent and Tom Ford girl I think. The period that inspired me the most is when Carine Roitfeld led Vogue Paris, the porno/chic years.
What are the biggest challenges faced during a shoot?
As a fashion stylist, during a shoot you have to be really careful about the clothes; this is the most important thing. Bring back the outfit as the PR give it to you! You also have to focus on how the clothes fit the model and what the photographer sees behind his camera, to be sure that the fabric sits beautifully and doesn't crease.
Organise well the timing to change the looks and having a good logistic organisation to set up them up, is very important. When you are shooting outdoors this can quickly become a challenge, you need to figure out where and how to put down the looks.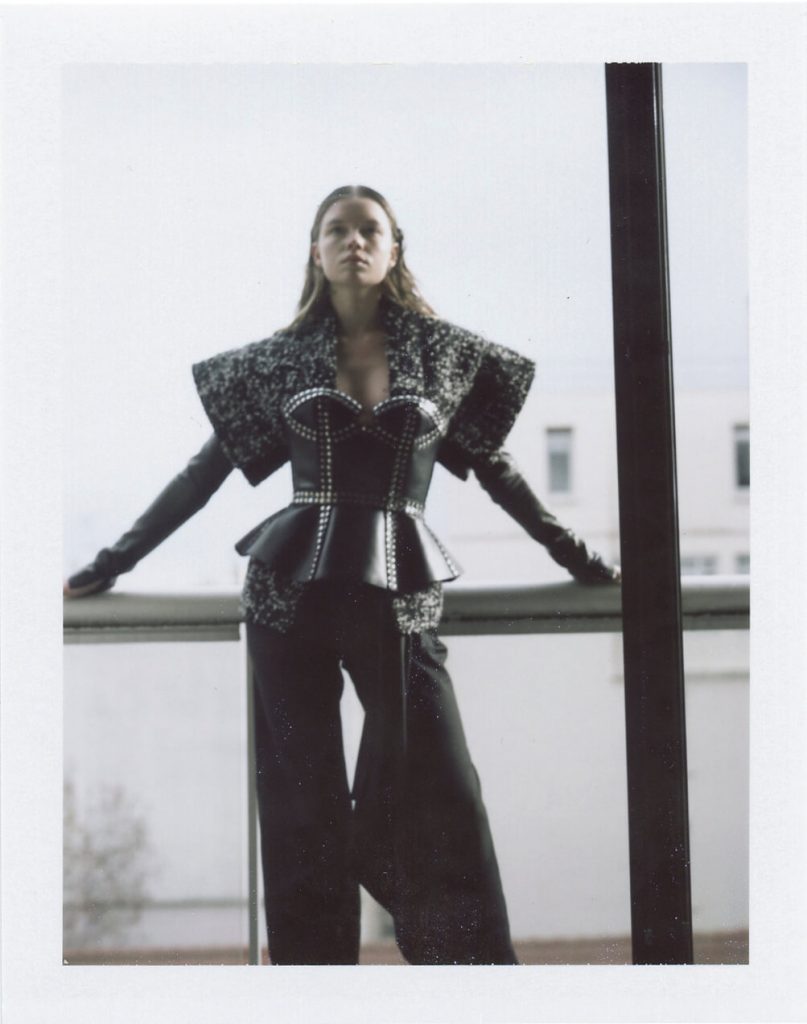 How do you engage the audience in your work? How do you decide what story you want to tell?
I want to give people a mix between simple beauty and pure figures, and also creative ideas. My goal is not to show how to dress up but it's more the process of expressing my creativity through the composition of a fashion look.
Most of the time, the photographer and I decide what the story is going to be. We create a mood board together. Sometimes, I do it alone. Once again, it's a way to express my emotions, energies and ideas of the moment.
What can you tell us about the shoots you recently styled for VAMP?
It was my firs time in Malta and I have great memories of this shooting day! We were in an amazing place, everyone was really cool, the weather was perfect, only great vibes!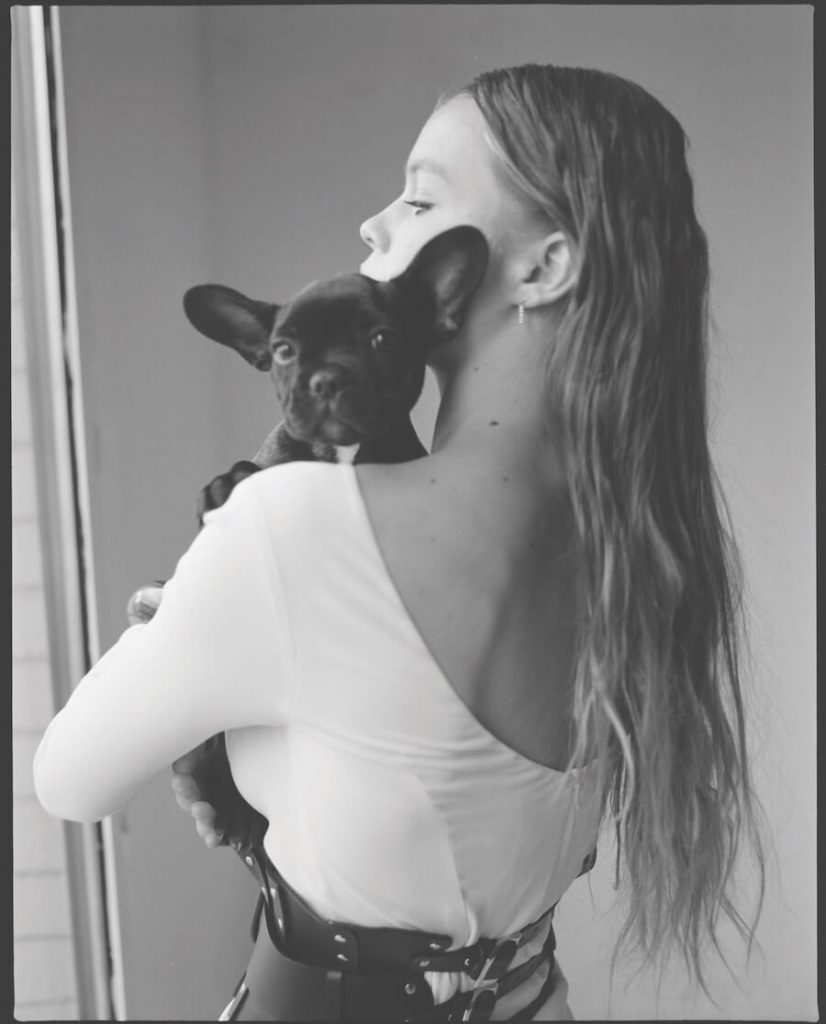 What is the prominent theme across the styles you have chosen?
I wanted the looks very graphic, modern and minimalist; something new for VAMP readers. The idea was to mix well Mediterranean and Parisian styles. Always really chic shapes!
Which outfit / style stands out to you most and why?
My favourite look of this shoot is the long white shirt with the red boots! For me it's the strongest, it's super daring. This look shows a strong and powerful woman who assumes herself completely. There is elegance and arrogance in this outfit – the two components that lead all my styling.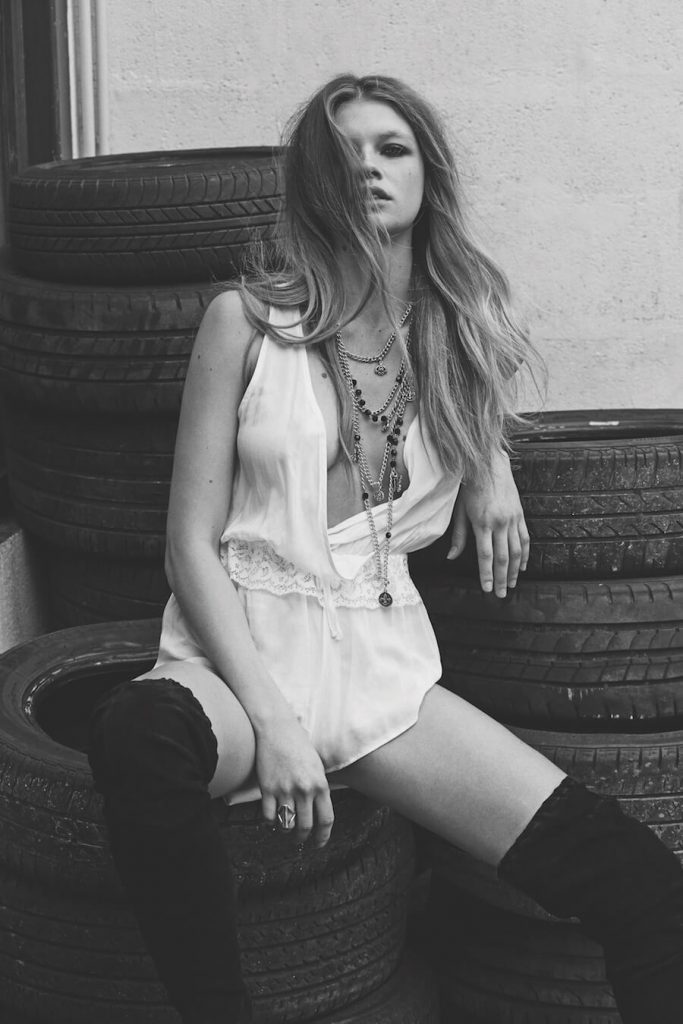 What did you enjoy most about working on the shoot?
People are so kind, the energy is more peaceful than our shooting in Paris! No one was over stressed, the VAMP team trusted my choices and didn't want to control anything; it was a real pleasure to work for them!
How do you prepare yourself for a shoot? What are the must-haves for a stylist on set?
First, it's important to wear a comfy outfit, because during a day of shooting you spend your time running up and down on the set carrying a heavy suitcase with all the styling! When I leave home I always make sure to think of my safety pins, my steamer, all the credit details the PR gave me, and different kind of clips.
Quick/Short Answers: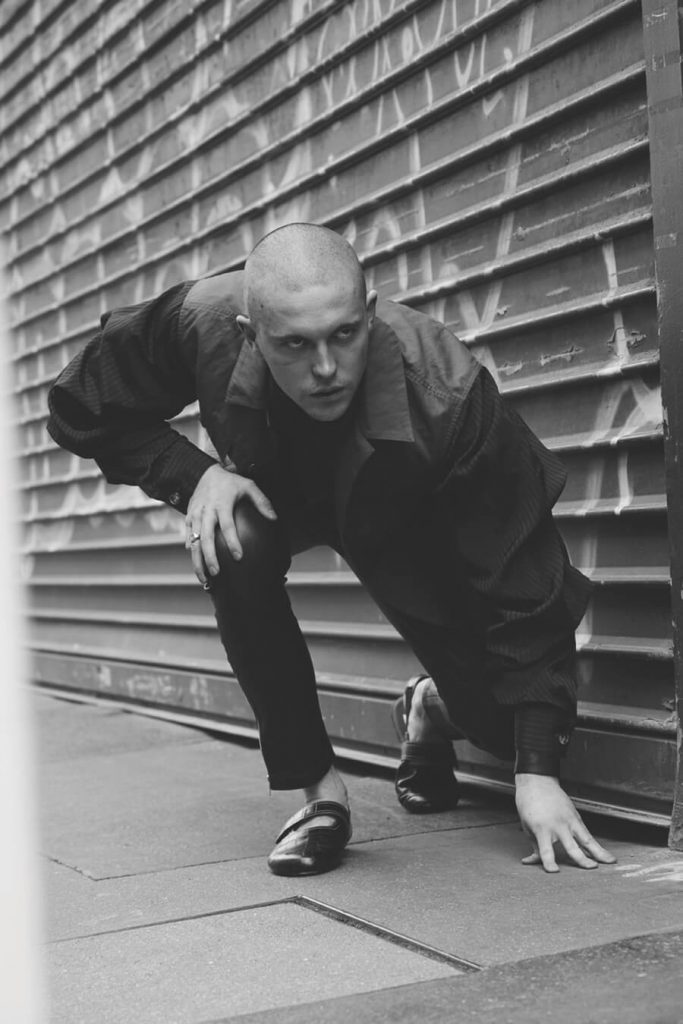 What is your go-to 'work' outfit?
A long black flowy jumpsuit, with my biker boots, little black leather-backpack, and a belt matching well with my jewels (always full gold or silver, I never mix the two colours)
Which/Who is your go-to fashion brand/designer for everyday fashion?
For my everyday fashion life, I don't have real go-to brands, I always mix my looks with vintage, mass-market and high fashion pieces. I buy a lot of things at vintage stores or second hand here in Paris. My new favourite shop is Mad Vintag. For shoes, Ash is the brand I love the most (boots and sneakers), for heels it depends. I am a big fan of heels but don't often wear them during the day.
I don't put rules on myself about what I wear the most. The only thing I can tell you is that I NEVER wear tracks, even when I'm home. There are lots of different options to be comfy and stay elegant. I love fluid fabrics mixing with stretch pieces, an idea of elegance with a glam / sexy touch.