Made in Italo
Designer Italo Marseglia talks about sustainability, open-eyed dreams and his new project 'Common thread' to Lira Bekbolatova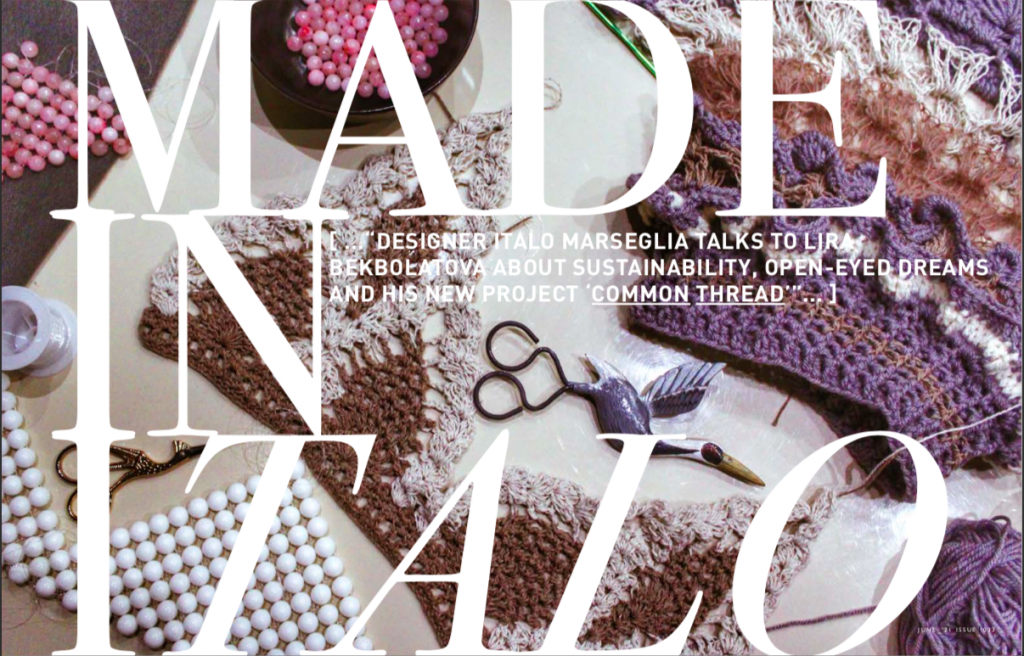 Italo Marseglia is regarded among Italian fashion insiders as a pioneer of sustainable fashion. He was banging the drum for the fashion apocalypse long before it arrived. "There is no way back, all fashion brands have to become sustainable. Because that's one of the requirements of our time," Italo says.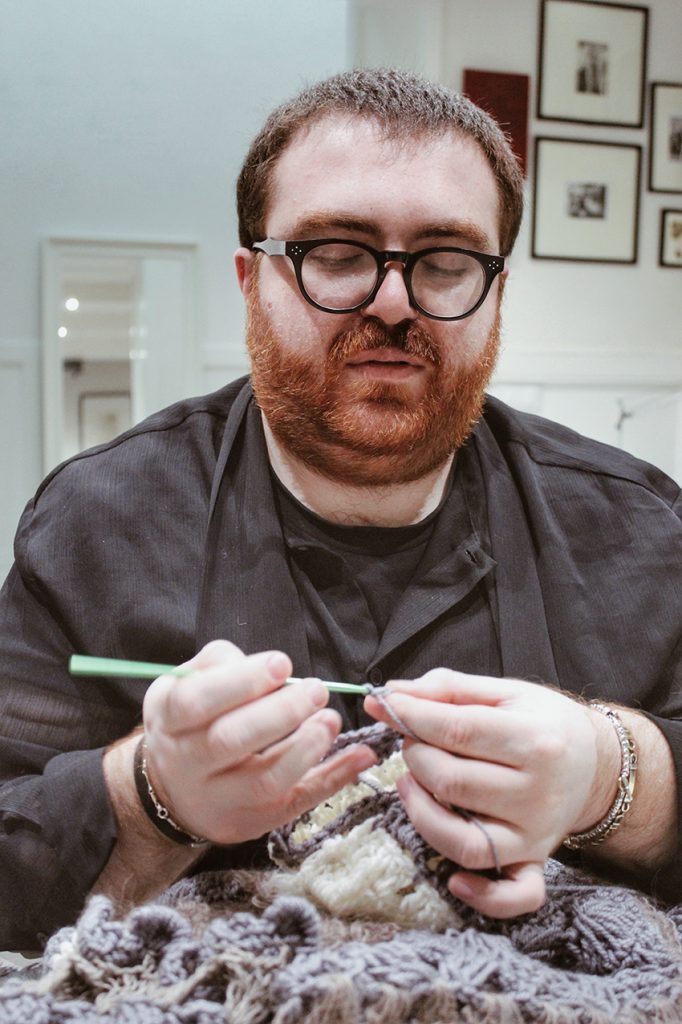 We were sitting in his cosy studio in the centre of Rome. He puts on his favourite music, smooth jazz, in the mood of Billie Holiday and Chet Baker. "If you'd come to this studio last year, you would have seen many people working. This year it's only me and myself", he says while bringing refreshments from his kitchen.
Last time I saw Italo backstage before his 'Zoomantic' show, during Rome Fashion Week in 2020. It was an exact month before our 'normality' mercilessly had been burned to ashes. In a branded white robe, he was there, gloves and glasses, making sure everything is ready for the runway.
That night guests were shocked by the finale of the show. Instead of a traditional ending when models are supposed to leave the runway right after the designer, they… stayed. Stayed on the runway and allowed people to come closer and to experience his work.
 "At that time, my team were very concerned about this idea. They didn't want people to see an incomplete collection. But when I do my garments, everything must be perfect. I don't want to see imperfections. I do many fittings, many adjustments on models. I don't want to create a perfect garment after the show. I want to create the perfect garment for the show", Italo says. "I want people to enjoy my collections, to be able to touch my dresses." 
That was his third collection presented under his own name. Nowadays, Italo Marseglia is sold worldwide from the USA to Japan, aiming to become the number one demi-couture Italian brand dealing with upcycling techniques and producing high-quality garments.
 "I worked with Greenpeace last year. I've learned a lot about what real sustainability is. Trust me; it's tough to do something truly sustainable in the fashion industry. And let me be clear: there is nothing such as sustainable fashion, but rather, there are sustainable ways of doing fashion. And this is what I am trying to do," the designer explains.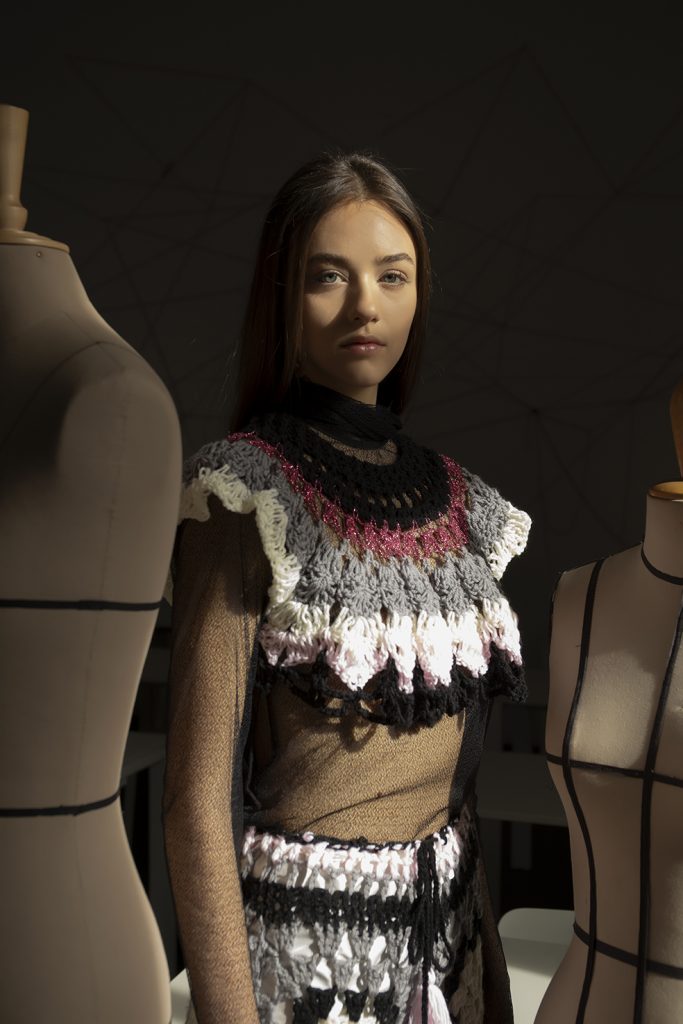 His brand embraces sustainable fashion philosophy by giving new life to recycled elements in an aesthetically pleasing way. It can be a combination of recovered textiles, pieces of lace or other precious raw materials, or progressive, sustainable printing technologies.