#Square #Sized #Fashion
How Instagram has become one of the most powerful and inspiring fashion platforms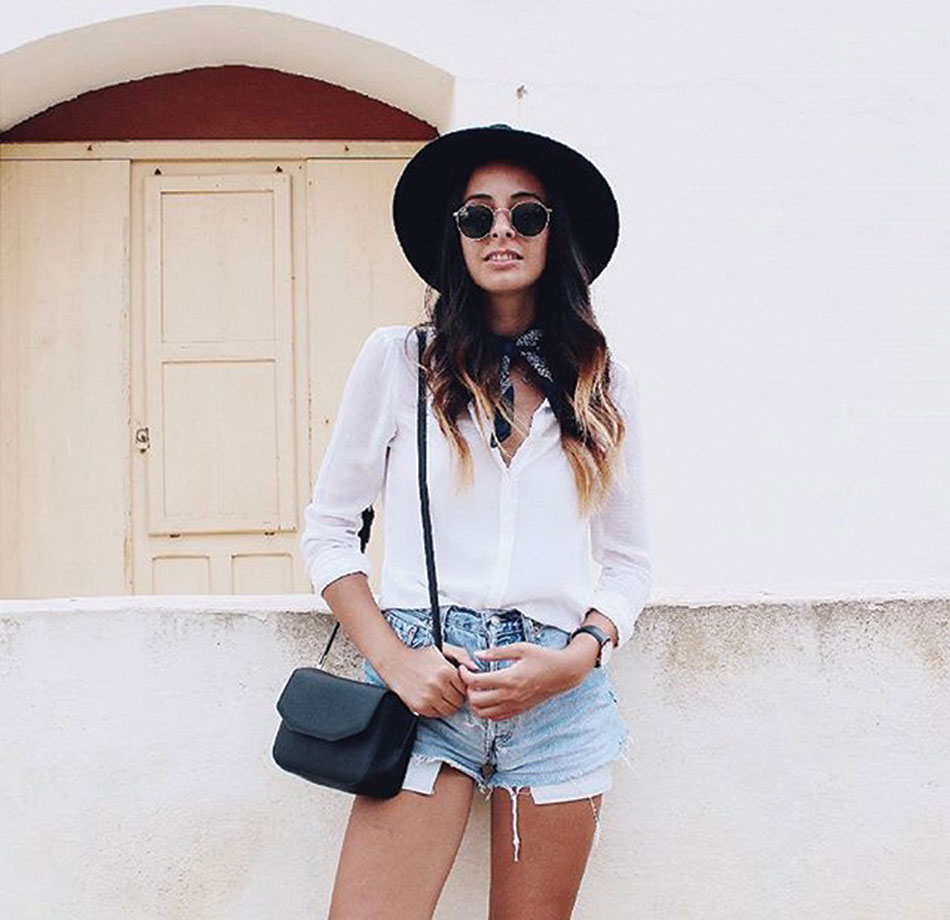 Fashion has not always been as fast as it is today, but there were always talented and inspiring people behind it.
We all remember the times when the designers were the only trendsetters. So when Yves Saint Laurent created the Le Smoking – the first tuxedo for women in 1966 – ladies everywhere immediately put on the iconic suits without having any doubts, no questions asked. While Saint Laurent's masterpieces are still the ones to die for, the industry needs people who will bring fashion into the masses. It started long before Instagram and selfies. The very first fashion blogs appeared in 2002, but years passed before they were appreciated. In 2008 Marc Jacobs named a bag after Bryn Boy, a famous fashion blogger. A year later, another blogger, 13-year-old Tavi Gevinson got her front row seats at New York Fashion Week and made friends with Vogue Editor Anna Wintour. The fashion industry is still taking benefits of social networking nowadays. Last year, Cara Delavigne took a video selfie walking down the runway. A couple of months later, Cara was looking for models for her DKNY collection using Instagram. Similarly, Marc by Marc Jacobs casted models using #CastMeMarc, while Calvin Klein launched a selfie inspired campaign. There's more. According to Netbase, a social media analytics company, "Instagram inspires decisions in at least one fashion category for 42% of women in the 18-29 age group."
This is why fashion bloggers and It-Girls quickly gained the love of millions who began following their style sense on Instagram. These social media fashionistas are not just mimicking runway looks, but they are creating new combinations and ways to dress up even the craziest designer pieces in real life. The result? They are making fashion accessible to everyone and anyone.
Stylish looks are carefully put together to create a perfect, natural shot. Maybe they are retaken a few times, but so what? They are instantly ready to be shared with the world through an elaborately chosen filter, prompting thousands of followers to surf the Internet in search of the exact same pair of those white sneaks.
What could be easier? It's more than enough to renew your Instagram news feed and get a daily dose of fashion right there. I have just renewed mine. Vintage-feel sunglasses worn with an extraordinary hat posted by a British stylist. My favourite fashion blogger with her own idea of how to wear casual clothes with elegant accessories. Who needs to buy fashion magazines if you can get style inspiration in just 20 seconds –
and for free?
Arguably, Instagram celebrities have even more power than the world's most influential fashion magazines. While 20-year-old model Kendall Jenner has 41 million Instagram followers, each of her pictures gets up to two million likes. This is twice as much as the number of people following British Vogue, which has only reached 1 million.
Instagram inspires decisions in at least one fashion category for 42% of women in the 18-29 age group.
It seems that the Instagirls know exactly how to style up and wear the most incredible fashion from the runways, and we trust them. But, do they feel the responsibility of those who follow and sometimes even steal their looks?
"Instagram is a very powerful tool in fashion," says Bianca Darmanin. In the blogging world she is also known as 'Black and Other Stories'. In 2013 Bianca was nominated for the Best Blogger at Malta's Fashion Awards, so when it comes to connection between the fashion industry and social media, Bianca has a definitive grasp. With a sense of style and love for the colour black, she presents the latest trends in her own unique way.
The blogger, however, denies her fashion power over her thousand plus Instagram followers. She sees social media as a way to communicate and connect. "I like it, I Instagram it and if other people like it – that's awesome," she says. "I see my blog and Instagram as one big sharing outlet," Bianca smiles and tells us about her obsession over other fashion Instagrammers, amongst them the minimalistic 'Mija_Mija' and 'XMYDE'.
Today, when fashion is faster than ever before, social media gives it a chance of popularity to anyone with an individual style. With a huge audience and trust of followers, famous Instagrammers make a perfect marketing tool. In turn, it's no secret that some promote clothes, accessories and more, for profit.
"I am open to this experience, but I have to be sure that I like it and can see myself wearing it," says Bianca. The famous blogger has already experienced working with mass-market brands, some of which she regrets. "I have done it for money," she admits, "and after I felt horrible. Now that I look back I don't see myself ever doing it again. I will only stick to stuff that I like in order to feel true to myself because I feel that this is the only way it can work."
When it comes to fashion, Instagram is more than a mere photo-sharing app. It has become a part of the fashion industry – from daily trends, street styles and fashion tips. It inspires us for the new amazing looks to create and share with others. After all, it is part of who we are and the greatest fashion moments should be celebrated, not hidden.