The Real Deal
The designer resale market is hot and rising, and Label has discovered the secret sauce: become a credible, well-styled, and glossy platform for both buyers and sellers, many of who are the same person. Alina Anisimova reports on how Label is changing the way we shop for luxury.
Words Alina Anisimova.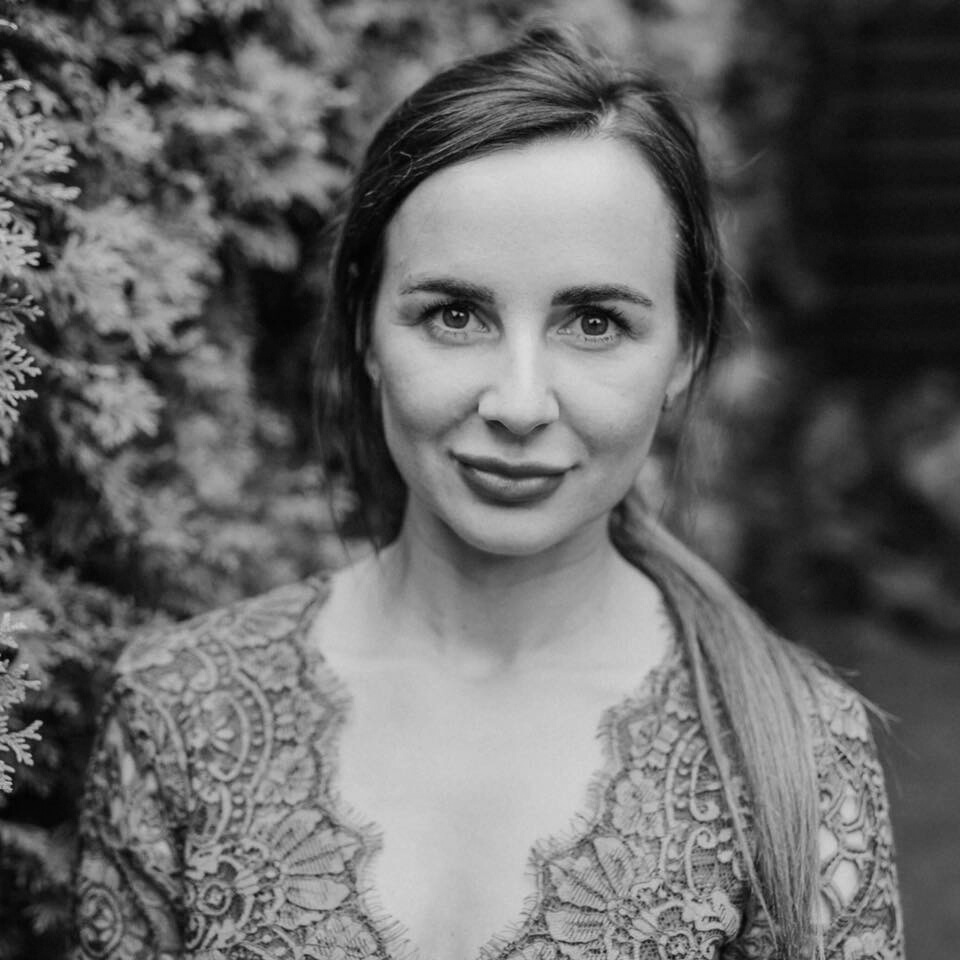 Have you ever fallen out of love with your favourite designer piece? Maybe it's the Dior Saddle bag you loved when you bought it but soon rejected as it became more mainstream. Or perhaps it was a pair of logo-dotted Gucci slides that you loved but no longer love-love. Or maybe it's a Bottega Veneta dress you bought a couple of years ago, but went up a size or down a size and just don't wear it anymore. We've all got a story.
Established in 2018, Label acts as a third party between buyers and sellers. It's a place where customers can sell their luxury items or buy gently used clothes from high-end brands like Gucci, Christian Louboutin, Louis Vuitton, and Burberry, to name but a few. The luxury store offers a more advanced shopping experience, whilst drawing notice from traditional retailers thanks to its discounted prices. It all almost sounds too good to be true, right?
Selling used clothing wasn't a new idea; it seems that stores specialised in very expensive used designer goods have been around forever — but not in Malta. "I was surrounded by women who didn't want to be seen in an outfit twice, thus ending up with expensive clothes hanging in their wardrobes — some of them with the tags still on, which is a pity," says Sandra Szymczak, the woman responsible for putting pre-used luxury fashion on the map in Malta. "At the same time, I traveled around Europe and saw a lot of vintage shops and outlets where you could buy these pieces for discounted prices."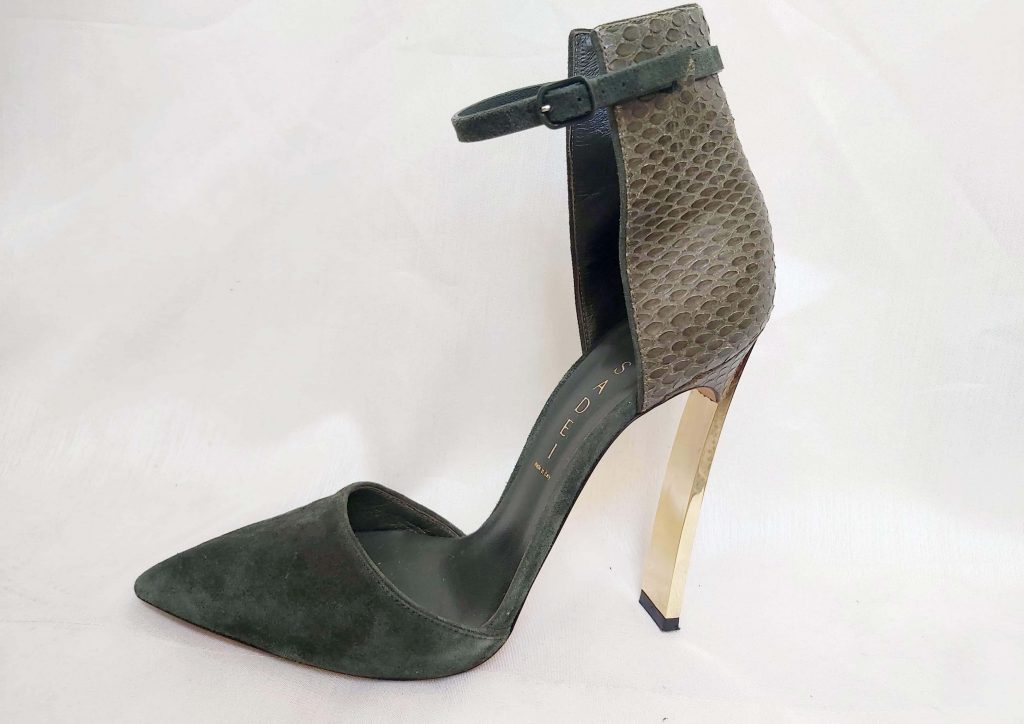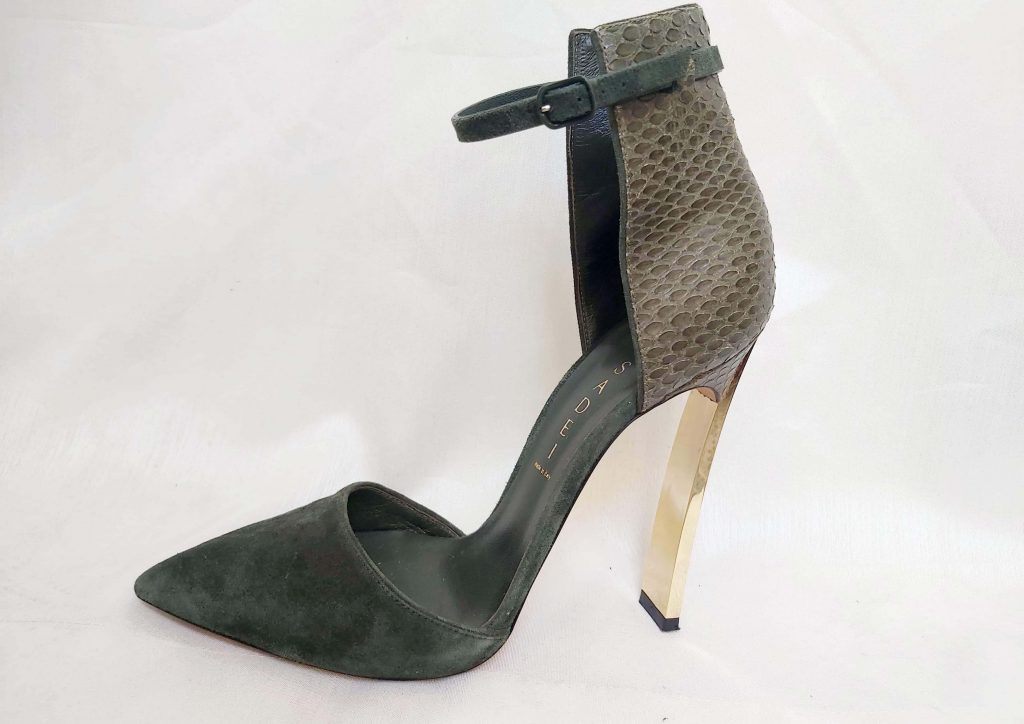 Sandra then began organising clothing swap events at Tiffany, her champagne bar in St Julian's. The response was so enthusiastic that she decided to open a pre-owned luxury store and began hunting for inventory. "I called all my friends and said, 'I need you to send me anything you're not using'," she laughs. "I also brought a lot of clothes from Poland and Austria."
Today, Label is a go-to place for buying and selling luxury, offering shoppers a large selection of authentic designer goods. The great thing about Label is the value they place on curation. Items you purchase are guaranteed to come from a respectable closet as every one of their pieces is checked by an in-house team of experts to make sure everything is authentic, relevant, and top quality, whether it's a one-off piece or everyone's favourite must-have. "At Label, we take good care of our luxury goods — every item is special," Sandra says. "Once we had a black Birkin bag, and we were fussing over it like if it was a baby."
"We have slowly learned what exactly our customers lust for," she says. Regarding this year's fashion trends, Sandra says logo-mania is back. Apparently, customers in Malta are after iconic, logo-centric styles, notably Dior, Gucci, and Lions Vuitton are coming on strong in resale value, while past season's styles without 'in-your-face' labels are more in demand among the international audience.
Though only having been in the luxury business for less than two years, Label has a long enough track record to have seen the shift in shopping habits and a growing acceptance of buying pre-owned goods. "I absolutely think there's a change in how people are spending and thinking about spending on pre-owned luxury fashion," Sandra says.
The argument goes that the arrival of Instagram and the increased importance of sustainability have driven the great shift in the consumption habits of a younger generation of consumers. Millennial and Gen-Zs want luxury goods but do not want to pay full retail prices — and they also want to be environmentally responsible — so they are turning to the pre-owned luxury market for something cheaper and more eco-friendly.
While for many older buyers, shopping second hand has been something they do on the sly, younger consumers have no such qualms. Millennial and Gen Z shoppers have long tapped into the unique, treasure-hunting experience, and there's no stigma associated with buying used designer goods anymore, which is the key to Label's past and future success.
In many ways, Label is still in its early stages — and hopefully, it's just the beginning. So if you are tempted to ditch your Dior to pick up Prada for an upgrade, Label can indeed become your treasure trove. Just be warned: it could also become dangerously addictive.