Lira Bekbolatova Interview
Vamp Magazine catches up with the incredibly multi-talented and long-time Vamp contributor, Lira Bekbolatova.
With her articles being published worldwide: in the USA, Italy, Malta, Singapore, Russia, and Kazakhstan, Lira is the author of more than 20 cover stories for international editions. She won several International Music Journalism and Composers' Competitions in New York City. Lira Bekbolatova is officially included in the list of "successful Kazakhs abroad ", according to the World Association of Kazakhs. Vamp Magazine sits down with Lira to discuss her creativity.
…"I try to lead my students to find their inner light, which would help them to bloom: creatively, academically, and personally."…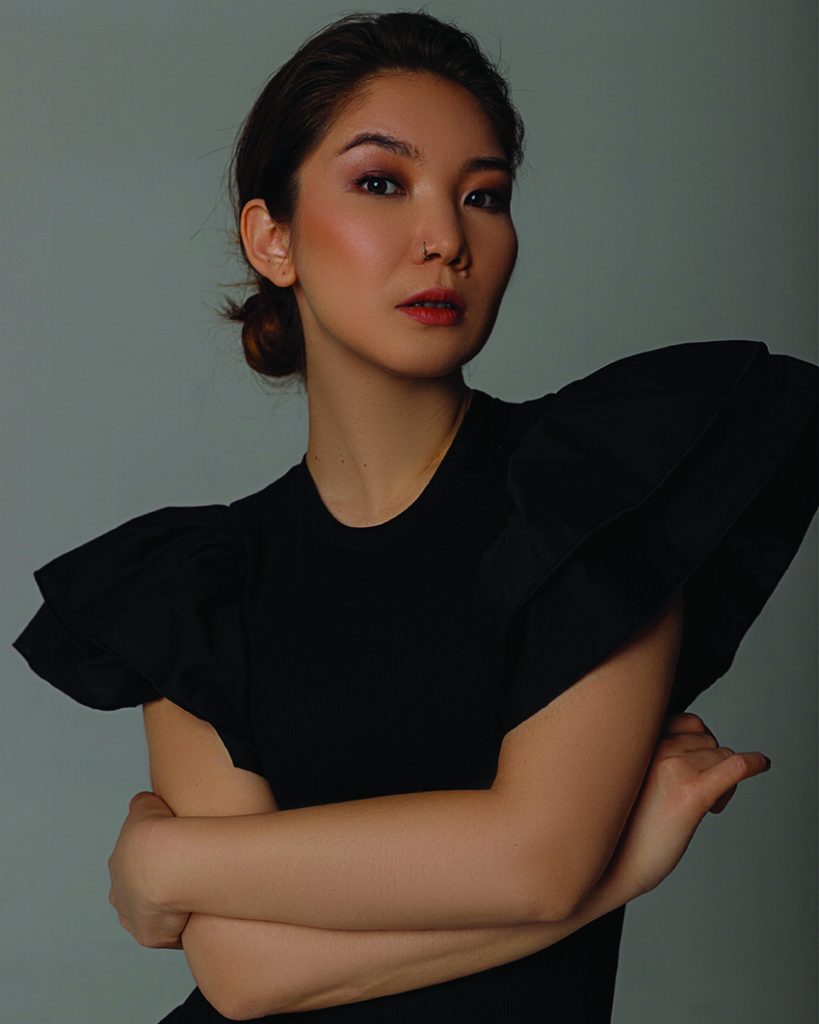 You are a journalist, composer, pianist, theatre critic, and educator. How do you manage to work in these different fields simultaneously?
If you are passionate about something, you can find time for it. I am lucky to have a very supportive partner which allows me to apply time management strategies to com- plete all tasks on time. In my case we are talking about creative arts which means you can't get far without inspiration, which quite frankly, doesn't come on demand. So you have to catch it.
And how can you do that?
You have to work, even when you feel like you don't want to. You write you play, and you create as if it were your religion. In- spiration can come at the wrong time and wrong place. You just have to be prepared for when it hits you and be ready to catch it.
Did you always know you wanted to be in the creative field?
I was always drawn to the performing arts from a very young age. My mother noticed this and sent me to a dance academy followed by music school a year later. I grew up seeing my father acting, playing music, and writing short stories. He was my biggest inspiration and the ideal role model for me.
Eventually, the educational system asks you to choose one direction for your future, so I chose music. I can't say this decision was limiting, but it gave me a solid aesthetic foundation in the arts.
As people say: what is yours will always find you. And vice versa. After my graduation, I moved to Rome to study fashion and the arts. I initiated meetings with artists I admire; I used to listen to their stories and would write about their experiences. It was so inspiring that I finally surrendered to my strong desire to create for myself. And so, I became a composer.
Do all roads lead to Rome?
I'd say all roads lead to your most authentic self. My true self happened to be in Rome.
And what is your true self?
I am an artist. It took me a while to accept it. At first, I thought I was not good enough to be called an artist, but then I realized that every artist has a purpose. The first kind of artist is destined to change the world. Others capture the moment and turn it into history. The third kind is intended to entertain people. While I am a messenger, I want to bring joy and remind people how beautiful they are. How beautiful life is. I might not have this giant ego and a strong desire to be famous, but I am happy to express myself and allow people to discover their inner beauty through my creativity.
Are we talking about your music?
Not only. When it comes to an interview, I always try to find an angle that would allow me to shed light on each person's uniqueness. The same applies while teaching performing arts. I try to lead my students to find their inner light, which would help them to bloom: creatively, academically, and personally.
You've met and interacted with many great artists: best-selling writers, Oscar and Grammy winners, famous designers, and Hollywood stars. What was the most memorable part of talking to these people?
To receive their blessings. Maestro Ennio Morricone blessed me with writing music. Internationally recognized pianist Vladimir Ashkenazy reassured me I would become a great pianist. Sanjiv Bhattacharya, nominat- ed three times for the "Writer of The Year" Award in the US, predicted a big future for me as a writer. And these artists don't bless everyone they meet, you know?
Many artists and musicians are investing in creating NFT, the so-called non-fungible token. Do you think it's a future or an actual threat to creativity?
In my opinion, NFT allows everybody to become an artist. It's a new path which I find very helpful for emerging artists. Using blockchain will make it easier to be exposed to different audiences and have recent sales channels. Most importantly, it gives the artist security and protection regarding the law. I think, sooner or later, artists will have to try and adapt to this new path because that is our future. Although I am very traditional, I prefer to work old-school with pen and paper.
You said you want to bring joy to people, but what brings joy to you?
I love discovering things: places, people, cultures, and languages. I love challenges and getting out of my comfort zone. Everything that makes me feel alive always brings me joy.
Photos: Karina Nurzhanova