Begin bold
Outgoing, bold and magnetically courageous, BULLDOG naturally shines in its own light
It doesn't demand a stage or crave the limelight, and it doesn't rely on convention to define itself. BULLDOG makes its own light by taking a stance versus the conven- tional and doing things its own way. BULLDOG trusted its daring attitude and took nonconformist choices to define itself as a modern, premium gin around the world. It's this compelling attitude that is magnetically attractive to others. It inspires them to be bold enough to trust their innate truths, to revel in the unfamiliar and forge their own path.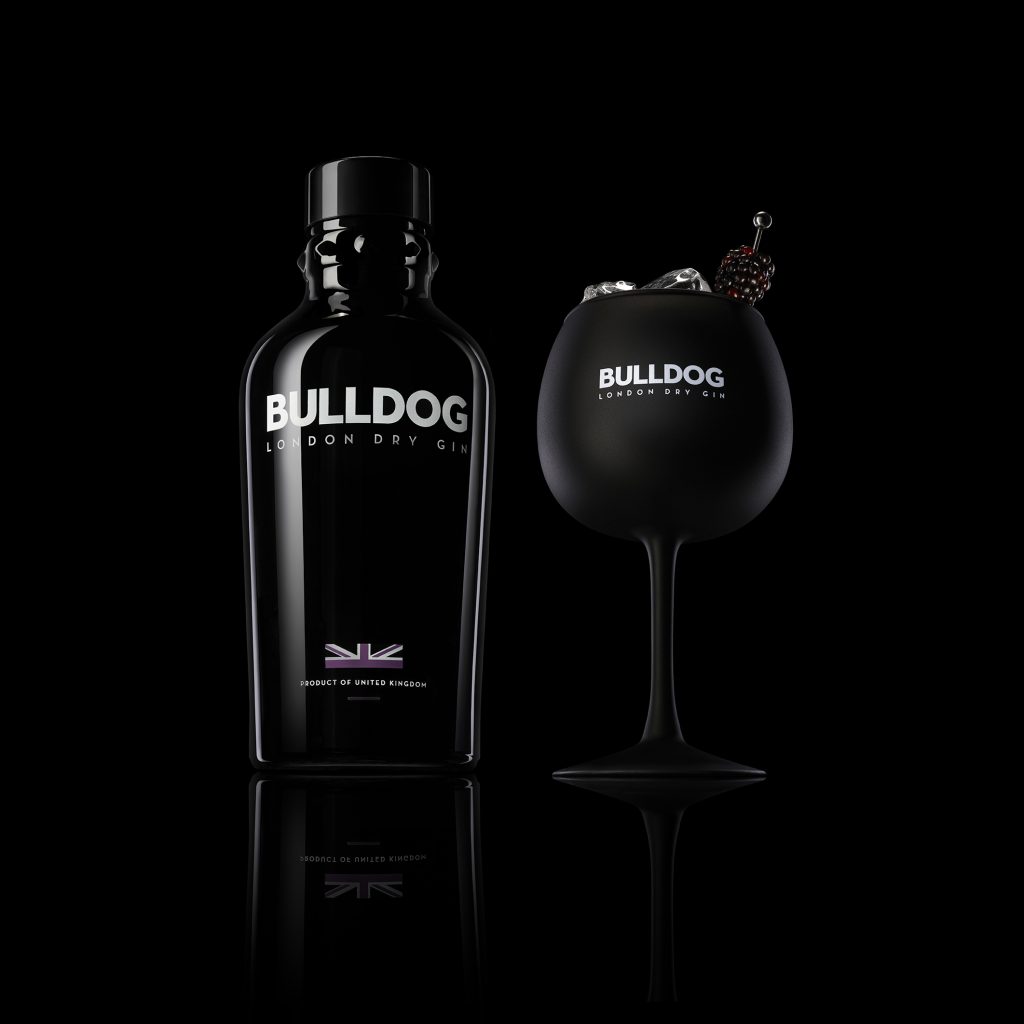 "It's a different way of living a reason to embrace choices and independence. In a world where countless possibilities and pre-determined routines are constantly present, BULLDOG is a source of inspiration to be curious about life's possibilities
and its unexpected pleasures. You create your own spotlight and decide how to use it. BULLDOG inspires you to follow your instinct and shine. "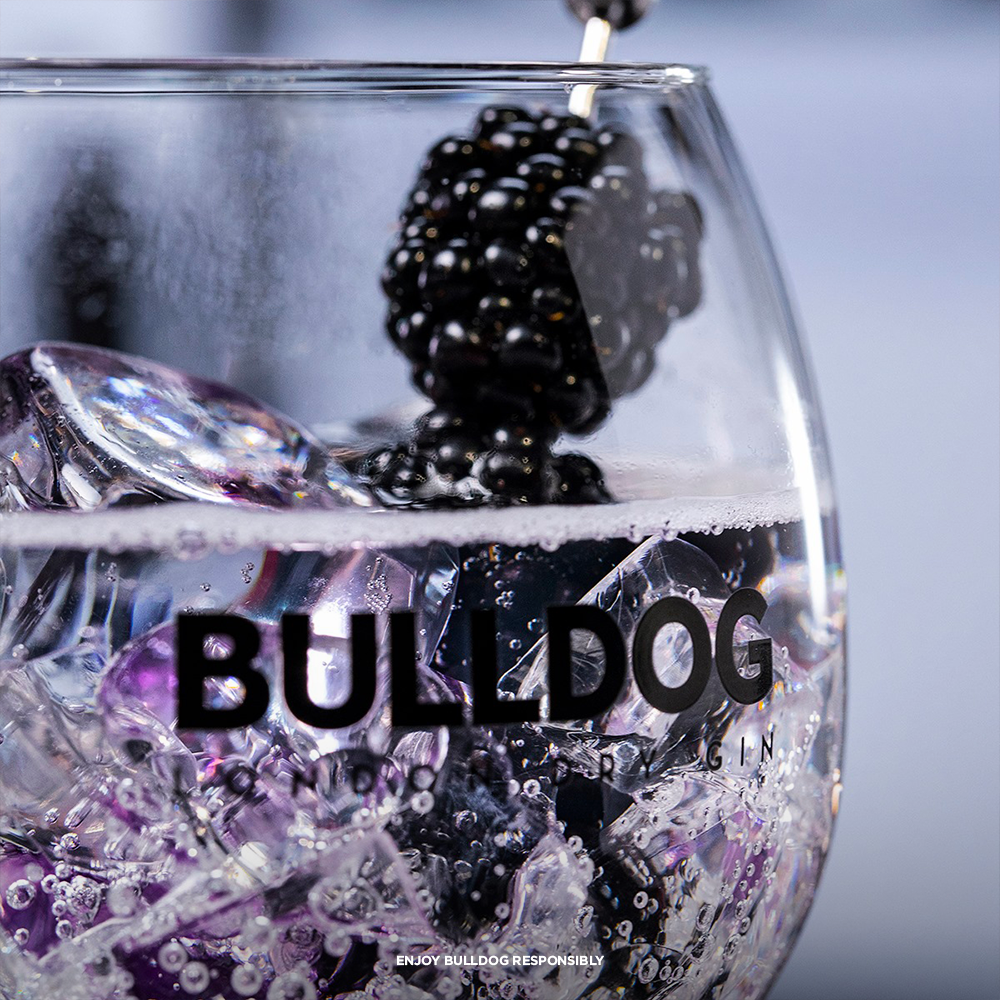 BULLDOG G&T WITH BLACKBERRIES
– Fill a G&T balloon glass with ice, and then chill with a spoon
– Empty the glass, draining away any excess water, and re-fill it with fresh ice
– Pour 5cl of BULLDOG Gin into the glass using a jigger, then pour 15cl of premium tonic water, using a mixing spoon
– Select and cut three blackberries in half lengthwise and place them onto a metallic skewer. It's import- ant to ensure they are secure, and will remain in place on the stick
– Place the garnish inside the glass and make a 180-degree twist
– Serve, as the blackberry infuses with the liquid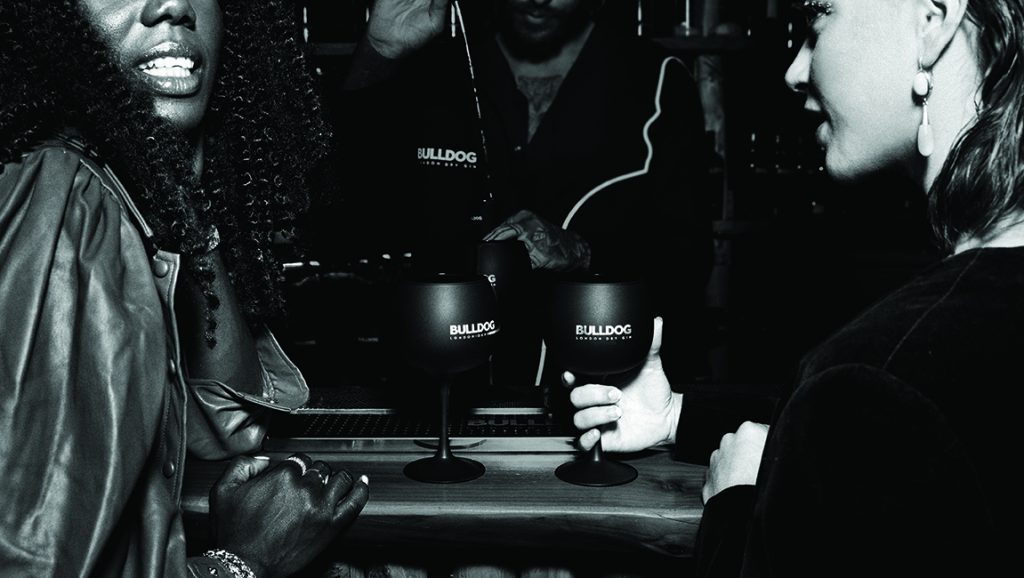 A PREMIUM GIN WITH A DIFFERENCE
BULLDOG is the modern interpretation of a London Dry Gin. Unique in its flavour thanks to an exotic blend of twelve botanicals, BULLDOG is a smooth yet complex gin, with 40% ABV.
The twelve botanicals within BULLDOG are sourced from eight different countries worldwide, each used in their natural state and perfectly blended to create a complex and unexpectedly smooth flavour. The result is a distinctive taste with nutty and fruity notes, and an overriding freshness.