ON SET: Weekend Max Mara's new Signature Collection
From the stage to the streets, Weekend Max Mara unveils a new Signature capsule for Spring Summer 2020 called On Set by Gabriella Pescucci.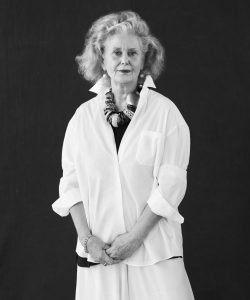 The Oscar-winning Italian costume designer lends her touch to the collection inspired by three of her blockbuster works – The Age of Innocence, The Adventures of Baron Munchausen, and the TV series The Borgias. On Set by Gabriella Pescucci seamlessly fuses film references, sets and periods, turning the fictional into reality via a dreamy line-up delivered in a tightly edited palette of white, blush and ivory, plus a touch of black and coral red.
One of the most critically acclaimed costume designers of our time, Pescucci's impressive career spans four decades alongside some of the world's most legendary directors such as, Federico Fellini, Martin Scorsese, Terry Gilliam and Tim Burton. Her sense of history matched to a discerning eye and free-flowing fantasy have earned her numerous awards, including an Oscar for the Age of Innocence.
Ready for the limelight, On Set by Gabriella Pescucci celebrates the free-spirited lightness of summer, oozing a leisurely allure that unfurls on an imagery Fellini-esque Roman beach, conjuring images of the glamorous Italian lifestyle.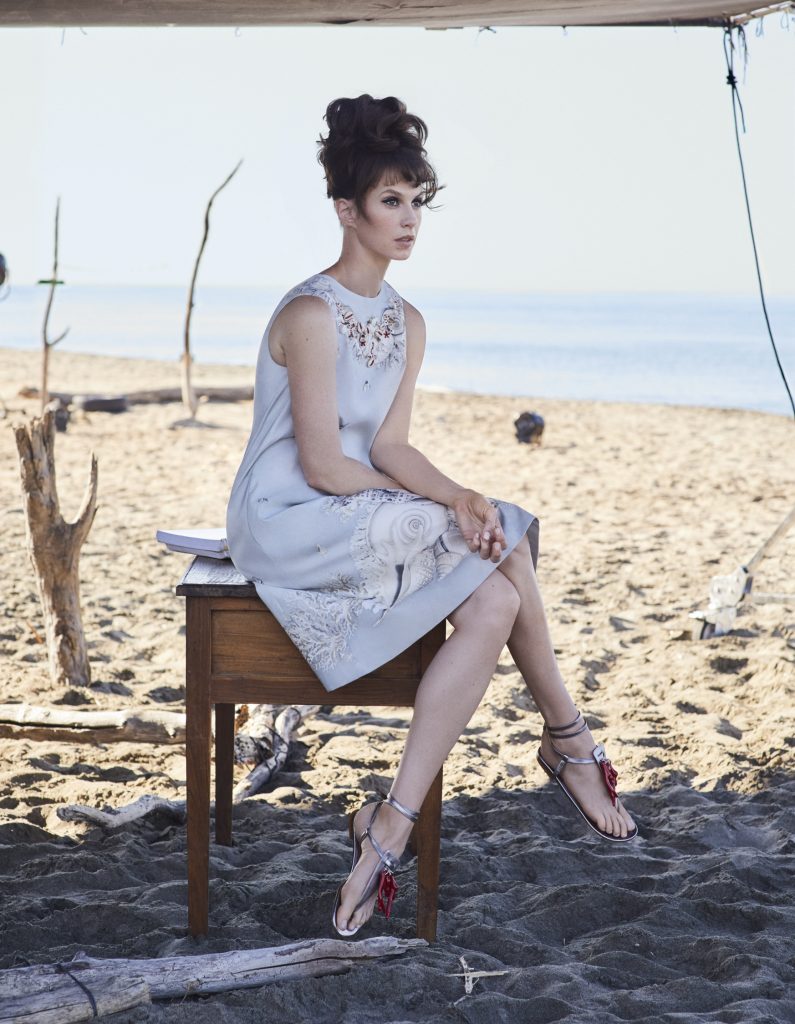 The pristine freshness of cotton, organdie and linen, at times perforated and cut out, is elevated with whispered details and feminine shapes, evocative of the different movies. The shells and coral branches that embellish a duster, a flouncy skirt and an A-line dress channel The Adventures of Baron Munchausen while tops and shirts with puffed or flared sleeves, braided elements and ruffles nod at Lucrezia Borgia, a woman of power and sensuality. The otherworldly elegance of The Age of Innocence in all its glory of frothy lace, crinolines and layers is interpreted with embroidered cut-away shirts, lacey fabrics and bell sleeves.

The accessories elevate each theme, starting with the signature Pasticcino Bag made from a shell-printed cotton in muted pastels reminiscent of Terry Gilliam's The Adventures of Baron Munchausen film to a conical straw hat. Strappy thong sandals, string chokers and a silk scarf are adorned with the treasures of the sea – mother of pearl, coral shaped resin elements and shell patterns.
The collection was presented during Milan Fashion Week in September 2019 and is available online and in all Weekend Max Mara stores form March 2020.
Shop this collection and more at @classicfashionaccessories. As a thank you for staying in and keeping everyone safe, you'll receive 15% off and a special gift with purchase on all orders.
Hurry, gifts with purchase one until stocks last!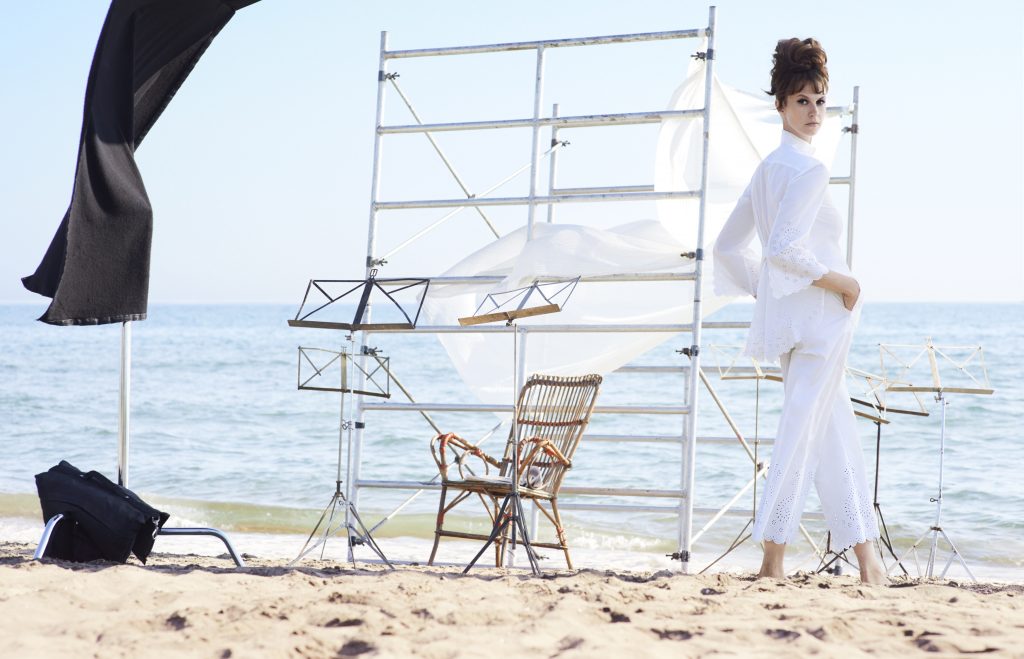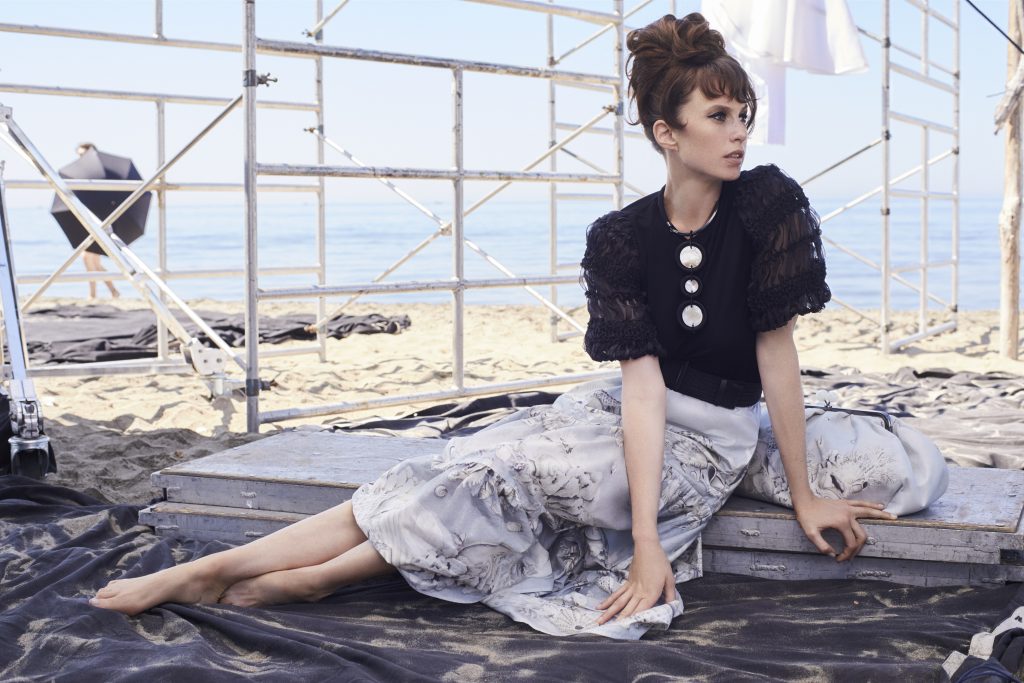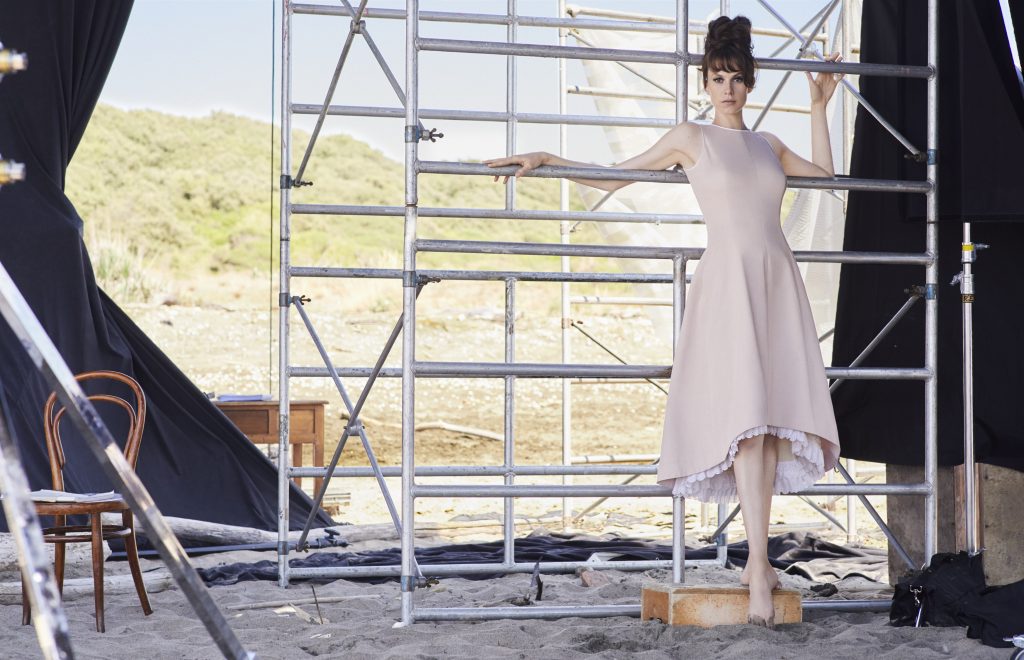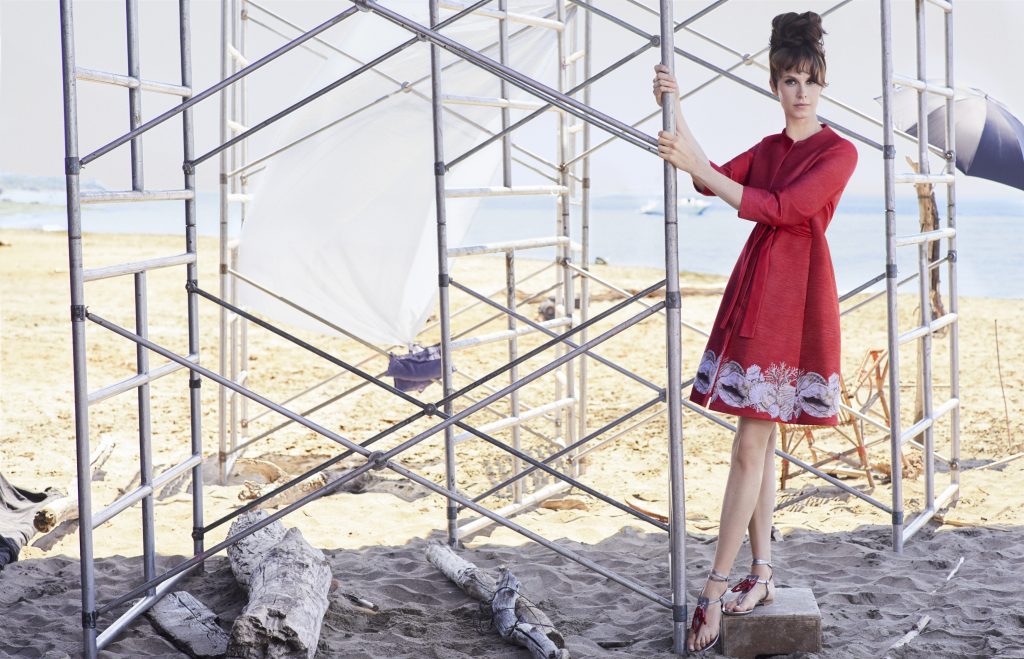 Weekend Max Mara represents Max Mara Group's lifestyle line. Launched first as a casual outdoors weekend collection in 1983, it is now its own specific brand. Rich and sophisticated, the line covers all categories of garments and accessories with an all-inclusive selection of formal-informality, or "utility de luxe", a constant trend of the runway shows. The line is still influenced by its original sportswear DNA featuring linens and cottons, yarn-dyed fabrics, patterns and prints, specific details such as drawstrings while fits are constantly updated. The signature detail that sets the line apart and symbolizes the idea of lightness and freedom, is a small butterfly embroidered on various pieces. Distributed at over 200 mono-brand stores and leading department stores across the world, Weekend Max Mara is also known for its many special projects focusing on a specific class of product, creating a true collection within a collection.