Underwater Concert
To Close Malta International Arts Festival. AquaSonic is a visually-stunning concert featuring five musicians and singers playing custom-made instruments while submerged in water tanks
The grand finale of this year's Malta International Arts Festival will be a breath-taking underwater concert from Denmark, which has already mesmerised audiences around the world.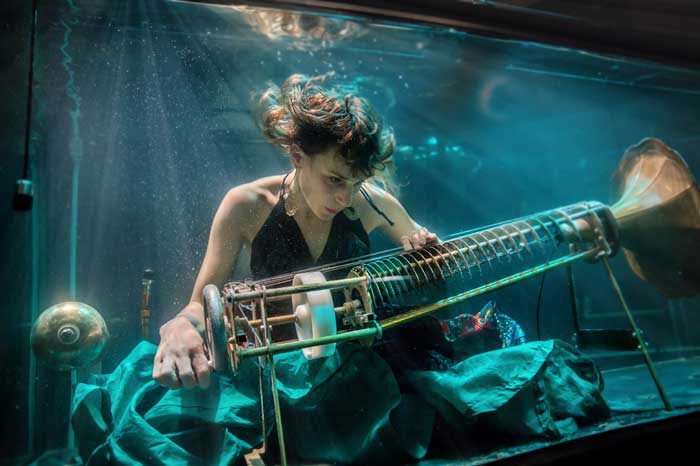 AquaSonic features five specially-trained musicians and singers who will deliver a spellbinding performance while fully submerged in individual glass water tanks. The unique show is a result of years of research by Danish company Between Music into the many possibilities of submerged musical performance.
"AquaSonic is the result of asking simple questions in the search for complex answers," explains Between Music producer Sigrid Aakvik. "In 2004, I asked myself the question, 'Is it possible to sing in and under water?' This set off a long and very complex journey that lasted over a decade, challenging the 200,000-year-old human tradition of expressing music through the air."
Throughout the 10-year journey to bringing AquaSonic to the world's stage, the musicians prepared for the production through long hours of training, while perfecting the distinctive vocal technique of being able to sing under water. They also collaborated with a variety of experts including deep-sea divers and yoga tutors, to assist them with holding their breath for extended periods of time, as well as acoustics experts and instrument builders with whom they created custom-made, highly specialised subaqueous instruments.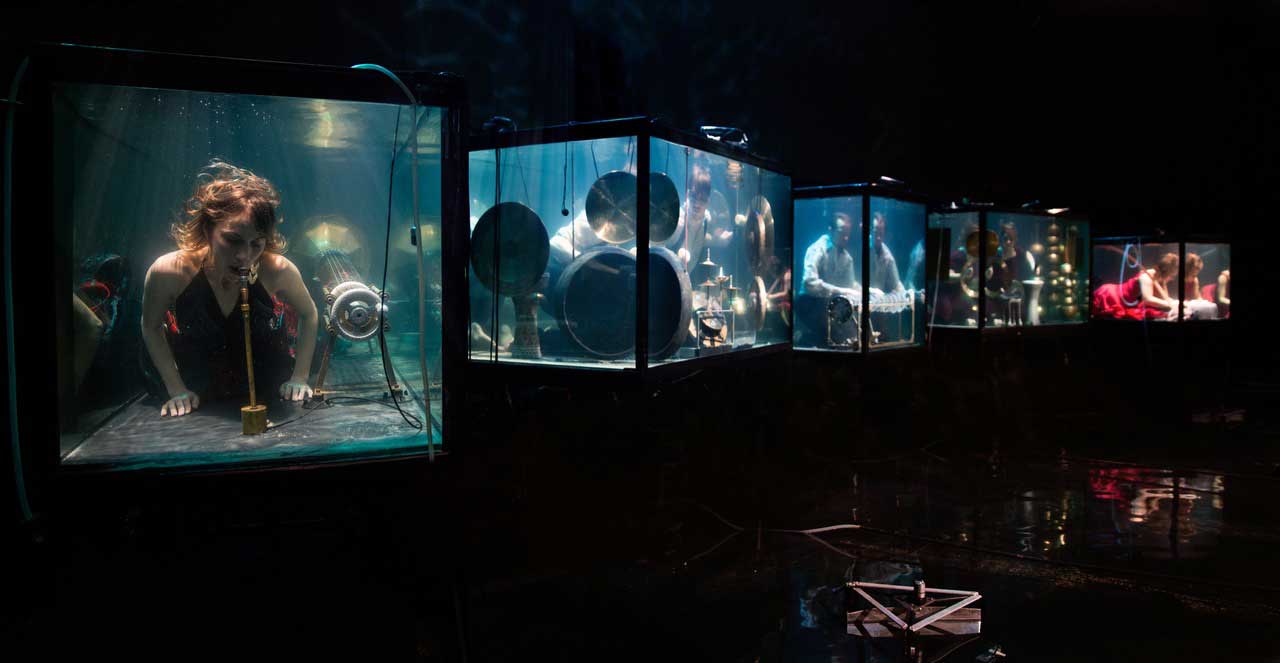 AquaSonic has now enjoyed critical acclaim following its many performances around the world, with Time Magazine describing it as 'eerily spectacular', while the Huffington Post called it "a sound that's haunting in the most beautiful way."
In keeping with the theme of water that flows throughout this year's MIAF – an event that annually showcases the best of local and international performing arts talent –AquaSonic will now add Malta to its list of performances, which Sigrid explains will be an exciting first for the Danish company.
"We are really excited about this experience! We usually present AquaSonic in indoor spaces, so it is fantastic to get the opportunity to present it in this outdoor site-specific venue, so close to the sea. Plus, this will be our first time in Malta, as well as the first time we will perform AquaSonic on an island. We are quite convinced that it will be a spectacular experience, and we are very humbled to be a part of the MIAF finale."
AquaSonic will be performed by Between Music at 9pm on Saturday 13 July, on the Main Stage on Boat Street (Il-Fossa) in Valletta. More information regarding The Malta International Arts Festival (MIAF) may be found by visiting www.festivals.mt/miaf.
Note to Editors:
For more information about the AquaSonic or MIAF 2019, kindly contact:
Jo Caruana
PR Consultant
Writemeanything.com
T: +35699462273
E: jo@writemeanything.com