Antonio Grimaldi
High Fashion is Eternal
Words by Lira Bekbolatova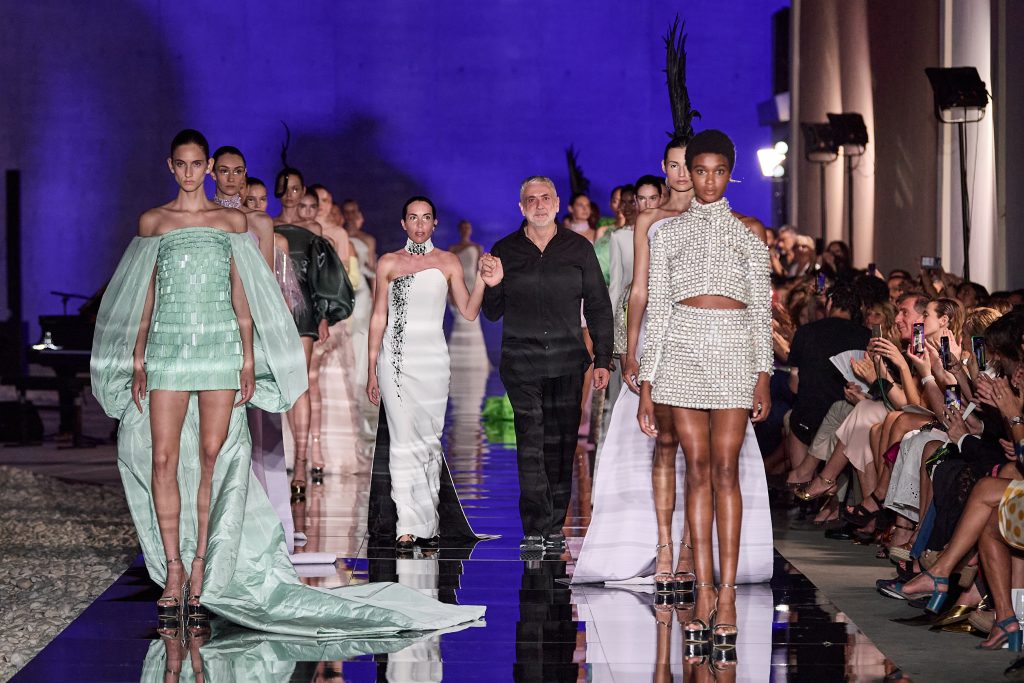 While other famous couture houses may have been founded two centuries ago, this Italian designer founded his namesake label only in 2010 and is already considered as one of the main Italian haute couture designers. His philosophy consists of mixing tradition with innovation, reworking the concept of feminine beauty. It is no wonder that his dresses are highly favored and worn by Hollywood celebrities such as Eva Longoria, Natasha Bassett, Amanda Brugel and Rita Ora.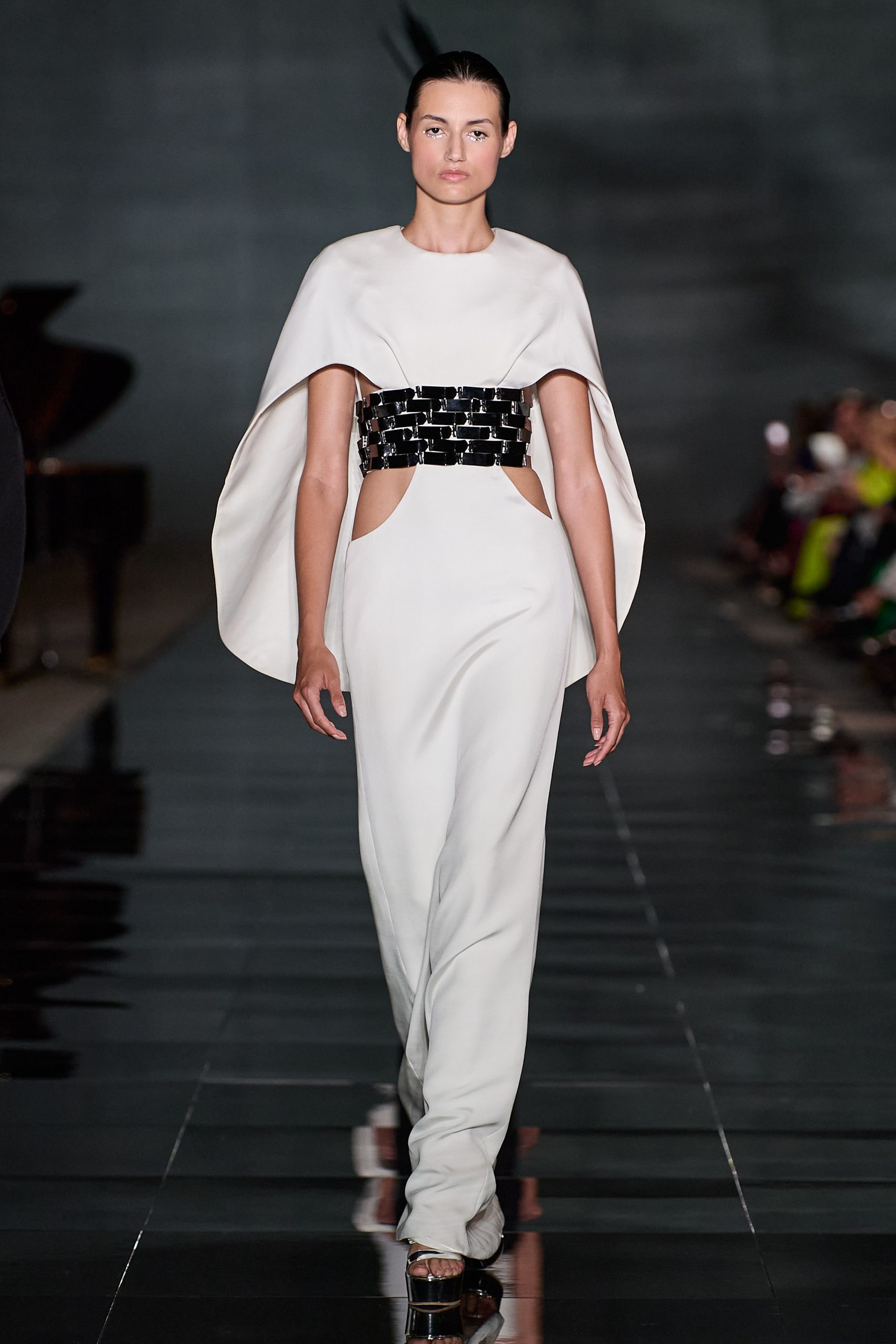 Antonio Grimaldi's Fall Winter 2022/23 Couture Collection became a homage to Rome and to it's haute couture legends such as Fausto Sarli, Roberto Capucci, Fernanda Gattinoni and Pino Lancetti. Designer presented thirty three looks, among them: suits, evening mini-dresses, grand gowns and opulent balloon dresses. The colour palette of the collection is characterised by soft, cool colours, at times – acidic or electric but nonetheless luminous: green, wisteria, indigo, orange, and yellow juxtaposed with grey, in vivid contrast to the black and white dresses inspired by the glorious era of Roman cinematography.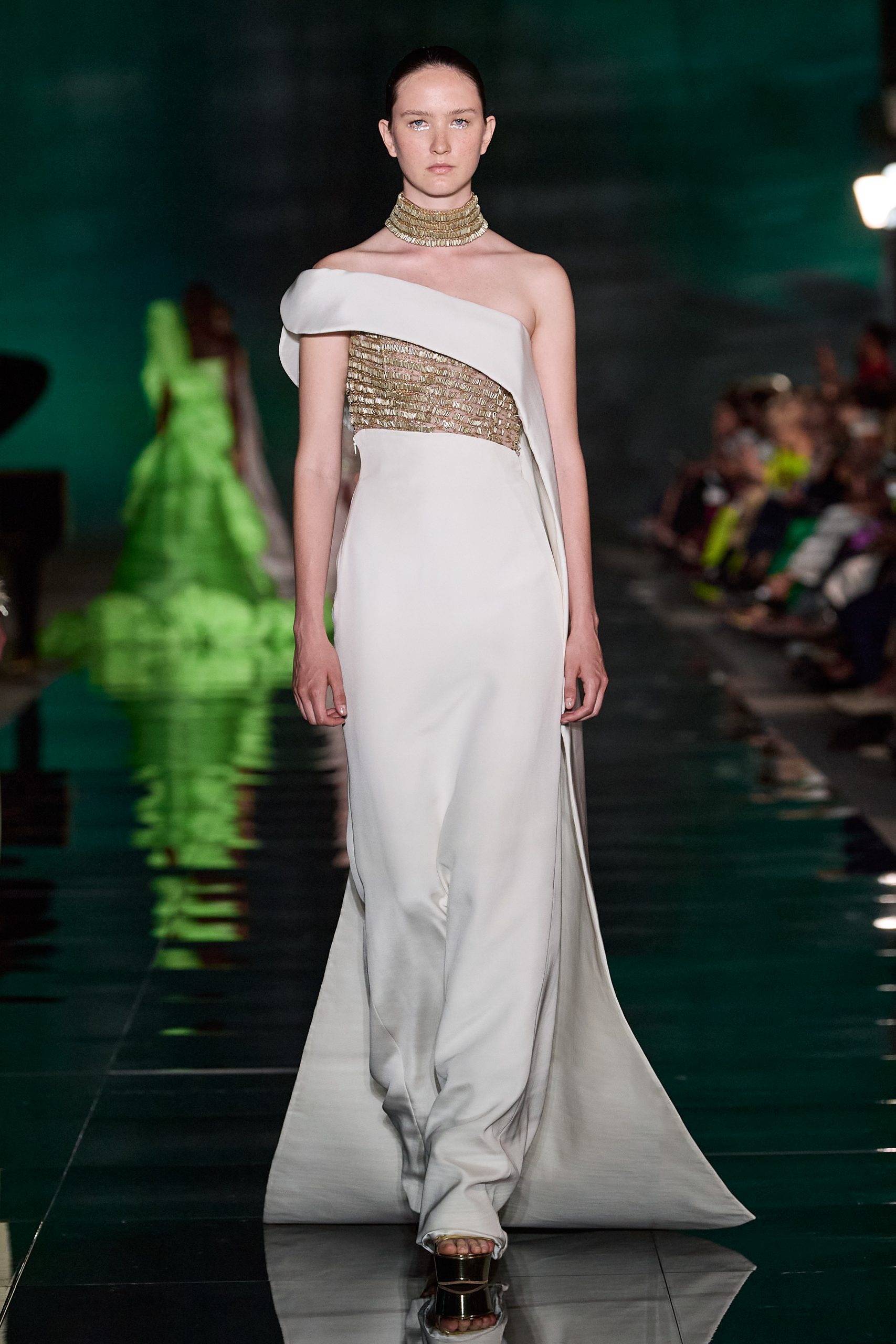 Among the leitmotifs of the collection are the lapel, found on the necklines and on the backs of some dresses; maxi capes on several outfits drawing huge trains as well as the large ruffles turning into one-shoulder capes with imposing volumes. Dresses with all-over embellishments ranging from the application of "ton sur ton" feathers to "degradée" sequin bangs. As well as satin gold embroideries in warm tones contrasting with metallic embroideries in steel, silver, semiprecious stones and plexiglass.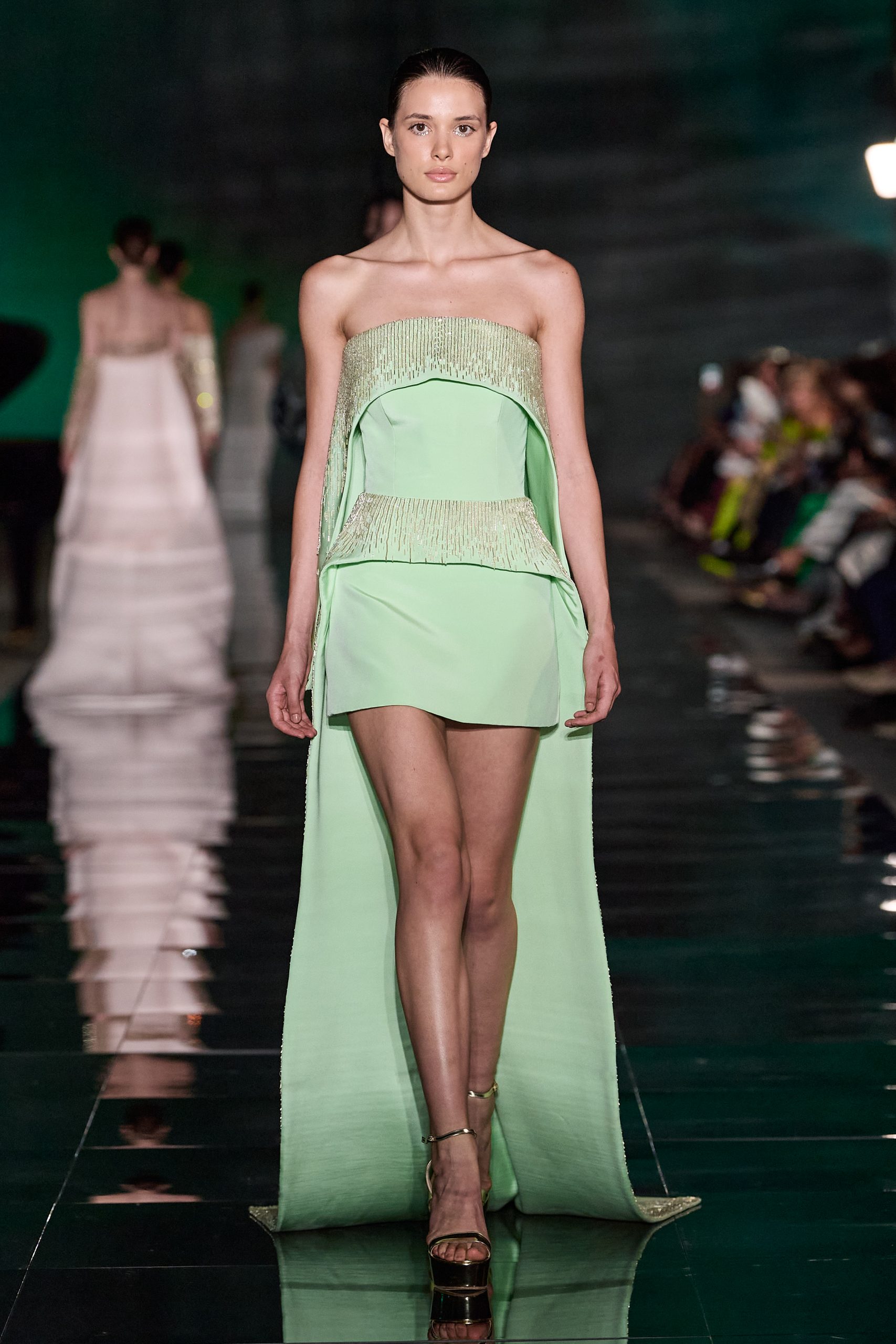 The designer used taffeta, crêpe cady fabrics doubled with gazar that allowed him to give structure to the dresses. Also his favourite soft liquid organza with ombré design. The showstopper of the fashion show is the wedding dress that pays homage to the architectural constructions of Maestro Roberto Capucci, featuring a maxi ruffle and a long tail at the back.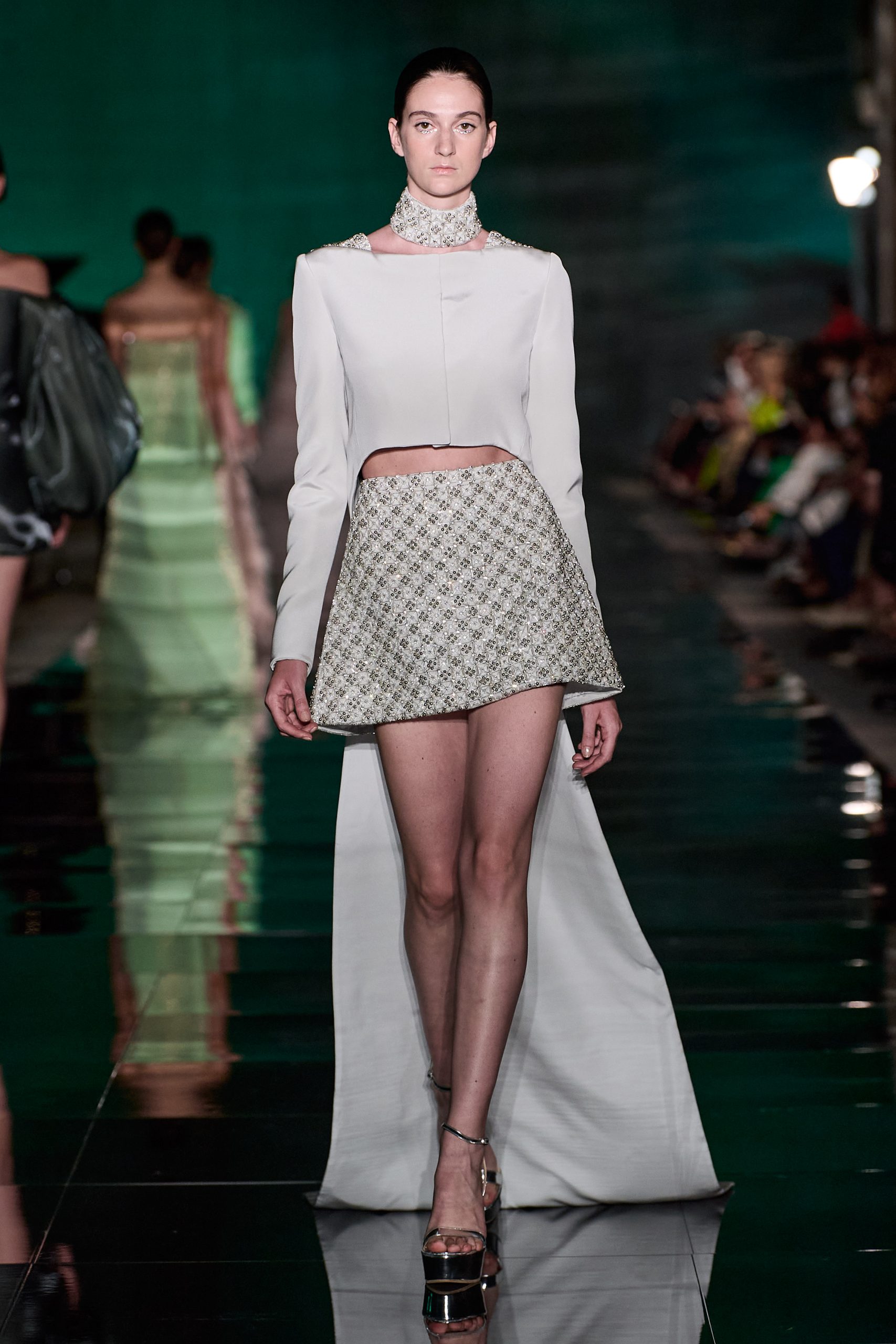 Styling by Simone Guidarelli
Hair Styling byMaurizio Morreale @julianwatsonagency
Make-up by Anna Maria Negri @julianwatsonagency and Gabriele Brunelli La Truccheria- MAKEUPFOREVER
 Photos by IMAXtree & Severine Queyras