A road from hell
This is the true story about the near killing of a man who then went on to win a major boxing title fight in malta years later. It's about a double comeback...
Words: Karl Jones Photos: Federico Peltretti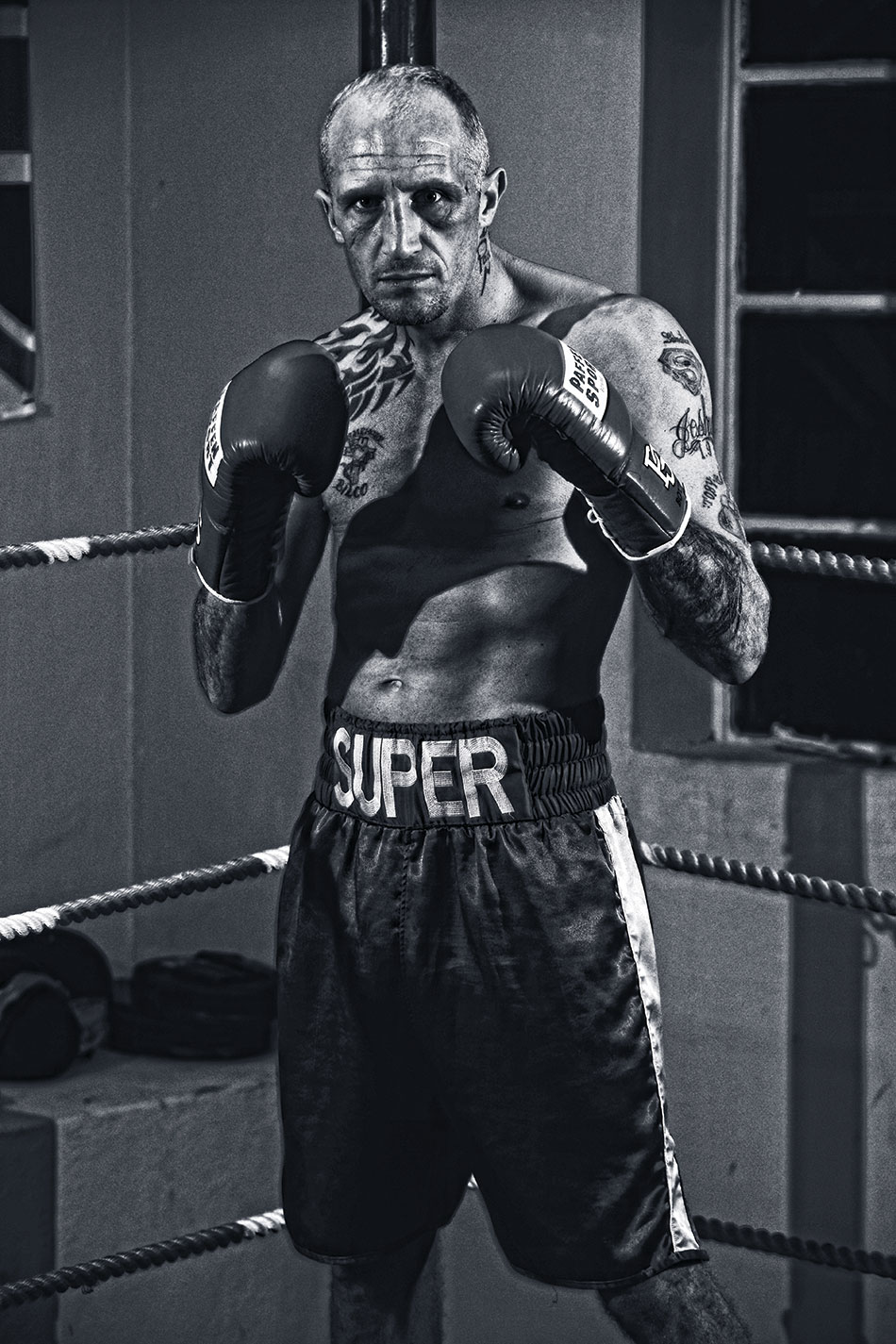 and both of them were completely against the odds. It's hard-hitting, punchy (as you would expect), as well as soft, tender and revealing, thoughtful and reflective and very disturbing and often very dark. And, from time to time, it's laugh-out-loud funny. It's not for the faint-hearted. It's not enid blyton. Be warned.
Born into the uncompromisingly tough Scottish environment of Hamilton, where only the strong survive, and abandoned by his father at the very early age of two, Scott Dixon was born to box – or to play football for Glasgow Rangers, but boxing won out. He was raised by three people who loved him, but the most inspiring of them all was his grandfather, Toby Dixon, aka "Papa" – a well-known boxing coach, mentor, trainer and corner man who was, still is and always will be right behind him (or in front of him), no matter what. In many ways, Toby Dixon is the rock hard cement of this story.
In 2004, Scott was attacked, beaten, knifed, shot and left for dead. His assailants were three people he knew from his school days. One went to prison while the other two escaped justice. After a long, difficult and harrowing period in hospital, Scott was able to leave but with an incurable problem called a 'dropped-foot'. This meant he could never again walk or run normally. His boxing days were over – or were they? Not for him. Such is his spirit to fight back. Vivid descriptions of major fights are contained in this remarkable story and none more than the victory over Jamie Moore in Manchester in 2001.
Scott drifted into dark corners and filthy places and dealing and violence, attracting trouble often through no fault of his own. But more often than not, through his own engineering of any situation, he attracted trouble like a magnet to metal: endless encounters with women, problems everywhere, every day, all the time – he is a ladies' man. Then there's the time he spent in prison, severe depression, and living inside a crippling curfew – physically and mentally – in Malta because of an unresolved and almost certainly wrongly-accused-of crime.
Scott's biggest problem was, and still is, always with himself: an endless battle between Scott Dixon and Scott Dixon. But he was, in his own way, on the road from hell. Always religious from the year dot – religion rings church bells throughout the book. How Scott Dixon came to win the title fight in Malta in 2012 is something you will have to read about. He makes quite an entrance into the boxing ring with the Superman theme blaring, but that doesn't come anywhere near to summing up the heroics in this story.
After having been left to die in the countryside on the outskirts of Hamilton in 2004, it was his courage alone that enabled him to win this battle for survival against all the odds. To go on and win the world title years later in Malta is an epic conclusion to a story that is often beyond belief.
"…Often through his own engineering of Any situation, he attracted trouble like a magnet to metal…"
When you read this 'page turner', you don't know whether to laugh or cry. At times, Scott lived in a murky underworld that would shock us all and that is a reason for him contemplating, more than once, taking his own life. The real battle, however, as is gradually revealed by the story, is with himself. That is what makes it such a compelling read: Scott Dixon is Scott Dixon's own worst enemy. Fortunately, with the help and support of those who love him – including the inspirational guidance throughout his life especially from granddad 'Papa' – he has always been able to turn his life around, and just in time. So the biggest superhero of all in these pages is Dixon himself, who has come through some pretty tragic times to haul himself on top of the world.
Almost everyone has some good things to say about Scott. Here are just a few:
"I used to be able to count all my heroes on one hand… now I need to use my other hand to make way for another: 'Super' Scott Dixon. I have read this autobiography, in manuscript form, twice. It's a page-turner… It's a gloves off, no punches pulled, gritty, sometimes emotional, other times alarming, often laugh-out-loud funny, always revealing true story about a truly resilient man who came back against impossible physical and psychological odds and the biggest fight of his life is with himself. As I read the book, I walked the walk with this guy and felt it: it's tough, vivid and well told. It's knockout! From one Dixon to another – I take my hat off to you pal."
– Charlie Dixon:
works at Arsenal FC.
"Scott is a great fighter and he deserves every success after what he's been through."
– Oscar De La Hoya:
10-times world champion in six weight divisions.
"This is definitely one of the greatest stories you will ever see or hear about. Scott has had more problems than most but he has conquered everything that has been put in his way. When you literally come back from the dead and achieve so much in another country like he has done, you deserve a story to be done about you. What he has done is an inspiration to everyone.
– Frank Bruno:
MBE, former WBC World Heavyweight Champion.
"Scott Dixon is a tough, uncompromising Scottish fighter who doesn't understand the word 'quit'. I commentated on many of his TV fights, most notably his bout against Jamie Moore, former British and European light middleweight champion in 2001, where he was dropped and trailing on points only to battle back and knock Moore out in round 5. You can never write Scott off."
– Barry McGuigan:
MBE, former WBA World Featherweight Champion.
"It's amazing what Scott has achieved. He's proved what a fighter he is in more ways than one. I wish him good luck for the future."
– Ricky Hatton:
MBE, former WBA, IBF, IBO and WBA Welterweight Champion.
"Scott Dixon's life story is a real true-to-life Rocky story and he is a true fighting warrior.
– Joe Egan:
[MBE] Former Heavyweight Champion.
"I remember when I would arrive home late at night, and as I approached the house I could hear the patter of his feet down the hall and by the time I got to open the door a pair of boxing gloves would be at my feet. So there I was on my knees in the hallway into the wee small hours. As time went by, I knew boxing was going to be in Scott's life and I began to take him to the gym."
– Toby Dixon:
Grandfather, trainer, mentor and great friend.