A State of Limbo – Twitch
A multi-disciplinary art exhibition, A State of Limbo presents large-scale paintings and installations by artist James Micallef Grimaud, a.k.a Twitch. Curated by Rachel Formosa, the exhibition brings forward a visual narrative which examines the socio-political context of the current migratory crisis in Europe.
Words by Rachel Formosa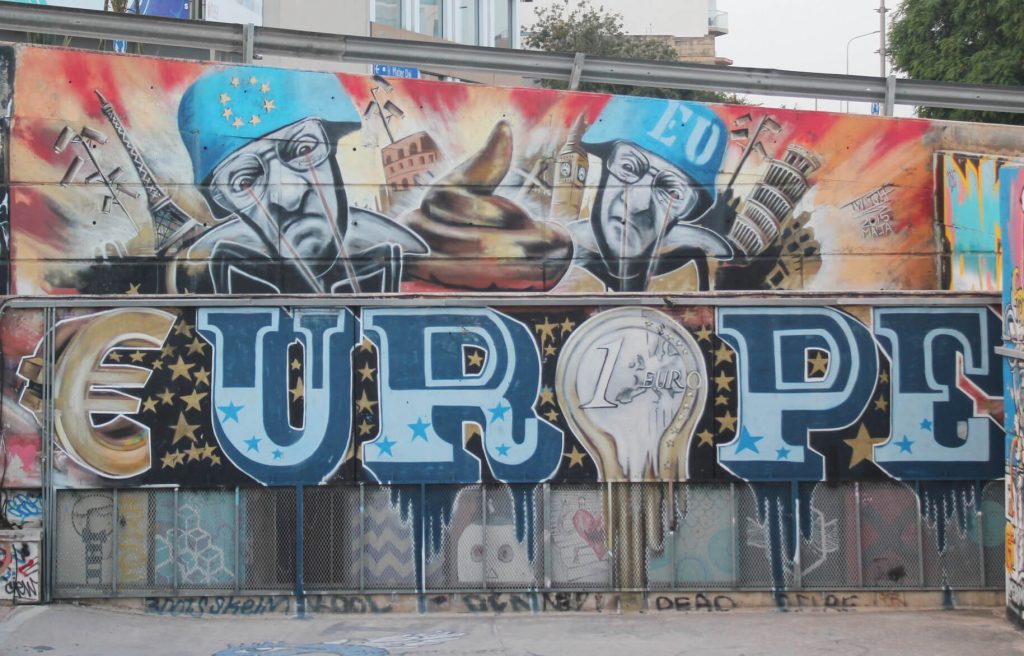 The exhibit's title, 'A State of Limbo' refers to the state of political affairs in Europe and represents an intermediary state of limbo with its connotations of displacement. It deals with the mass migration debate, what is perhaps considered to be one of the most dominant questions of our time.
With a predilection for graffiti and street art, JMG illustrates his observations of the mass migratory crises in the works exhibited, and at times mocks at the folly and absurdity of the current situation. On the other hand, as in the works entitled, The Floating Memorial and the Death of Innocence, the artist brings forth the gravity and harsh consequences of a reality inhabited by many.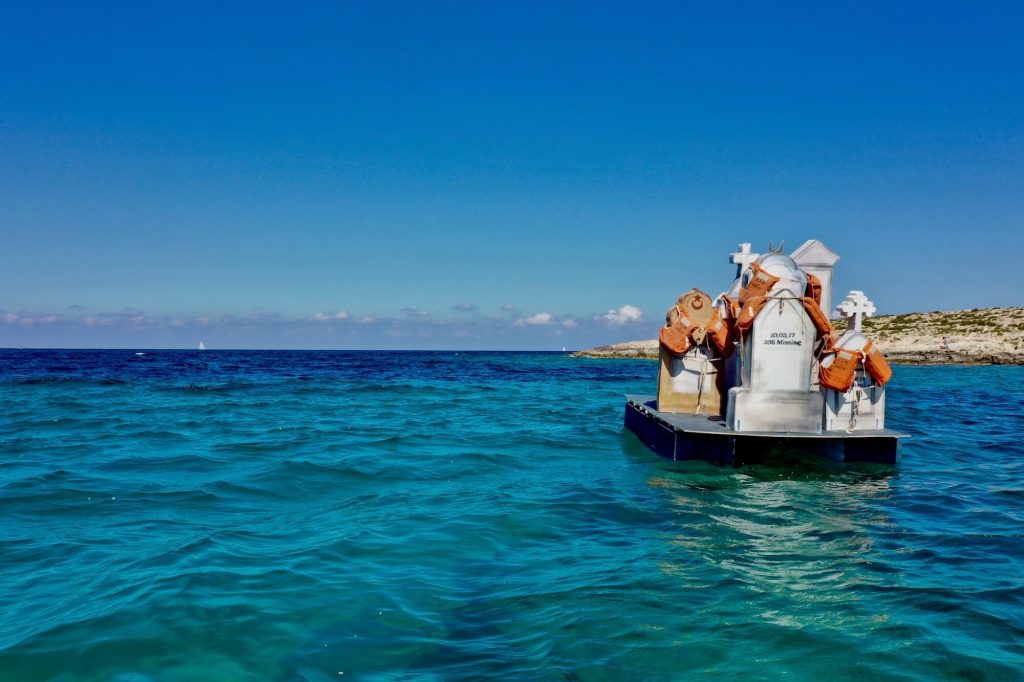 Considered to be a raw art form, street art elements are brought in the gallery space and form part of a collection of thematic works, which the artist developed over a number of years.
In the works presented, the artist explores concepts of identity, freedom, and existential notions from a perspective situated firmly in Europe, particularly in the Mediterranean. The artworks recount of a journey taken by masses of people, who leave their countries in hope of a better future, if only to enter a state of limbo in a battle between state borders.
Current political state of affairs may challenge preconceived notions of migrants, refugees, and asylum seekers trapped in a political game, which bounces human lives back and forth, across national borders and reduces humanitarian obligations to discourses concerned with policy. The final message being that; All that Glitters is not Gold.