Blurred Lines
What happens when classical art and mythology means modern reality? Vamp set off on a heady adventure to find out. The result? Visual artist and photographer Karolina Skorek will undeniably leave an impression on your mind for some time to come. Dayna Camilleri Clarke caught up with the world-renowned artist to find out more.
Hi Karolina, thanks for chatting with us! Your work is so unique. Tell us what spurred your interest to follow this creative path?
I think I was always drawn to art. Since childhood, I would rather spend hours painting and drawing than playing with other kids. My parents were always exceptionally supportive, so I could pursue my passion from a young age.
the only thing they always asked in return was that I do study other things as well (that's why I speak three languages and have a passion for reading)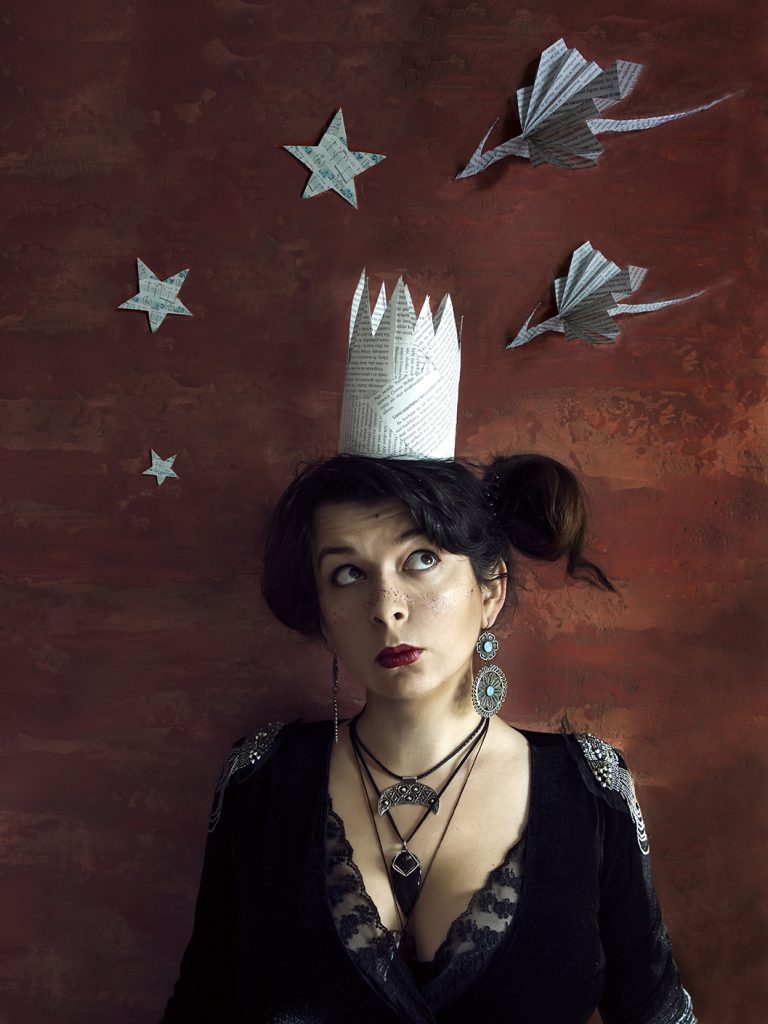 How did your upbringing influence your work?
As I grew up in Poland in the 80s, I love the aesthetic of that time. Being a kid at that time also taught me to think outside the box, we didn't have much (shops were almost empty), so we had to create the toys.
My favourite dolls house was made out of a giant cardboard box, and it is incredible looking back now in a world where everything is so readily available.
But yes, now when I need a prop or a backdrop, I don't think where to buy it- my first thought is "How do I make it?" and it is handy. I can create couture dresses from mesh and hot glue if I have to 🙂
My family was supportive of my art choices from early school age. Still, they did expect me to be good at all other subjects in school, so I could only immerse myself in art, art history and philosophy after graduating from high school.
You're an exceptionally varied artist; do you have a preferred discipline?
To be honest, not really. I love the infinite possibilities of digital photography mixed with Photoshop. Yet, the ability to create art in a non-digital way is impressive and stimulates my brain and creativity in a totally different way.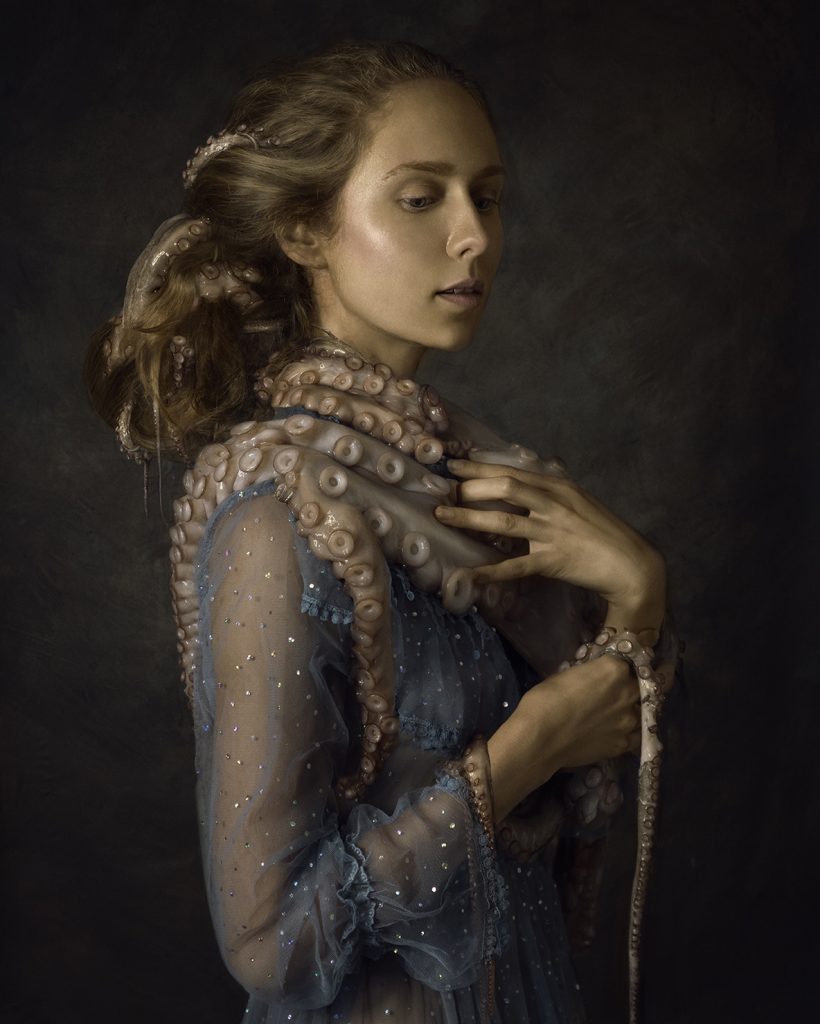 What does your creative process look like?
For the art pieces, it starts with a glass of wine or a hot mug of earl grey and a spark of creativity, honestly. I just see the images before I create them.
After the idea comes to me, I draw it out. I create a mood board for anyone else who is taking part in the shoot. Then I make the props, the backgrounds sometimes dresses. When it comes to shooting I work pretty fast, with everything planned before knowing what I need to do. After the shoot, I usually let the material sit
on my computer for a couple of days, so I come back to it fresh with no memory of my "favourite shots" from the session. And then it is hours of editing with good music and tea.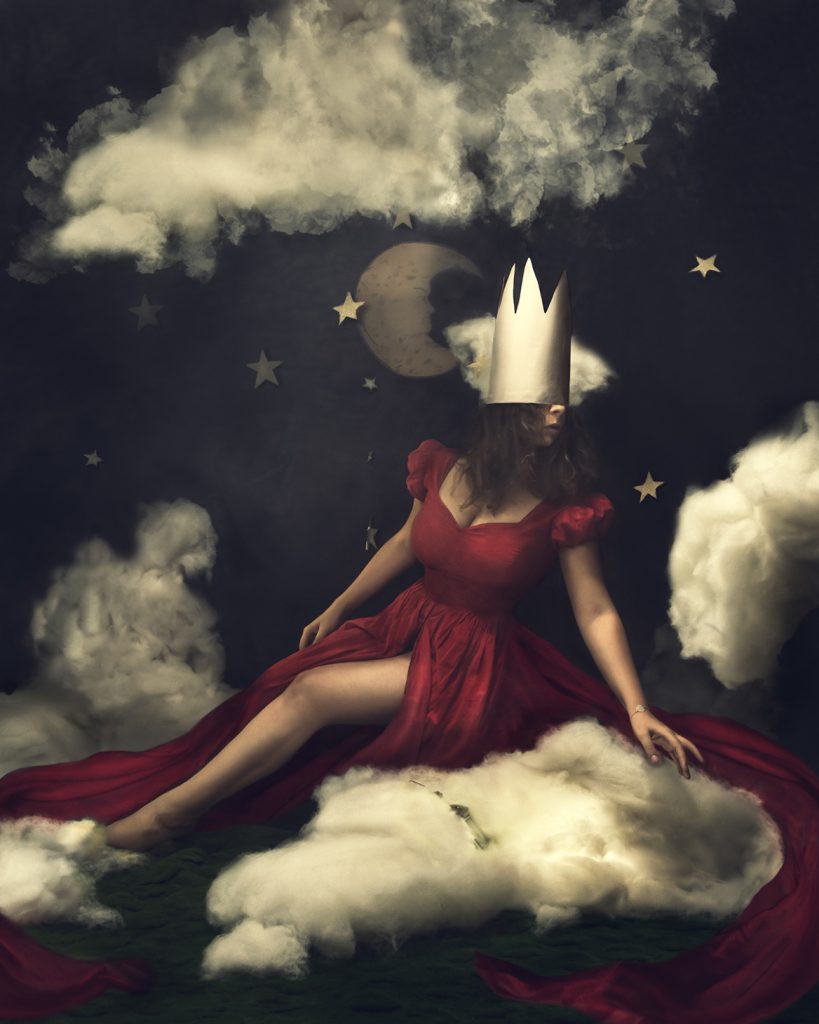 How would you describe your style at the moment?
'Magical Realism.' A mixture of Old Masters Painting with a surreal twist. I remember someone once said it looks like what would happen if Caravaggio got a camera and photoshop instead of oil paints.
What's the most challenging part of being both a visual artist and a photographer?
Not comparing yourself to other artists. With the digital age, it is easy to lose yourself scrolling through Instagram, seeing all those fantastic works of others, and falling into the game of comparing yourself to others, but this isn't the way.
I am on my path, and they are on theirs. We don't know what shaped us to be where we are now, so let us not compare and compete. I wish more artists were supportive of each other. There is an amazing community of photographers and digital creators that I am in right now, but I find it surprising that it is not the norm.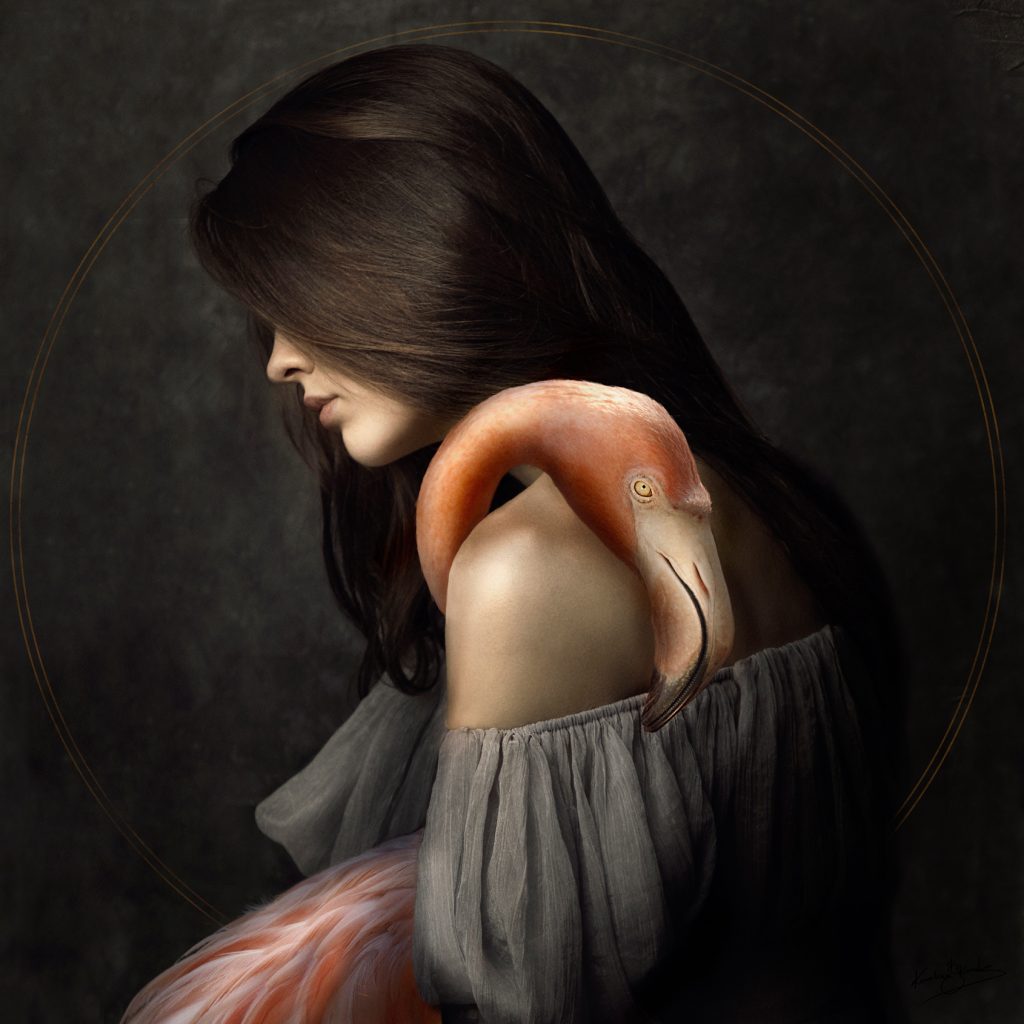 You have won many awards, Karolina; what are your career highlights to date?
I would say this year!, being the judge of the OneEyland top 10 fashion photographers 2021 after scoring 4th last year. Then, winning second place in WPPI in the creative portrait category.
Is it hard to part with your work?
Yes. I am a workaholic. If I am not creating, I think of future projects. As so much of my work is dream related, I can say I even dream about work!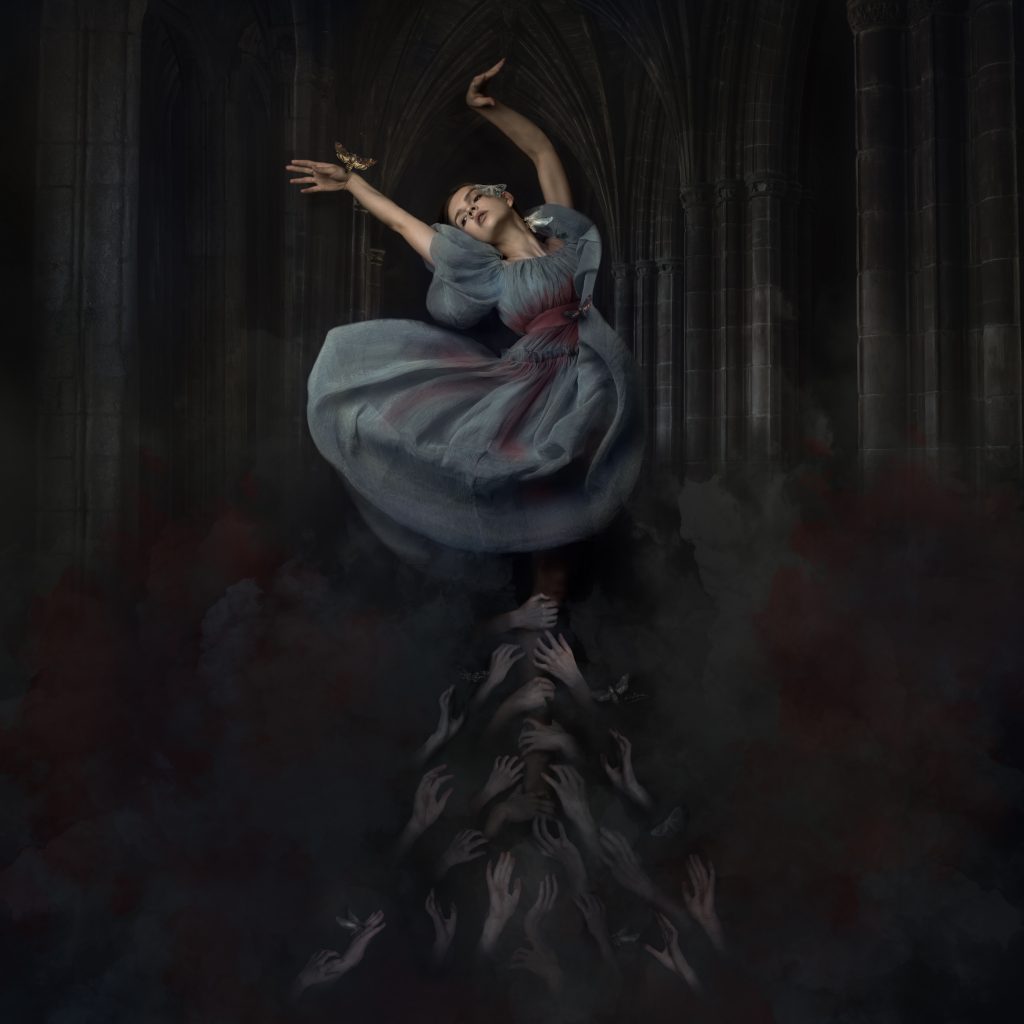 For more details on Karolina's work and latest collections visit
www.karolinaskorek.com www.instagram.com/ karolinaskorekofficial