For the record
Mike Ross began his career in the music business closely linked with the early days of Elton John's career
Images & Artwork: Mike Ross Interview: Lily Agius
Over the years, Mike's creativity has evolved, starting from the pre-computer era – overseeing and designing album covers and directing music videos in the fast-paced and highly successful music scene in London – to writing film scripts and photographing the rich and famous. Whilst always a photographer alongside his other work, today Mike is concentrating his creative impulses on specialising in portraits of actors, artists and musicians who live in or pass through Malta and Gozo, where he now has his home. Mike reminisces about yesteryear and shares his ideas and plans for the future.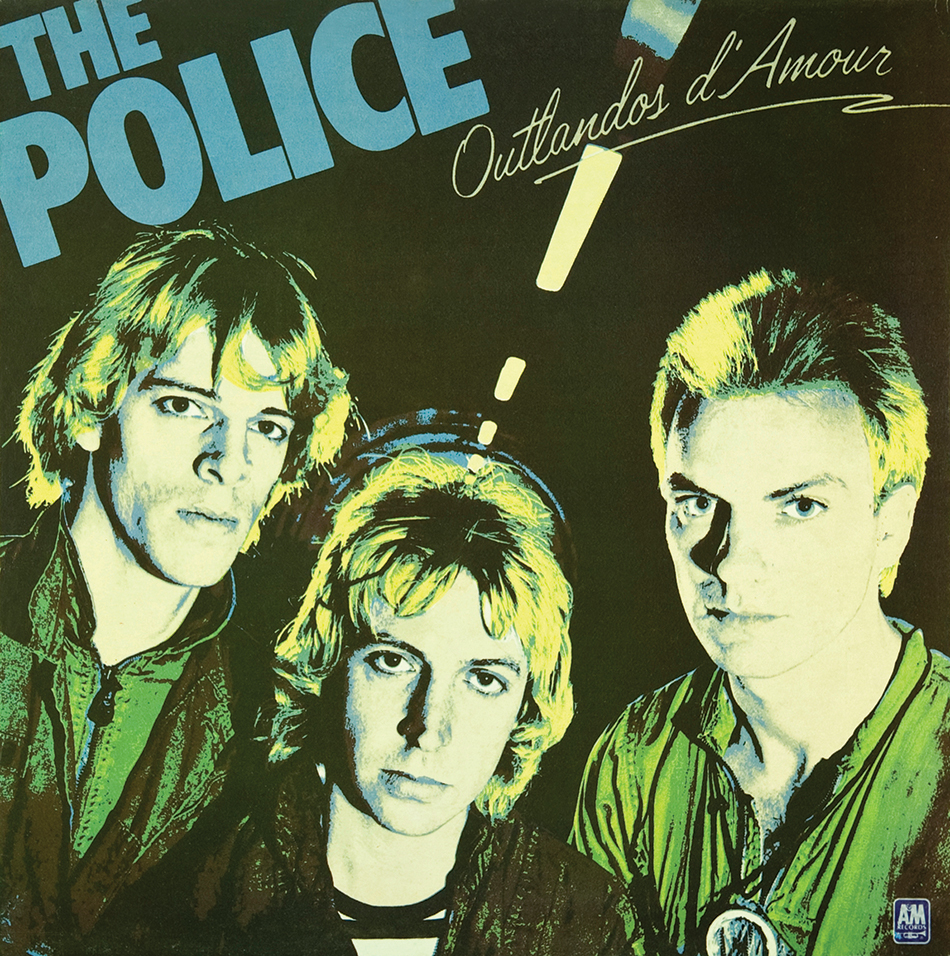 What made you choose design as a profession?
From my schooldays I approached all my artistic efforts in a graphic way. I can draw, and being colour-blind meant that a lot of my early work consisted of black and white drawings. Even before I went to art college in Kingston, I went to see an advertising agency because I had read that if you did well you could earn up to £3,000 a year, which sounded like a massive salary to a 1964 schoolboy – and I thought: "Wow – that's for me!" So it was always on the cards, and art college just confirmed that direction. I could have gone into advertising via a packaging job with JWT that I was offered, but instead I went for another offer with the Observer newspaper and I loved it.
The music thing happened by accident as a result of freelance work developing into a full-time job.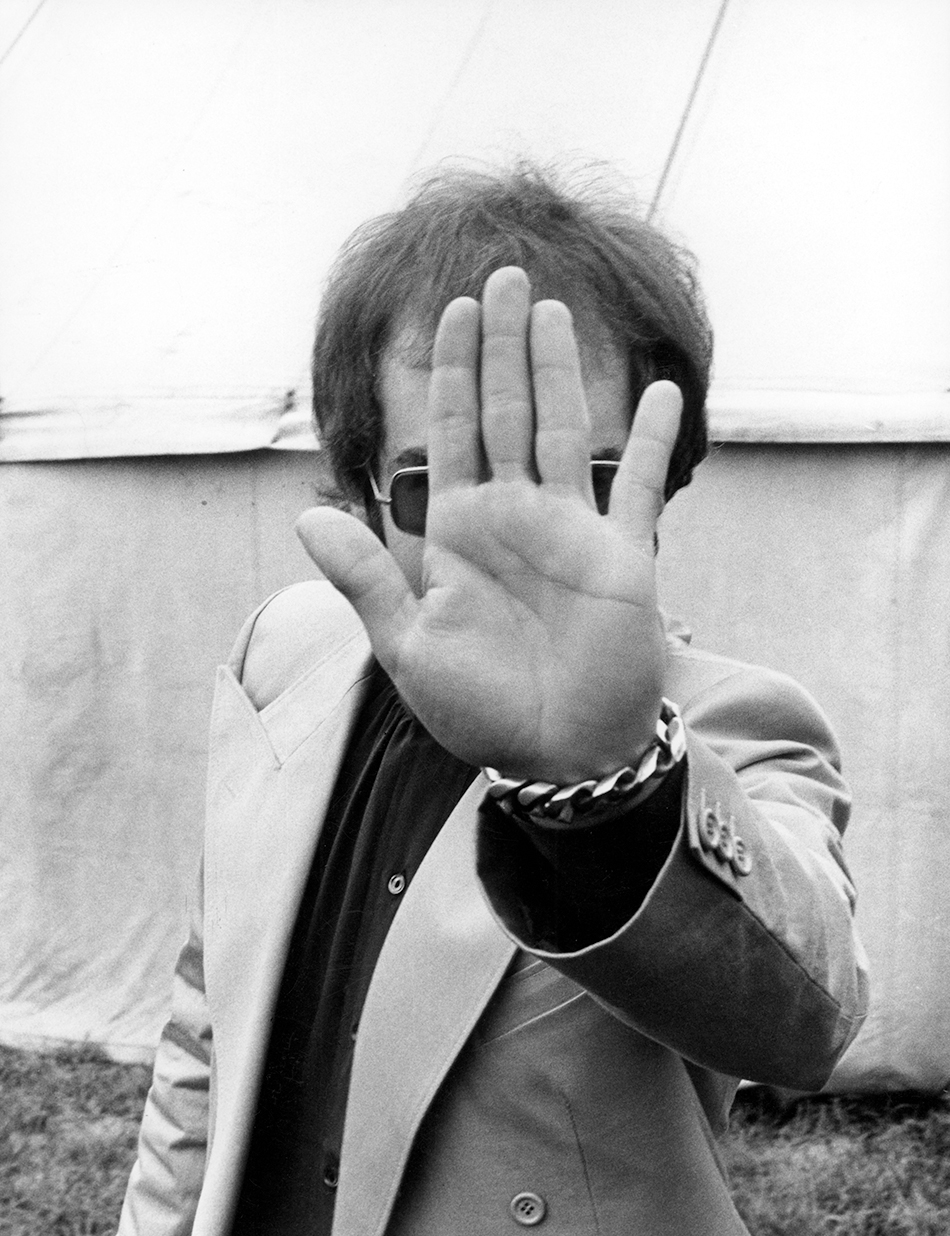 Looking back, what have been the high points in your career?
Being nominated three times for a Grammy Award.
I was very lucky to start in the music business in the 70s with a major talent who was also just starting – Elton John. My career owes a great deal to being associated with him, even though it was only for four years and the same number of covers. He was always generous to me and hardly ever interfered with the visual side of things.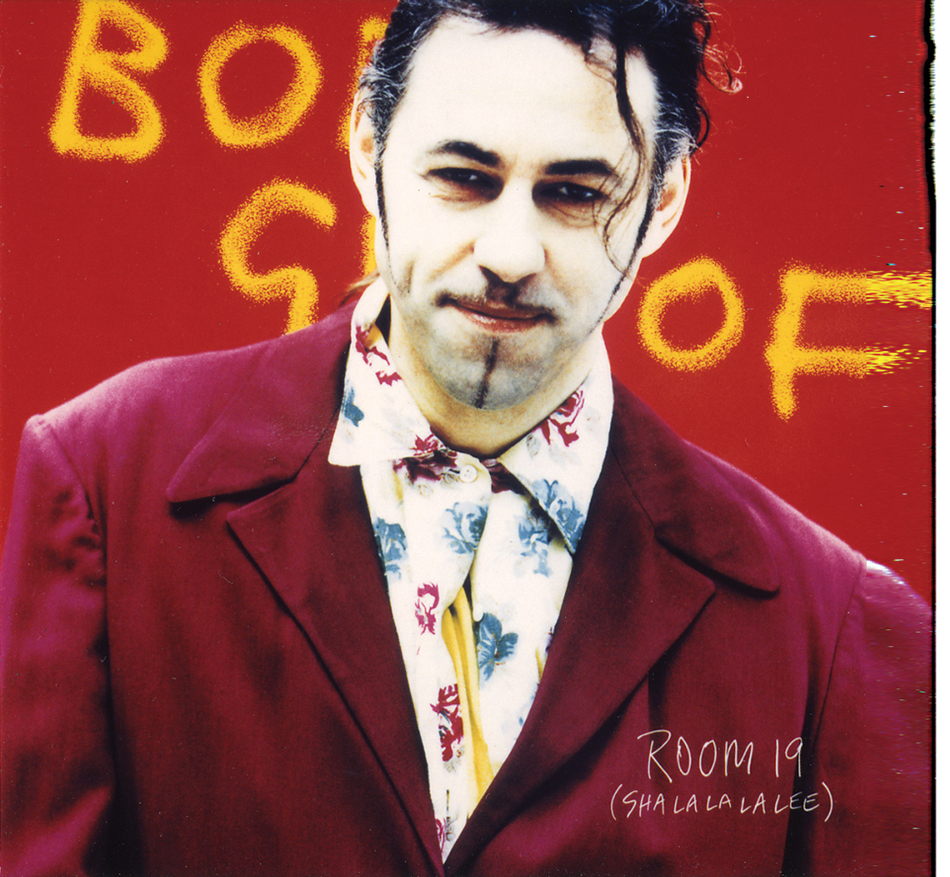 In fact, I didn't know it then but my nine years with A&M Records (New King's Road, London) were also the golden years of the music business. We were the very successful UK office of a very successful independent American record label; we were treated well, paid well and we were happy to give our best of everything in return.
What is the best sleeve, photo and video that you've been credited with?
I would say the sleeve for Joe Jackson's Look Sharp – fighting to have a pair of shoes on the cover that said more about Joe Jackson and his music than his face could ever have done.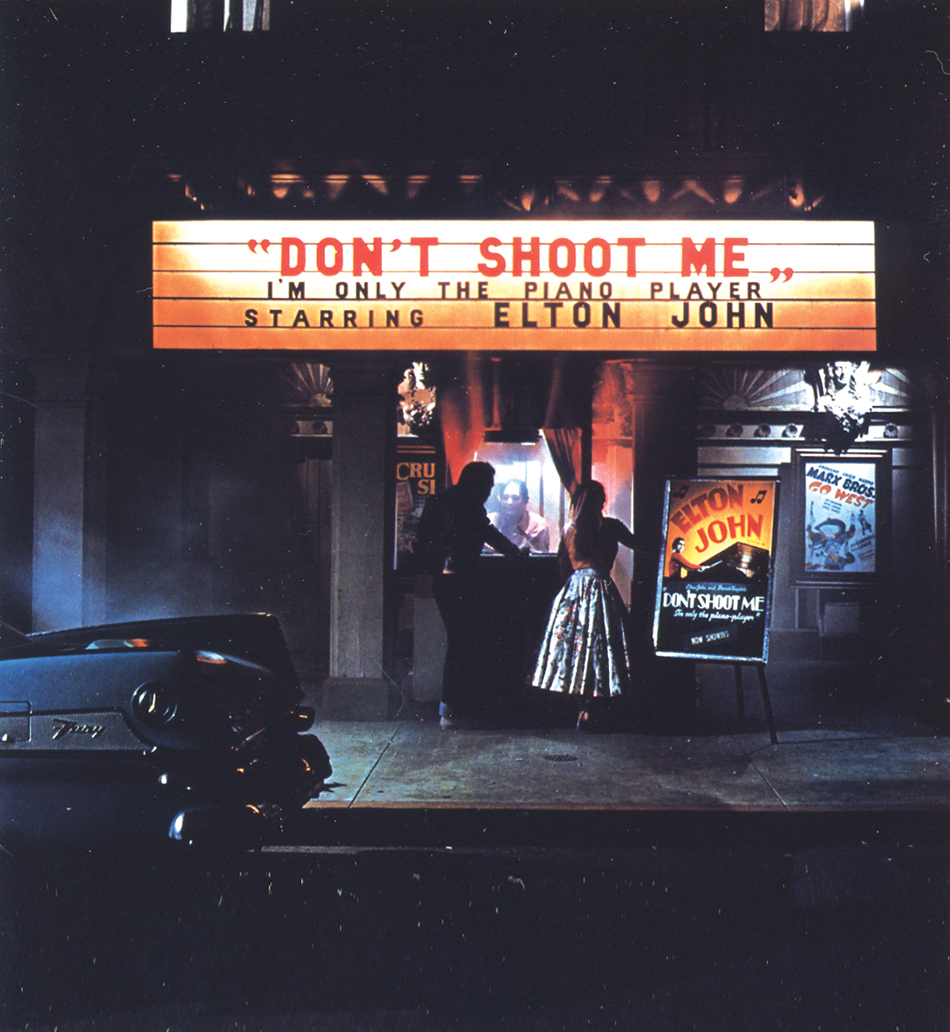 The best photo for me would have to be of a temple in Luxor with a camel in the foreground – timeless. And the best video is Bob Geldof's The Great Song of Indifference – a simple idea, totally in keeping with the music, with memorable moments and it really did make people laugh. It was the funniest time I've ever had on an edit.
Describe some of your encounters with celebrities during your career.
I had dinner in 1983 with Sting and his manager and others in New York. Tom Cruise was at the same dinner and we were introduced by Sting's publicist. I was there in connection with The Police and the Synchronicity album.
"HEY, MIKE!" LOST FOR WORDS – THEN AND NOW. BOB… F***KING…DYLAN!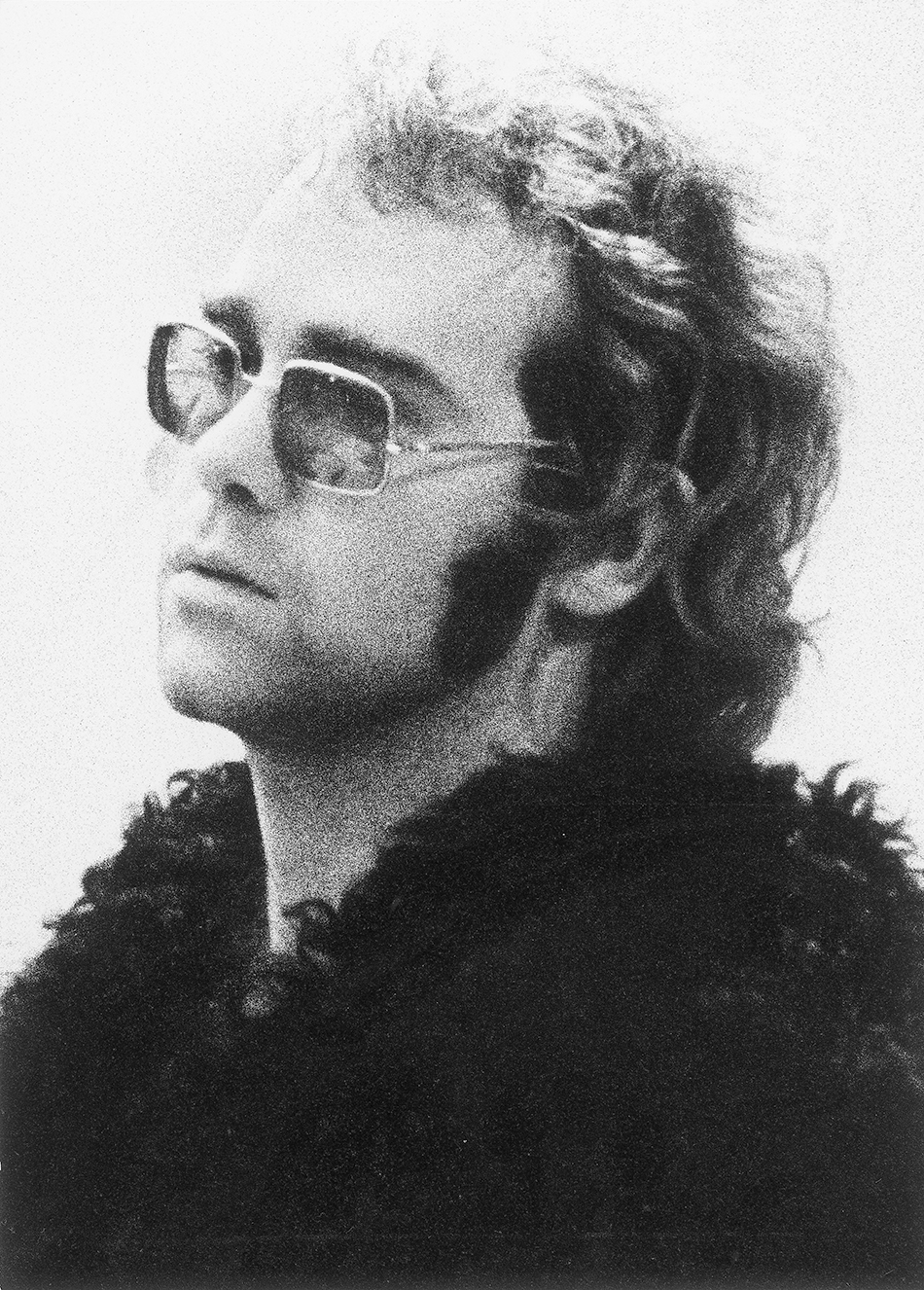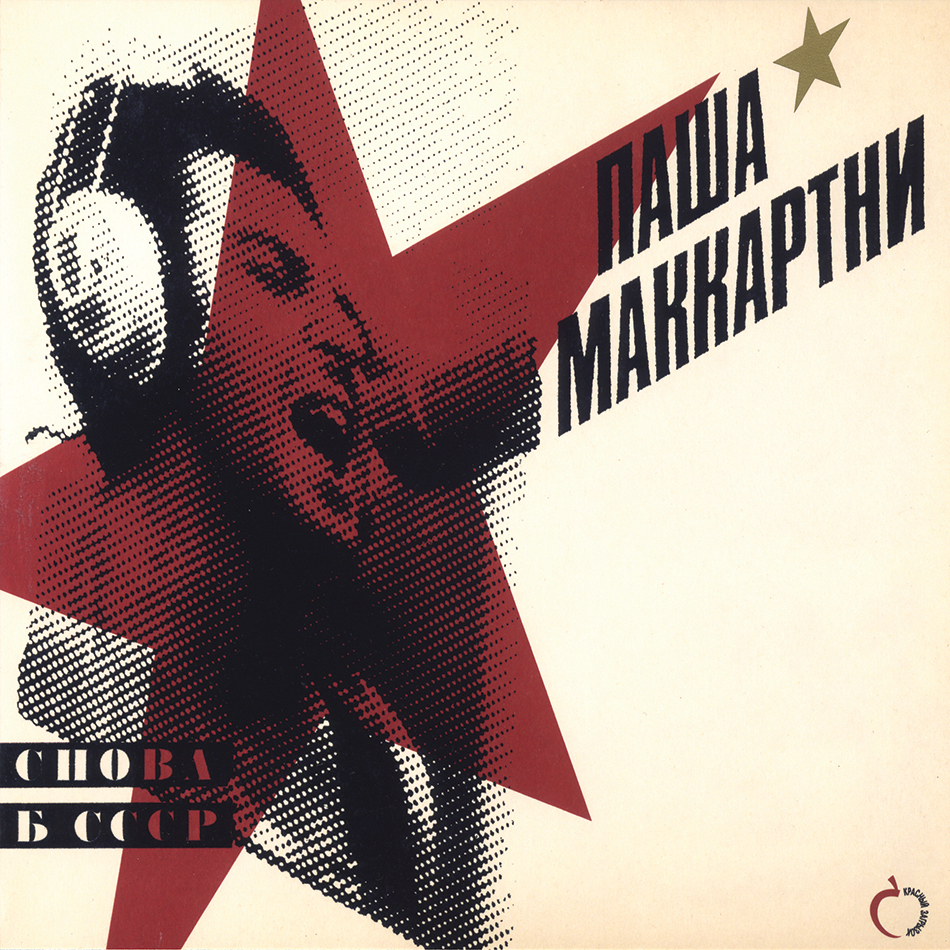 Risky Business had recently been released, so Cruise was very much an up-and-coming actor and not yet a star. Very small, very keen.
Another was a meeting with Paul and Linda McCartney in the 'Young Flyers Club' at Heathrow airport – a waiting lounge for unaccompanied children and a conveniently private place for celebs also passing through. I was there to show them artwork for something I was doing for Paul, and Bob Dylan was passing through and joined them to say hello. Just me, Paul, Linda and Bob.
He was wearing a black hoodie and leather fingerless gloves and looked a bit like a vagrant. But he was very polite and we shook hands and he said: "Hey, Mike!" Lost for words – then and now. Bob … f***king … Dylan!
I had to go to EON Productions offices in London to get approval for the illustration that I had commissioned on behalf of A&M Records for use on a poster for the Octopussy soundtrack album. I was shown through to the inner sanctum office of Cubby Broccoli. I did my best panther-like walk but it didn't get me the Bond gig. However, both Cubby and the current Bond producers – his daughter Barbara and stepson Michael G. Wilson – all loved the artwork, which showed my concept of Roger Moore shooting a bullet through the hole in a shiny flying A&M-labelled black vinyl disc.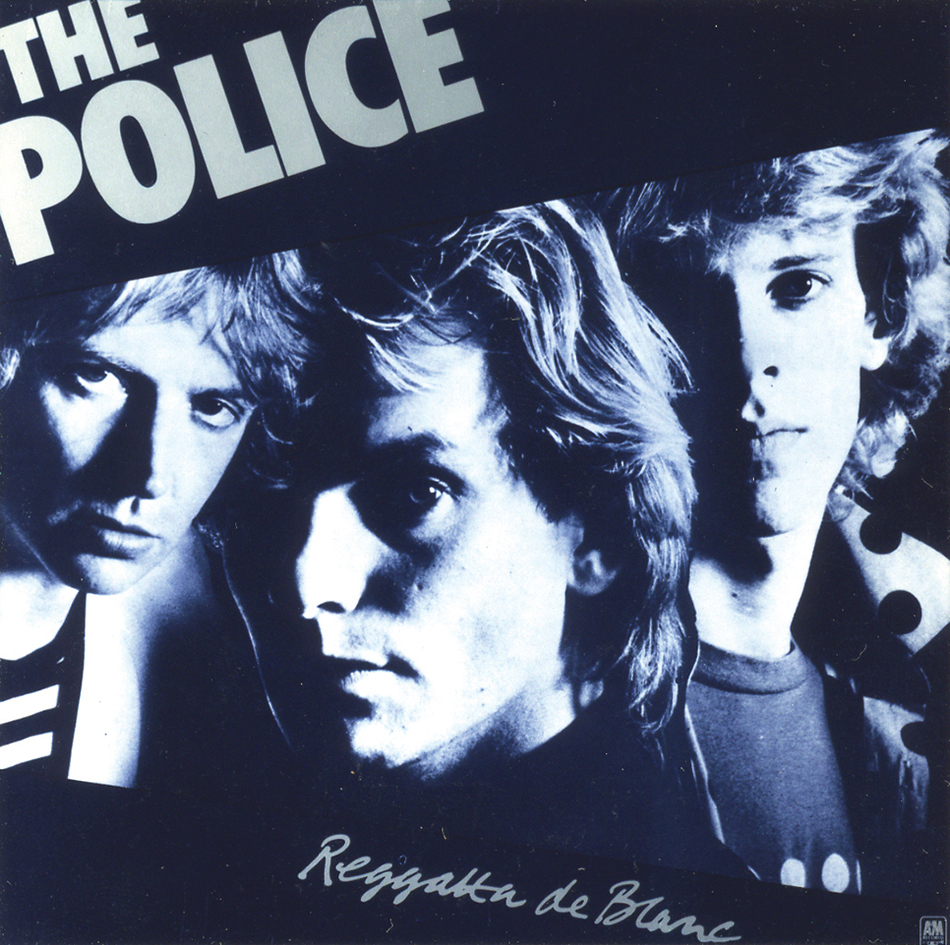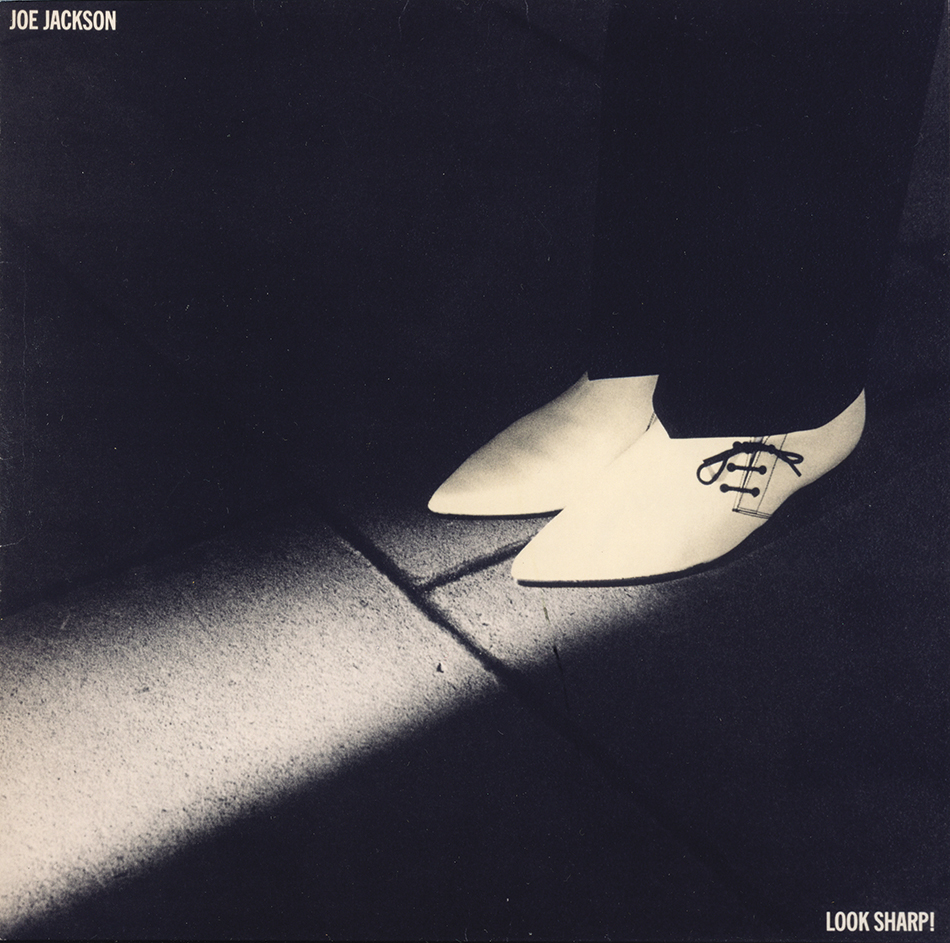 What was the most memorable moment with a celebrity?
I had a very strange and difficult meeting with the Police to show them cover ideas for the Synchronicity album at a recording studio near Quebec called "Le Studio". Deep snow outside and hot-tempered band inside. I had immersed myself in the whole concept of synchronicity big-time, had read Jung and Koestler, and was determined to come up with something really special for the final studio album of one of the world's biggest bands. I had produced a thick portfolio of visuals (pre- iPad days) which I was really pleased with in terms of combining pictures of rock stars with a really meaningful concept. I had assumed that I would have the opportunity to present my ideas to the band, just the three of them and me (after five years' working with them from the very beginning, I knew them all well). What followed was like a French farce as I tried to get them in the same room together.
Sting would walk into the room where I was showing Stewart the ideas, and so Stewart would just walk out. Then Andy would walk in to have a look and Sting would walk out. And so on. In the end, the cover was completed in the LA office using the same basic idea that the band had proposed as a starting point at the outset (three primary-coloured brushstroke stripes each containing individual pictures of each band member). Many of my visuals incorporated this idea, but all of them had some sort of visual link between one stripe and the stripe above or below. I produced many other ideas and still have the portfolio that I took to Quebec.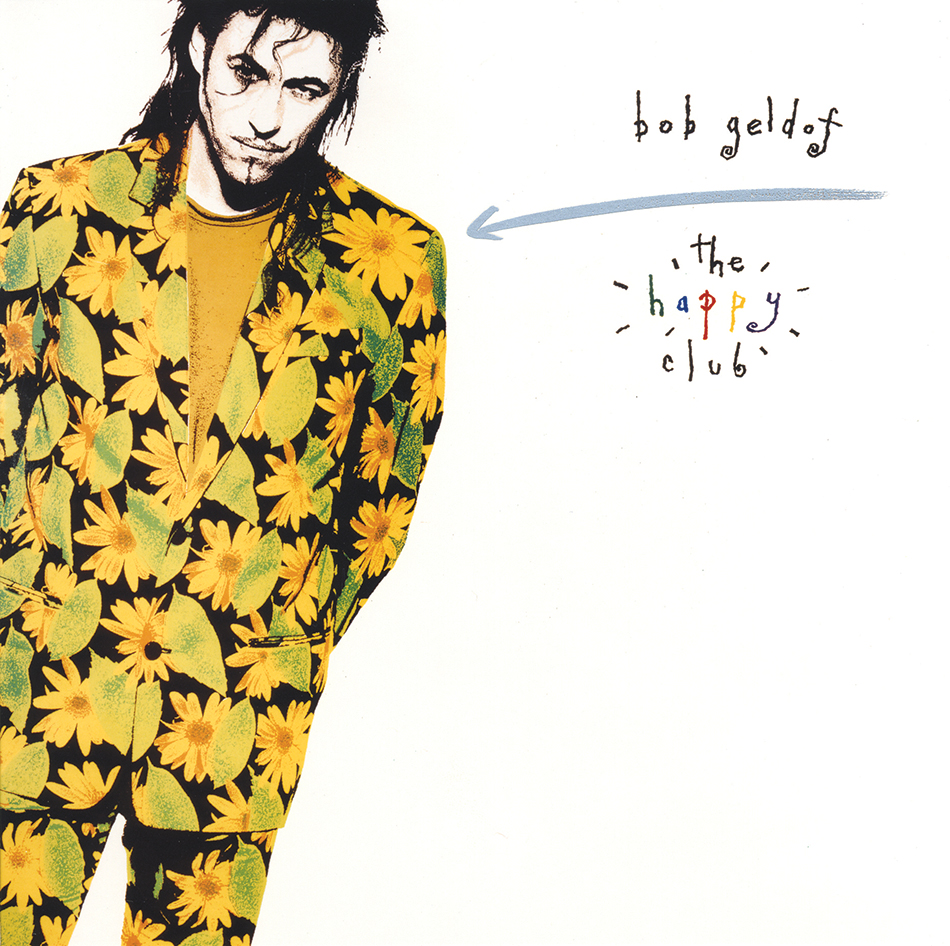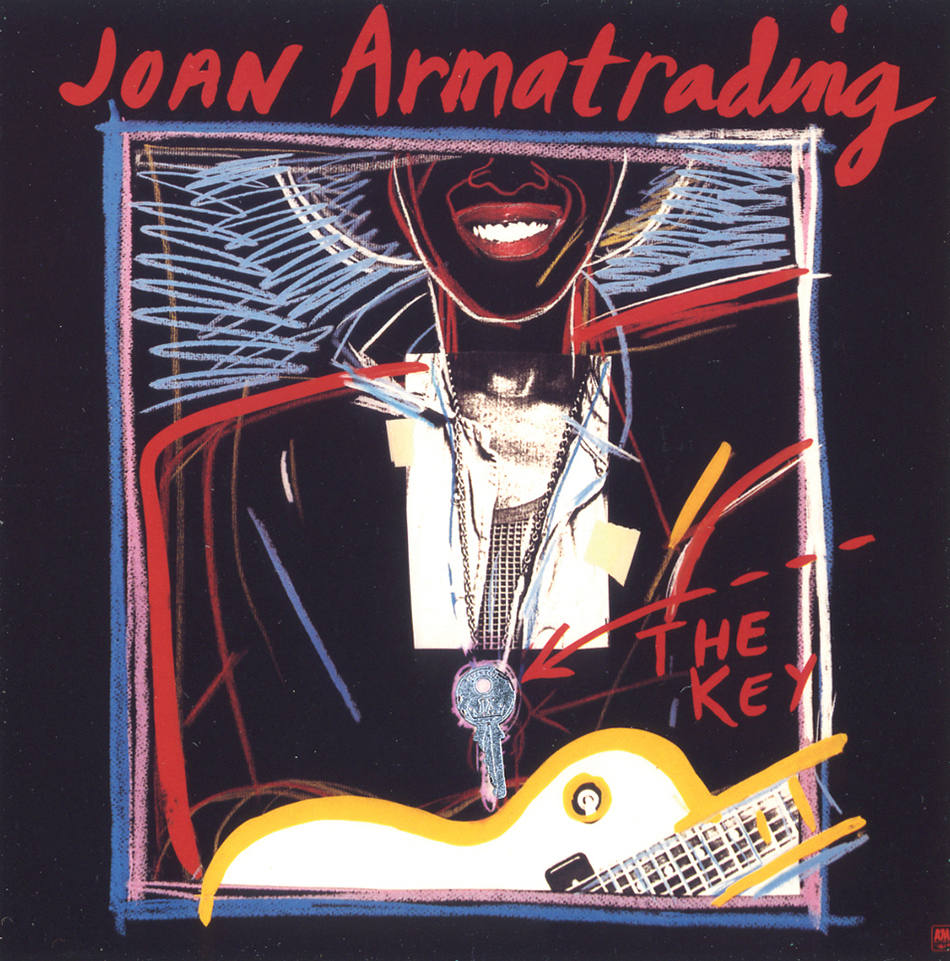 It would make a book in itself. The final design made no attempt to link the stripes in any way and was, in my opinion, a sadly wasted design opportunity.
Endless permutations of the stripes and their visual content, including metallic and blank versions, were printed. I think I have the whole set.
What would you say is the difference between design in Malta and design in the UK?
Maltese clients seem to be afraid of originality. There seems to be a lack of confidence in ideas and designs that they have never seen before. It's a self-defeating cycle and it needs bold and brave agencies and design groups to educate their clients and encourage them to take risks so that we can break that cycle and move forward.
I have been lecturing in Graphic Design at Mcast for the past seven years, pretty much since I moved to Malta. I have some brilliant students pass through my classes every year and it's a great shame, and Malta's loss, that if they are to have any hope of realising their full potential in their future careers, they stand a much better chance abroad. Maybe they'll come back after some positive international experience, and set up brave and bold design businesses here, which will lead Malta into a more confident and original future in terms of the design we see around us every day. Qualifications alone are not enough; it's experience that counts in the long term.
What goes through your head when taking a photograph – how do you feel?
I love looking through the viewfinder. It's an almost sensual pleasure to frame a shot. If it's a portrait, I like the connection I'm having with the subject through the lens. I don't want people in my landscapes. I have, on one occasion, waited hours for a naked couple to get themselves and their vulgar boat out of my inlet and out of my shot.
Who would you like to photograph?
Two big Maltese figures, Joseph Calleja and Edward de Bono, and I'd like to shoot them in a way that says something visually about what they do.
What's the craziest thing you've ever done?
After ingesting what I had been assured was a mild hallucinogen and a pleasant day enjoying the effects in Battersea Park in late summer 1972, I was due to photograph Elton John live at The Shaw Theatre in Euston Road. By the time of the evening concert I had assumed that the effects would have worn off completely and that I would be perfectly capable of performing what was almost an everyday assignment. The Shaw Theatre's stage set for a production of Romeo and Juliet remained on the stage, and Elton and his band were set up beneath the set of 'stone' arches, balconies, etc.
I LOVE LOOKING THROUGH THE VIEWFINDER. IT'S AN ALMOST SENSUAL PLEASURE TO FRAME A SHOT.
I had an 'access-all-areas' pass and seeing the archway spanning the stage, I thought to myself: "Aha – that looks like a good position for a top shot!" And so, at some point once the concert was underway, I set off into the wings to explore the possibilities of getting myself up on to that arch. Various ladders had to be negotiated but eventually I found myself on a ledge with a brilliant angle on the stage. Total blackness up there of course – no lights to see my way. I took a few shots, and since nothing much was going to change, and trying to reverse on my stomach, I suddenly had the horrific and unnerving realisation that this ledge was not even two foot wide, had no edge at all on the 'upstage' side and, being a stage set, was made of a kind of nothing cardboard. It became apparent that my little trip earlier that morning was far from over and a tsunami of paranoia hit me with the terrifying awareness that I had been inches away from falling, with flailing cameras and shoulder-length hair, right on to the top of Elton's grand piano in the middle of Your Song in full view of an audience that included members of the Royal Family.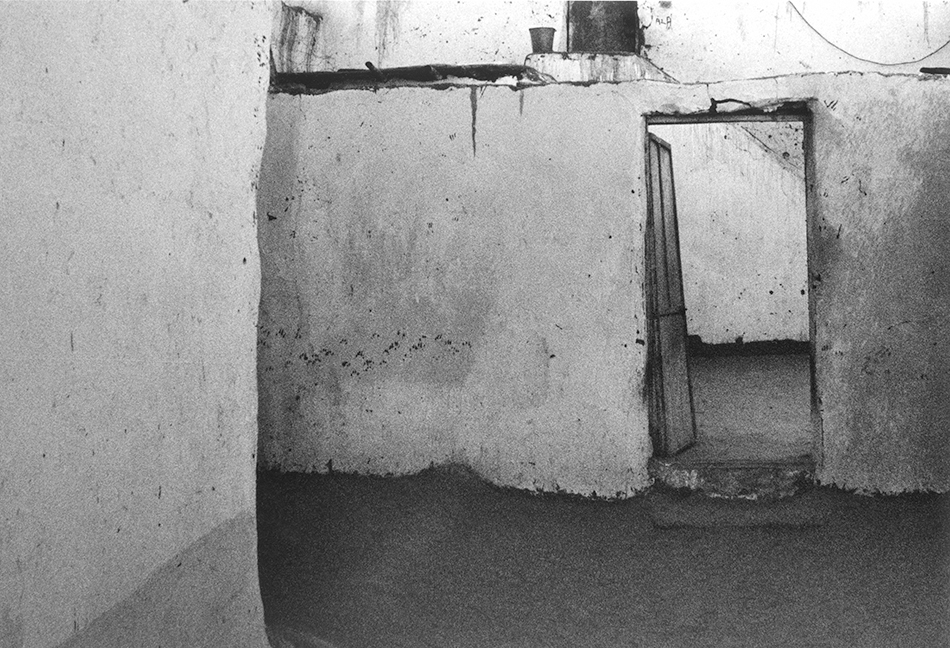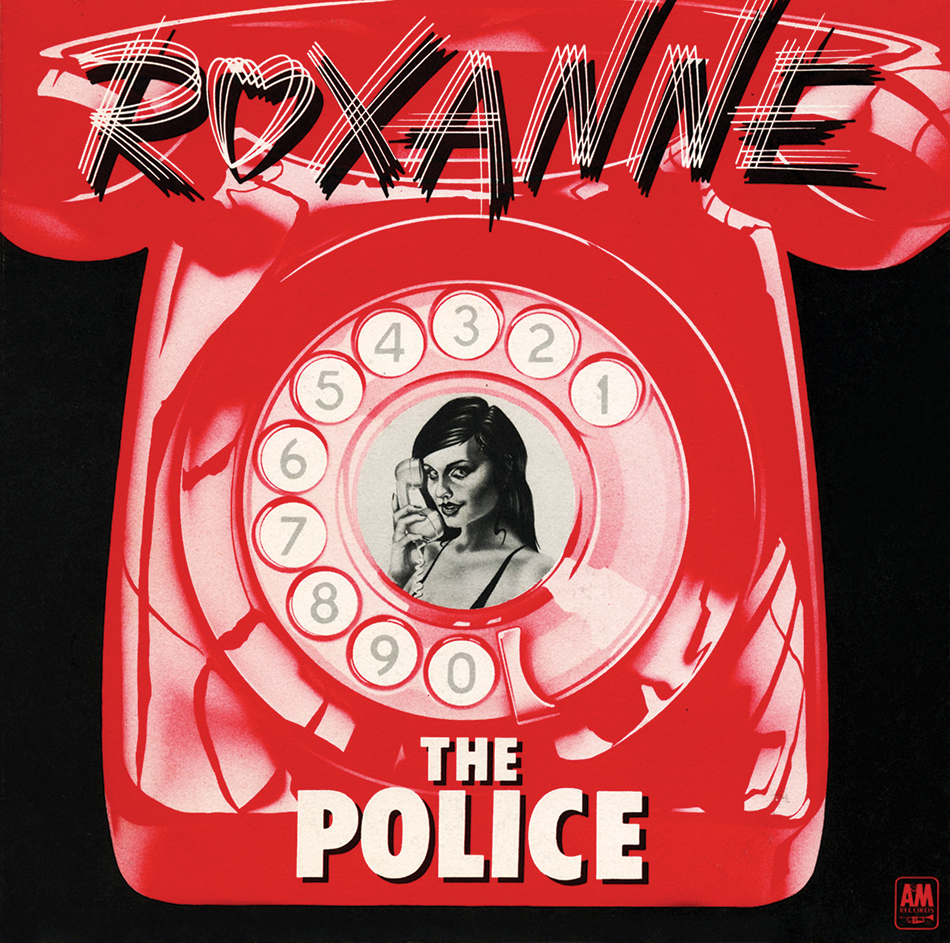 So what's next?
I have a feature film script set in Egypt that's been on the shelf for several years that I'd love to get back to. It's a terrific story, based around true events, and if you've ever seen the hordes in The Valley of the Kings and the Cairo Museum every single day of the year – well, there's your audience.
I'd also like to do a book about my experiences in the music business that could feature a lot of as yet unseen imagery, concept sketches and alternative versions of well-known covers, It would be part-autobiography/memoir, part design and photography book, lots of anecdotal stuff and my thoughts on art and design along the way.
I shot a still photograph last year which I would like to re-shoot as a stop-frame movie as it's really a 'light, weather and location event' that happens at a particular time of day, on a particular date, in a particular place every year. I would need a wet suit, a waterproof tripod, some assistants and a lot of luck on my side.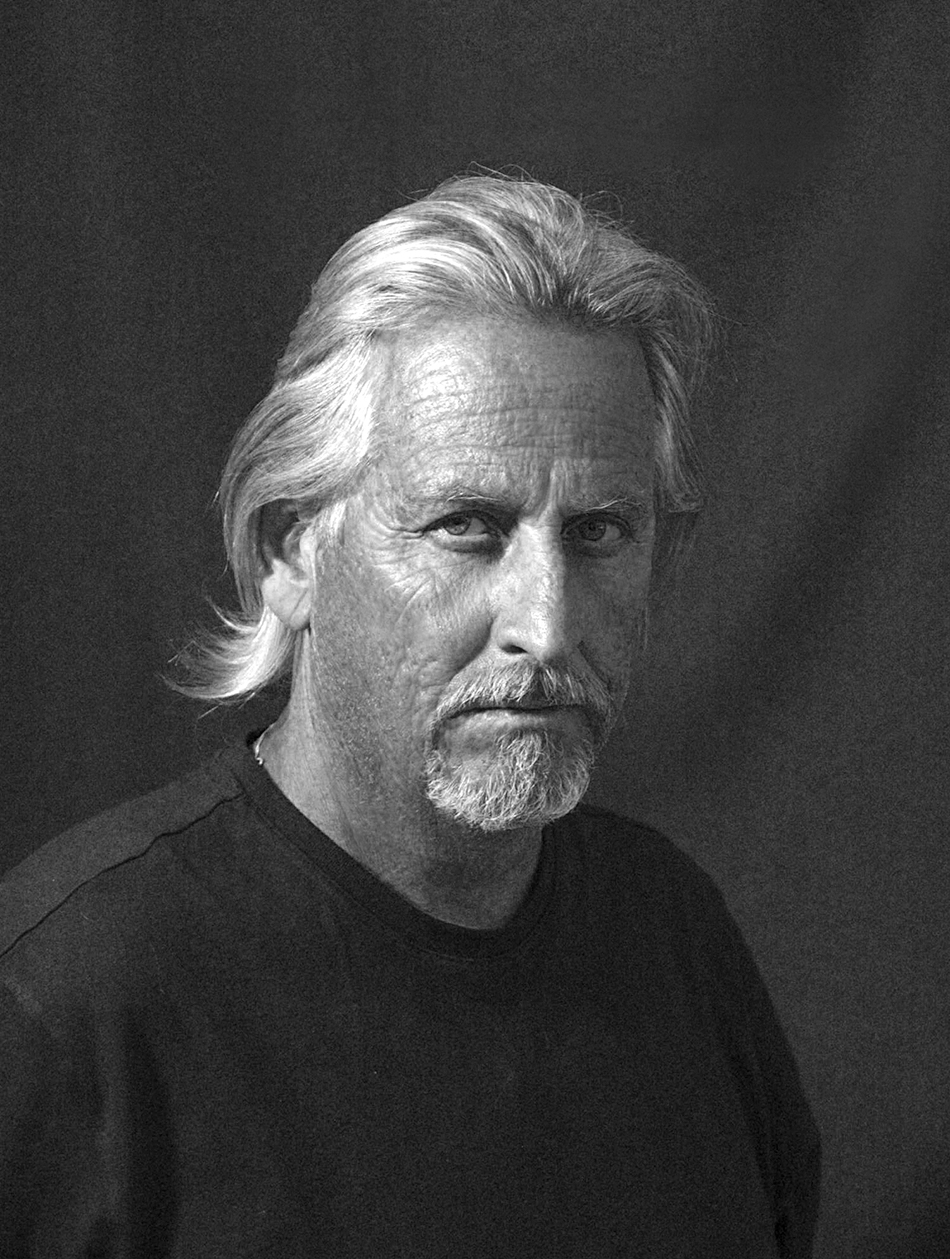 What is the problem with the world today?
In one word: GREED.
info@mikerossphotographic.com
00 356 7939 4066