In the Pursuit of Unity
An exploration into the creative vision of artist Ricky Lee Gordon, from Johannesburg to L.A.
Words: Rossella Frigerio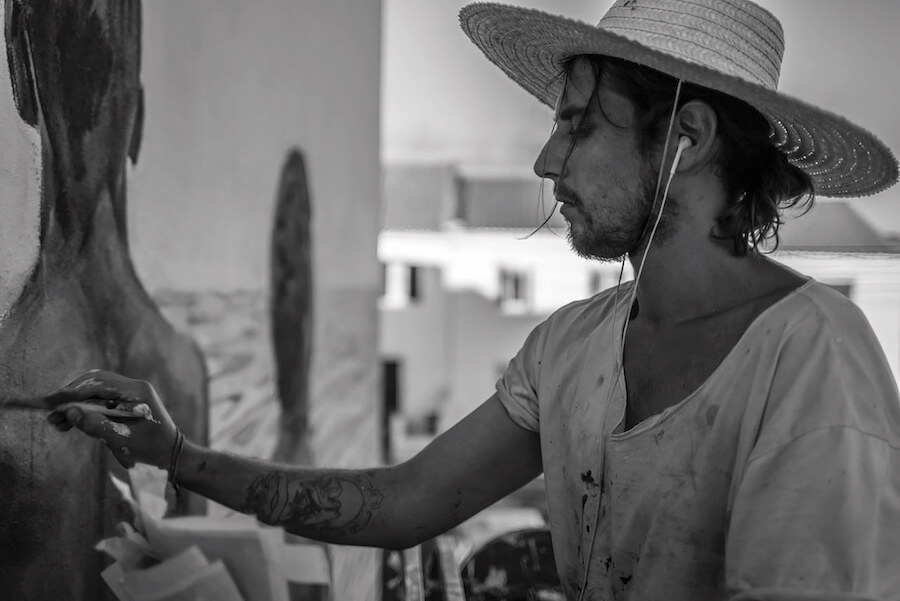 "Our gentle hearts feel much and know little." Delicately painted words that reverberate with a strength in message, they are set high above on the walls of Burleigh House in Cape Town's East City Precinct. Words that form part of a 9-storey-high mural portraying half the face of a young black boy cradling a lifeless dove in his palms. A large-scale artwork in tones of grey, black and white, it encapsulates the hallmarks of Ricky Lee Gordon's creative vision centered upon non-duality and our inextricable connection to nature. Beyond pure aesthetics, Gordon strives to address crucial aspects of our human existence – this particular mural, for example, speaks not only to all students who are denied education, but also to those who are in power and who ignore that ultimately, we are all connected. We are all one.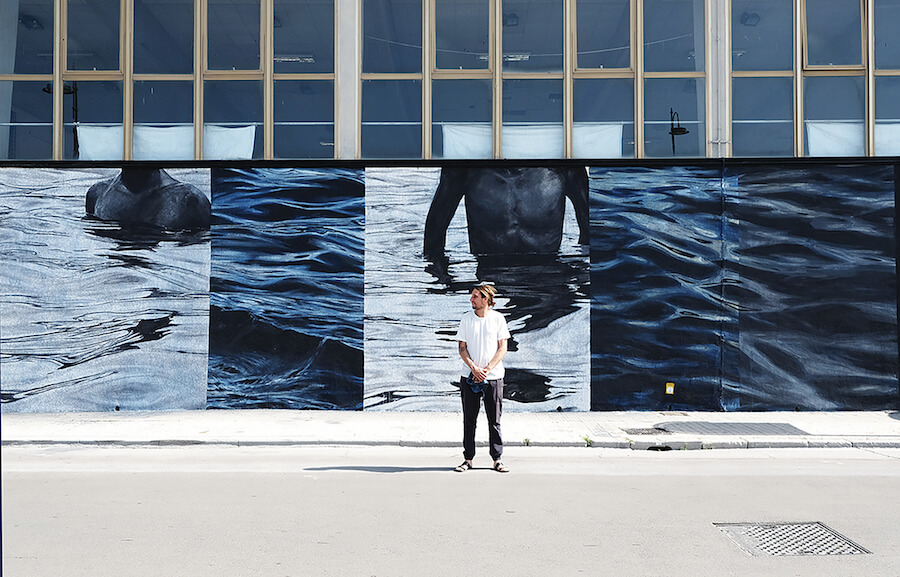 Born in Johannesburg, Gordon took his first creative steps almost two decades ago creating graffiti across areas of poorer communities, which unveiled stark contrasts to his upbringing in privileged gated suburbs dominated by white South Africans. These early experiences prompted Gordon to seek to use his artistic energies in socially positive ways, with the aim of trying to affect communities for the better.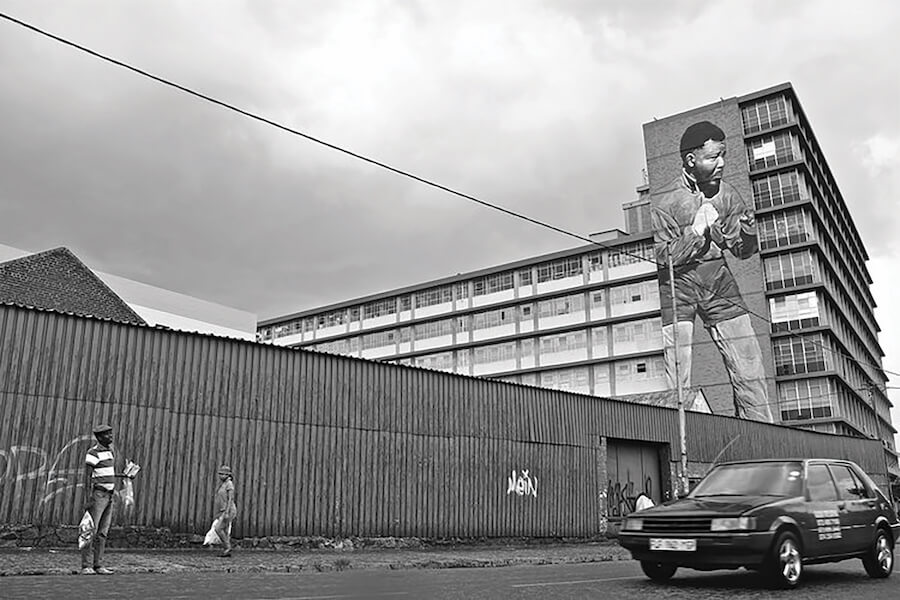 Since then, Gordon's creativity has expanded and unfolded into a incredible journey across almost all continents of the planet, re-affirming his belief in unity inspired by his experiences in meditation and Buddhist dharma – the law of nature.
His public works grace spaces from Berlin to Bali and New York to Penang, perennially looking to connect with the people and environments his artwork emerges into. For Gordon, each is an opportunity to spur thought, reflectiveness, and possibly even constructive change.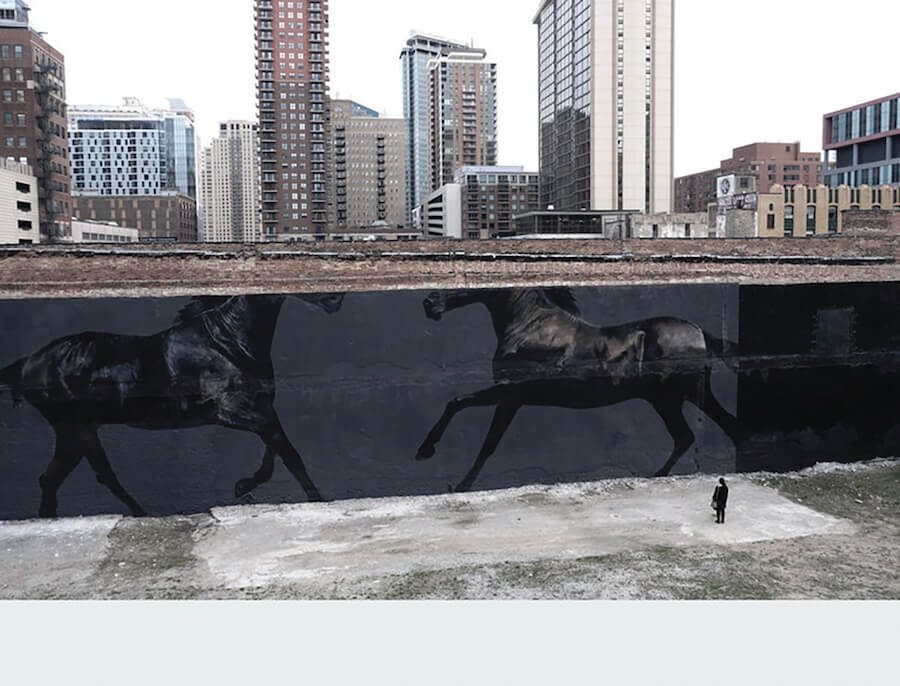 From his early days as a graffiti artist, Gordon has moved away from painting with spray-cans to developing a distinct style that weaves together elements of classical, minimalist and collage painting visuals. Having painted under the pseudonym Freddy Sam – a combination of his two grandfathers' names – Gordon reverted to painting under his real name in 2016. More recently, Gordon has shifted his focus into his studio work, which absorbs his attention at a meditative pace that is unlike the dynamics of canvassing large-scale murals, and in reflection of this considered change, he has established a studio in a tranquil corner of southern Sri Lanka.
His layered works capture vibrations of depth and harmony, fusing spirituality and creativity into an expression of his unique way of being. Today, Gordon lives between Los Angeles, Sri Lanka and Cape Town, continuing his pursuit of a way of life that is at once mindful, creative and in symbiosis with nature's rhythms.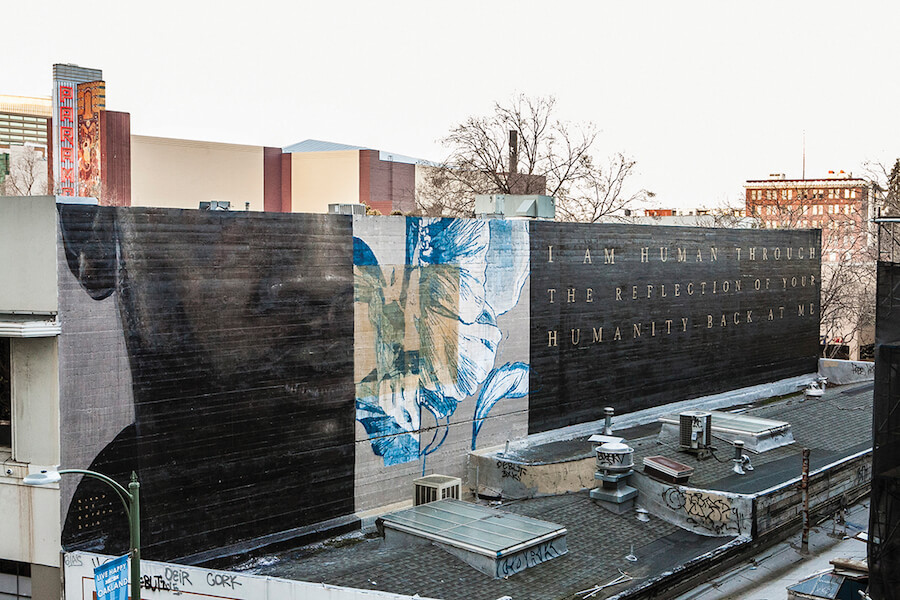 "I believe colour creates energy, energy creates inspiration and inspiration creates change. But, more than anything, my intentions and passion make the difference – showing someone that you believe in turn makes them believe."