Isto e Brazil
The land of parrots and drum beats
by Joanna Delia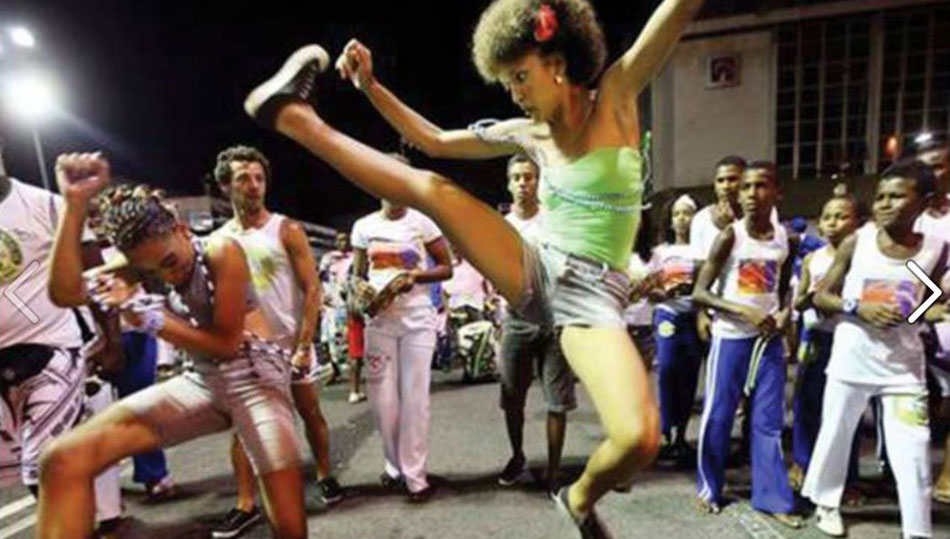 Picture this! Lush, green-covered sugar loaf hills meeting long stretches of golden sands and turquoise oceans dotted with islands.
A menagerie of colonial, minimalist and brutalist architecture on broad boulevards lined with tall trees around which blooming orchids are entwined. Beautiful smiling caramel-skinned people and samba rhythms everywhere. Passionate contemporary culture obviously portrayed in public sculpture and installations, street theatre performances and rampant conversion of urban spaces into indoor and outdoor pop-galleries… This is Rio, the city of the Kariokas, the urban heaven where rain forest meets the Atlantic.
If you are fortunate enough to land at the local airport, you get the impression of landing on the beach. What more of an entrance can a city make than to immediately expose its visitor to its bikini-clad inhabitants playing beach volleyball or any other game of choice?
When the colonisers approached Rio, they must have been dumbstruck. Visually it is stunning. You can only imagine how the Portuguese sailors coming from the overcrowded, recently industrialised, post-mediaeval Lisbon must have felt at the sight of this marvellous land of parrots and drum beats.
"The pursuit of Beauty seems intrinsic to the city. It's as if the people of the city are competing with the land."
I have found the topic of colonial destruction in South America a common one but Brazilians, however, appear to be a beautiful blend of indigenous, Portuguese and African, brought to The Americas during the era of the slave trade, and their contemporary culture is a wonderful tapestry woven by this interesting mix of nationalities. Local cuisine is famous for its steak and fish barbecues complimented by one of the largest selection of fruit varieties on the planet. The nightlife in Rio is legendary. Kariokas are not warm people… they are hot! And they have the looks to go with the passion burning inside.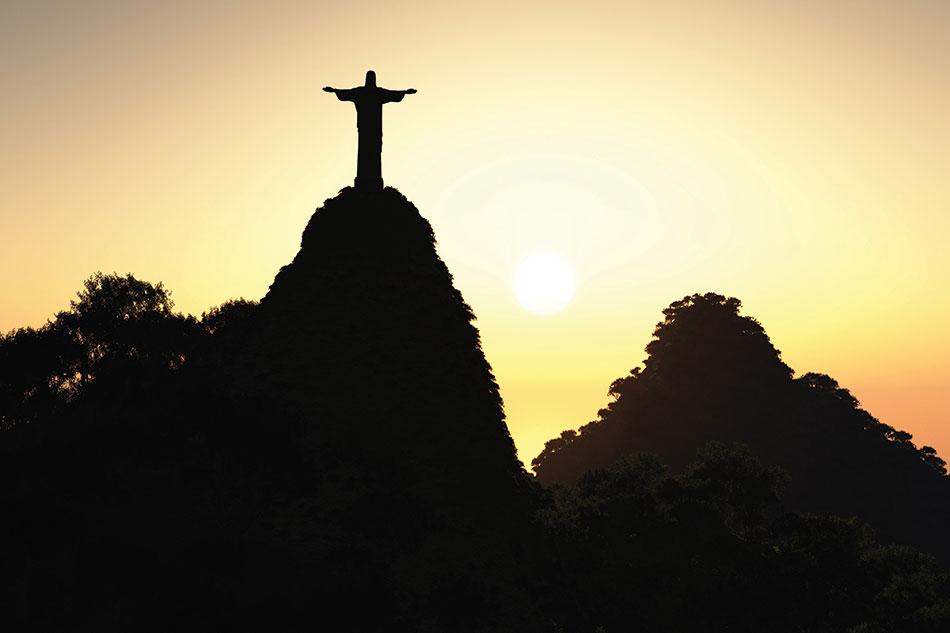 According to www.thebrazilbusiness.com, the number of plastic surgery operations in Brazil increased by 120 per cent between 2009 and 2012. More than 1.5 million such interventions were carried out in the country last year, putting Brazil in first position in the international rankings of the proportion of such surgery performed per inhabitant. Throughout the various social strata of the Brazilian population, this vanity streak is extremely evident. The pursuit of beauty seems intrinsic to the city. It's as if the people of the country are competing with the land – or feel obliged to complement its natural beauty.
All the above, coupled with the impressive climb made by the economy over the last 10 years and the huge (often controversially portrayed) clean up that occurred prior to the World Cup, have turned Brazil into a unique destination which should be at the top of everyone's wish list! Seriously… what are you waiting for?!