Maltese Satire
André speaks to VAMP about his life in theatre and his experience in this original exciting project; REPUBBLIKA IMMAKULATA. Nominee, André Agius, is back on stage after nearly two years directing plays. 
Photos by Andrew Rizzo
How does it feel being back on stage?
Surreal. In my last performance, my sense of enthusiasm wasn't as present as other instances.  So I ventured into other facets of theatre, fully knowing I would rekindle that enthusiasm, should the right opportunity present itself. Dù's new project did just that.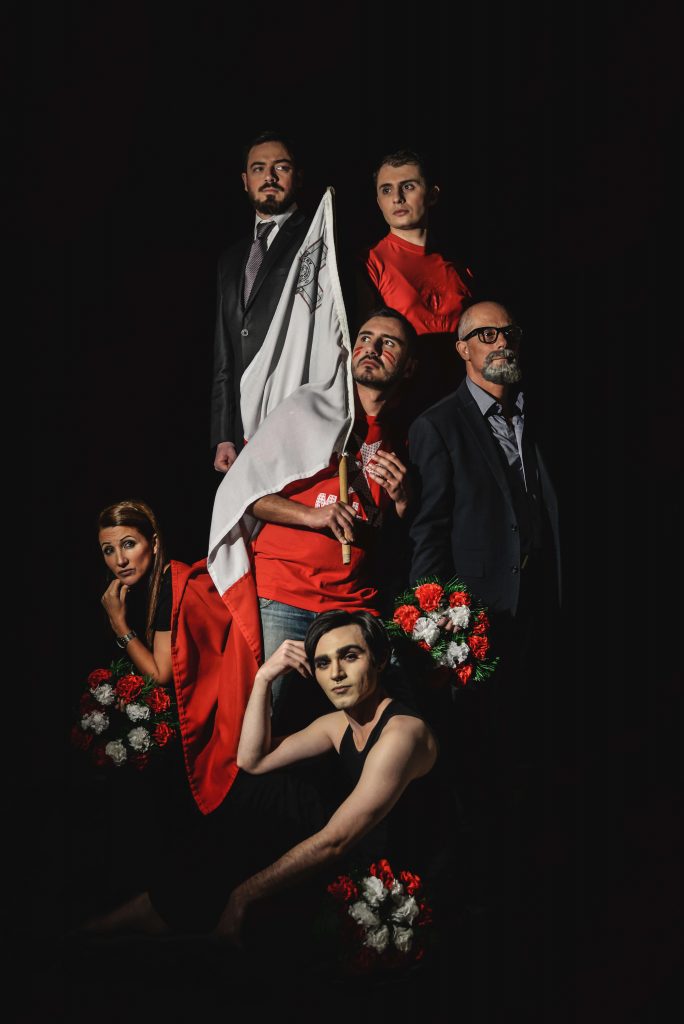 Andrè Agius / Andrè Agius as Anon 
Repubblika Immakulata cast: (top) Mark Mifsud, Andrè Mangion, (middle) Kristjana Casha, Ryan Cutajar, Pierre Stafrace, (bottom) Andrè Agius
How does it feel being directed by Simone whom you've previously directed in Skylight?
I have always been an admirer of her work. I grew up during a time were Dù were performing quite regularly. We've seen each other in different roles – she even was my lecturer at one point – but over the past year we've become frequent collaborators. I feel our mutual trust towards each other's creative ideas makes stepping into the rehearsal room easy. That said, given Simone's further experience, she creatively keeps you on your toes, which is a great position to be in.
Why work with Dù Theatre?
I have always admired Dù for their difference and indifference. Difference in how they confront a medium, a style or a topic. Indifference in following the crowd and the movement, and 'dù-ing' what they do best: telling stories creatively. Stories that strike a balance between entertaining, stimulating, and also challenging. Simone's newly penned script does just that.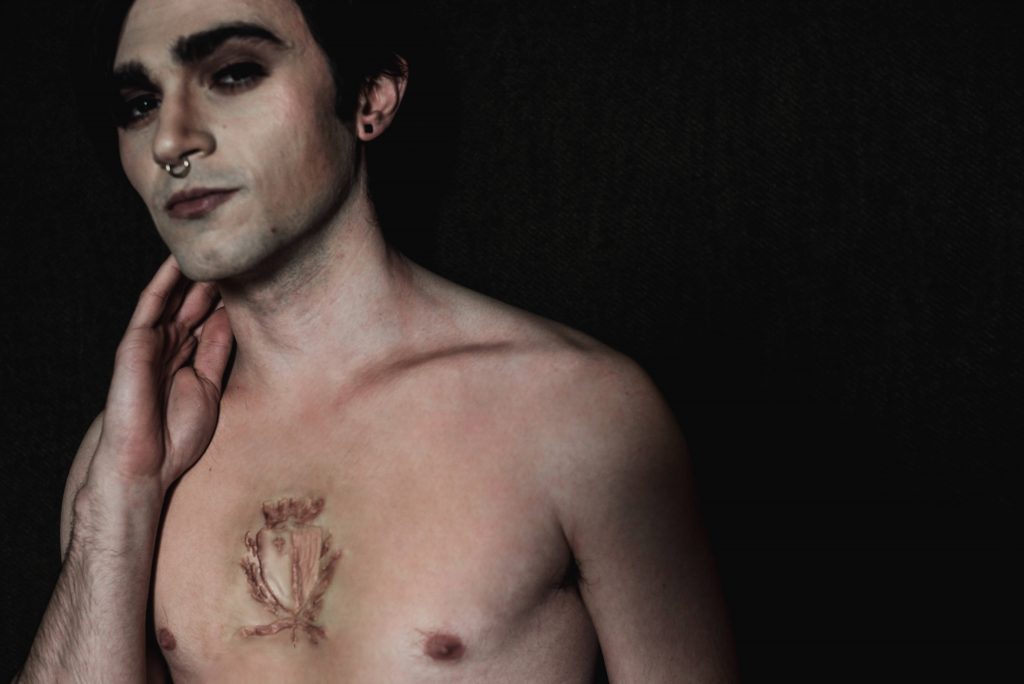 Describe Repubblika Immakulata.
Fast-Paced. Topical. Reflective. Touching. Urgent.
Describe your character 'Anon'.
Anon.
Is there another character in Repubblika Immakulata you would like to play?
I'm pretty fond of 'Anon', so I don't think I'd be willing to part with him so easily. The character also allows me to step into the shoes of other characters within the course of the play, which challenges me as an actor. So I do get to play other characters – but you'd have to come watch it to see how.
Why is this play important for Maltese theatre?
This play holds up a mirror to the audience and challenges it to observe, understand what it wants to understand, and eventually take away with it whatever it wants (or is ready) to take away.
Why should people watch Repubblika Immakulata?
It's topical and hits home. It questions who we are as Maltese people and what it means. It examines what makes Maltese society tick and provides social commentary along the way. This is a gem of a play and its beauty lies within its subtleties, the unwritten lines between the lines. There's also a great creative line up and finally it's Dù's return, and who would want to miss that?
Repubblika Immakulata, a Dù and Spazju Kreattiv co-production, is an original satirical comedy revolving round a general election, a wedding and a local feast happening on the same day, within the same family. You can watch it at Spazju Kreattiv, Valletta on 29
For more information and tickets visit: https://www.kreattivita.org/en/event/repubblika-immakulata/, https://www.facebook.com/dutheatremalta/