micronation '11
After the success of the first Malta design week in 2011 at the old university, it is back, as a bi-annual event.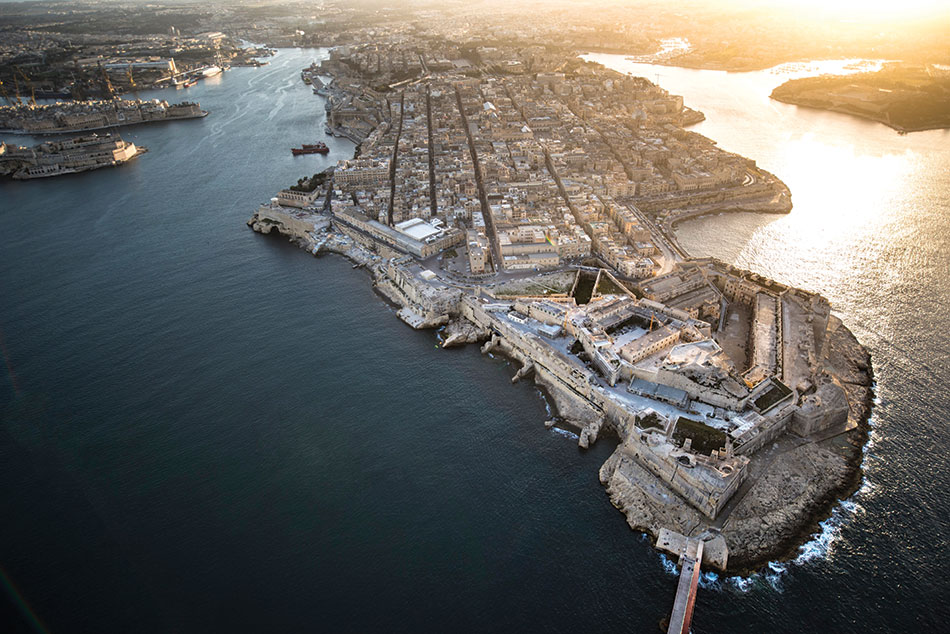 The second edition is taking place in the epic location of fort St elmo. And it is claiming itself a micronation.
Malta design week has grown, and will be offering over 40 exhibitions, lectures and discussions (design dialogues), workshops, satellite events and a design shop, bringing together maltese and international designers, companies, and institutions to work together and innovate, and create and share their respect for good design.
Malta design week will be open to the public from 10 am to 10 pm from 17 to 24 may. For more up-to-date information, log on to the website.
www.maltadesignweek.com
Malta design week 2014 (mdw14) is organised by foundation 808 and is supported by the malta arts fund and v.18, And in partnership with dex, saw, allied group,
and jpa.
Design dialogues >> besides the large number of exhibits this year, there are lectures, talks and conversations. Design dialogues is presented by illustrious local and international guests. They will provide a platform for everyone to discuss and debate the role of design in Malta, and its position in the region and beyond. All the talks are free of charge, with registration. Here is the line-up:

• PechaKucha Night Valletta presents a special edition for Malta Design Week. PechaKucha Night is a 'slide night' where the format guarantees short snappy presentations, on any topic. Devised in 2003 by Astrid Klein and Mark Dytham of Klein Dytham architecture and first held in Tokyo in their club, SuperDeluxe, PechaKucha.
• Sophie O'Brien is Senior Exhibition Curator at the Serpentine Galleries.
• Hello World: Where design meets life Alice Rawsthorn, critic, commentator & author.
• Gordon Guillaumier educated in Malta, Switzerland, England and Italy, graduated in industrial design from the IED, Milan (1988-91) and holds a Masters degree in Industrial Design from the Domus Academy, Milan (1992).
• Charles Rice, educated in Australia and the UK, is currently Professor of Architectural History and Theory, and Head of the School of Art and Design History at Kingston University London.
• Matali Crasset started out in the 1990s as an apprentice to Denis Santachiara in Italy and Philippe Starck in France.
• Charles Knevitt explores the comparative lives of Andrea Palladio and Le Corbusier.
• Born in Ireland in 1985, Kitty O'Grady has spent the greater part of her life in France. In 2012 she graduated from the Architectural Association on an AA scholarship.
• Konrad Xuereb is currently carrying out a doctorate in smart buildings at University College London.
• Irène Djao-Rakitine, Head of the London office of Vogt Landscape, discusses their work and how the specificities of a site, at both a local and global scale, are revealed to create a unique and durable environment.
For more information log on the website maltadesignweek.com/design-dialogues
…"Chairs provide us with information on
social connections, and the age in which they were created"…
Vitra miniatures exhibition > no piece of furniture has attracted the attention of designers, architects and artists alike as has the chair. The chair is closely related To the shape of the human body, it is the depiction of our body and has arms, legs, feet and a back. The chair has assumed a key role in the history of design – as an experimental object, as the motor driving new developments forwards and as an icon. It has long since advanced from being an everyday utilitarian object to attain the status of an artistic event.
In the exhibition are a 100 miniatures of classical seats conveying the significance of design and the role it plays in the industrial production process. These classical chairs, exact 1:6 replicas of the originals, are presented on plinths in an elegant installation. The exhibition is accompanied by 40 wall-mounted panels comprising of photographs, original drawings and time-lines. An integral component of the exhibition is a booklet which guides the observer through the world of chairs and provides detailed descriptions of each exhibit.
The chair miniatures produced by the Vitra Design Museum have earned a deserved reputation as high-quality, true-to-scale collectors' items. The Miniatures Collection, comprises of more than 80 models; by contrast, 100 prototypes of classical seats dating from between approx. 1800 and 1990 have been developed for the exhibition.
The history of furniture design from 1800 to 1990 is presented in nine groups. Each group is described in an introductory text. A timeline provides background information on social, political, economic and artistic developments during each epoch. A colour-coding system ensures easy orientation in the exhibition.
In this exhibition, the viewer's attention is directed towards the perfectly crafted true to scale character of the miniatures. It is visually easy to grasp a chair as a miniature, its proportions stand out even more distinctly than in the original object. The concentrated, clearly-defined world of the miniatures helps viewers find their bearings in the manifold styles of contemporary design.
The chairs are considered not as isolated phenomena but are placed firmly in their cultural and historical context. Reproduced documents from the archive of the Vitra Design Museum illustrate the path of development of the seats from the first draft via production to their actual use.
Chairs provide us with information on social connections, and the age in which they were created as well as on those manners of sitting which are considered exemplary.
www.vitra.com