Nando Argüelles Art Projects
VAMP meets with Nando Argüelles, an exceptional art curator creating site-specific habitats through the communion of space and works of art.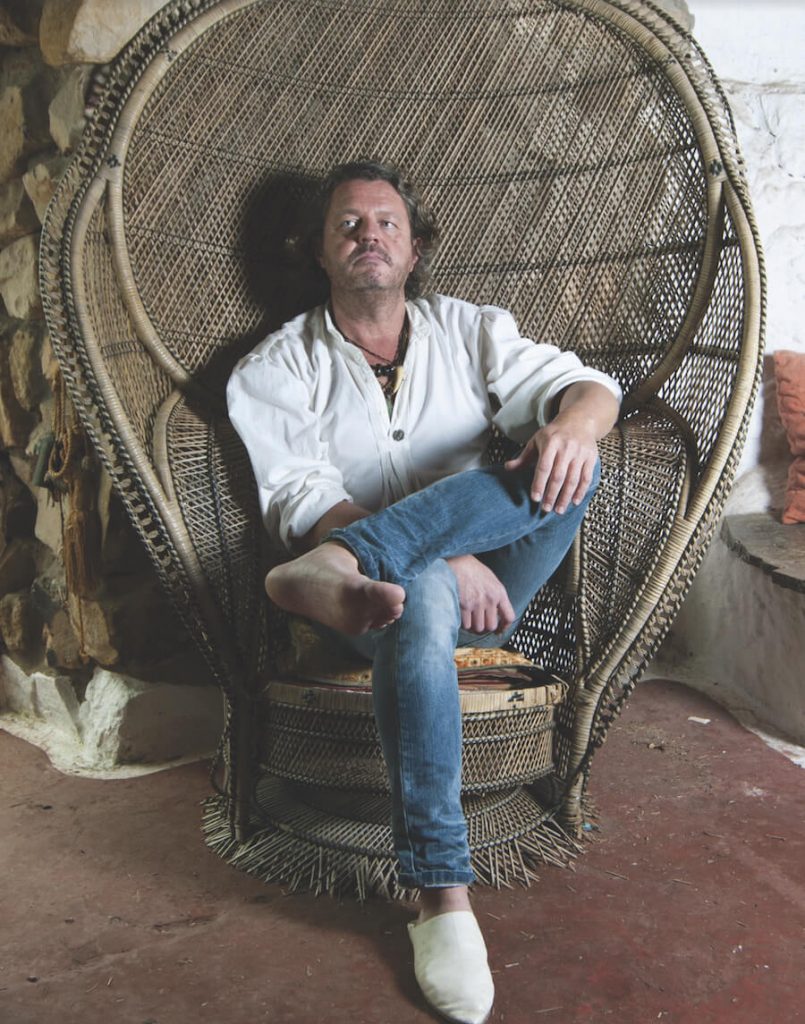 Nando Argüelles is the result of a life, as he describes, "dedicated to the hedonistic pleasure of much of what surrounds me and what I surround myself, either physically or virtually, of course under my concept of 'beauty'."
From a young age, he drew and painted and created with "huge imagination and my hands." He was educated in private schools until he joined the art school IADE in Madrid, from which he explains he did not finish. Nando continued to take painting classes at the Peña Academy, where many of the current recognised artists took drawing classes. This was during La Movida Madrileña, a countercultural movement that started in Madrid, characterized by freedom of expression, transgression of taboos imposed, use of recreational drugs, the emergence of dialects and a new spirit of freedom on the streets.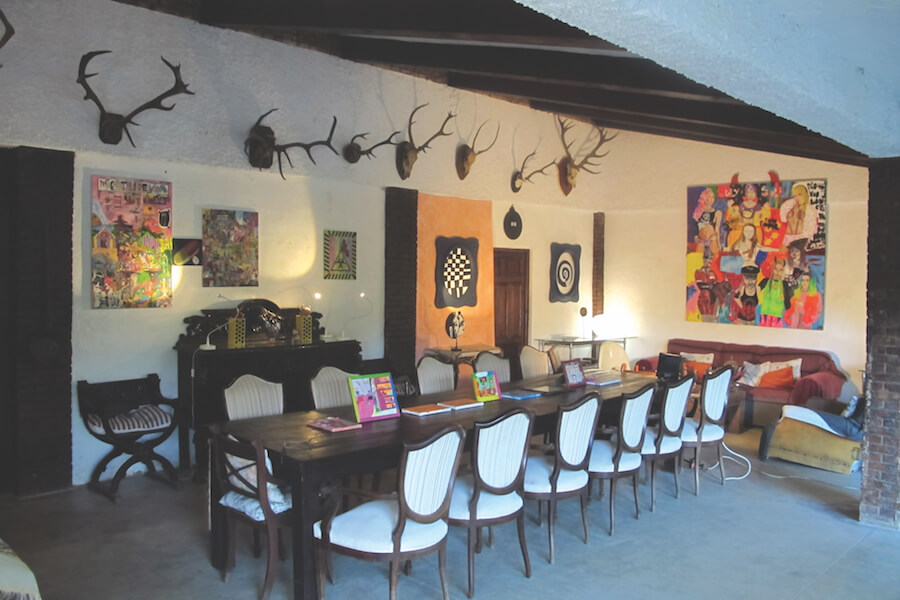 Nando would spend a lot of time visiting galleries, exhibitions and museums including the Prado Museum, especially El Bosco's collection and all the social events and parties that would be held. This vibrant artist lifestyle allowed Nando to meet Andy Warhol in person at the opening of an exhibition where gallery owner Fernando Vijande curated him in 1981. Nando explained that Warhol was in between interviews with two of the leading publication of the time – La Luna de Madrid and Madriz Me Mata. He reminisces, "it was very exciting for me to have been there and to have greeted him, it was a great experience to be close to such an important character of the art world."

After 10 years dedicated to a very different activity, the once artist considered doing "what I liked" but was not looking forward to dedicating himself to painting. "I consider myself a good search engine of trends, or currents, from music to the artists I select." With all this and with encouragement from his environment, Nando decided to open an art gallery, in Sotogrande, Cádiz, from which he has projected very different artists, from very different backgrounds and feelings. He explains these projects and exhibitions "are somewhat special for this wonderful corner of the world; a cradle of wonderful artists in an enclave, with as many disparate influences and artistic as is the entry or exit of the Mediterranean Sea…"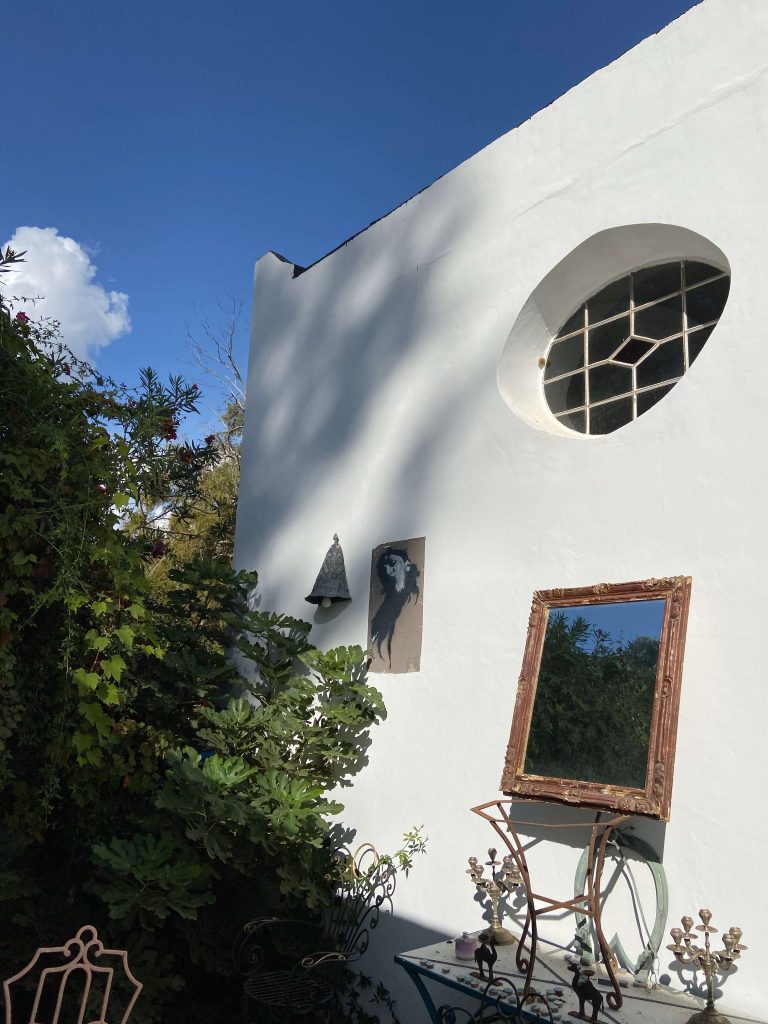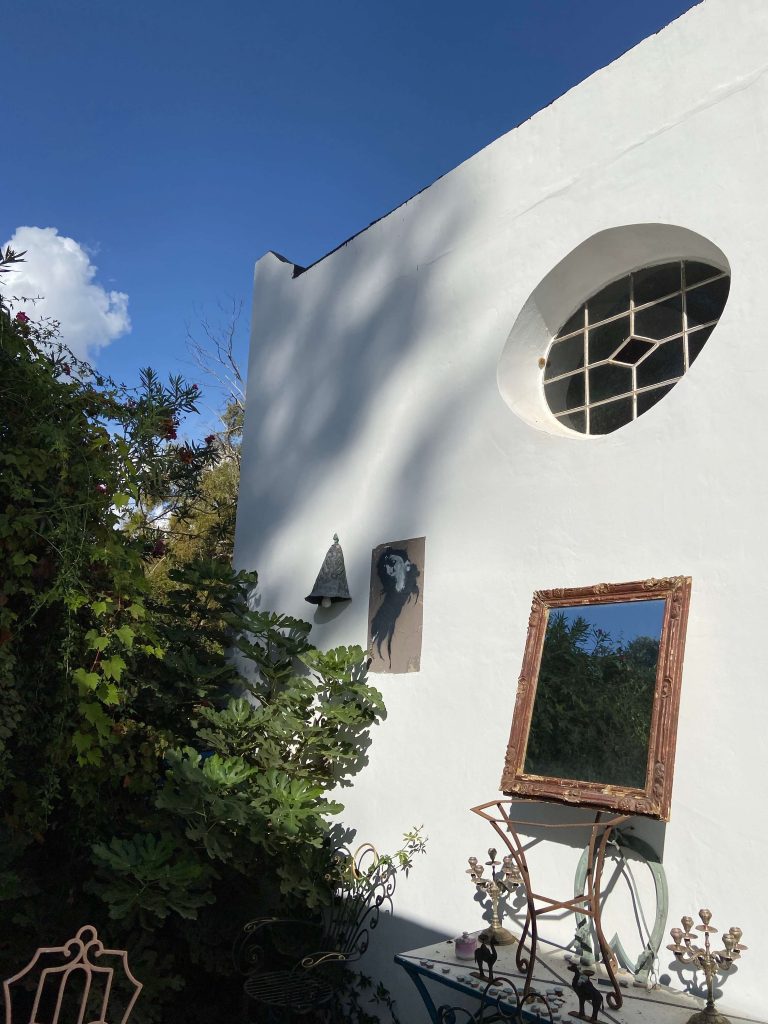 Nando dedicated himself to several different projects, "of course continuing to create in a personal way or in collaborations with friends and businesses." He returned to Finca Casa El Coleta, his family home where he spent his childhood. "Consisting of various constructions, the main one is where I currently have the gallery headquarters from which I move to different spaces and locations to curate or collaborate with other galleries. The second is a school destines for my home, and the third is a chill out, 'boîte' to listen to music etc…".
Finca Casa El Coleta is a place where Nando "summons different artists and as an artistic residence they work and live. As a co-existence we organise the exhibition 'site specific' there, with the possibility of presenting them in other spaces – as in the case of David Paul Kay." David, a NY-based visual artist who was recently featured on VAMP, participated in Nando's art residency earlier this year. Nando tells us that he met David Paul Kay on Instagram, "I know and contact many artists through social networks; they are a great springboard to get to know us, undoubtedly … I proposed to invite him and work some works – site specific – here and it seemed like a very good idea. I have some very good artists with a new gallery in Marbella, which they offered me when I wanted to present a project, and I thought it was time to match it with ArtMarbella."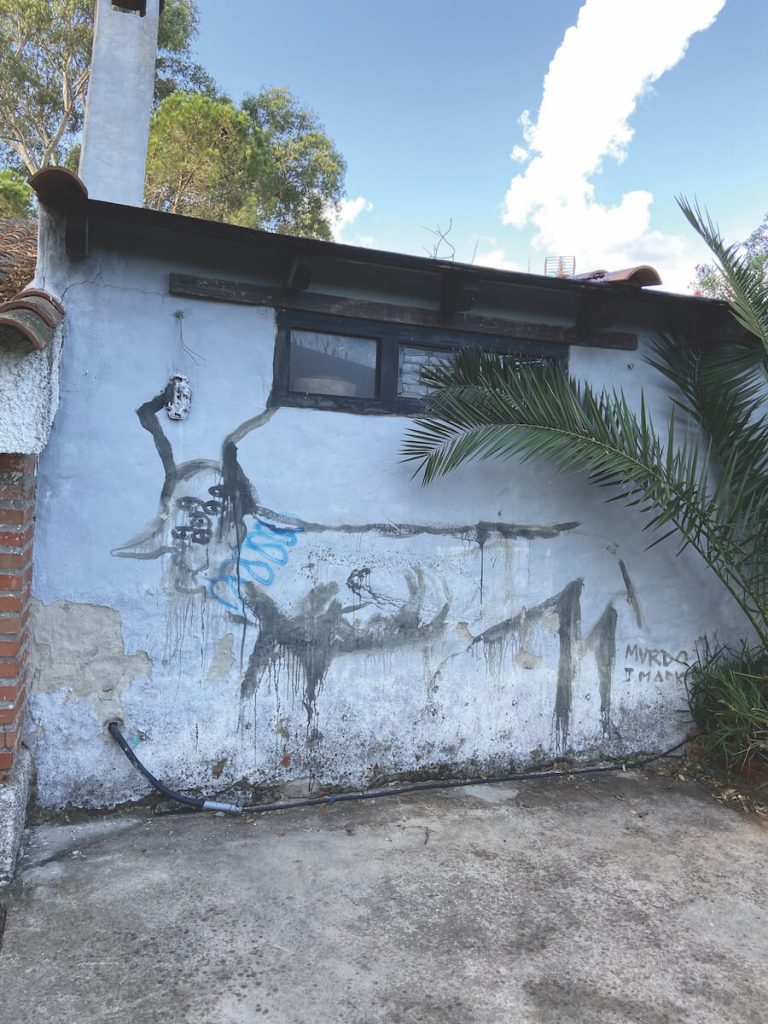 Nando Argüelles creates exhibitions and projects almost ad hoc to the space and content of the space, "creating a communion with the established and the works of the guest artist. What is important for me is the connection with the person who creates, for which I create a coexistence of time to shape that project as an artistic residence specific…" He creates a "normally collective and representative project of my artists in spaces that are unique and somewhat different". In various curator projects and exhibitions in different cities and spaces, such as museums, official exhibition halls, private houses etc, Nando crafts his own habitat, which is becoming a trademark of Nando Argüelles Art Projects.
"I just have to seduce space and there I go! I create the project afterwards according to the space or my mood that the selected works produce for me; maybe I have a part of the Renaissance … because I am passionate about any artistic representation that touches me, no matter the discipline in question… I think this is a way of life, of oxygen, of pleasure, immaterial."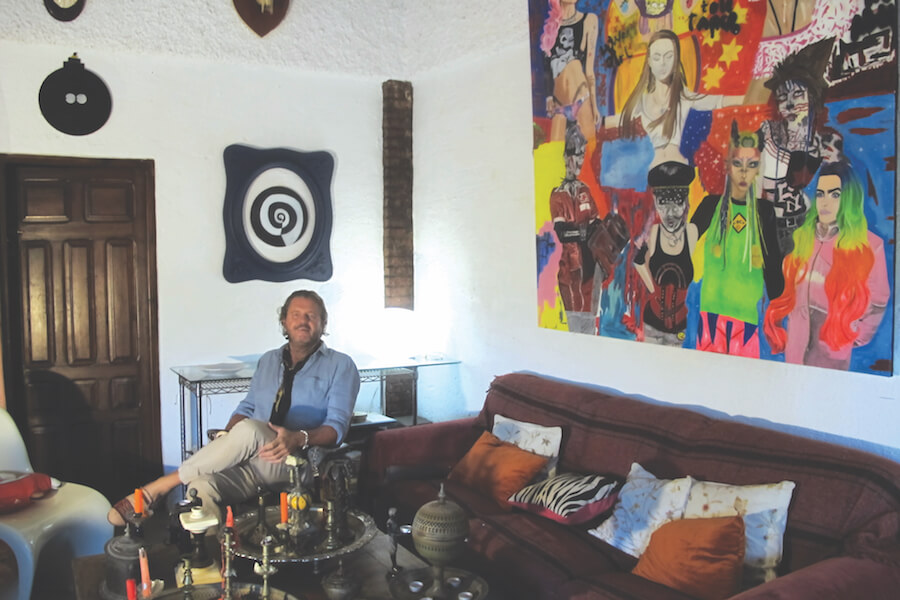 Curious to know how Nando goes about choosing artists to work with, he honestly explained, "Forgive my insolence for declaring that 'I am a good artist selectionist', but if it is true, I do not have complexes or clippers to address any artist for not having curriculum vitae… I propose and from there, if we are both interested, then we begin to study the possibilities of expo, project, promotion, etc …"
Nando continues to explain, "as in the case of the next expo, 'Indócil', with a very young edge with hardly any CV that I met in a street stall with her works – from there we have given way to produce for the expo, it is really exciting…" The exceptional curator describes his selection as "eclectic", explaining that when asked 'What is your gallery line regarding the artists you select?' His response is always, "I may not have a line! I have a curve!" He laughs it off.

Argüelles is preparing to present a project with Spanish artists in NYC next Spring in collaboration with David Paul Kay. Nando explains that they "have established a very good friendship and he has really drawn attention to my way of directing, projecting, selecting and getting involved with the works, artists and spaces. I think with his gratifying help and knowledge we can organise something exciting in NYC – I am very excited and happy with this project."