Nena Kay  
Meet Fashionista, Model and Lifestyle influencer Nena Kay. 
The Malta-based Serbian model and fashion blogger with over 140K Instagram followers, is remarkably styling and blending fashion against Malta's unique backdrops. Nena's effortless romantic and refined vintage style is identified by many of her female followers that engage with her on Instagram; seemingly effortlessly done in her well-composed photographs and gorgeous feed.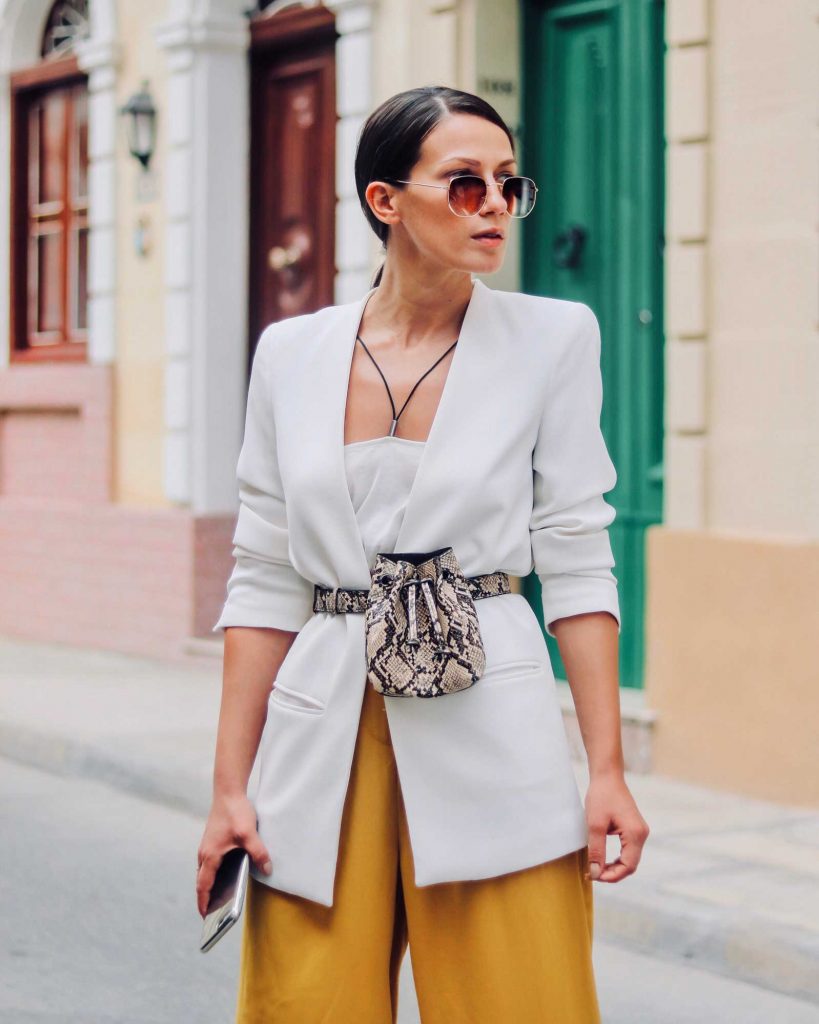 This fashionista's goal is to inspire women and encourage them to pursue their dreams. Like most of us Nena Kay had a 9 – 5 job and after she gained popularity as a model she began to express and play on Instagram which gave her the platform to do what she loves full time. Her street looks are never void of a pair of sunglasses! And her body is always dressed in outfits that perfectly flatter her figure such as high-waist trousers and fitted dresses that accentuate her natural curves. "I admire women who manage to look effortlessly chic, but I also get inspired by women who are brave enough to stand out and show their authenticity."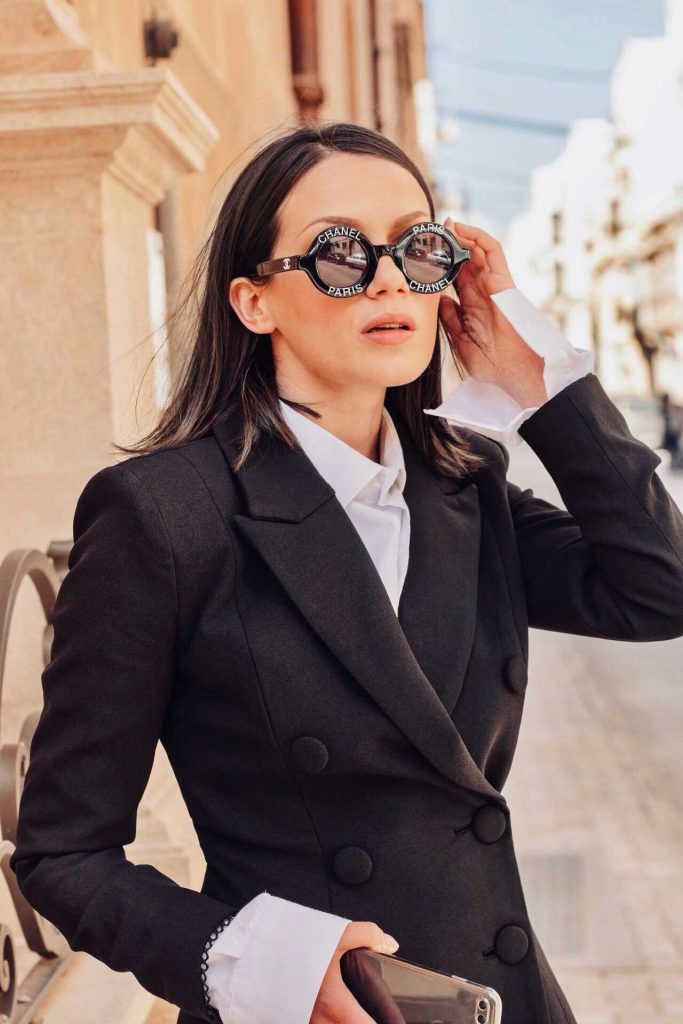 Her immaculate sense of colour combinations plays perfectly in contrast or in complement to the stunning backdrops that Malta has to offer. "Malta is a very inspirational island… over the year, the landscapes go green to brown to blue. A lot of buildings are white stone with colourful doors and balconies, as well as very futuristic, new designs of steel and glass, so the choice of backdrop is enormous." Outfits are carefully selected and the location she wants to shoot in is studied in a way of storytelling so that her audiences want to know more.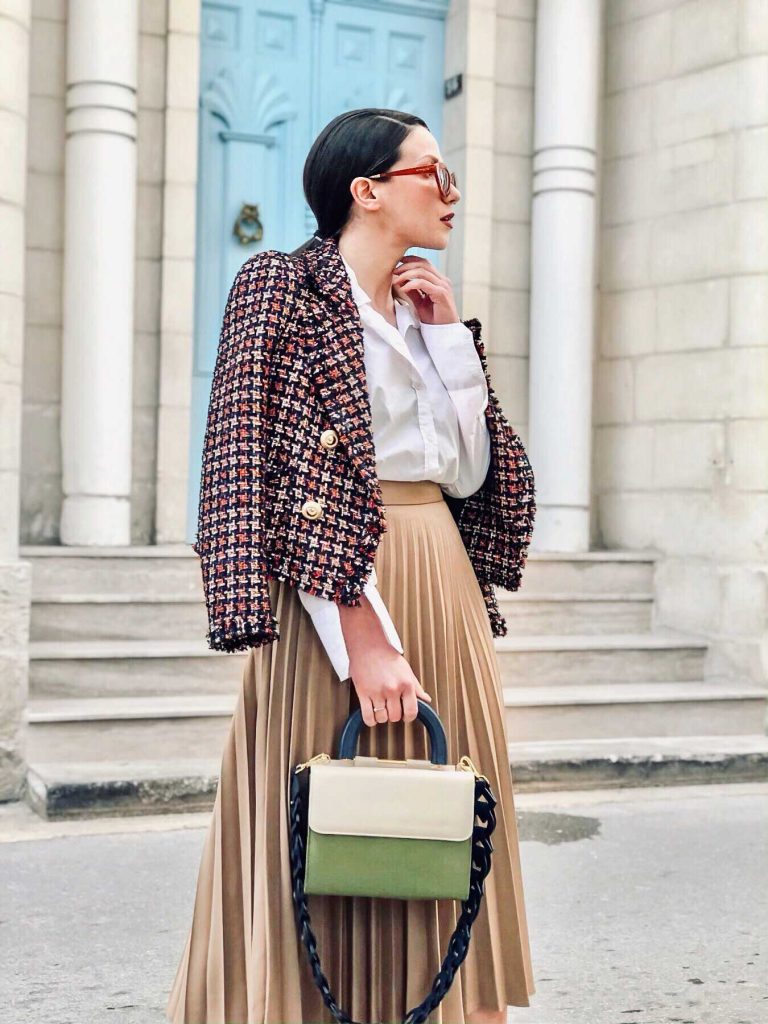 Q&A With Nena Kay
1.    In brief, how was your experience styling this issue's fashion shoot? What did you like most about it?  
I absolutely loved it. It's not an easy job, despite how glamorous it looks. The finished results mean so much more when you can see that everyone is happy with the results and on the shoot. The on-set shooting was probably my most favourite bit: you have to be ready to react, to see every part of the 'picture'. You are really looking for the things that are wrong but in a good way! I loved the energy and excitement on the shoot. It's addictive.  
2.    Was this shoot with VAMP your first experience? If no, which were your favourite shoots and why?  
This was my first shoot behind the lens so to speak. It is a different world one side to the other. I think that – as it was my first as a stylist – this VAMP shoot will always be my favourite.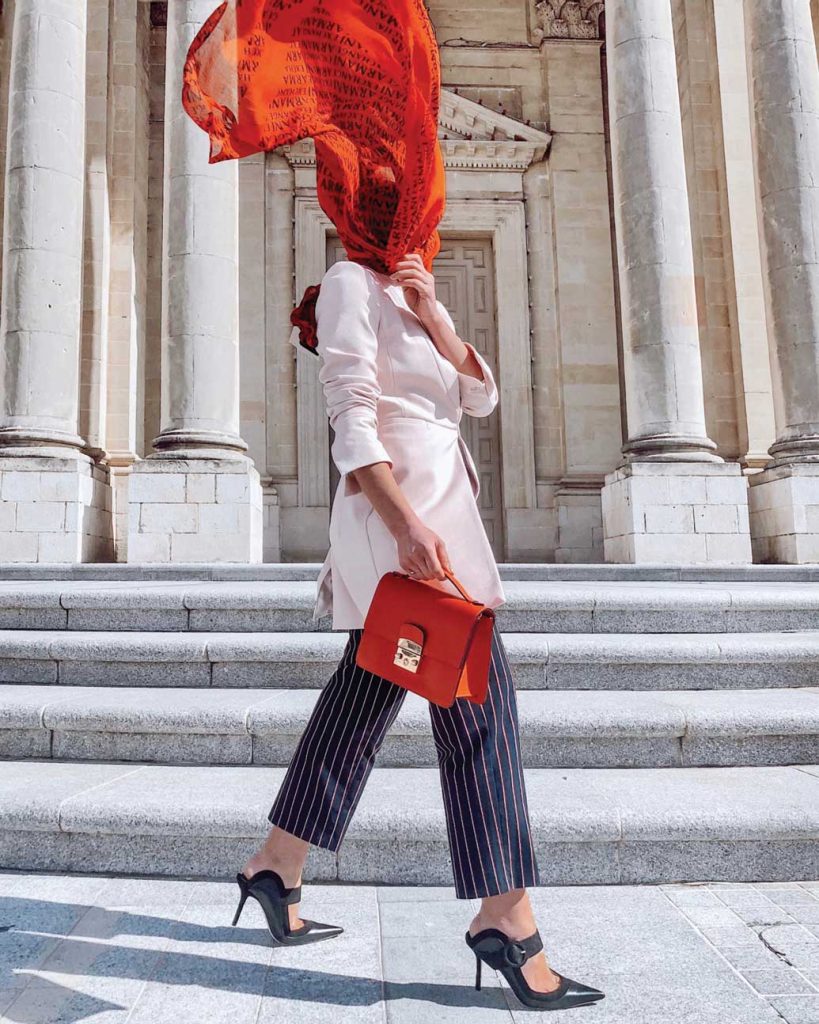 3.    What challenges are faced when styling?  
How to balance what you need/think you need with what you can actually fit in your car! It's also useful to have a personal supply of bits – tights, belts, hairclips and so on. Also needle, thread and safety pins! So perhaps organisation is the biggest challenge. Flexibility is another useful skill. You need to have back up plans and ideas just in case something goes wrong.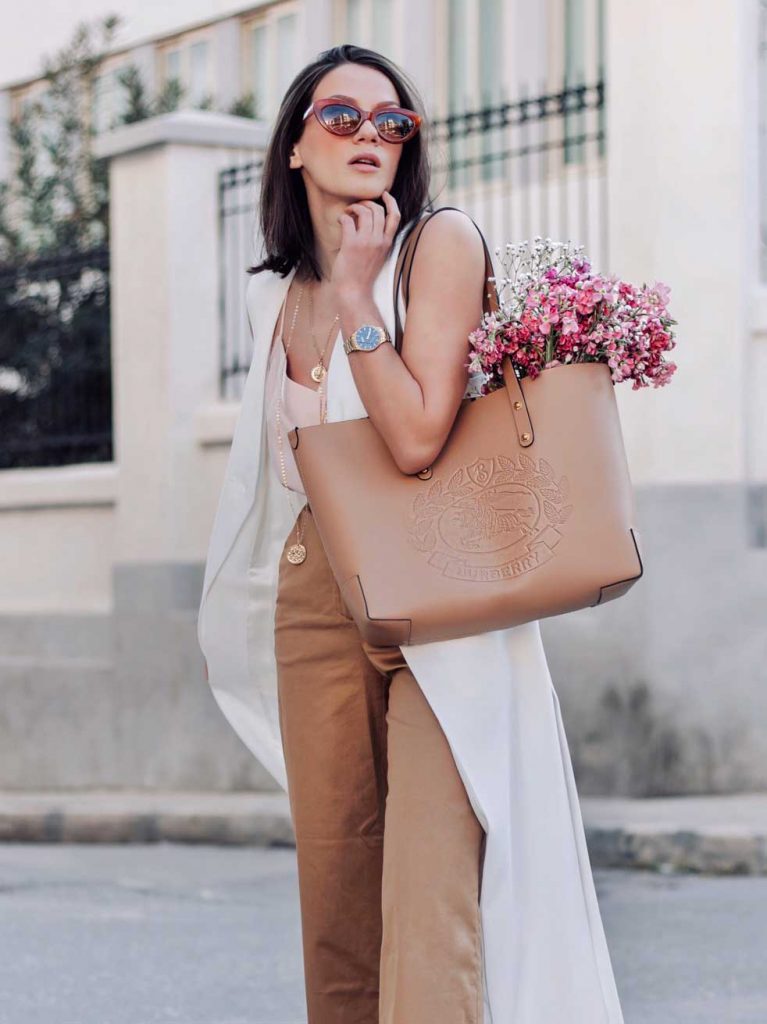 4.    Your role and experience take many shapes and forms in the fashion industry. Do you prefer to be in front of the camera or styling the shoot?  
That's a really interesting question. I would have said being in front of the camera was my 'thing' but now I've been introduced to the styling element, I am definitely hooked. Can I say 50:50? 
5.    What major plans do you have for this year?  
Travel is definitely the main plan: opportunities to cross the world and experience differences in culture, language and landscape should never be missed and I am a big traveller. I'm also looking to minimise waste and unnecessary purchases. I get sent a lot of stuff and I always check the sustainability and social responsibility of the companies. I'm also setting up a way of passing on the goods or selling them to raise money for a good cause. 
6.    What's your take on the Fashion Revolution campaign. 
I am totally behind it and its ethos. Its manifesto states "Fashion stands for solidarity, inclusiveness and democracy, regardless of race, class, gender, age, shape or ability." 
This is what I believe in and why I became an influencer. I grew up during a war and so I know first hand how good and how bad people can be. If by choosing to buy your T shirt or handbag from Company A, who provide workers with rights, career opportunities and living wages, over Company B who do not, then for me it is a no brainer! I hope everyone who reads this will sign up to Fashion Revolution. 
 Photography by Suzana Simijonovic