Soul Guidance
What's it like to be a psychic? Vamp magazine set on a mission to find out. Find all your pressing questions answered here.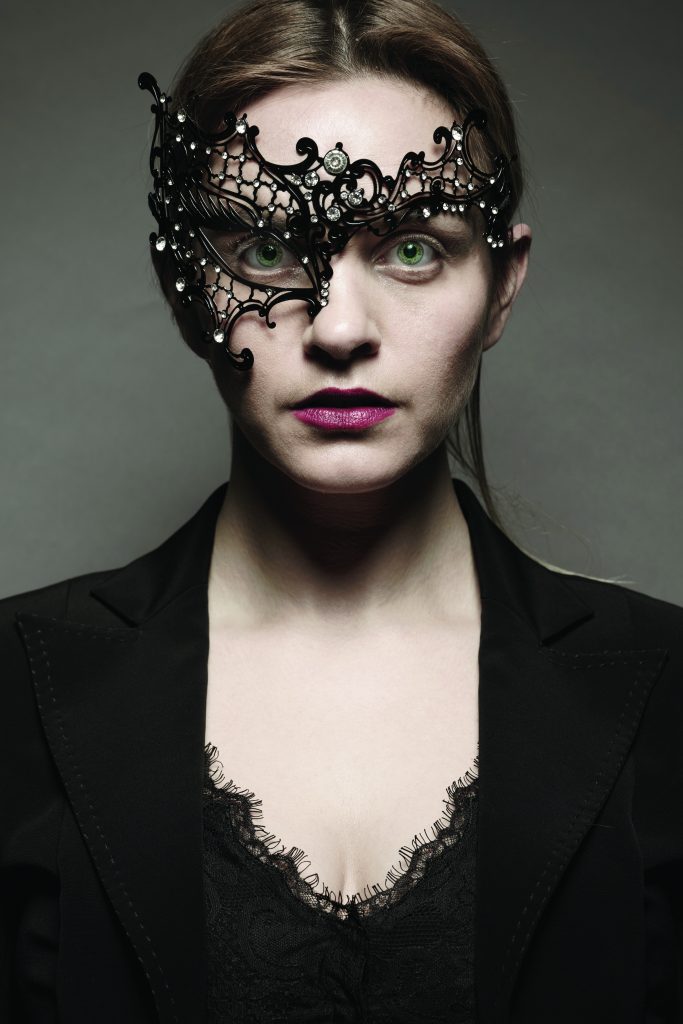 Sam Selby is an International Psychic Medium, Crystal Reiki Master and Designer. She settled on the Maltese islands in 2013 and became a wife and mummy of two boys. Sam has been a psychic medium for over 20 years and works from Tigne Holistic Centre in Sliema and online internationally.
When did you first realise you have psychic gifts? And when did you first know that being a psychic medium was your calling? How did it come about?
My first mediumship (seeing, feeling and hearing a spirit) was at the age of 9 when I found myself gathering flowers for my grandparents that had passed away before I was born. I remember it like it was yesterday, but I only realised I was connecting when I learnt later in life, just exactly what my gifts were.
Regarding psychic ability (the knowledge of the future), this was also woven across my lifetime. Apart from the many 'I knew that would happen' moments, there were clear pivotal moments when I came to understand how gifted I was. I was gifted my deck of Lenormand Cards when I was 15. I had always used them for my own personal guidance and my friends.
I grew up in London, with my parents both working in the medical and engineering industry. At that time, I never thought that they would understand. I kept my spiritual side very secretive; I was not very sure how people would react. It all felt a bit taboo.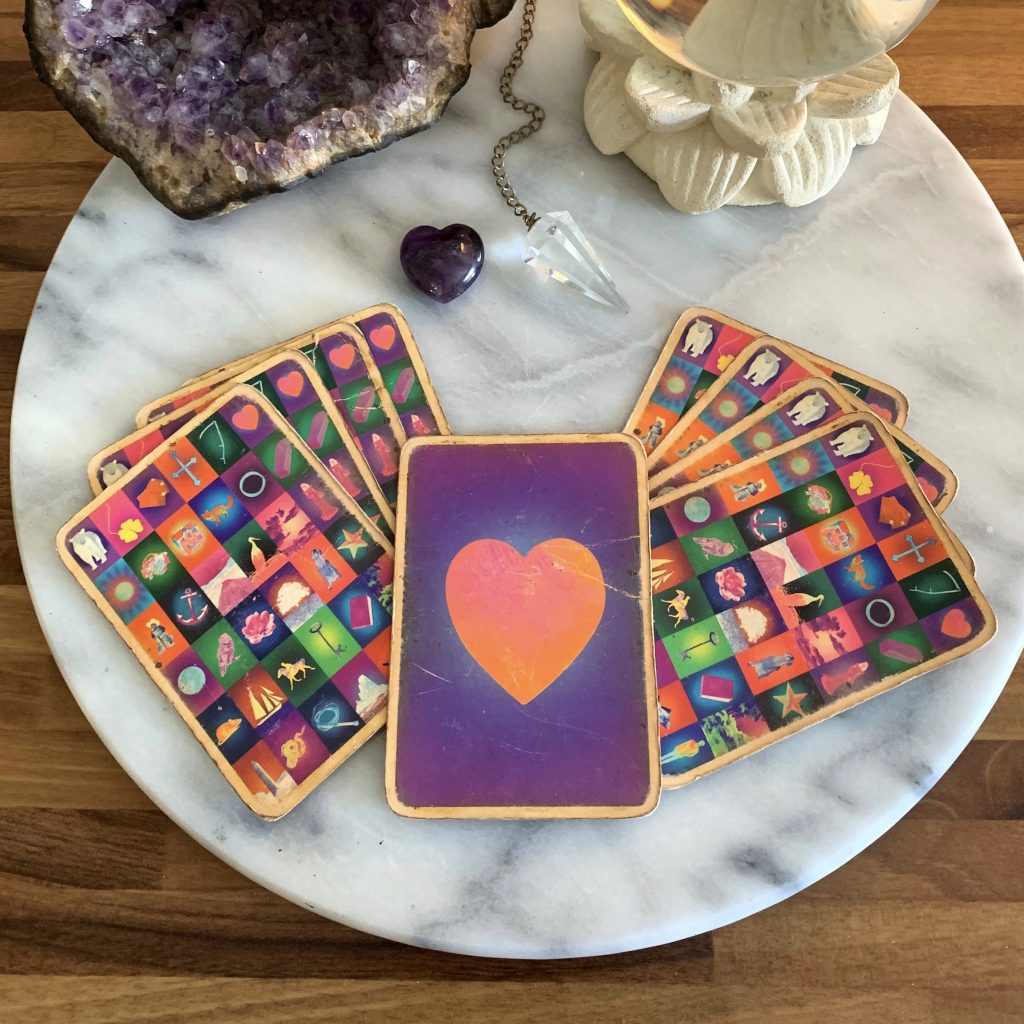 I travelled the world for a few years, taking my cards with me and doing readings for those that requested clarity along my way. The feedback I received from those I read for was heart-warming and helped me to grow my confidence.
I spent time working for El Shaddi charitable trust in Goa. It's a charity providing an orphanage for both orphans and street children, and I looked after 57 children between the age of 2 and 5. I taught art and design in the connected school, And eventually, we opened a small shop where the children could sell their creative works. The proceeds then go back to their care. That was a great project to be involved in. In my spare time, I met very well respected gurus, healers and teachers. It was here that I learnt all about healing, working with crystals, and many different religions and understandings of the spirit world.
Where does your work take you, and who do you work with?
Five years ago joined a Facebook group that provided readings to those in need. I enquired what was needed to take part in their approval's test. Another nudge from my now-husband, Saying what have I got to lose. So I gave it a go. I had 12 hours to provide readings with six photos of total strangers without using my cards. I was overwhelmed, thinking how can I possibly do this without my cards. Then again, what did I have to lose? I had to get over 85% to pass. Those 12 hours changed everything. The pressure was on as I had to rely on purely my intuition and nothing more. The results started coming in we sat on the sofa home.
Our jaws dropped. I got 85% 95% 95% 100% 100% 95%.
This was a pivotal moment. I didn't need my cards. I had my intuition.
I read for several years within the Facebook group; in fact, I went on to admin the entire group with three other healers around the world. We mentored other psychic mediums to take hold of their gifts, guided those in need, and helped many overcome the challenges. Earlier in the year, we reached 100,000 followers, which was an incredibly proud moment.
Shortly after this period, I decided that it was now time to focus on my journey alone. During the lockdowns, I provided online readings to many worldwide to help them through difficult times. My work had exploded onto an international level, and they just weren't enough hours in the day to sustain the group. I had grown out of it.
Here in Malta, I work from Tigne Holistic Centre in Sliema. We have a beautiful space and a fantastic team of holistic practitioners. I have recently been invited to do a tour of the UK and America, which I intend to do once things calm down.
What are your psychic abilities?
Claircognition – simply knowing something to be true.
Clairvoyance – the ability to see things, Both in mind and through symbols. It's what comes to mind.
Clairaudience – the ability to hear, both in mediumship when connecting to a spirit or through intuition when reading someone's future.
Clairsentience- feeling something on a physical level
And finally, mediumship- which is the ability to connect to someone in spirit through the above clairs.
What do you love about your work?
Before I embraced my gifts, I always succeeded In what I was doing and reached the top. However, it didn't give me the sense of achievement that I had hoped. It's only now that I feel a deep love for my work from the vast appreciation that I received through my holistic work. There is nothing more rewarding than helping somebody struggling and seeing them shining bright, having found their happiness again.
What is the most popular type of reading that customers are looking for? What are the most common concerns that interest them?
The most popular kind of psychic reading is always love. People are looking for clarity on overcoming obstacles, knowing when to walk away from something that no longer serves, finding self-love again, and focusing their energy on overcoming barriers within their relationships. And where to focus on finding their soulmate.
I cover many other topics from career to a spiritual path, but love is more than always at the forefront of someone's priorities. After all, we are taught that we must find love and settle for our happiness ever after from such a young age.
I offer mediumships for those that are mourning. Looking for answers to questions they didn't get to ask, Making sure that their loved ones are in spirit or at peace. It's a hugely healing experience for anyone that has gone through grief.
Sadly so many at the moment are having to deal with grief in heart breaking circumstances. At least, I have been able to help those left behind.
I'm also a Crystal Reiki Master. Reiki itself is an ancient Japanese technique used to cleanse and rebalance one's energy. I combine crystal healing, Reiki and sound therapy within each session.
Have you ever refused to read for someone?
I have. I don't read for anyone without their permission. Readings must be for that person and that person inquiring only. I don't read any pregnancy readings, as this can be very destructive In some regions of the world. Readings are also only for those over the age of 18. What's more, if I receive an inquiry from someone I feel has ill intent towards another, I will kindly decline.
What is the most crucial detail in maintaining a relationship of mutual trust with customers?
Providing a safe space that is confidential. My readings are always constructive, providing strategy and guidance on how to overcome any obstacles and where to focus ones energy.
I do not use tarot as I personally find these can be very blunt and harsh at times. Instead, my Lenormand readings are looking into the past (sets the tone), present (current situation), and future (if you continue on this path).
What's the most powerful message you've ever received through your psychic ability?
When I moved to Malta several years back, I met Darko (my husband). We started a relationship, and soon, we were living together. At the time, I was working in the finance industry. I had had a nasty cold and could not drive to pick up my (then) boyfriend friends from the airport. We arranged for a friend to drive my car to pick them up. I was resting but suddenly woke with a very clear image and impulse to message Darko. I wrote 'if you're in the middle backseat of the car, please move to the side and put your seatbelt on. Would you mind telling V to slow down in the rain, as I am worried that the car will skid and there will be a car accident? He read my message, moved to the side seat, put his seatbelt on. Within a matter of seconds, an accident had taken place. He came home and told me that I had saved his life. His encouragement and faith in me resulted in me handing in my resignation to follow my purpose in life.
Together we have had a few instances that have blown our minds. I am very dyslexic, and I've always struggled with foreign languages. Once when we were visiting my husband's family in Macedonia. We were supposed to be staying in his grandmother's house, who had passed away the previous year. She came through straight away, but I couldn't understand the language, so everything was in symbols. I communicated this with Darko, and it all made sense. However, I have found it overwhelming to be staying there as she was highly excited about our presence. We went and sat in the field so that I could ground myself.
Darko noticed that I started to move my finger around as if I was writing something on my leg. It's only when he paid closer attention that he saw I was writing in Macedonian. (An entirely foreign language with an unfamiliar alphabet to me) But there I had written in perfect Macedonian "Don't worry, everything's going to be OK".
What do you say to those that instantly dismiss your psychic abilities?
I have come in contact with many critics in my time. I used to say, "All I need is five minutes of your time to convince you otherwise". However, I've come to accept that those that need me, find me. So, I don't need to prove anything to anyone.
To be honest, there have been times I have tried to understand how and why I have these gifts. I have participated in studies of my brain activity during readings and mediumships to understand exactly how and why. The findings were that my brain goes into a deeply meditative state. Still, I can't answer that question, but what I can do is accept it and use it for the greater good of others.
From making jewellery, Reiki to psychic readings and mediumship, what's your favourite area and why?
I spent many years making jewellery, both high-end fashion and crystal jewellery made with metaphysical energies. I participated in Malta Fashion Week and multiple markets around the island. I do love this work, but it isn't what fulfils me. So slowly, I'm moving away from this as there isn't time to do everything. Therefore It has to be my readings and mediumships- I'm providing a service that few can. It can change someone's life for the better, help them overcome their obstacles and aid in their healing process. It's so rewarding.
What for you has been your biggest career highlight to date?
I had a couple fly all the way from Canada to Malta to come for a reading with me in person. I remember feeling so flattered. Since then, many well respected and talented spiritual mediums have reached out to me asking to collaborate. I have so many exciting options ahead of me.
Do you have a special message for our readers in these difficult times?
In 100 years from now, we will all be a name on a family tree. This is your time to choose what you want, who you want in your life, and what you want to do with it. It is yours.. so select for you, not for anyone or everyone else. Happiness is an inside job. Do what makes you happy, and shine bright. Life is far too short not to be anything but authentic. If you feel you need some guidance, then please reach out. You are not alone and never alone.
You can contact Sam at https://www.sam-selby.com