The weird and wonderful world of Jennie's Montage
Bristol-based artist Jennie Cave has been making waves on the British art scene, with her hedonistic dreamlike compositions. She's certainly made a vibrant splash in the art world with her fantastically retro surreal montages, crafted from the use of intricate, colourful layering of old books, magazines and photographs. Intrigued and slightly baffled by the infinitely complicated world of her works, we had a chat with Jennie to find out more.
Words by Dayna Clarke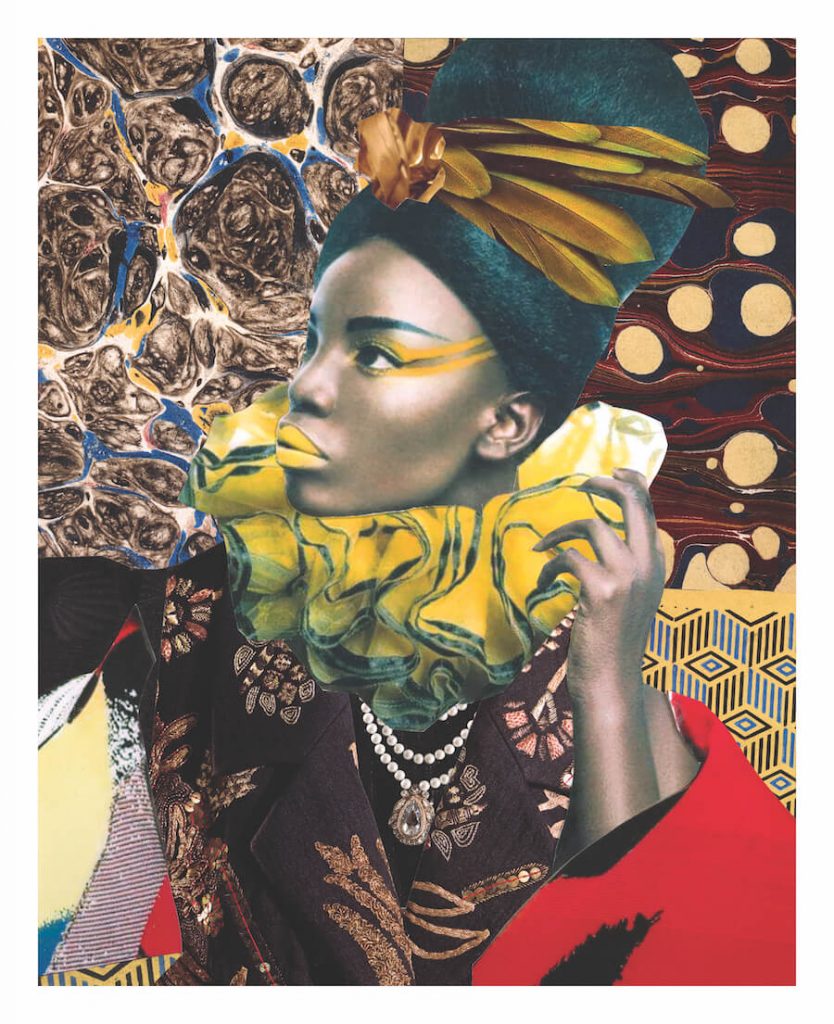 At the age of 17, Jennie embarked upon a foundation degree in fine art in Falmouth; however, life had other plans for her as she became pregnant and never completed the course. Having lived a full life and varied careers, Jennie turned her hand to back to art after retiring at the age of 62. She's now the resident artist at The Island, and her works are listed with the prestigious Saatchi Art.
Jennie started by making montages at home, though as her passion grew, she soon ran out of space and found herself a studio. For the last 5 years, Jennie has held a residency at the vibrant Island space, though she still insists, "I have never felt any good at painting and drawing". Jennies oeuvre is through mixed media montage, "To me, it feels like doing a jigsaw, I feel so absorbed by it and a deep commitment to stick things down!" she adds.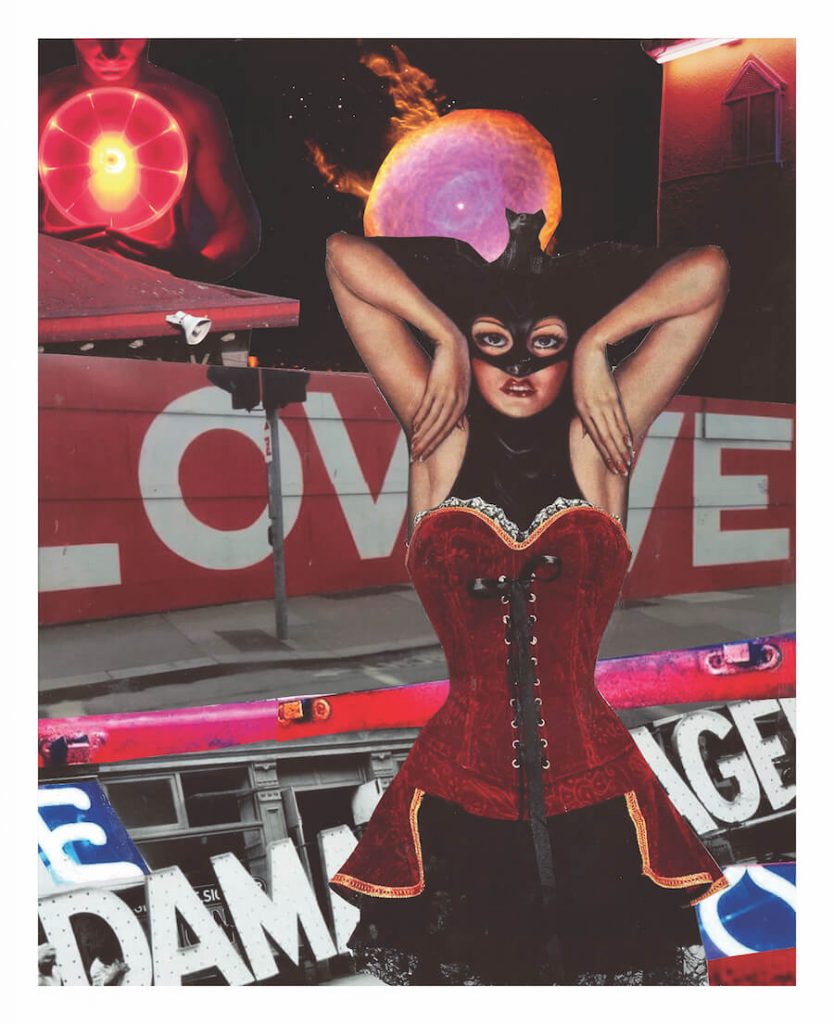 Jennie states the cause of such colourful juxtapositions is her highly vivid imagination, and the medium suits her well. Indeed, the approach appears to be effective; her works sell out like hotcakes and have commanded an incredible demand in a short space of time.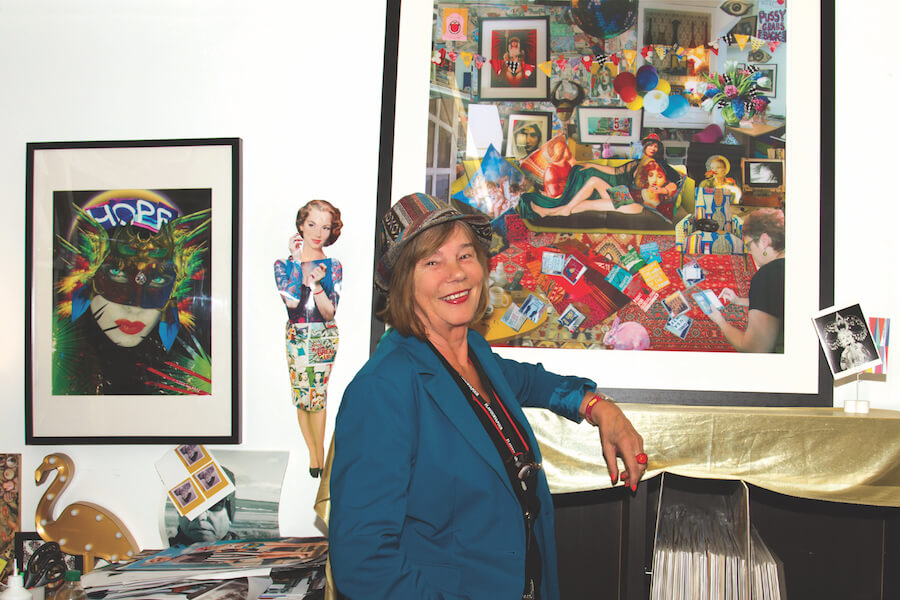 "I know I am a late bloomer – I am just getting started!" she quips. "So far I have had exhibitions in The Green House, London, Ashton Court, Bristol, Space and The Island also in Bristol. These have all been very successful exhibitions!" It' not hard to understand why, when you delve into Jennies work, it's unique, bubbly and instantly puts a smile on your face.
"I love the freedom of the studio space and being able to reflect the world around me. My first exhibition was just the proudest moment, just to see how much my work was loved – people truly connected with it! This gave me a big confidence boost."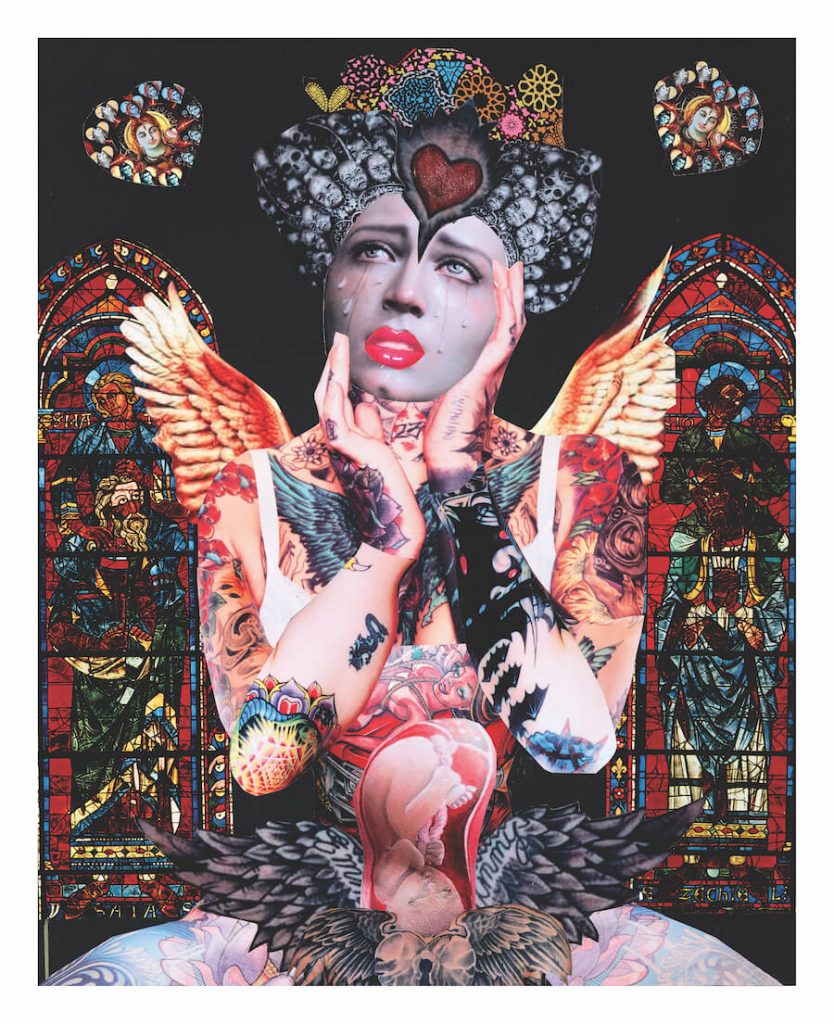 When it comes to reoccurring themes throughout her work, Jennie divulges, "I'm a feminist, women's welfare really matters to me. And you can see this if you look closely in some of my works. There's a story in every picture, whether it be political, religious, erotic or humorous – hence the 'weird and wonderful Jennies montage' title of my Facebook page and collections!"
What's next for the Bristol artist? "I hope to take a bigger step and organise exhibitions in new areas and master new skills. I love, love, love what I do, and I feel so lucky to have this talent I can use every day. I have met some truly amazing people along the way. I have recently done some work for extinction rebellion – I guess I would like to do some more 'saving the world art' as I call it!"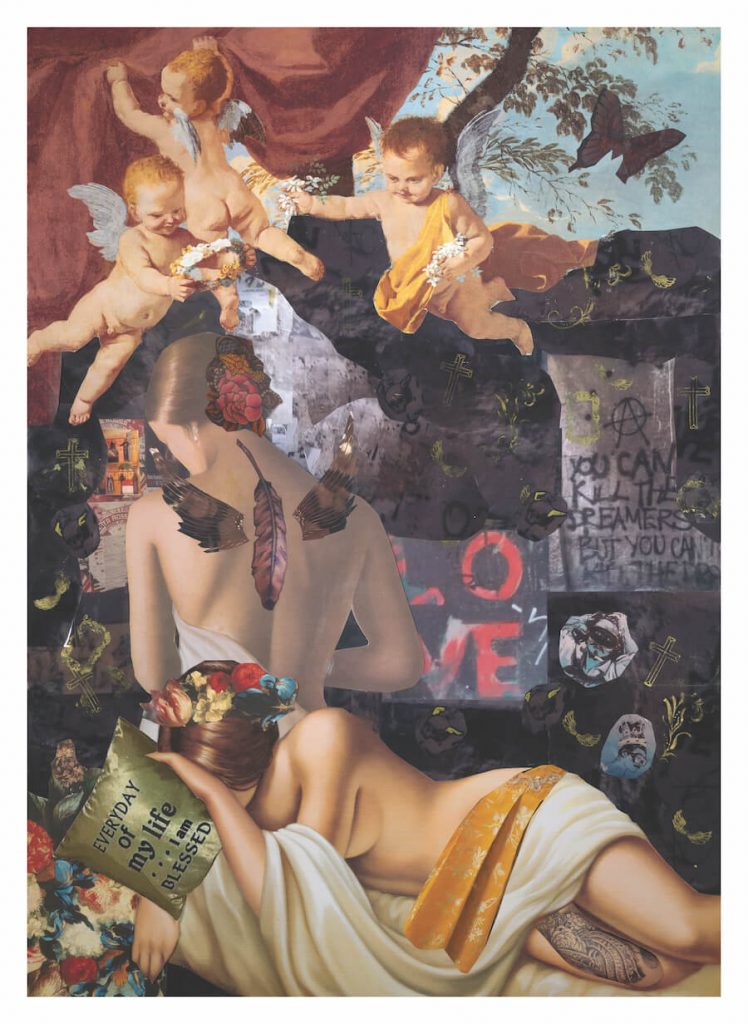 Jennie doesn't seem to be able to swallow her immense success, though there's every reason why she should start to let it sink in, as word of her talent is spreading exceptionally fast. This won't be the last time you hear the name Jennie Cave.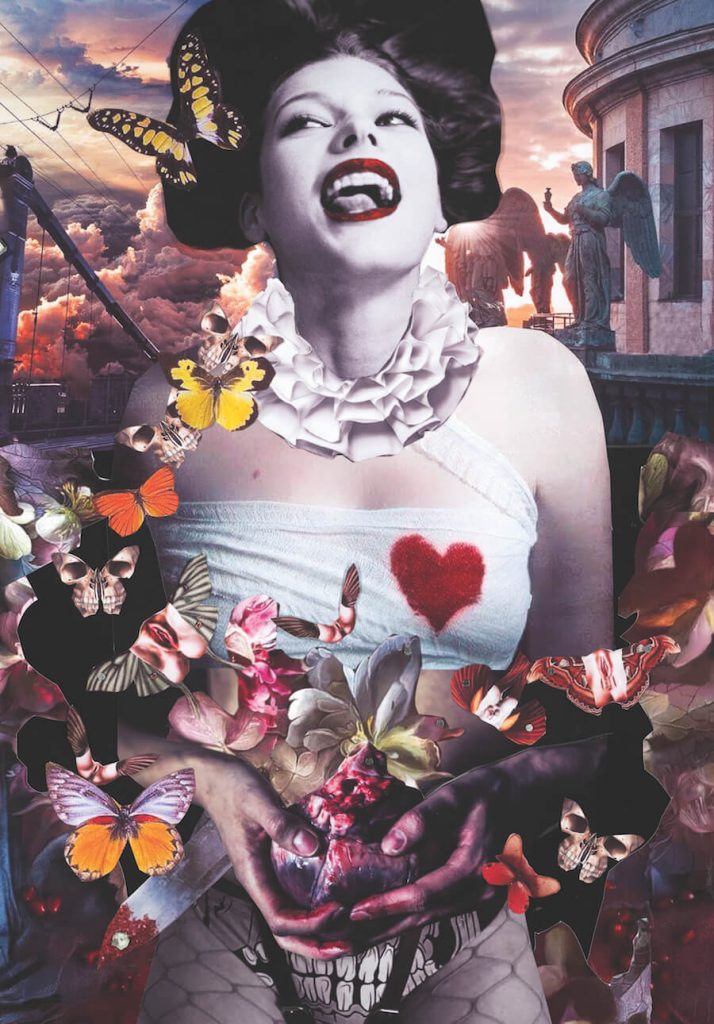 To view Jennie's collections and find her latest residencies, visit
www.facebook.com/theweirdandwonderfuljenniesmontage
www.jenniecave.com
Photo credit- Ann Pethers Photography