Tom Chapman, Lions Barbers Collective
Meet the British barber who is ending the stigma of men's mental health, preventing suicide and opening doors to talk.
Words by Dayna Clarke.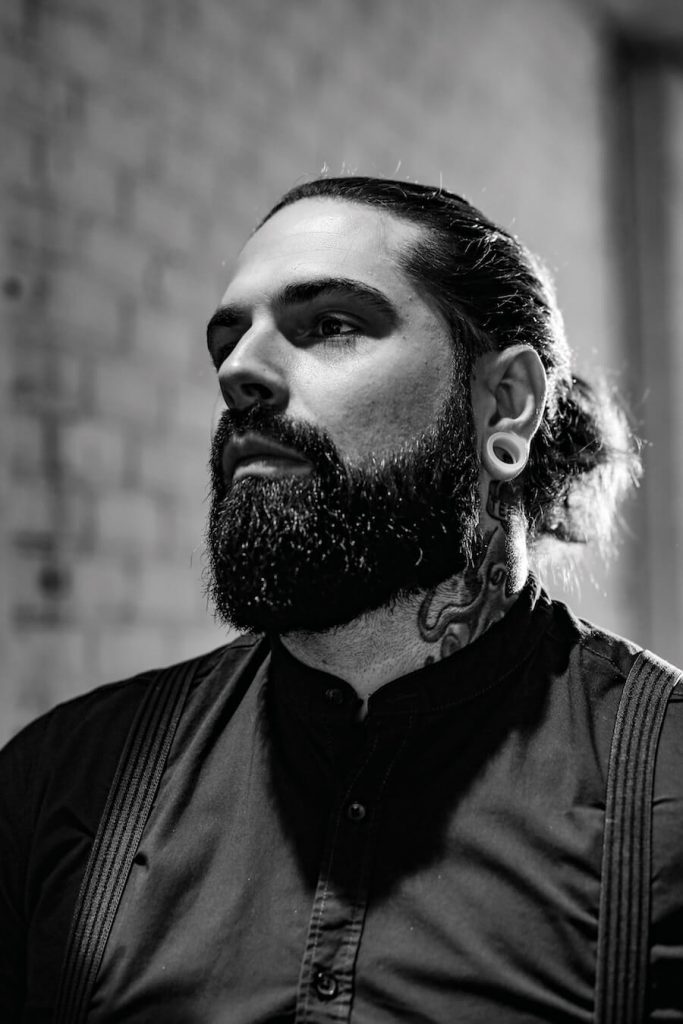 It's been a whirlwind few years for you, and it's fab to speak with you, Tom, I think the Lion Barber Collective is what's needed to help men open up and get things off their chest – for people who don't know what the Lions Barber Collective is all about could you give us a brief overview?
It started as a one-off project to create a book of haircuts by the UK's top barbers to raise money for suicide prevention charity, due to me losing a friend to suicide. I soon realised that as barbers, we have a unique relationship with clients and position within society. On a daily basis, hair professionals listen and connect with clients, giving them space to offload their problems. I began to imagine what we could do if we had bespoke barber training to make us more effective at this, giving them the skills to recognise, ask, listen and help those in their chair.
So, if one of your clients comes into the shop and shows signs that he may be needing a bit of help what is the next step for the Lions Barber team – what process do you go through to try and get this person what they need?
Firstly, if we recognise something is wrong, the first thing we do is ask them directly. Those questions that we are frightened to ask because we are scared of the answer. If you suspect someone is not okay, ask them again. Then listen, with empathy and without judgement. Don't tell people that you know how they feel, but you are willing to let them explain how they feel. Then you can help them find the available help. It is then down to the barber to have a plan to keep them safe for now. Take a look at what is around you, local support groups, charities, phone lines, hospitals, counsellors for example.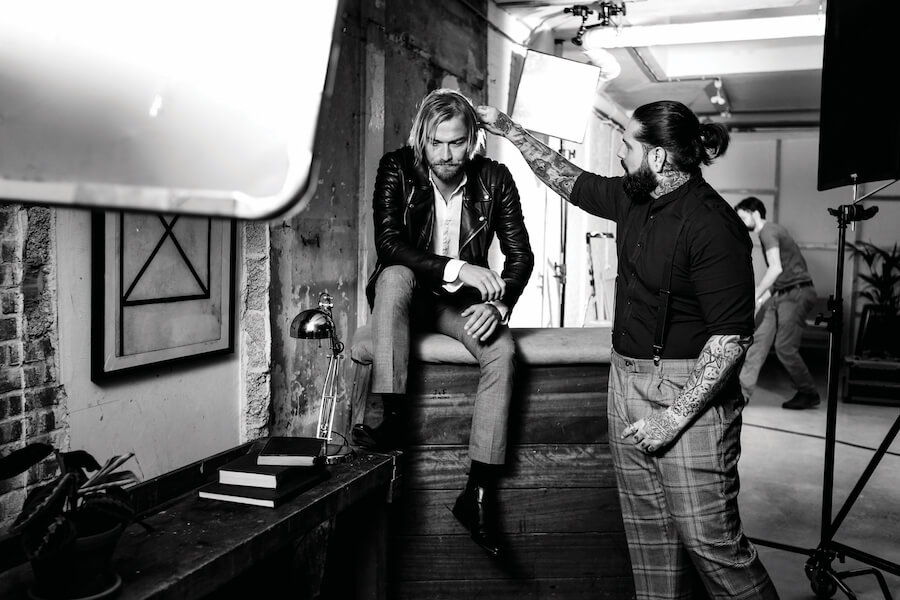 How are Lion's barbers trained, and how can you find out if you have a Lion's barber near you?
We have two ways of delivering our bespoke BarberTalk training. BarberTalk Live is a half-day course which teaches those in attendance to RECOGNISE, ASK, LISTEN and HELP with videos, exercises and facilitation. The second version is BarberTalk Lite, which is available on our website; it contains four videos and true or false questions; participants then receive a certificate via email. Everyone who completes the training will then go onto our Lions google map which is visible on the website.
It sounds an excellent initiative, to date how has this project been received?
Personally, I cannot believe how far we have come, and I thought it would just be a one-off! Then to win an award from UK Prime Minister and be invited to meet with HRH The Duke of Cambridge, Prince William is just incredible. I never thought we would be where we are today, but that said we still have a long way to go. I want to train all hair professionals so we can look after our clients and colleagues.
You've also been involved with Ted Talks, and travelled the globe, how do you manage the work-life balance with such small children at home?
I am so incredibly lucky. I have a phenomenal wife who is very strong and supportive. I would never have achieved this without her, including the Ted Talk. She told me I had to do it, and she helped me rehearse the speech and believed in me, even when I thought I couldn't go through with it. With travelling, naturally it means I am away from my family days at a time, but when I am at home, I can spend more time with the family. A little while ago I sold my hair salon and no longer have that restriction of a location where I have to go day in and day out.
Let's talk about 'barber life'. How did you start as a barber and can you offer any advice to people wanting to pick up the scissors and join the collective?
I started as a hairdresser at Toni & Guy eighteen years ago; back then barbering wasn't fashionable and didn't have the recognition that it does currently. Plus, we weren't allowed to use clippers, so I had to teach myself the real art of barbering. There are so many platforms to self-teach nowadays with the internet and hair/barber shows. I would suggest going and getting a form of official training but also invest all your spare time into it. As with anything, it takes time and practice and most importantly – you need to love it.
If you are looking for an excellent barbershop to cut your hair, what do you look for and what kind of questions should you be asking to make sure you get a class cut?
In my opinion, cleanliness is so important, if you notice they don't take pride in how the workplace looks, why would they care about their work? Secondly, a thorough consultation regarding your haircut, your hair routine, your lifestyle, hair growth patterns and shapes is imperative to a good haircut. Word of mouth is also the best form of advertisement, if you see someone with a good haircut, tell them and ask them who did it for them, they will love you for noticing and be sure to give a good review of who cut their hair.
Do you have your own product range?
I do not; I work as a Global Barber Director for world-renowned Keune Hair cosmetics. When it comes to products, the men's line is called 1922 by JM Keune, as that is the year they formed. It's a great range that has everything from treatments to shampoos, finishing products and beard oil. We are launching three new products in October, followed by innovating new concepts behind the scenes all the time, it is a really exciting role.
What's next in the pipeline for you, and the Lion's Barber Collective?
I really want to get the BarberTalk training into the barbering/hair curriculum so everyone who completes their hair qualification will have the ability to Recognise, Ask, Listen and Help their clients and colleagues.
I would also like to create an app for all the Lions, which would help look after the barbers and link the pride together, no matter where you are or what time it is. Following I would love to really take us to the global level. As a small charity, funding is always an issue, so we need to work on fundraising to make all our ideas and goals a reality, but we won't be giving up on our mission!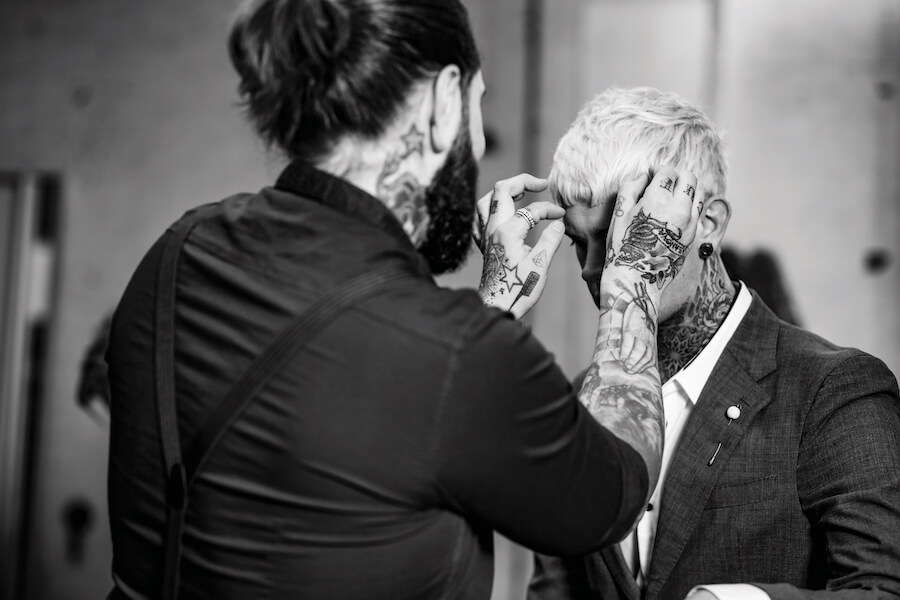 Finally, as an experienced barber, you must have some great tales to tell, care to share one with us?
Trust me, so many! Clients tell us everything, but that is because we have that developed a deep level of confidentiality and trust. I love people who are comfortable to open up about their worries, problems and issues with us. I feel I am so privileged that they feel comfortable telling me; it truly is an honour. The biggest thing we can do enable people to know it is ok to talk to us – there is nothing more powerful than that alone. If someone can tell me that they want to end their life, and I can listen to them and let them offload, as well as direct them to available resources to keep them safe, then in my eyes there is nothing better to than to help, support and what a role to have in our communities!