Turning Heads
Medina Dugger is an art photographer based in Lagos, Nigeria, and her work bears testimony to the confidence and style of the hair culture she captures in a striking way. Vamp reached out to Medina to find out more about her latest series.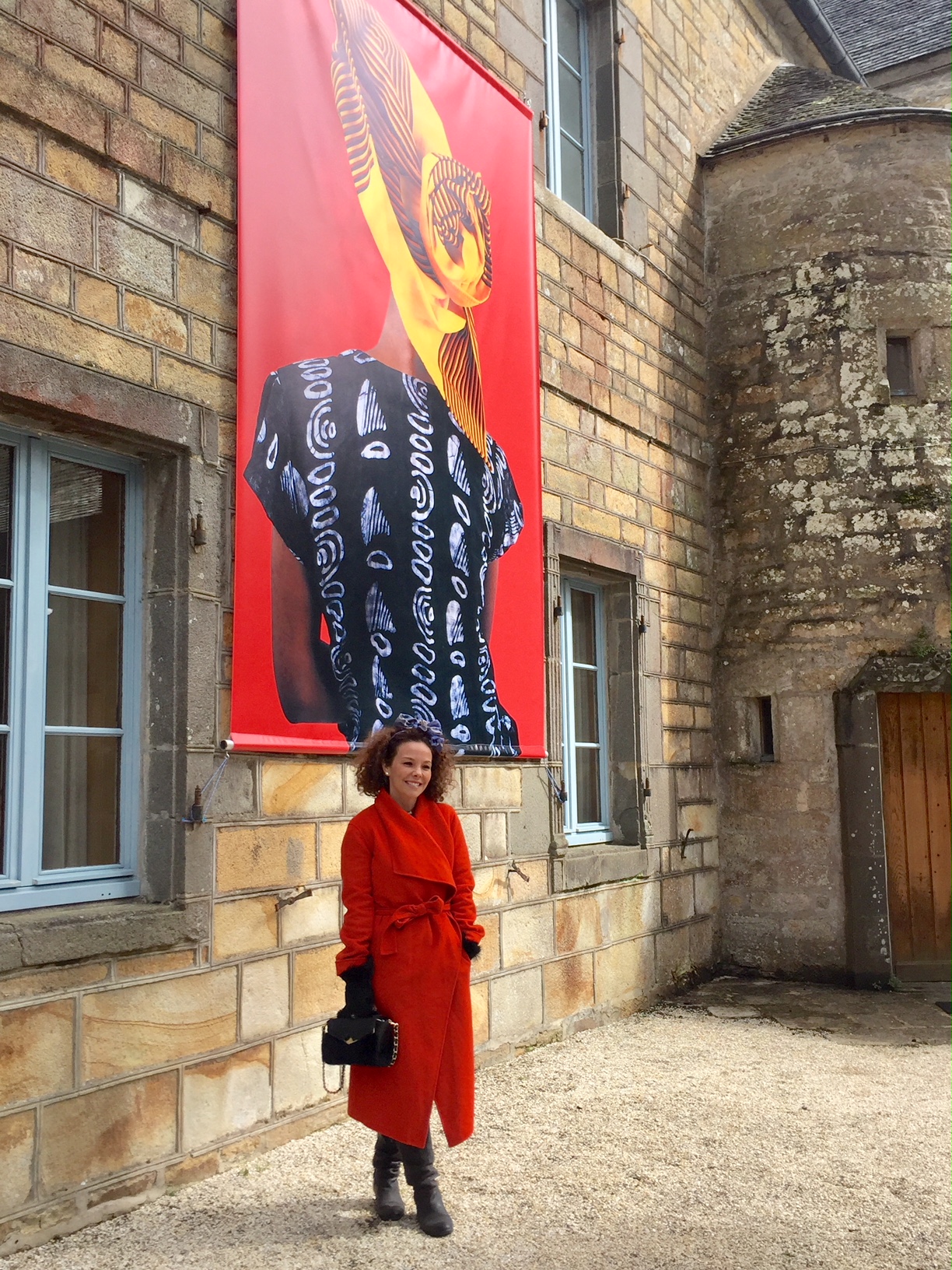 A rising talent still in the early stages of her creative career, Medina Dugger is already turning heads. Her photographic work has been featured in various publications such as CNN Africa, De Volkskrant, Dazed, Refinery 29, Design Indaba, and others.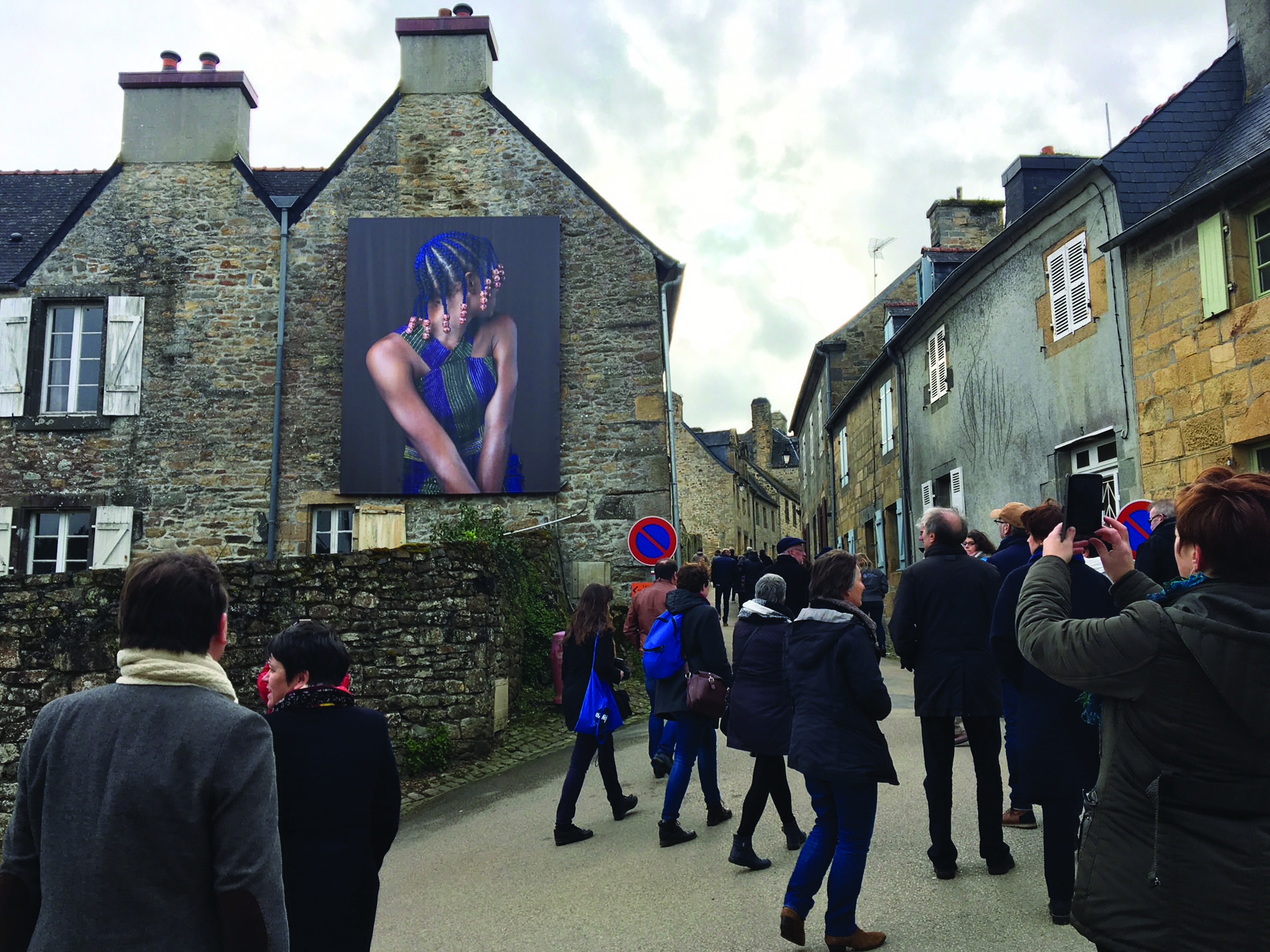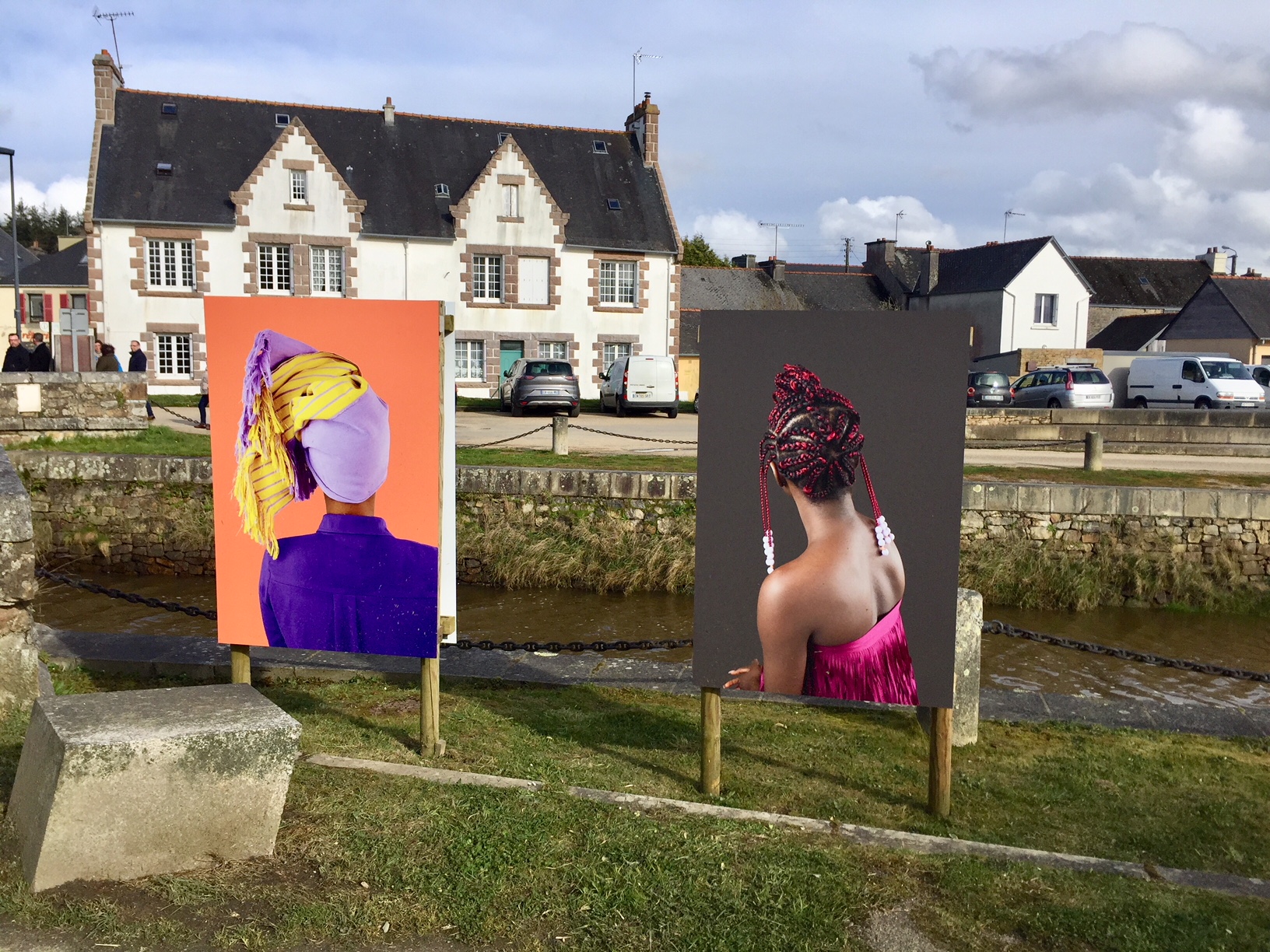 Her most recent photographic series, which is ongoing, takes hair as its subject. More specifically, she captures the intricately detailed hairstyles weaved, braided, or painstakingly woven onto the heads of Nigerian women.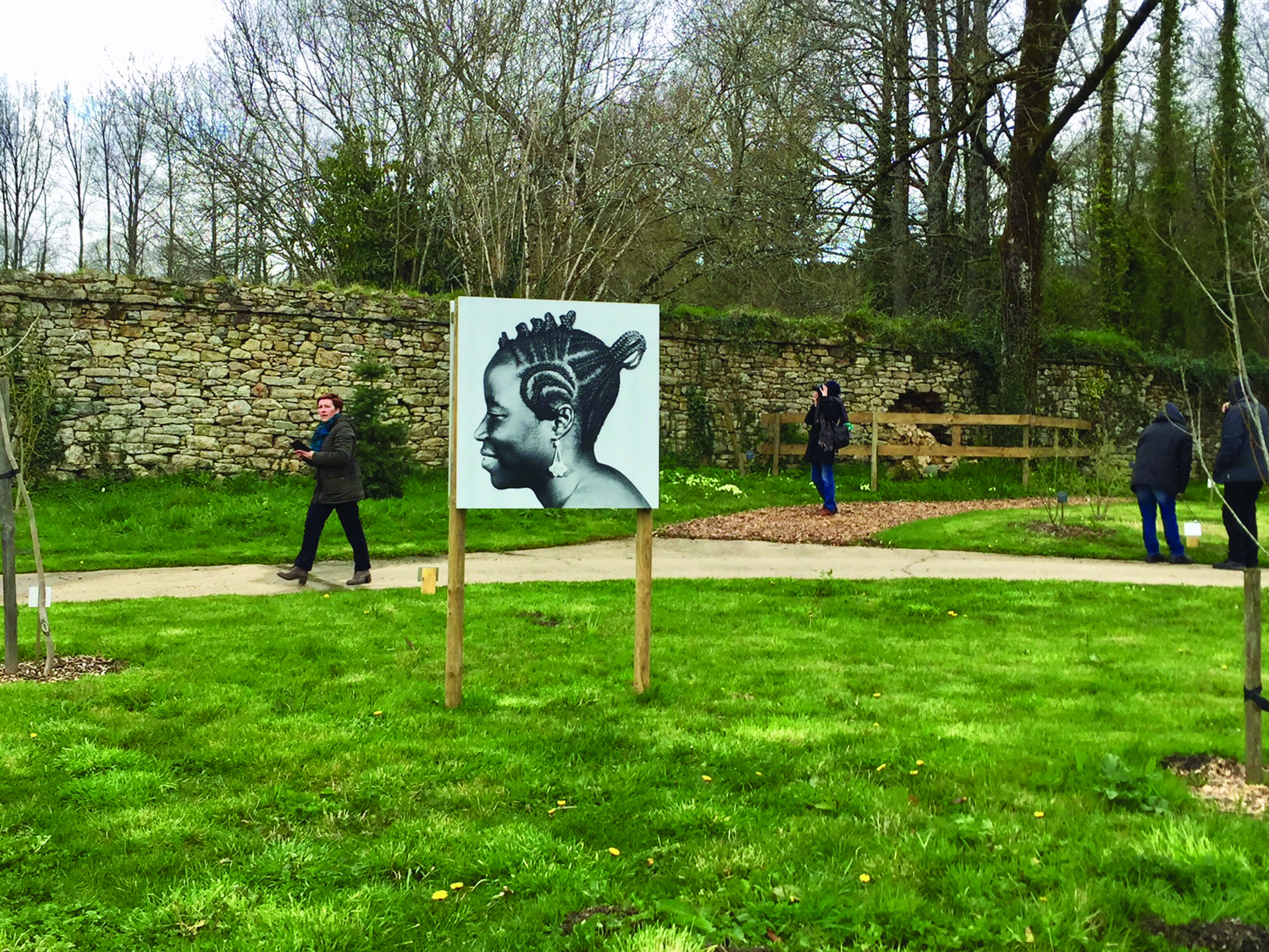 Inspired by Nigerian photographer 'Okhai Ojeikere, who started photographing African hairstyles in the 1950's, and who amassed a collection of over 1000 different hairstyle photos in his career, Dugger has shot colourful, contemporary photos based on the same concept. She tells us that although they are really stunning to look at it, it's not just the aesthetic of these styles that makes them so fascinating:
"After researching Ojeikere's work, I discovered that the hairdos represent so much more than just style, they can indicate features such as social class, tribal affiliation, age and marital status. The name of each hairstyle is also telling."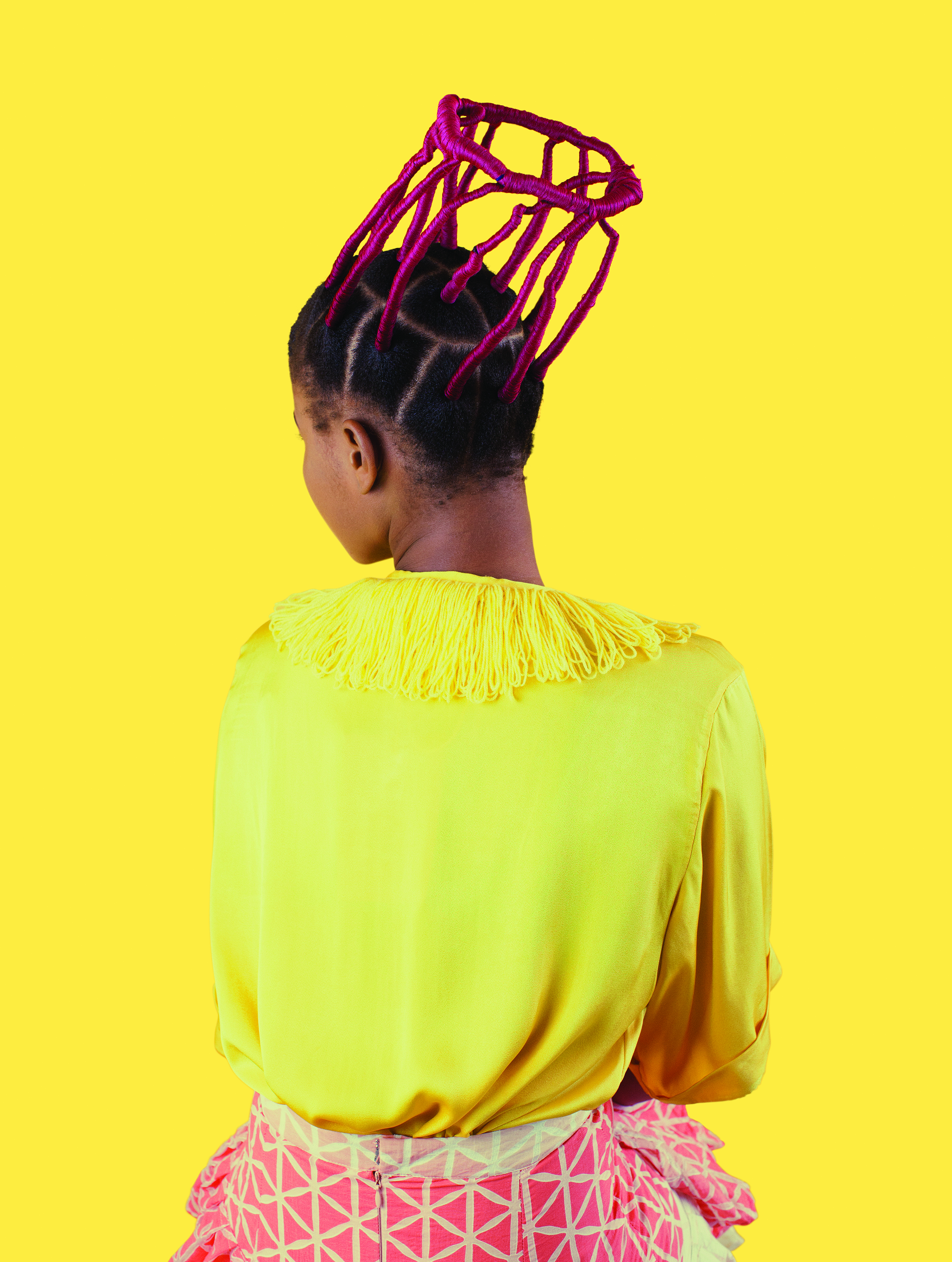 She gives the photos her own, contemporary twist: "I made the decision to recreate Ojeikere's images in colour (first photographed in black-and-white) following a discussion with Wunika Mukan, a friend and prominent figure in the Lagos arts and culture scene. We envisioned what a fun series it could be and I started immediately."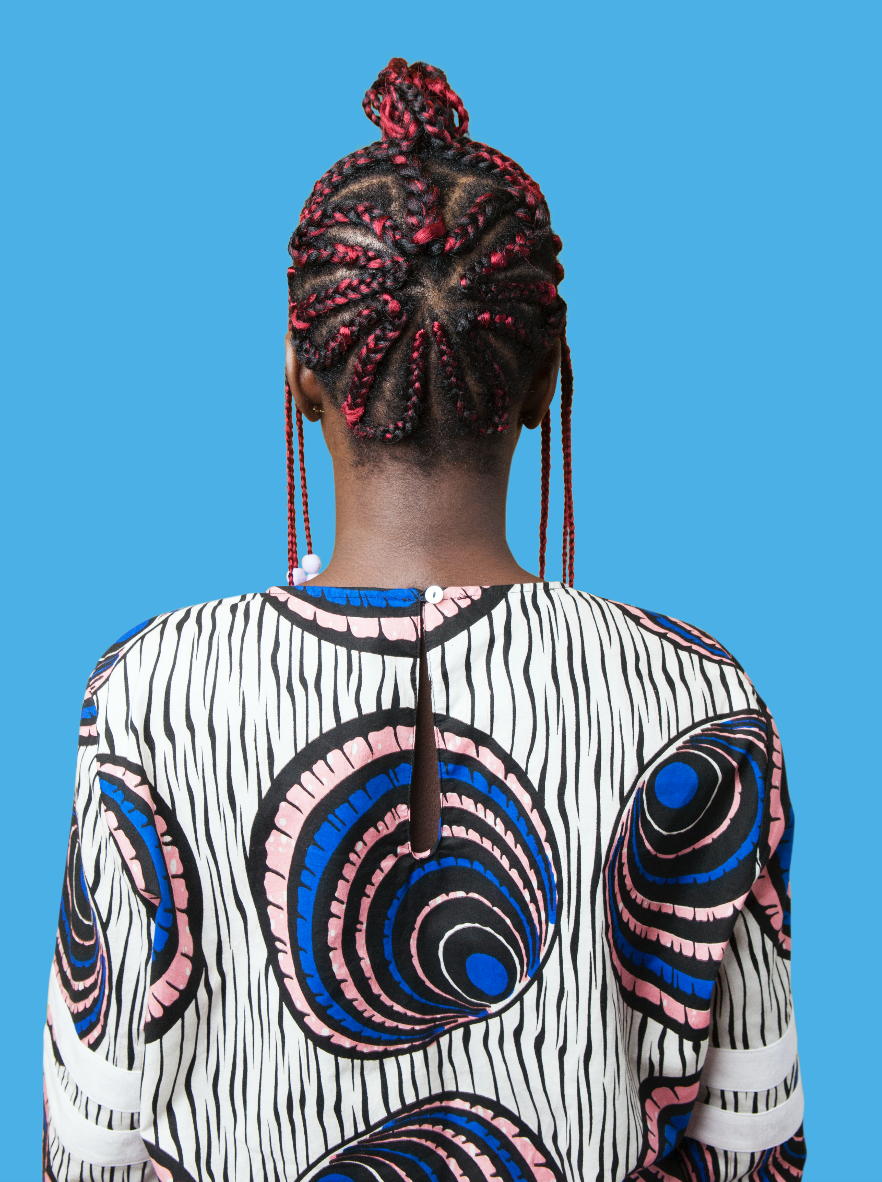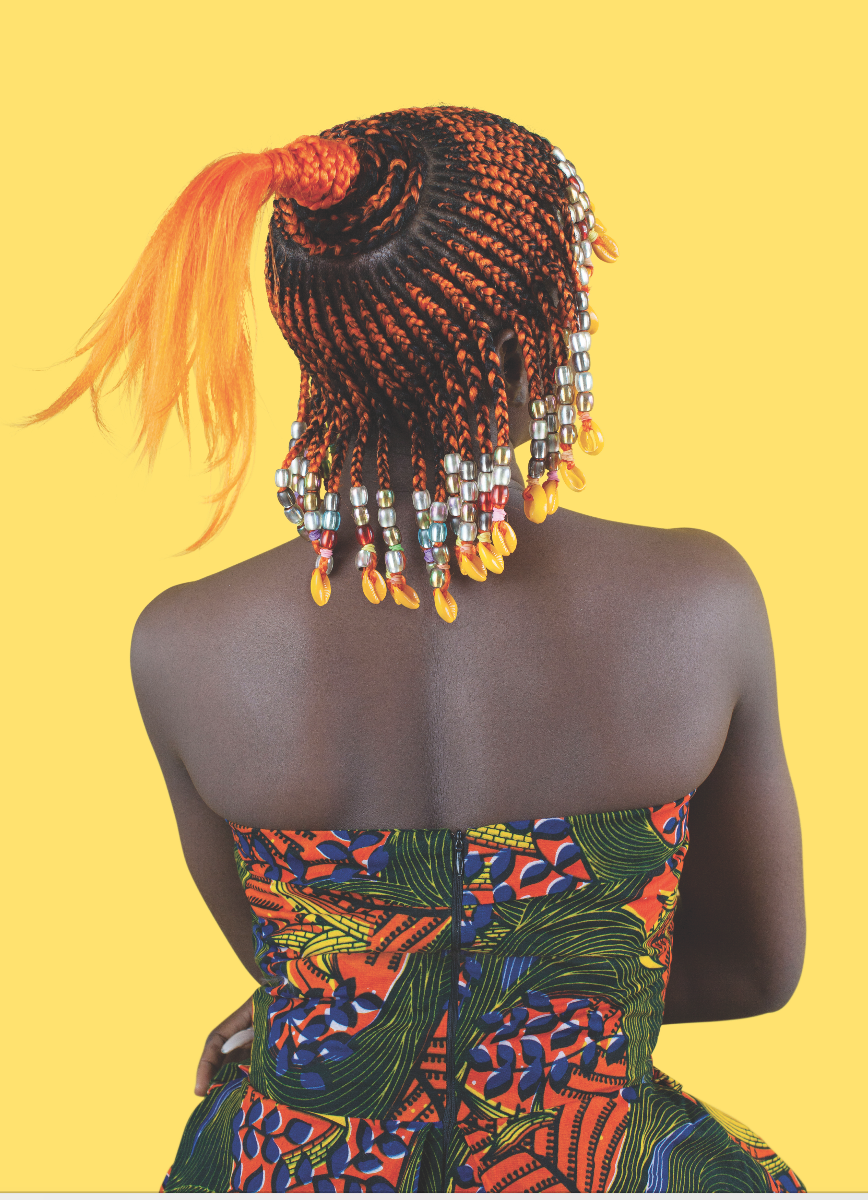 Unlike Ojeikere, whose work included frontal and profile shots of his subjects, Medina photographs all her models from the back, masking their identity, and not even hinting at their facial features. This was intentional, and Medina explains that she prefers "images with a sense of mystery and universality in general", even though, "a full face shot can still be full of mystery."[Text Wrapping Break][Text Wrapping Break]"I chose to highlight the hairdos and the geles (headwraps). I started to see them more as works of art in-and-of themselves: the hairdos resembling still lifes, the geles resembling flowers. The models were the foundation for the creations and involved in the selection of the style, along with the hairstylist."
Medina's work demonstrates a probing yet sensitive curiosity about the idiosyncrasies of modern-day Lagos. With her hair series, she intentionally seeks to tell a story different to the more conventional narratives about Africa. Her photographs paint a colourful, artistic and playful picture of Nigerian identity.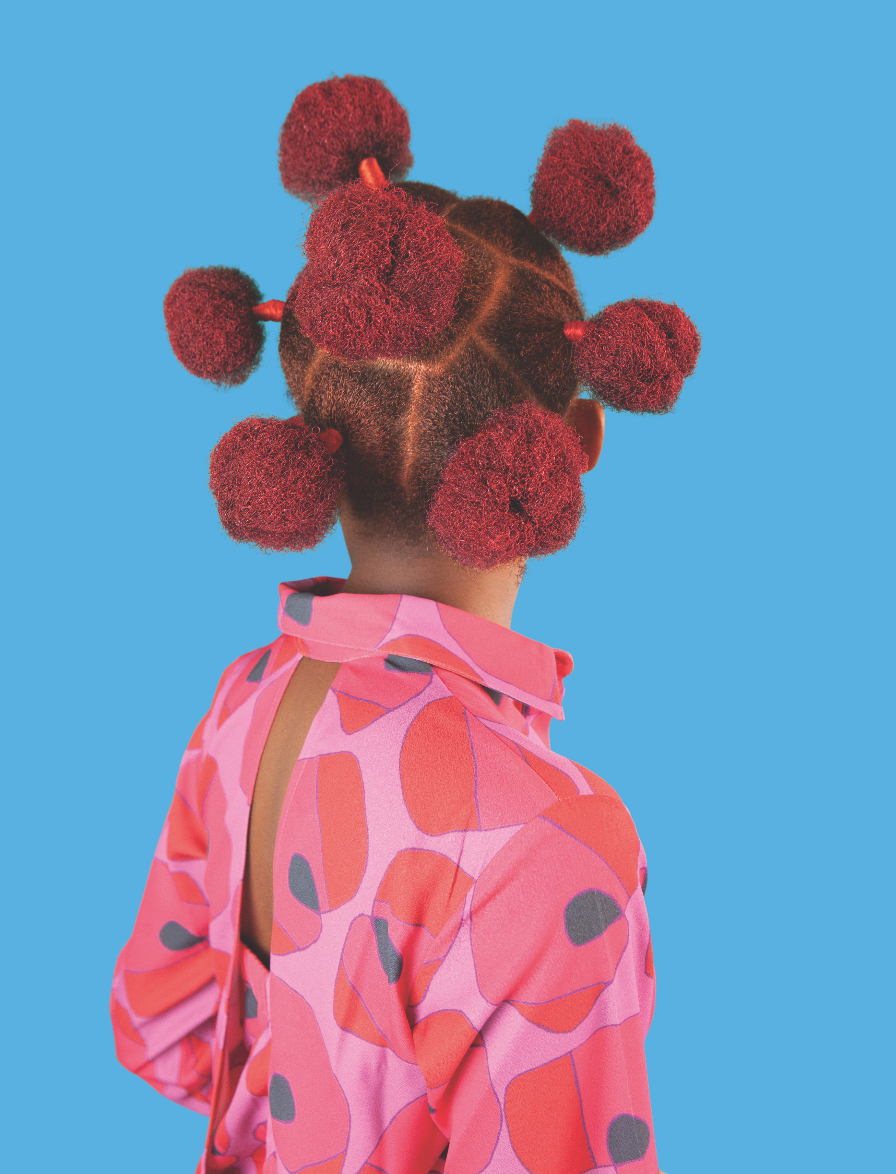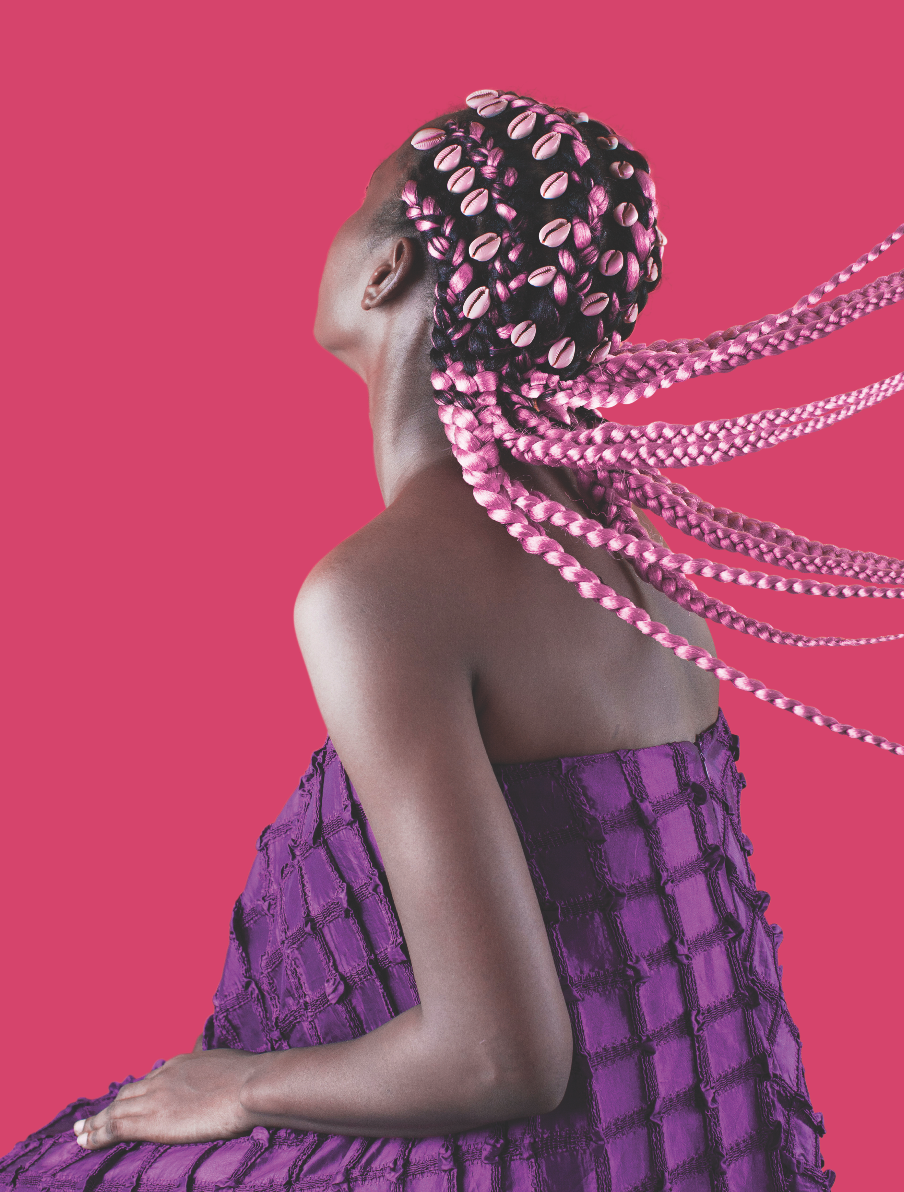 The ongoing series, which is called Chroma: An Ode to J.D. 'Okhai Ojeikere, presents a dichotomy; the centuries-old tradition of African hairstyles (braids, locs and threading) in Nigerian culture, which begins in girls' childhood, and the new, contemporary way that these styles are being interpreted.
In fact, a globalised Nigeria has presented new opportunities for hairstylists. Braiding and threading techniques have evolved and become more adventurous with the use of colourful wool and extensions, as seen in Dugger's series.
Medina's work has been published in different publications, but perhaps the most interesting way it has been displayed is in an outdoor exhibition in France, where her work is hanging outside in the streets of a French village, against the backdrop of old stone buildings. Here, her own work and that of Ojeikere are exhibited alongside each other.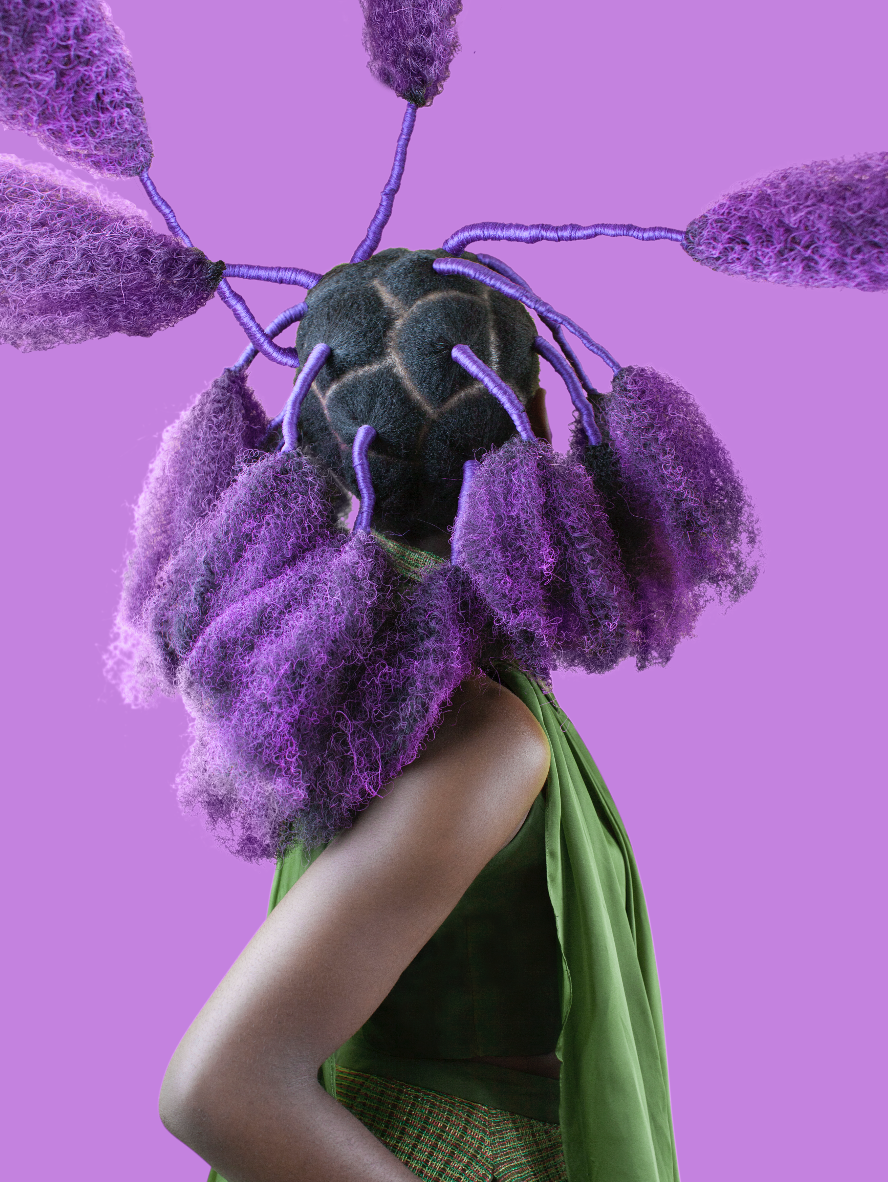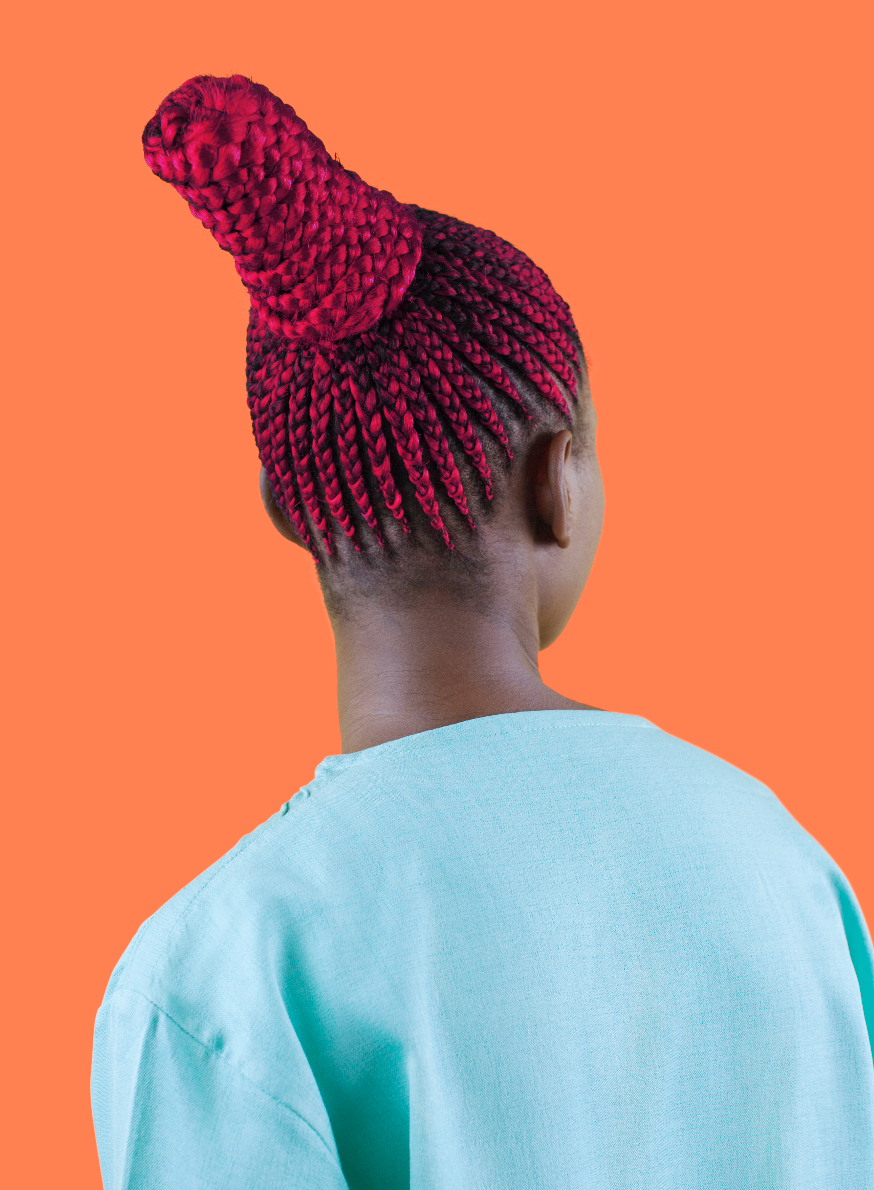 "I was contact by Guy Bourreau, the artistic advisor for the Daoulas village in France which features an annual outdoor exhibition from March to December. They were featuring Ojeikere's work inside an old Abbaye and he wished to find work that complimented that series but would also add some colour to the town streets and engage the townspeople."[Text Wrapping Break][Text Wrapping Break]"For me it was a dream come true – far earlier than I imagined it would – to exhibit along side Ojeikere."
The exhibition is on until November. In the meantime, she has other projects to keep her busy. She is a creative consultant for UK-based Moon Man Studios, which is a concept studio specialising in art and creative production. Apart from that, she co-founded artoja.org, an online marketplace for contemporary art and design in Africa.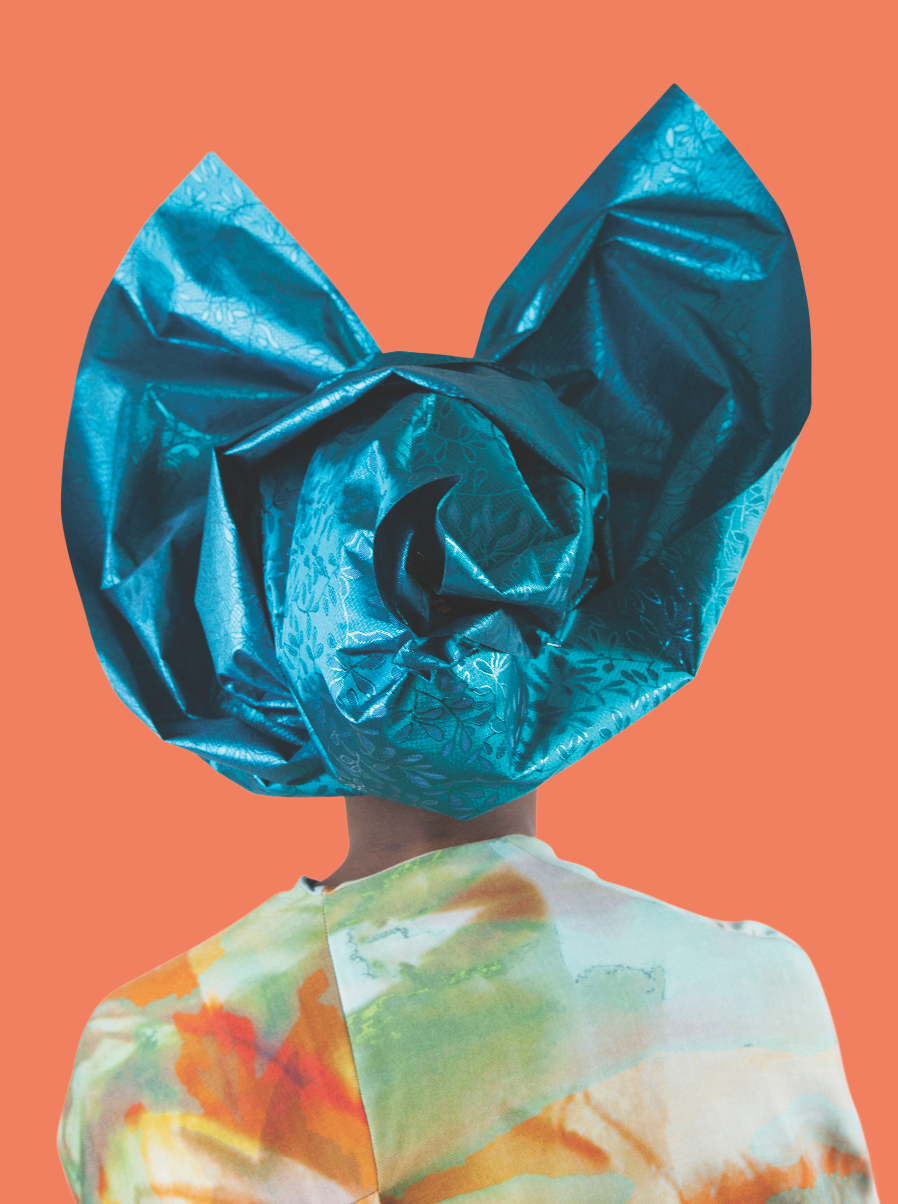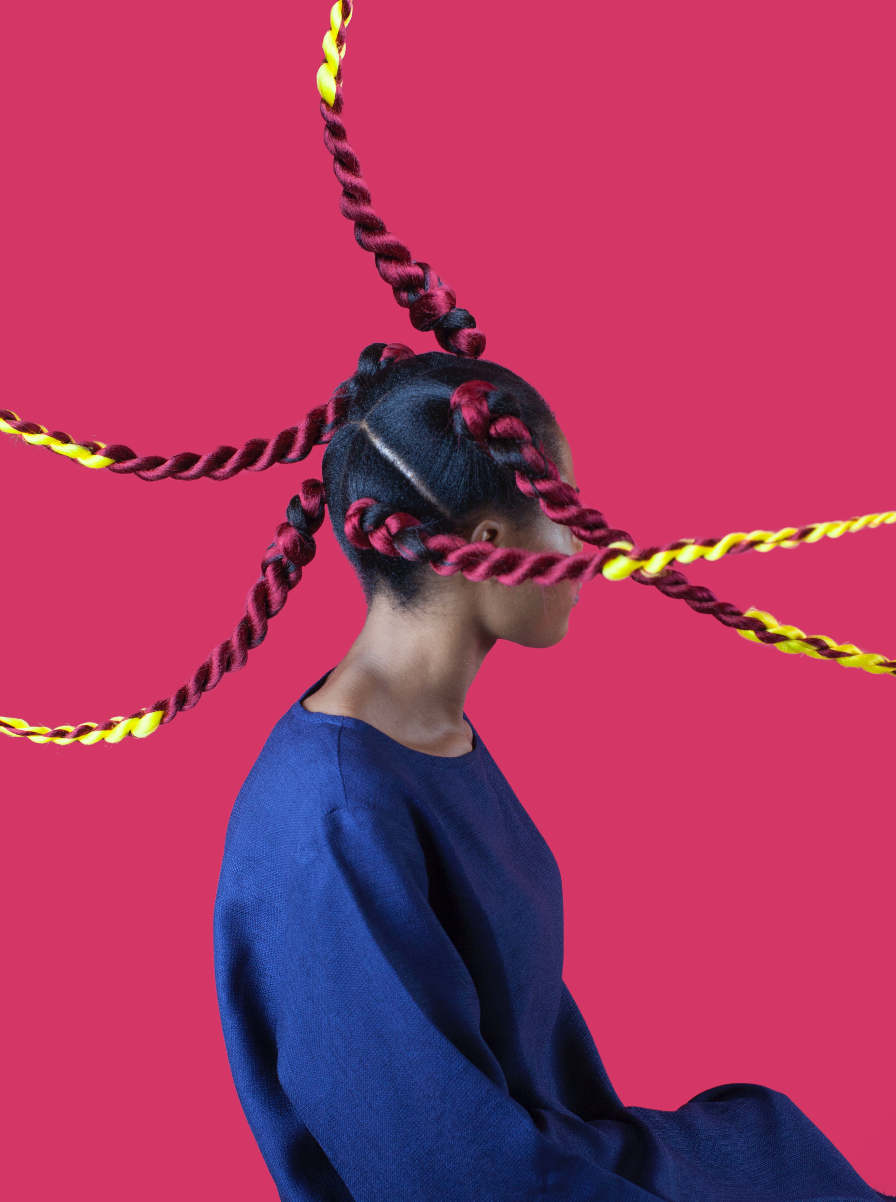 Asked about her influences and what she sees in the near future, Medina answers with certainty: "At the moment I am most influenced by Viviane Sassen, Jack Davison and collage artists Nico Krijno and Hanneke van Leeuwen. I sense more still life and photo collage in my future". Medina Dugger also plans to publish a book on the series by the end of the year, available in 2019.
Limited edition prints are available for sale now. For information, please write to info@medinadugger.com.