How to Hygge
Dayna Clarke introduces us to a philosophy that could be your antidote to the stress of modern life.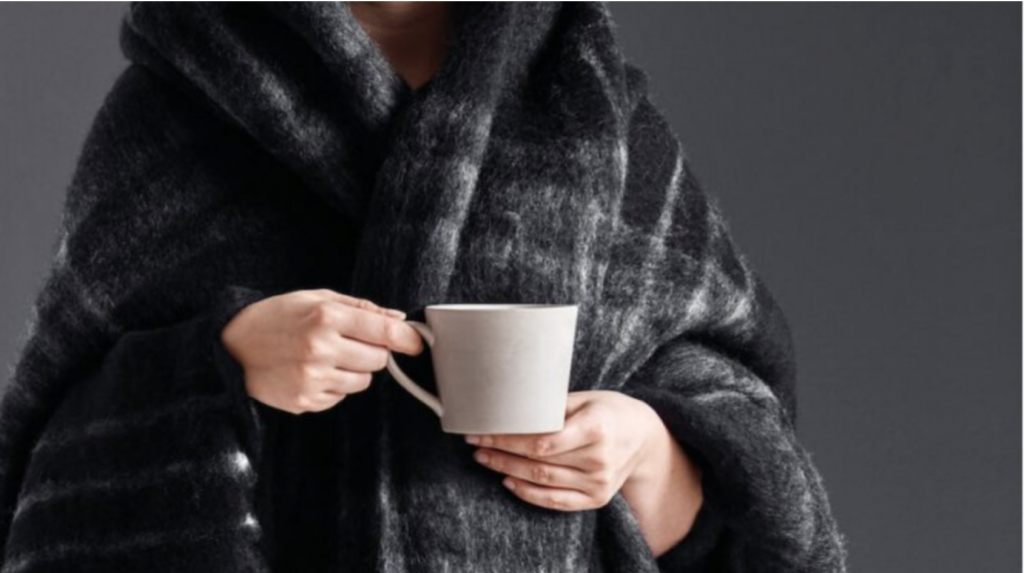 Words by Dayna Clarke
Ask any Dane to explain hygge (pronounced "hoo-geh"), and you'll find a plethora of answers that encompass comforting, pleasurable experiences. Whether it's snuggling up with a cup of hot chocolate, or lighting candles and devouring heavenly desserts, hygge is one of those untranslatable words that magnifies nuanced differences in cultural values.
The exact origin of the word is unknown; the term is highly associated with the Old Norse term, hygga, which means "to comfort". While there are no direct translations of hygge, some loose attempts are "cosy" or "homey" – words that do little to justify the full spectrum of what it is.
Ultimately, Hygge is about creating intimacy, cosiness and pleasure. It's not about the things we have or where and when you spend your time, it's instead about experiences and the atmosphere we create. It is also about creating moments together with your closest friends and family while finding joy and gratitude in simple things, such as treating yourself and others with great food and good company. While there is no magical formula for hygge, there's also another significant facet, it is being aware that that cosy time is sacred – and acknowledging it as such. Because Danes see hygge as such a fundamental aspect of good living, they all work together to make it happen. Hygge is "we time," not "me time."
So, wherever you are, slow down the pace, get cosy, and embrace the moment with those dear to you.
How to create Hygge in your life.
The positive news is that, as with the best things in life, hygge is free – or at least very inexpensive. As Meik Wiking points out in his book The Little Book of Hygge, "Hygge is about enjoying the simple pleasures in life and can be achieved on a shoestring budget." In fact, the more money and grandiosity associated with an activity, ultimately the less hygge is.
Time to glow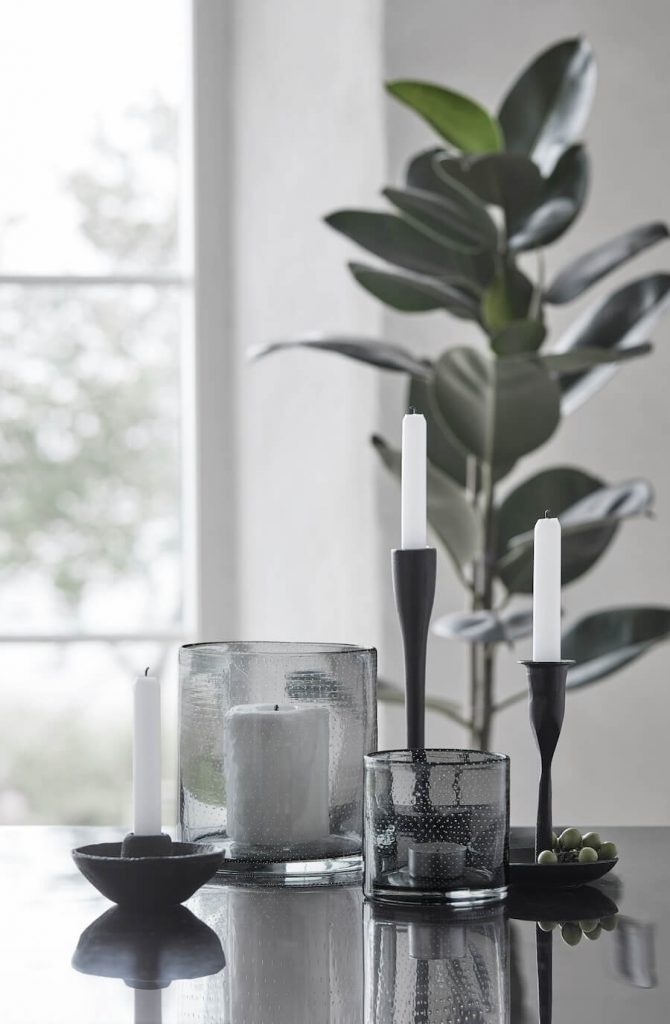 While everyone can interpret Hygge differently, Danes have their own way. It begins with light. Candles are highly associated with Hygge, and according to research, Danes burn the highest number of candles per head in Europe. Lighting up doesn't just mean adorning your abode with candles, but lamps. A hyggelig home not only draws in as much natural light as possible but then also has carefully selected lamps to create soothing pools of light. Danish home design and interiors are revered across the world. Great lighting within your home is a must, think statement pieces. Try and steer clear of one central overhead light source, and dot smaller lamps around your living area.
Host a low key get together
Togetherness is another essential attribute of Hygge living. People tend to feel happy when spending time with their close friends and relatives, as we are social creatures, after all. Interestingly, Danes prefer small groups of friends, from typically three to four. Hygge get-togethers aren't pretentious: think low tech and simplistic, board games or a card night in the comfort of your own home. Remember, the focus of these gatherings is on togetherness, not on spending five hours baking a fancy dessert!
Or do it alone!
Although hygge is often associated with cosy, candlelit get-togethers with close friends, you can create your own hygge atmosphere when you are by yourself. So, catch up on a series you've been itching to see, relax on the sofa, or make yourself a cup of tea and chill with a book. Remember, Hygge is focused on the idea of enjoying and being aware of simple moments and experiences.
Reach for a hot drink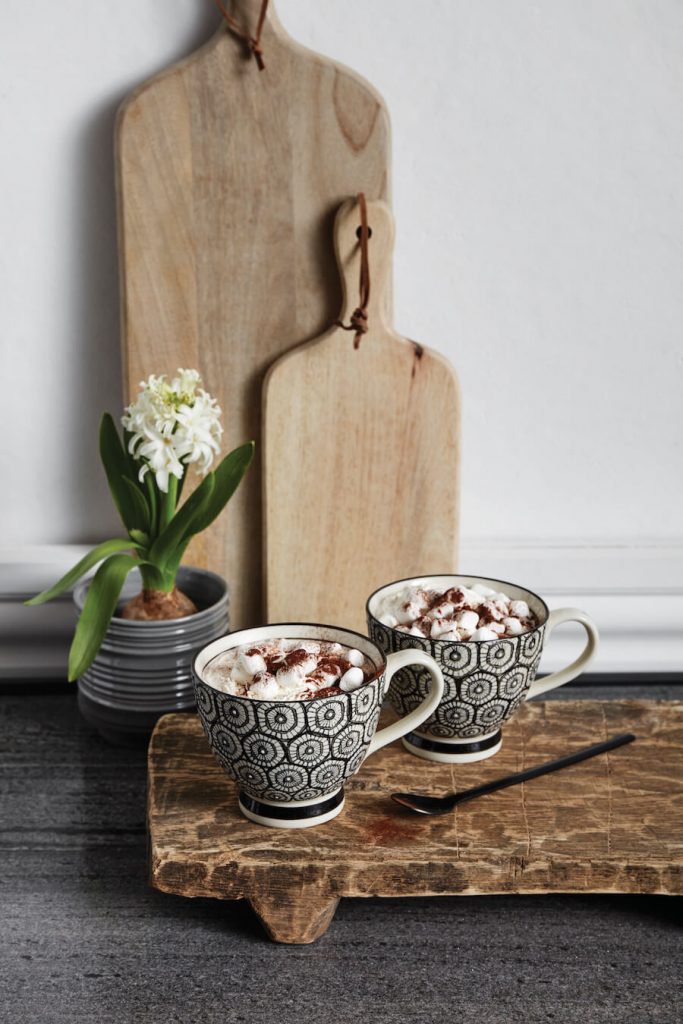 When researching his book "The Little book of Hygge", Meik Wiking surveyed Danes to see what they most associate with Hygge. The top response was hot drinks, with 85% of people equating them with a feeling of hygge. That's why in Copenhagen you'll find an abundance of intimate cafes to while away the hours with a cup of coffee, tea or hot chocolate.
Every object tells a story.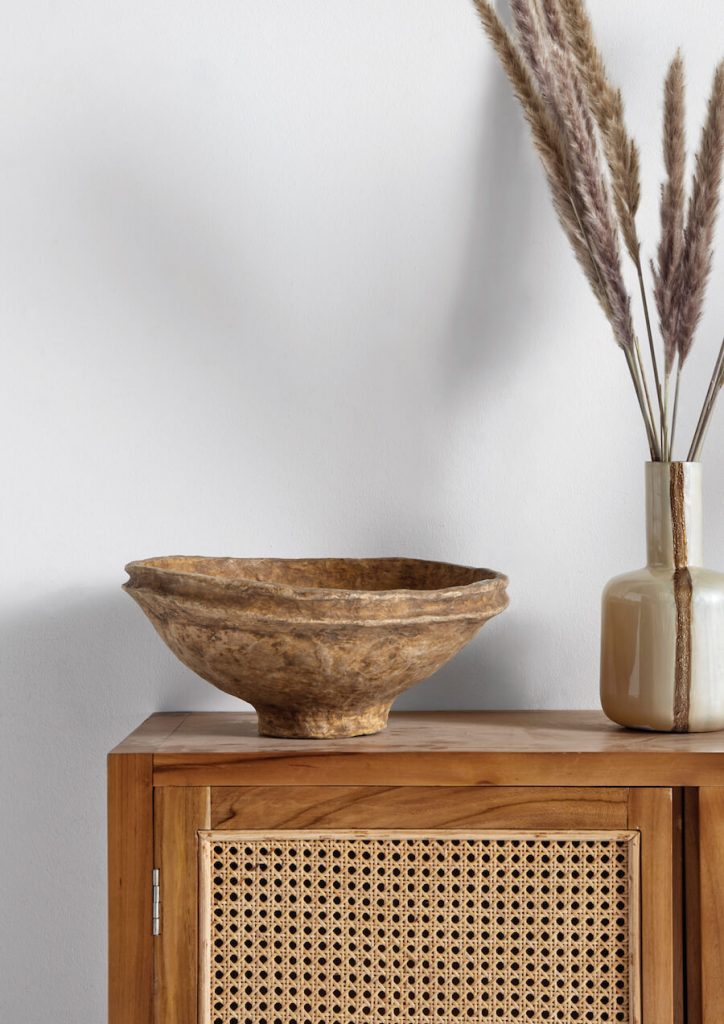 Decorate your space with meaningful objects, and step away from mass-produced furniture. Danes believe that household objects should be more than just things. Surround yourself with pieces that hold an emotional value or tell a story. These can be items of great sentimental value to you, antiques or souvenirs collected on your travels. Check markets or vintage stores and try to breathe new life into old objects.
Think fabulous fabrics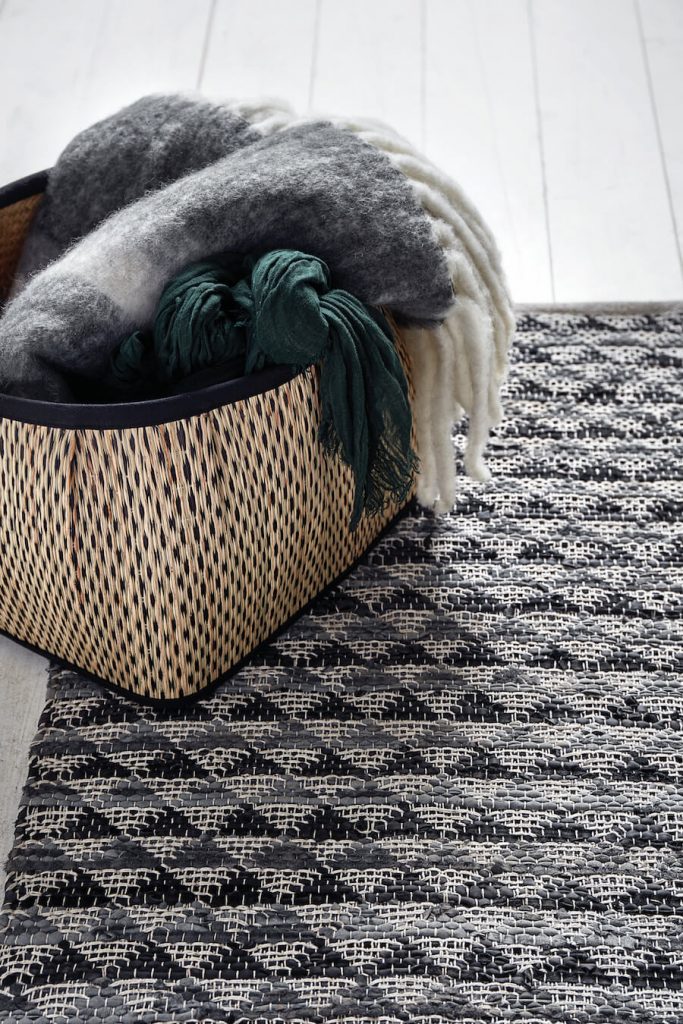 Textiles play a considerable role in Hygge, so give a nod to soft cushions, fluffy rugs and quilted blankets or think chunky knits, pillows and faux fur throws. Textured accessories are an immense trend of the moment, look out for those made from the most delicate of materials from merino wool to cashmere. There's no denying the layering of different tactile surfaces creates a simplistic styled look in any room.
Bring nature to you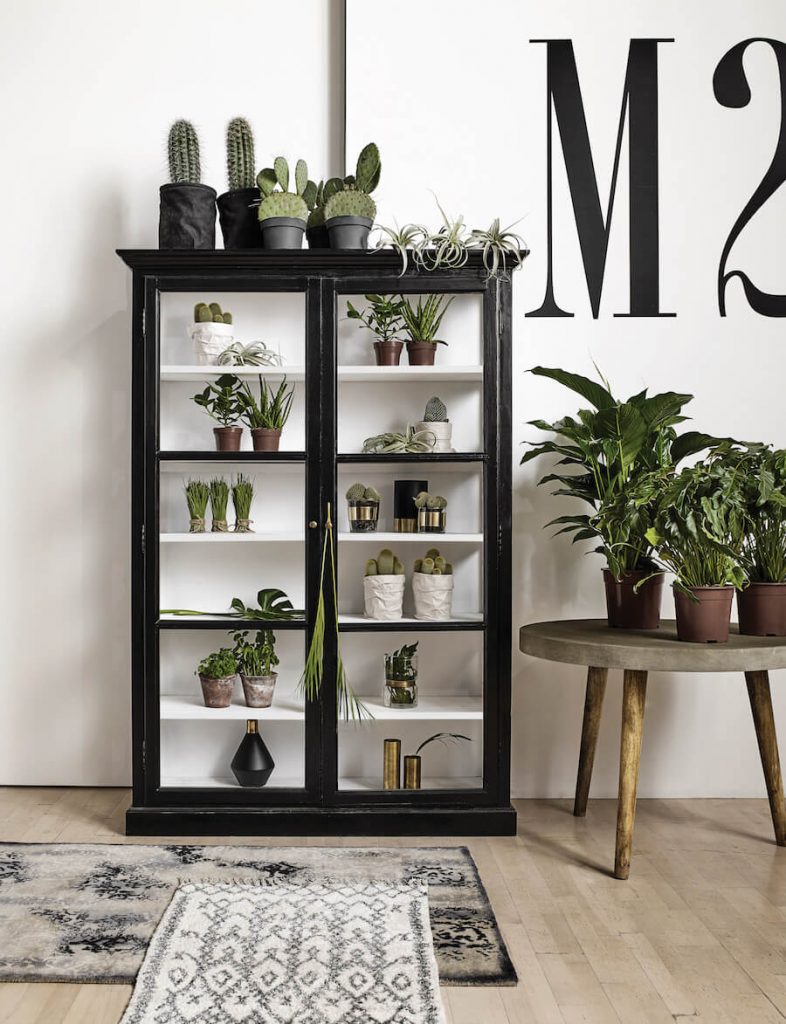 Winters may be stark and lacking in green foliage, but that doesn't deter the Danes from incorporating nature inside to brighten and lighten their home space. Wooden accents, such as flooring or a solid rustic oak chest, all help us feel closer to the great outdoors – an integral component of the hygge concept.
Hygge isn't just a buzz word or a passing trend, it's a philosophy that forms a core part of Denmark's endless success in the world happiness charts – and it could be your antidote to the stress of modern life.