Panton Chair
"1963 marked the start of a collaboration between Vitra and Verner Panton with the development of one of the most iconic chair designs of the 20th century"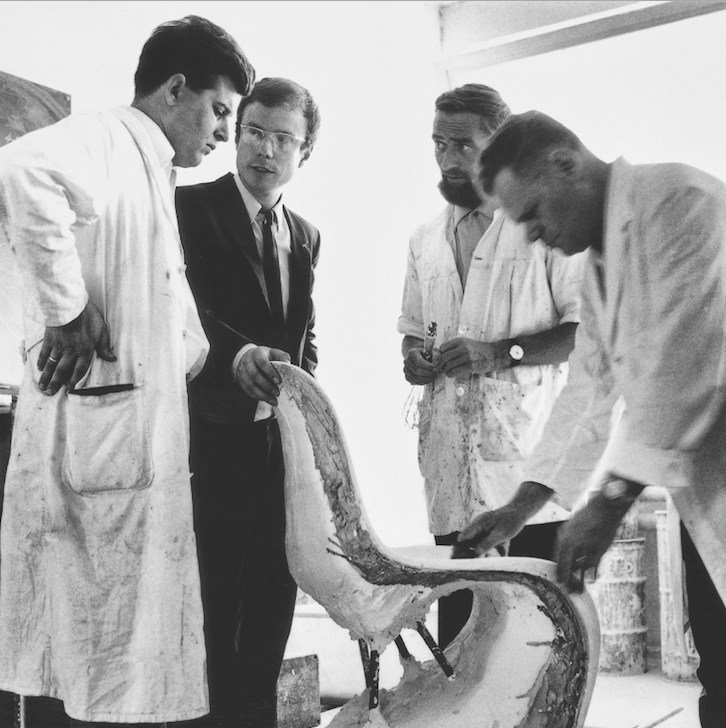 The history of the Panton Chair dates back to the latter half of the 1950s when Danish designer Verner Panton developed the idea of a plastic cantilever chair. However, manufacturers did not want to pursue this daring concept. Willi Fehlbaum, the founder of Vitra, was in-
terested in the idea but only agreed to it when Rolf Fehlbaum and the head of product development, Manfred Diebold, paid a visit to Panton and returned with glowing reports.
'Rolf [Fehlbaum, son of the Vitra founding family] came to visit us one day and spotted a prototype of the Panton chair. It wasn't sta- ble enough to sit on. Rolf asked: "Why isn't this chair being man- ufactured?" I answered, "Fifteen to twenty manufacturers have tried it but have all rejected the project for different reasons." A well-known American designer – not Eames – even declared that something like that shouldn't be called a "chair" – claiming it was not suitable to sit on. Rolf was immediately on the phone to a Vitra technician, Manfred Diebold. […] Without Rolf there would have been no Panton Chair.' – Verner Panton.
1963 marked the start of a collaboration between Vitra and Verner Panton with the development of one of the most iconic chair designs of the 20th century. It turned out to be a nearly impossible challenge, as the bold contours imagined by the designer had to be reconciled with the physical limits of plastics technology and manufacturing requirements. It involved several years of research, testing, discarded designs and continuous prototype development: the final shape of the chair was the culmination of ten prototypes made of manually laminated, glass-fibre reinforced polyester. Verner Panton and Vitra developers worked persistently and steadfastly on the project, sacrificing their evenings and weekends.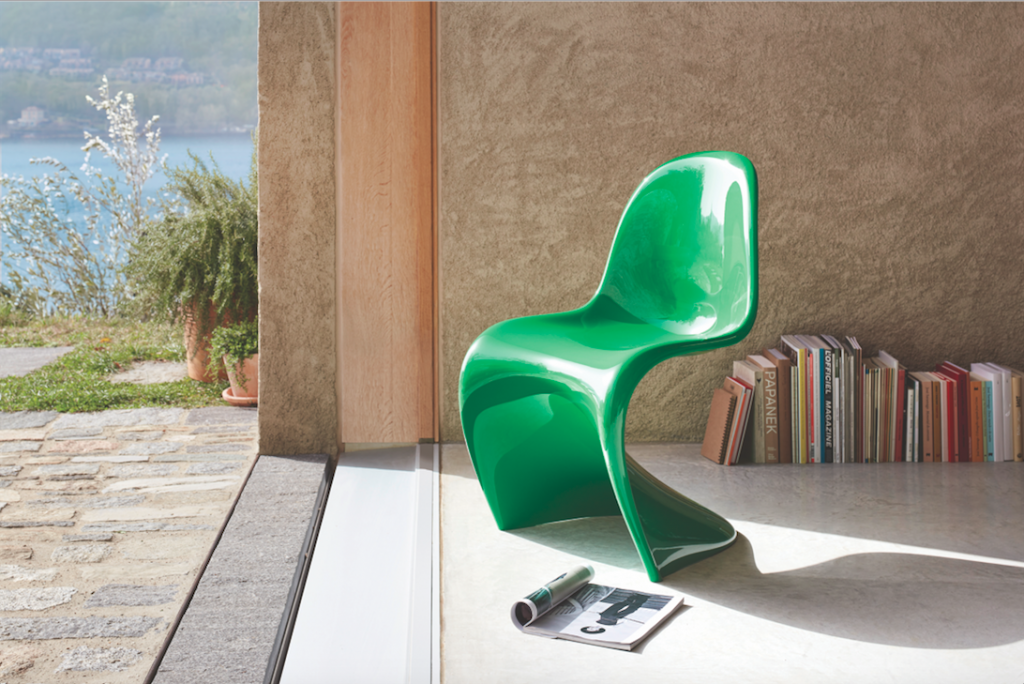 Investing in innovation
Vitra places a high priority on investment in innovation. They con- stantly strive to push and expand the boundaries of design by linking their technical and conceptual know-how with the creative talents of leading designers. At the same time, the design classics in Vitra's portfolio are continuously updated in cooperation with the designers or their legal heirs to adapt them to the needs of today's users.
In that spirit, Vitra manufactures Verner Panton's design– which can be found in numerous museums and exhibitions – in two models: the Panton Chair Classic in rigid polyurethane foam with a glossy surface and the Panton Chair in polypropylene with a matt finish. Since 2007, the latter has also been available in a children's version, Panton Junior, in keeping with the designer's original plans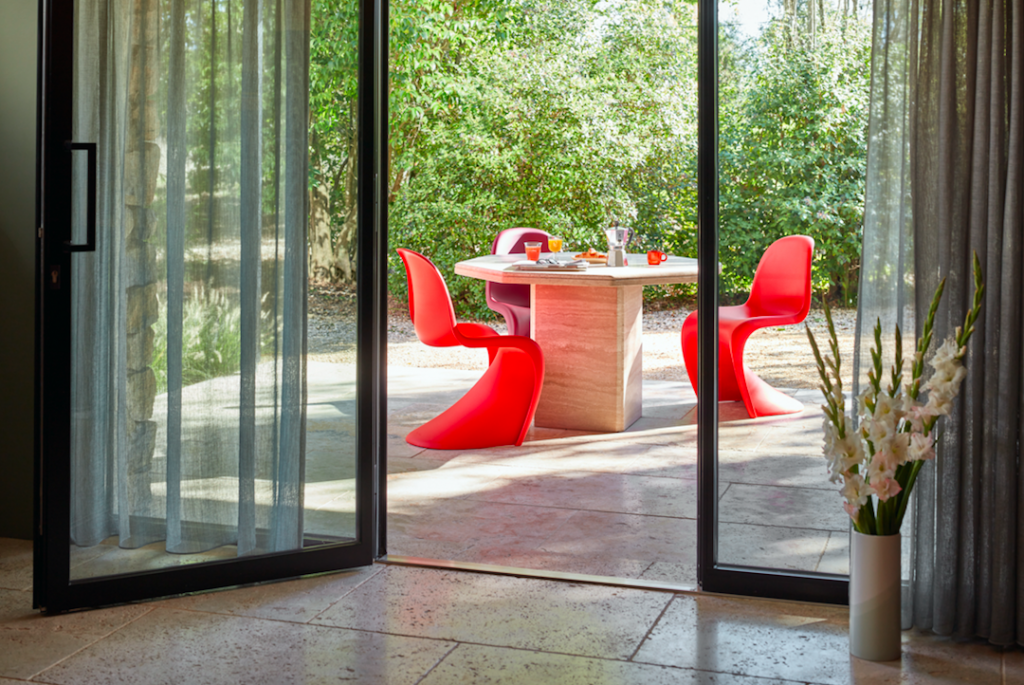 Provided by Vitra | Official Distributor at Vivendo, Mdina Road, Qormi.