Craftmanship excellence
Set in Vietnam's French-colonial city, Hanoi, Joinery A emerges as a renovation project showcasing Vietnam's local wood craftsmanship. Hannah Cremona talks with Toob Design Architect Mr Quang.
Hanoi is a multi-ethnic and rapidly growing urbanised city. Finding respite in the bustling city can be a tough cookie; this is why the architects and designers at Toob studio wanted to create "an enjoyable experience for the people who will live in this apartment." The 130m2 apartment enjoys stunning scenery towards the West Lake.
Architects: Toob Studio
Design Team: Nguyen Huyen Trang, Nguyen Khoa Diem
Photography: Nguyen Thai Thach.
Location: Hanoi, Vietnam
Renovated as a rental property, the architects wanted this design to "demonstrate the skills of the craftsmen through structural design and furniture." Joinery A is aptly named. The design team used 29,000 wooden panels for the renovation of this apartment, using a traditional joinery method by three craftsmen that involved more than 700 hours, creating a homogeneous area as an installation artwork.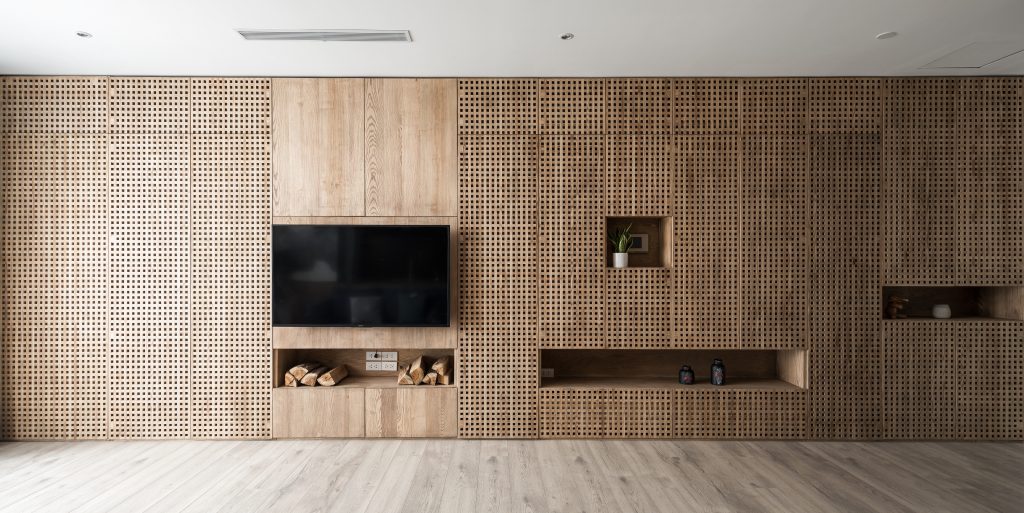 In addition to showcasing excellence in craftsmanship, the meticulously constructed wall panels, cabinets and shelves add a sleek and minimalist experience. Doors to rooms, storage, and appliances become invisible, bringing in much-needed calmness and airiness to the space that is clutter and chaos free.
Simple and natural tones are consistent throughout the apartment with white walls, ash wood panels and locally made furniture, allowing the possibilities for colour to be added to the mix. "We want the apartment to have a soft, natural look and neutral colours. Depending on the personalities of the people who will live here, they will have the opportunity to show their colours," Quang added.
Get The Look – VAMP's Top Picks