Il Sereno
One of the most celebrated launches this year, Sereno Hotels opened Il Sereno; an ultra-modern property designed by Patricia Urquiola, nestled on the banks of the idyllic Lake Como
Design: Patricia Urquiola Photography: Patricia Parinejad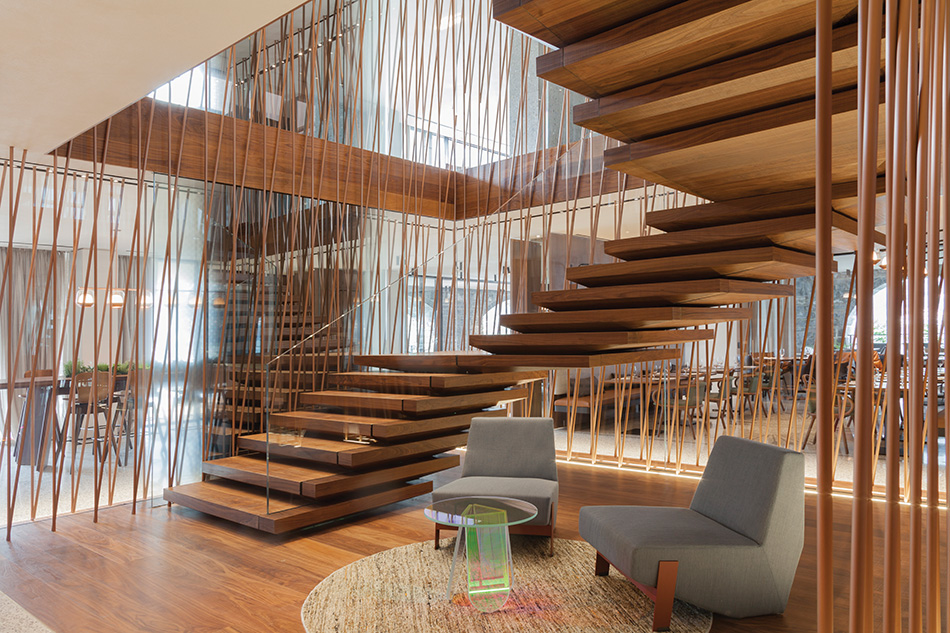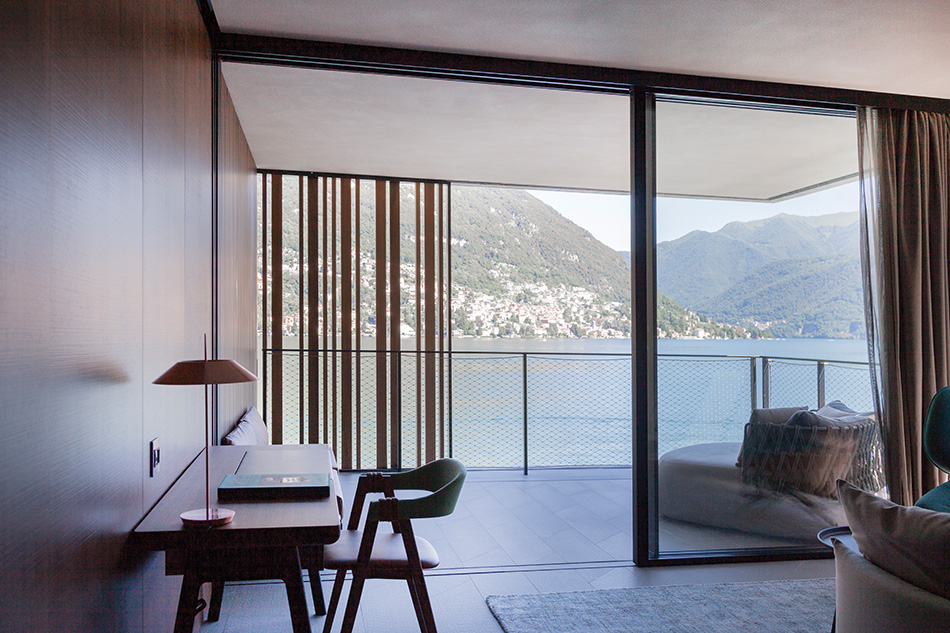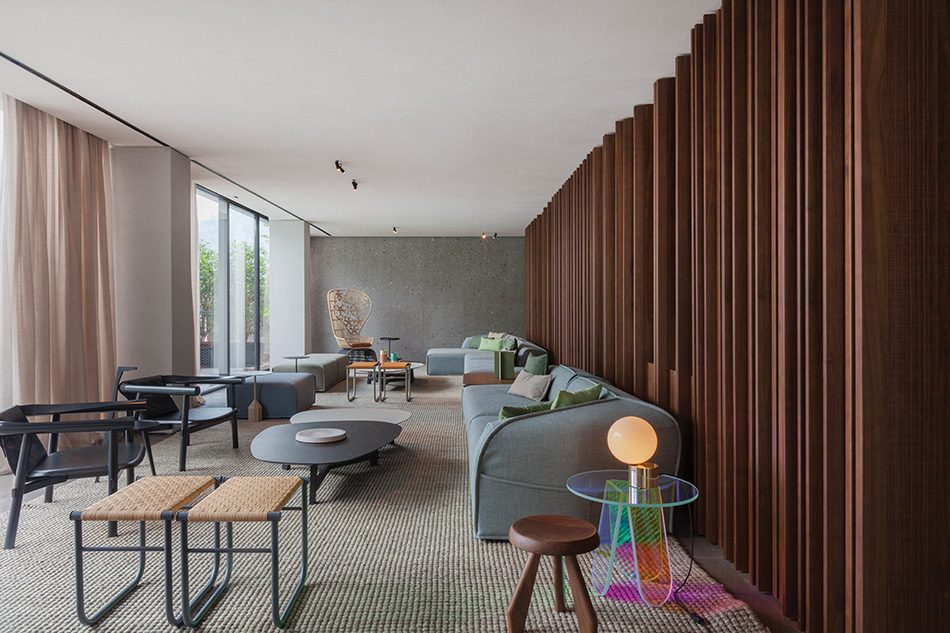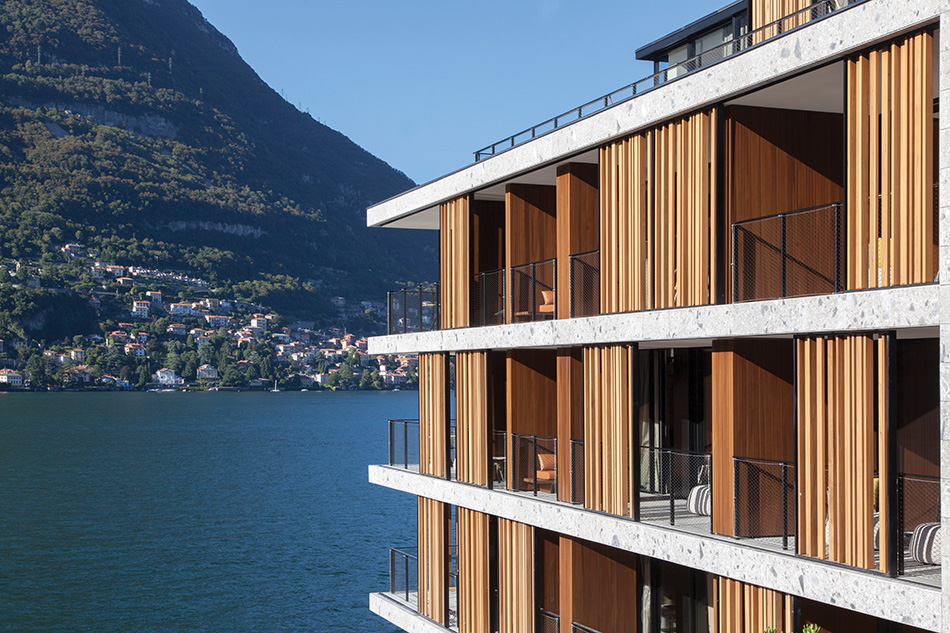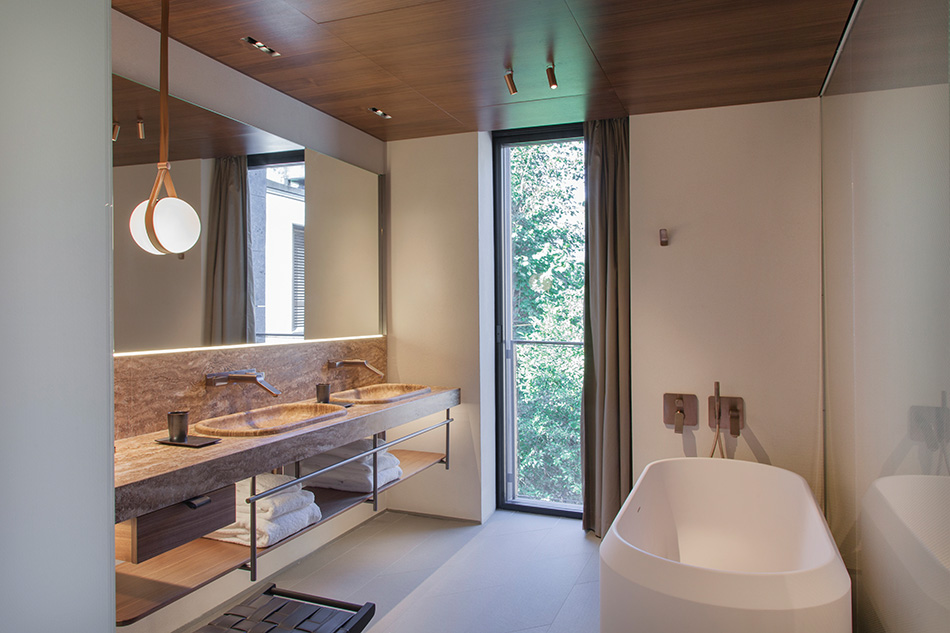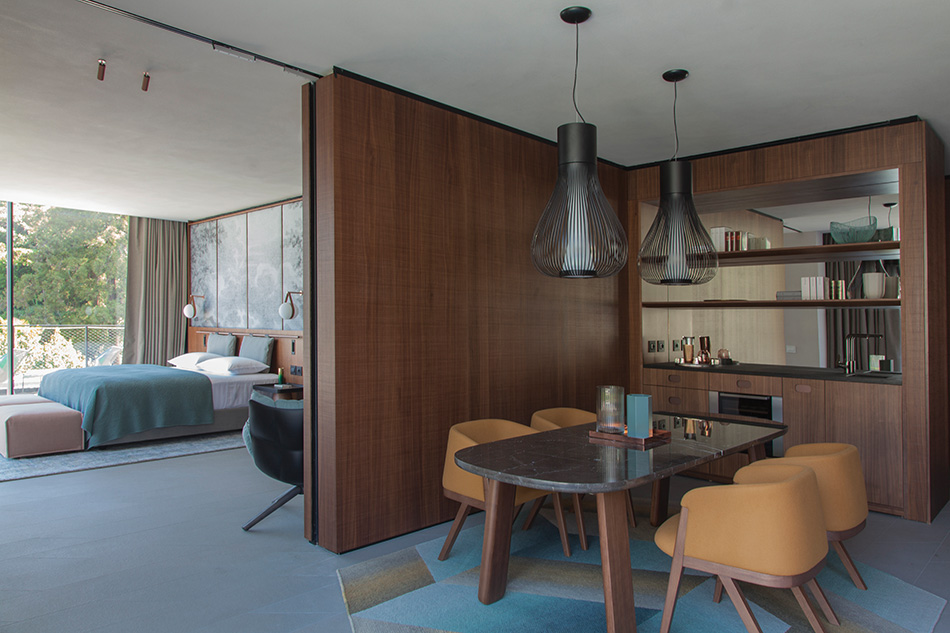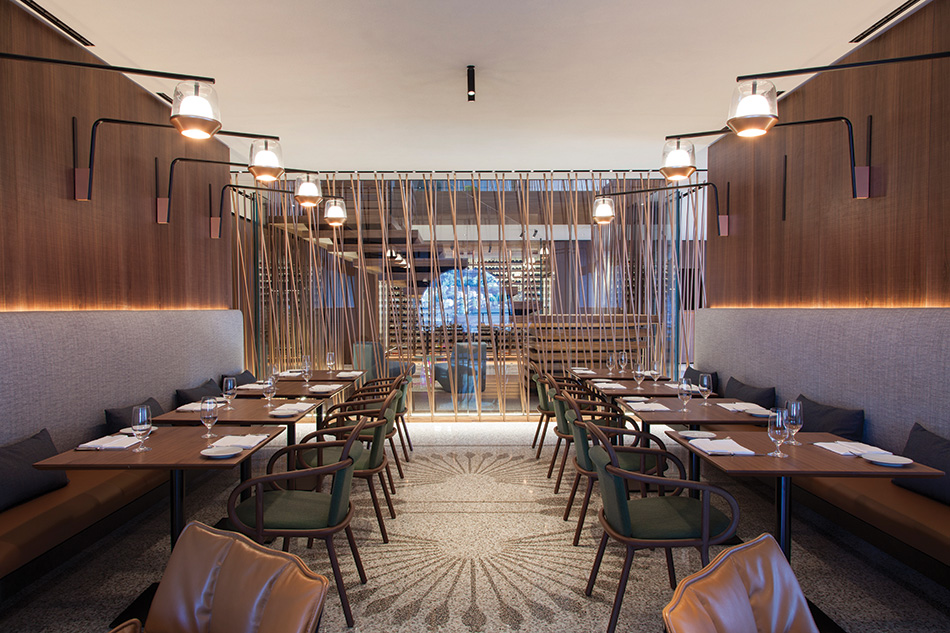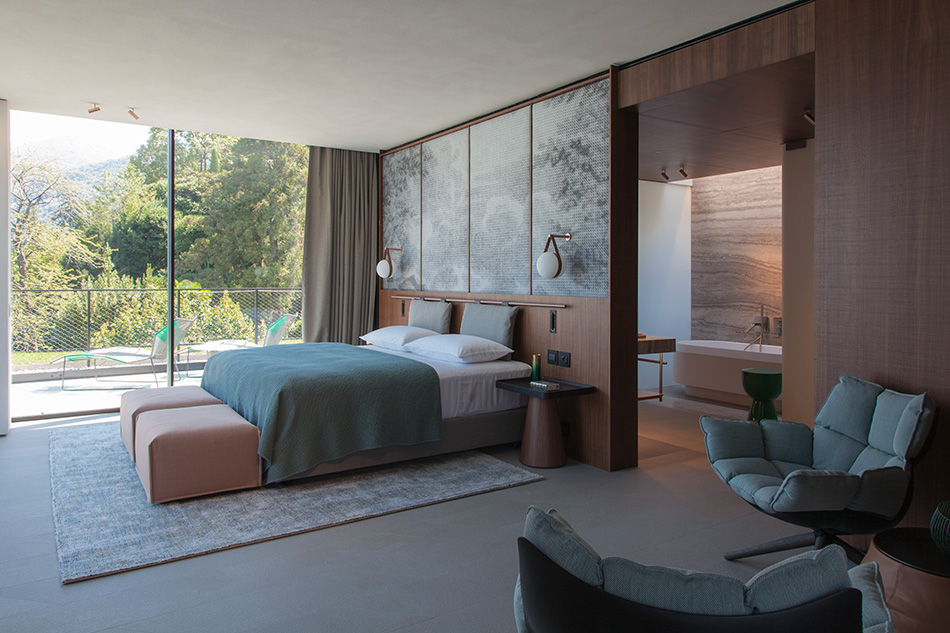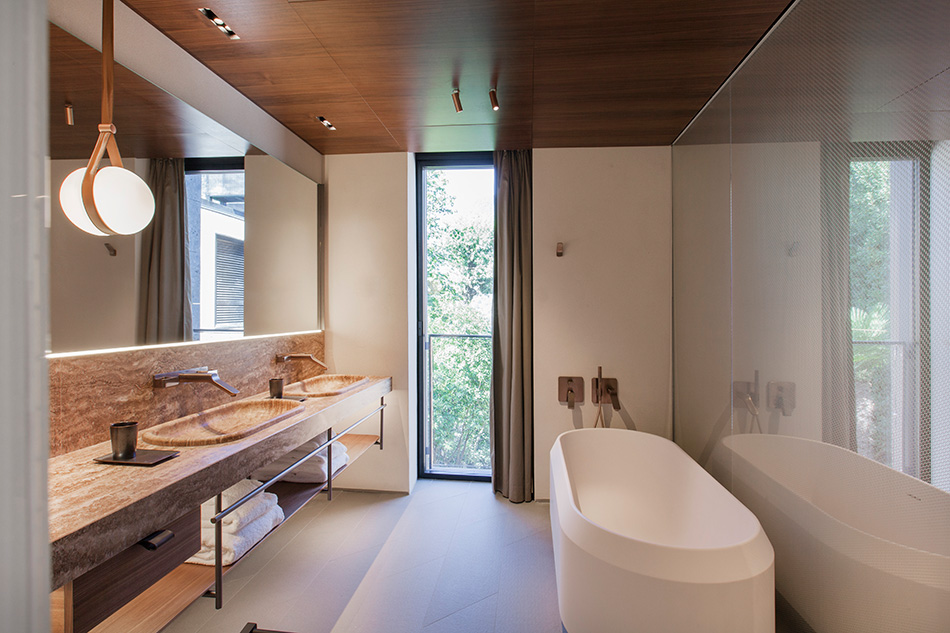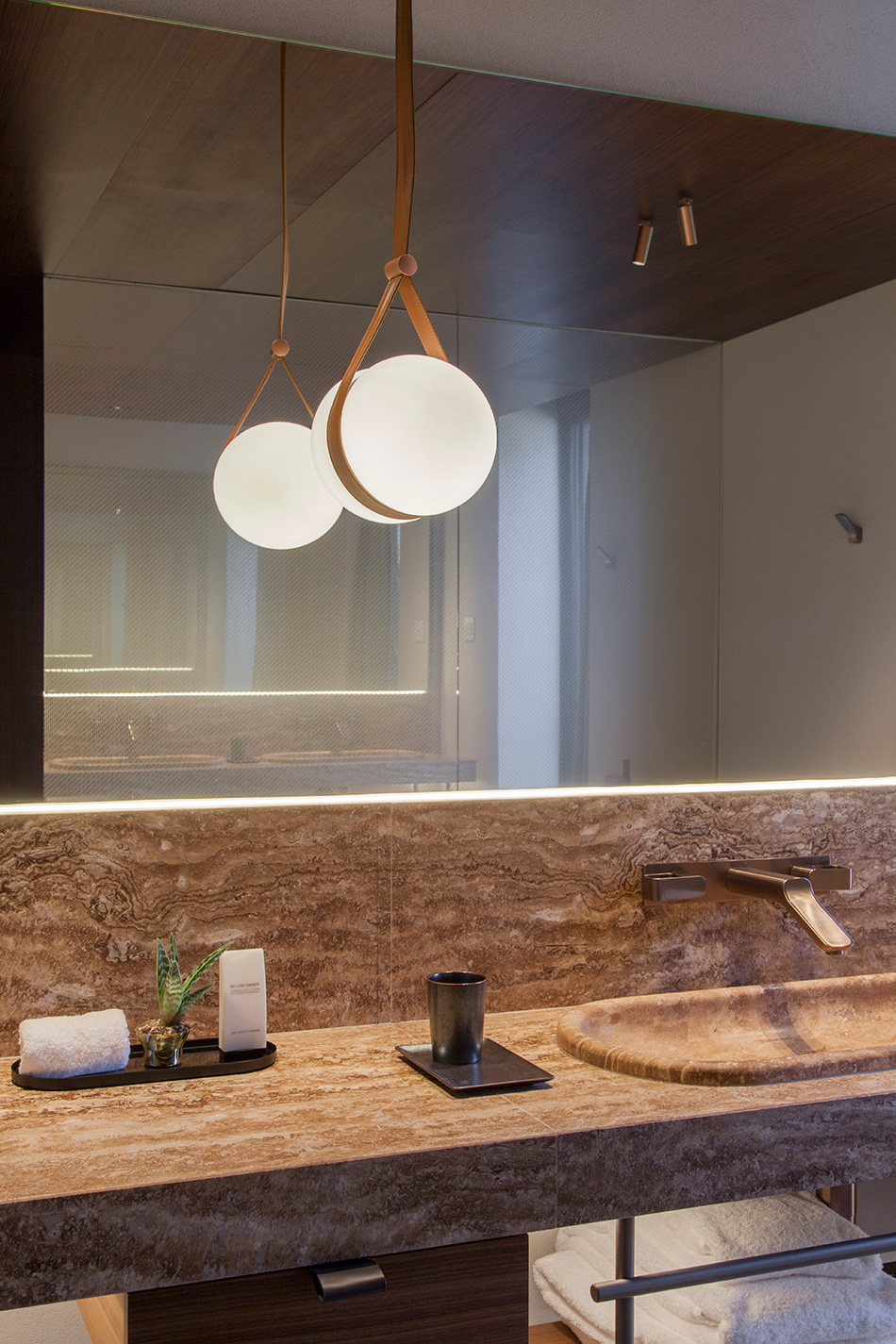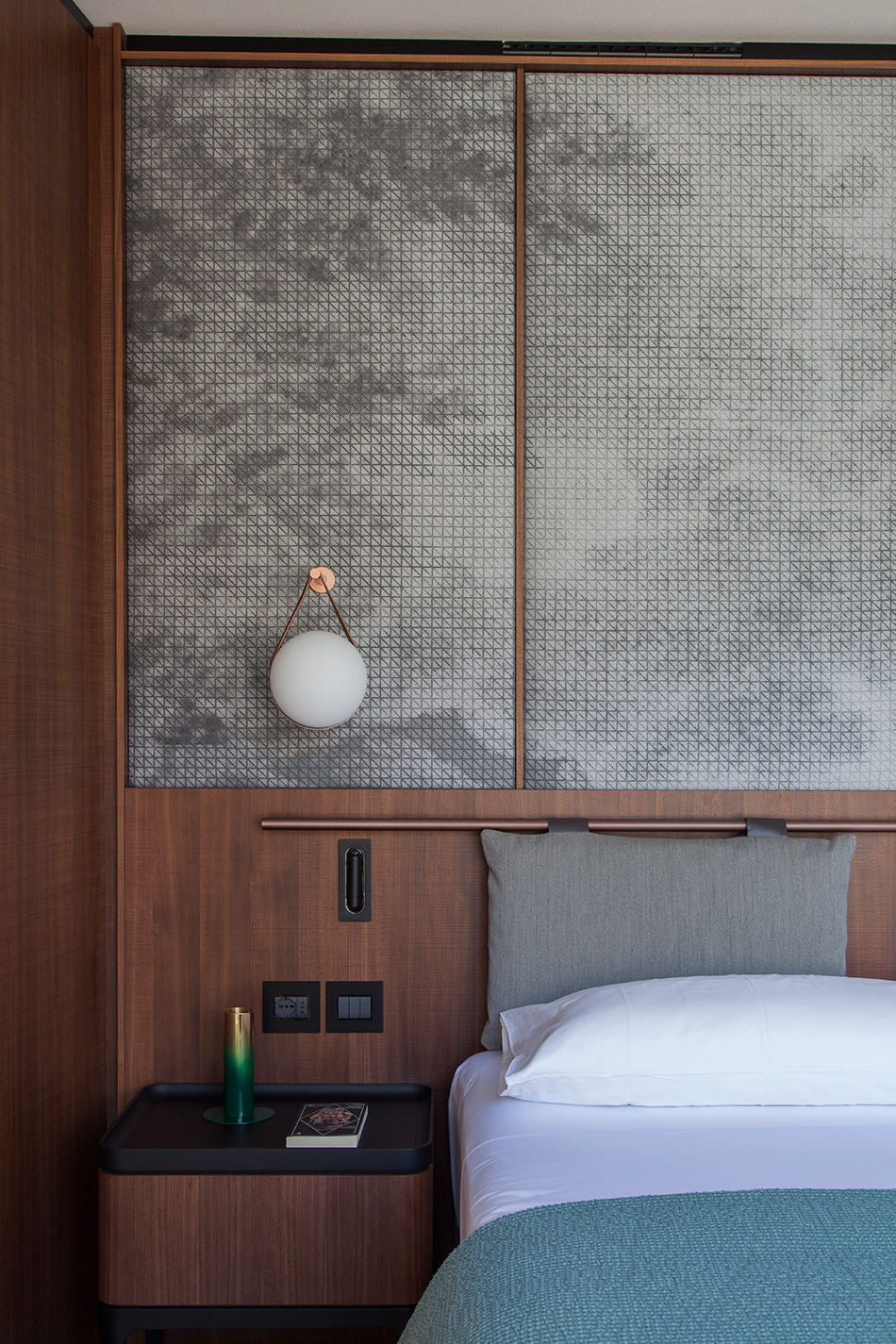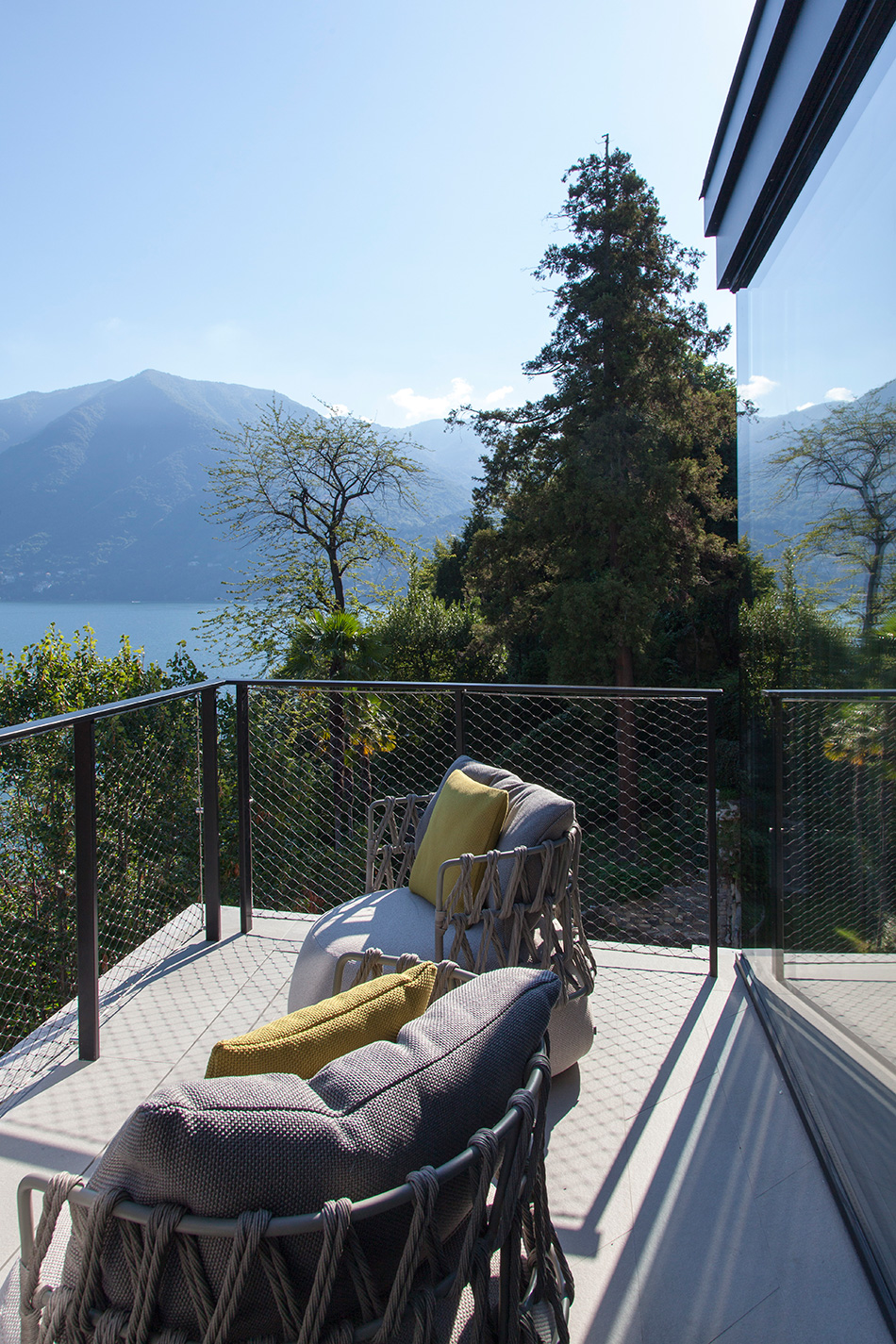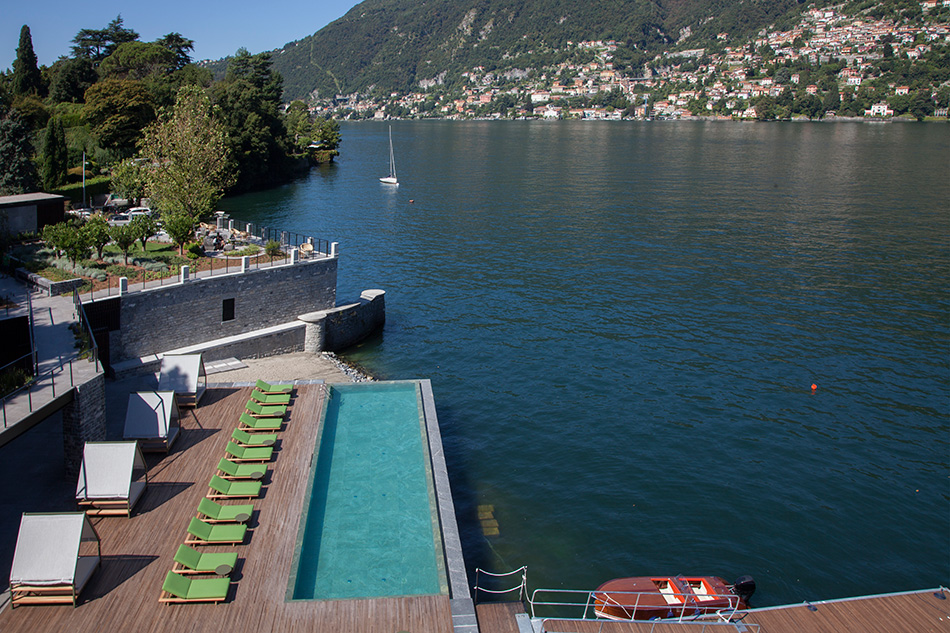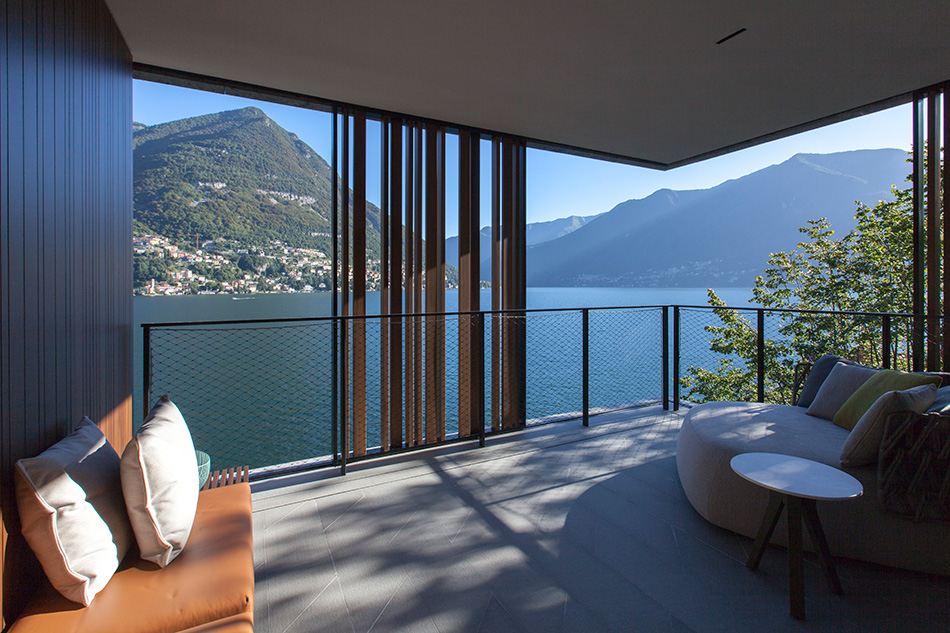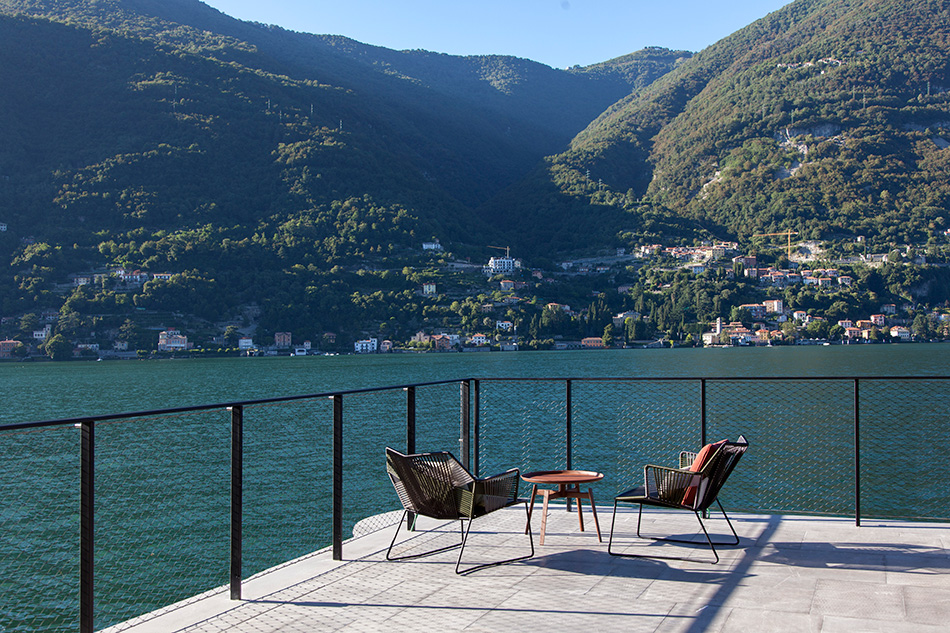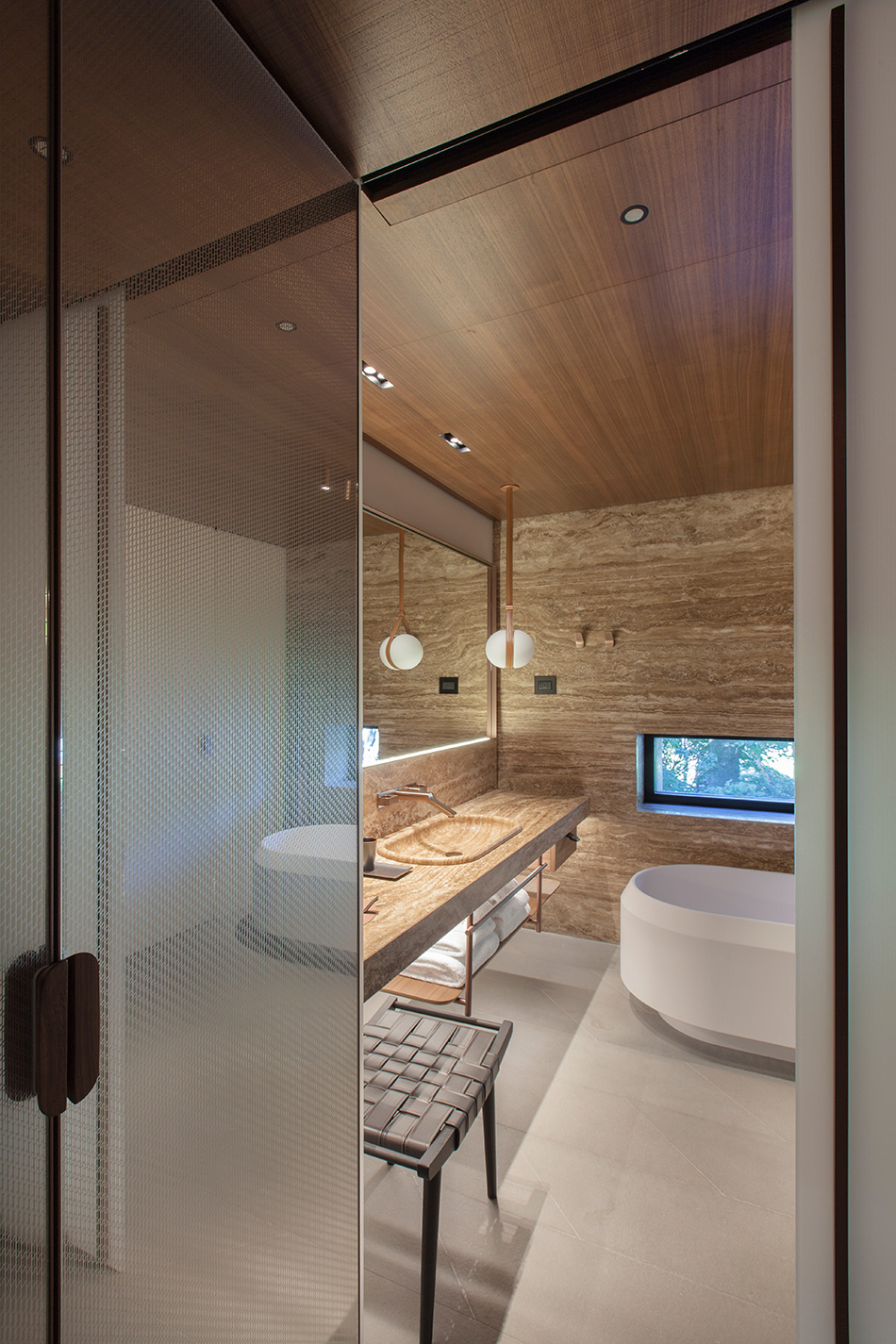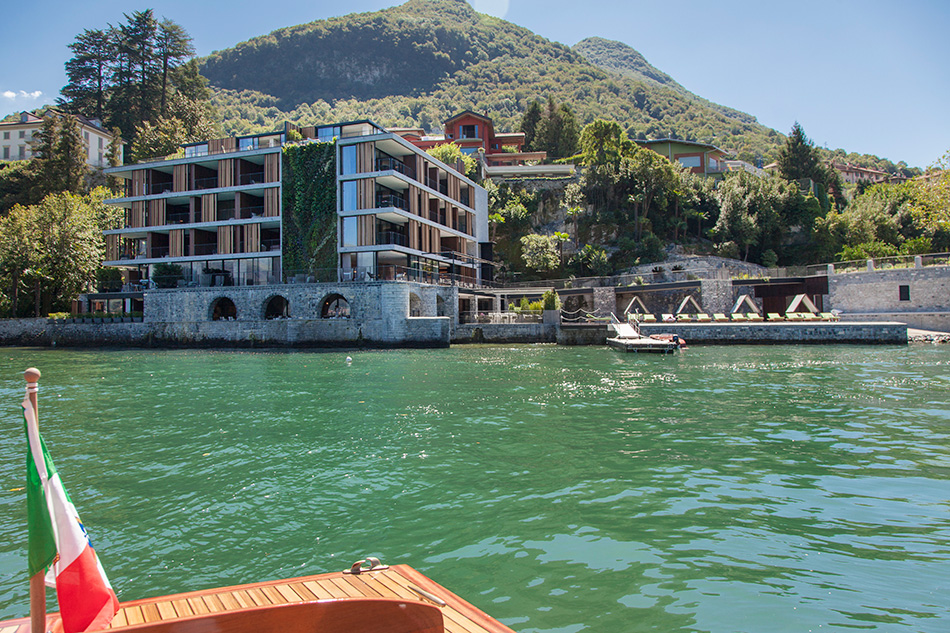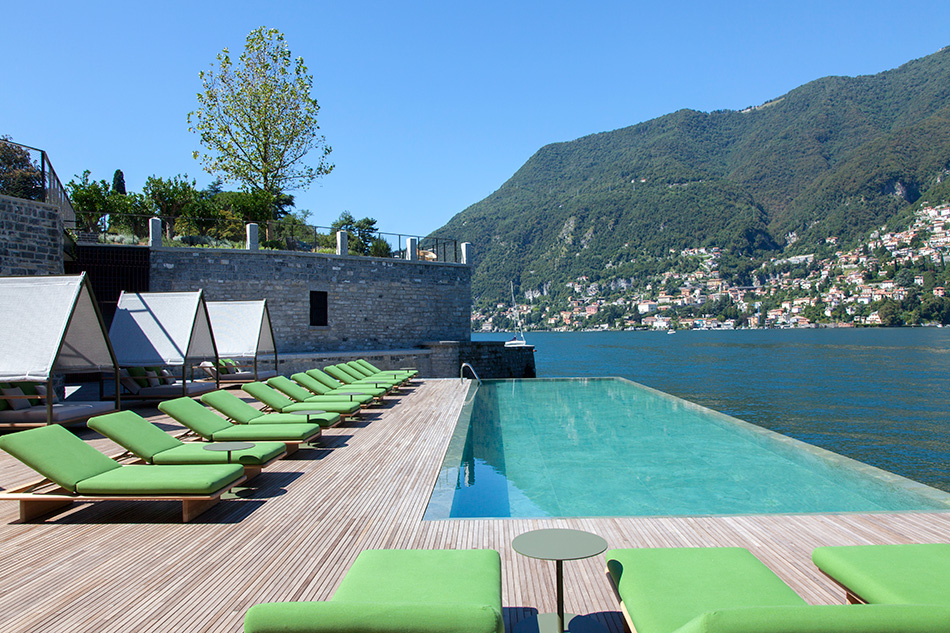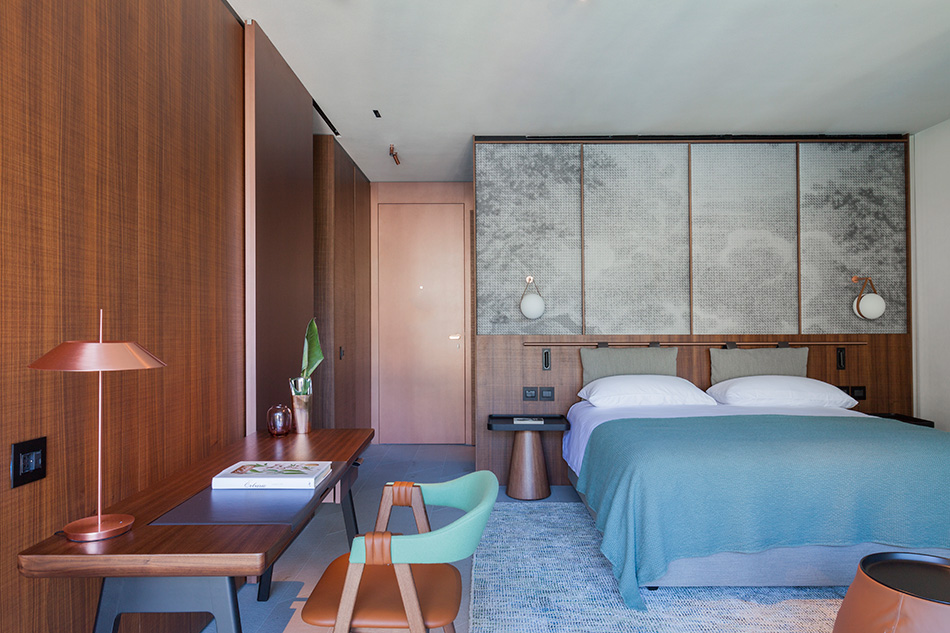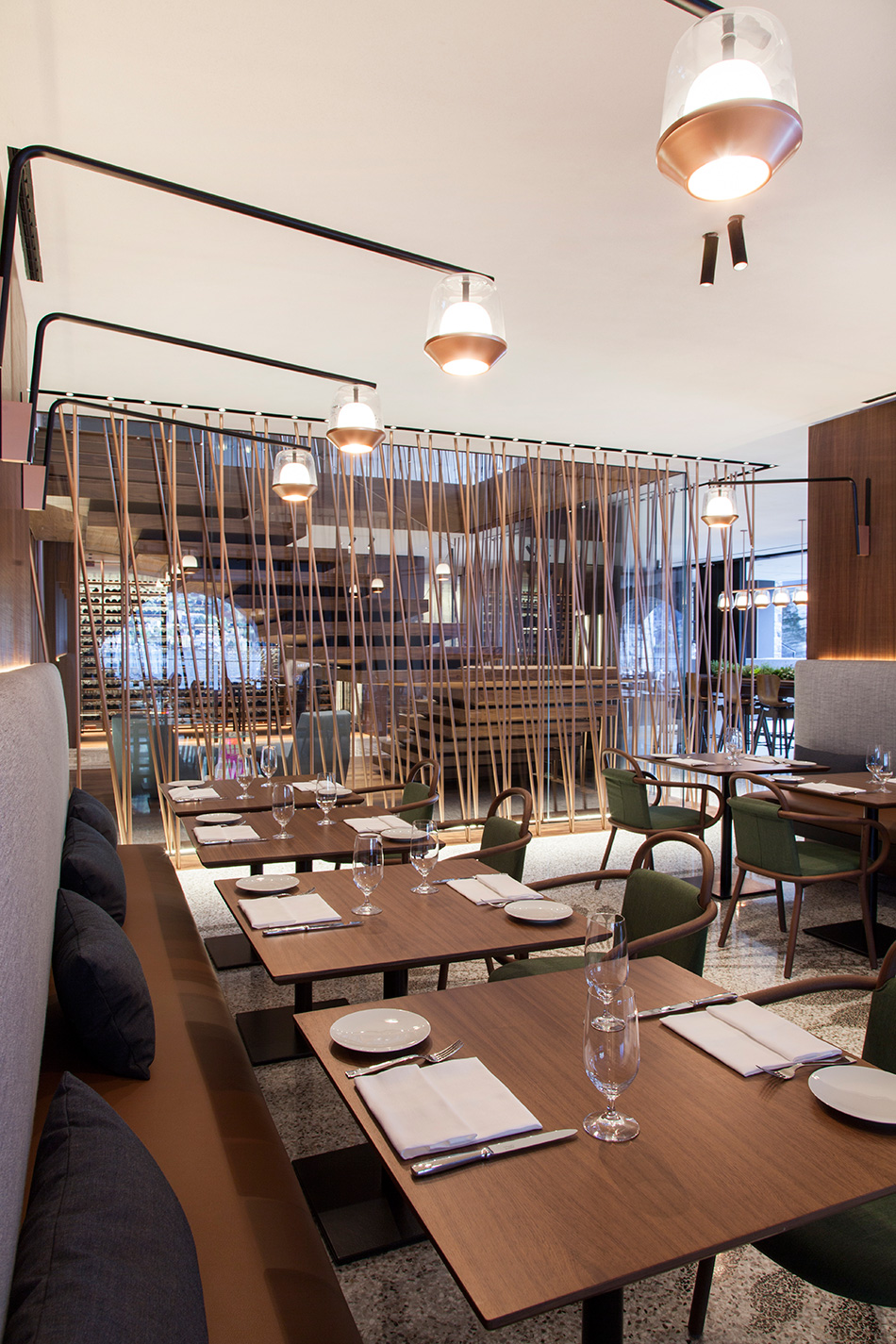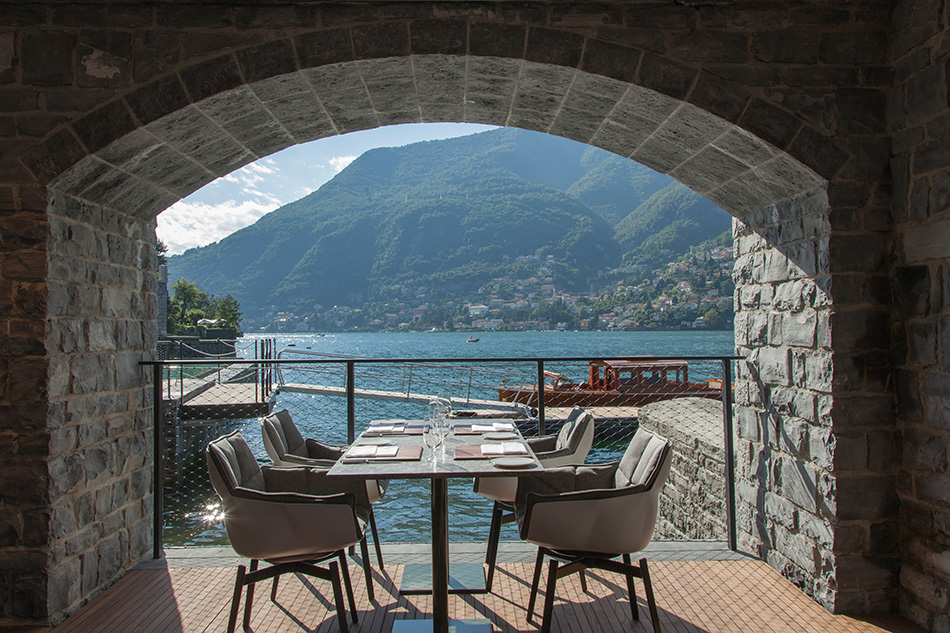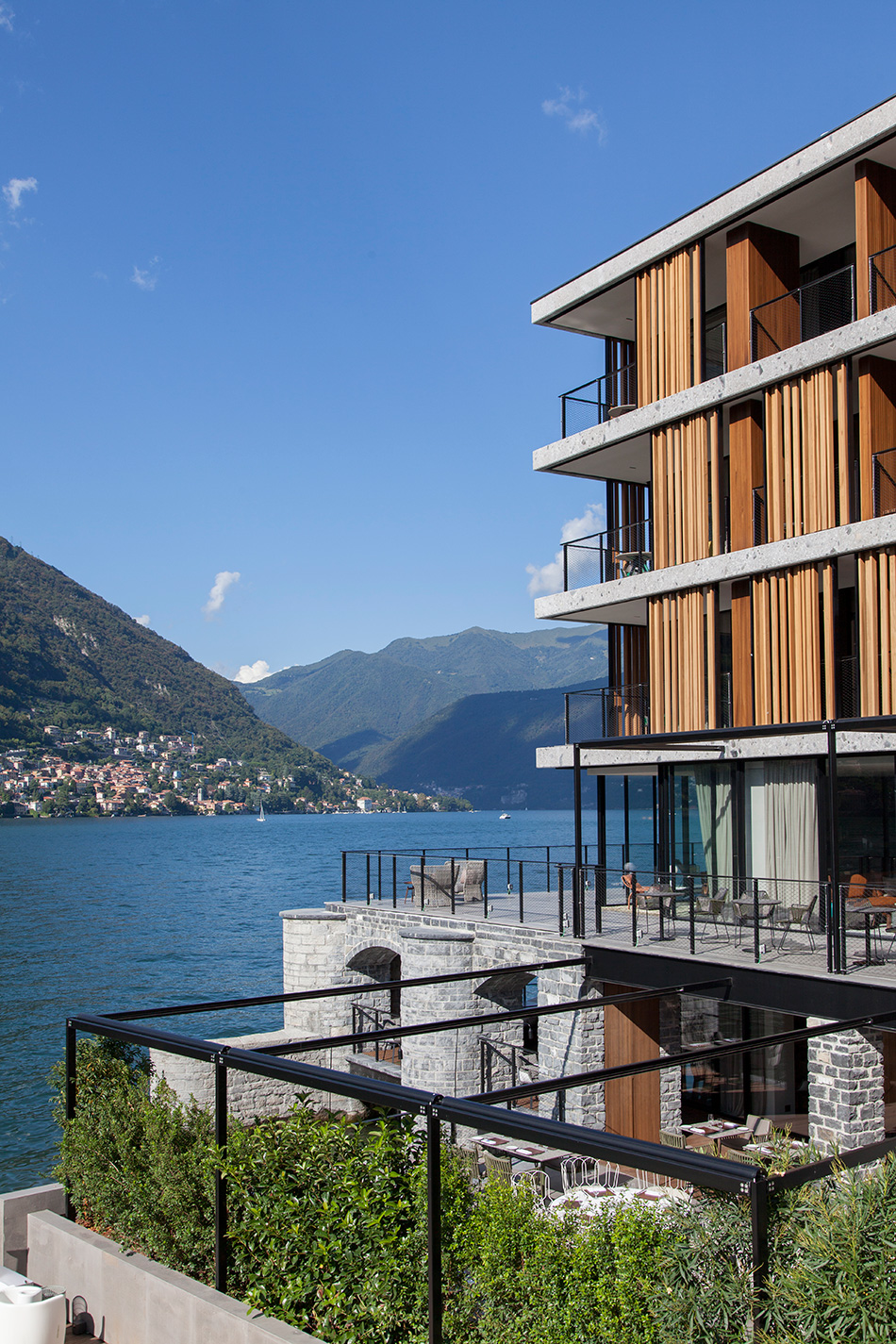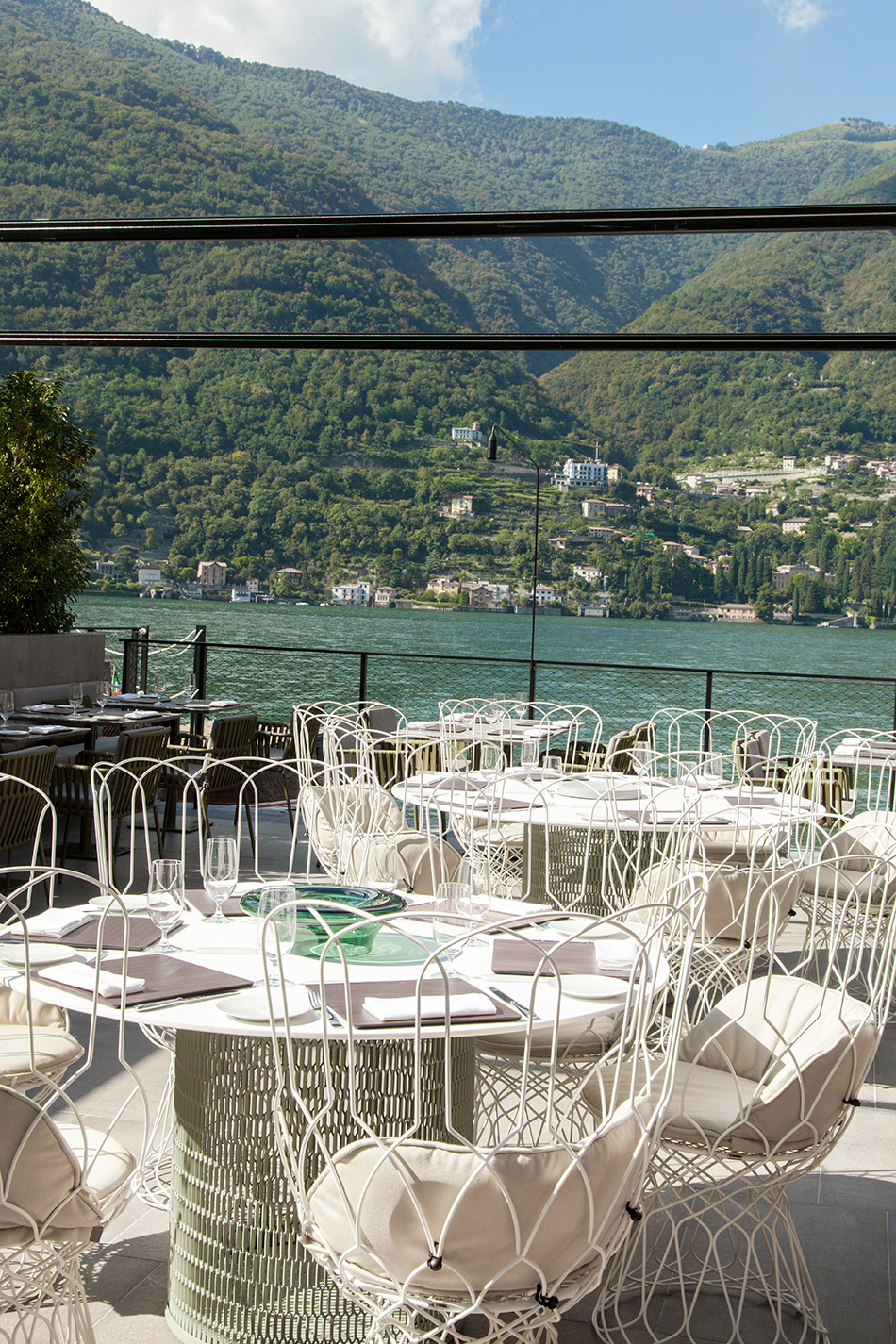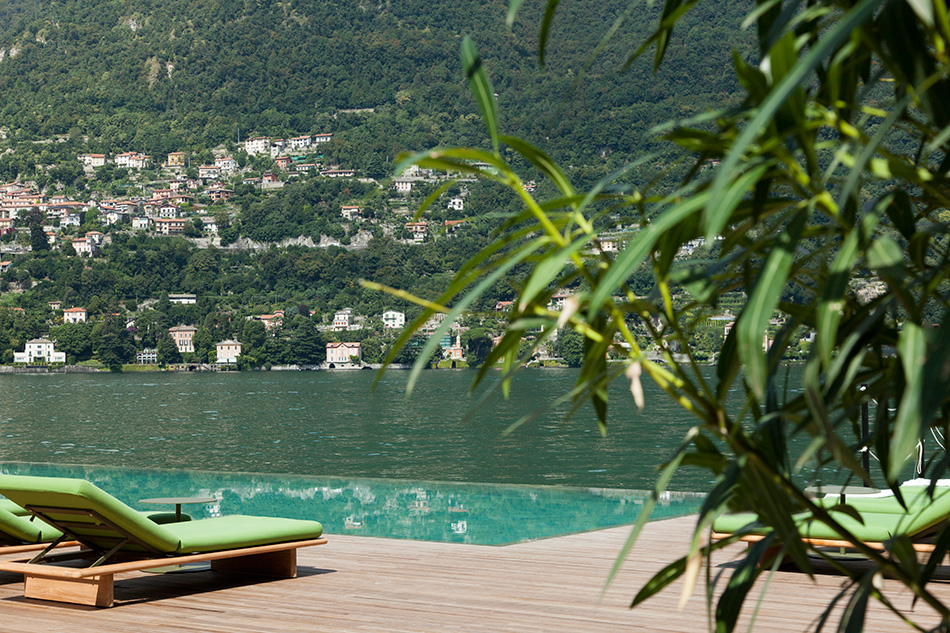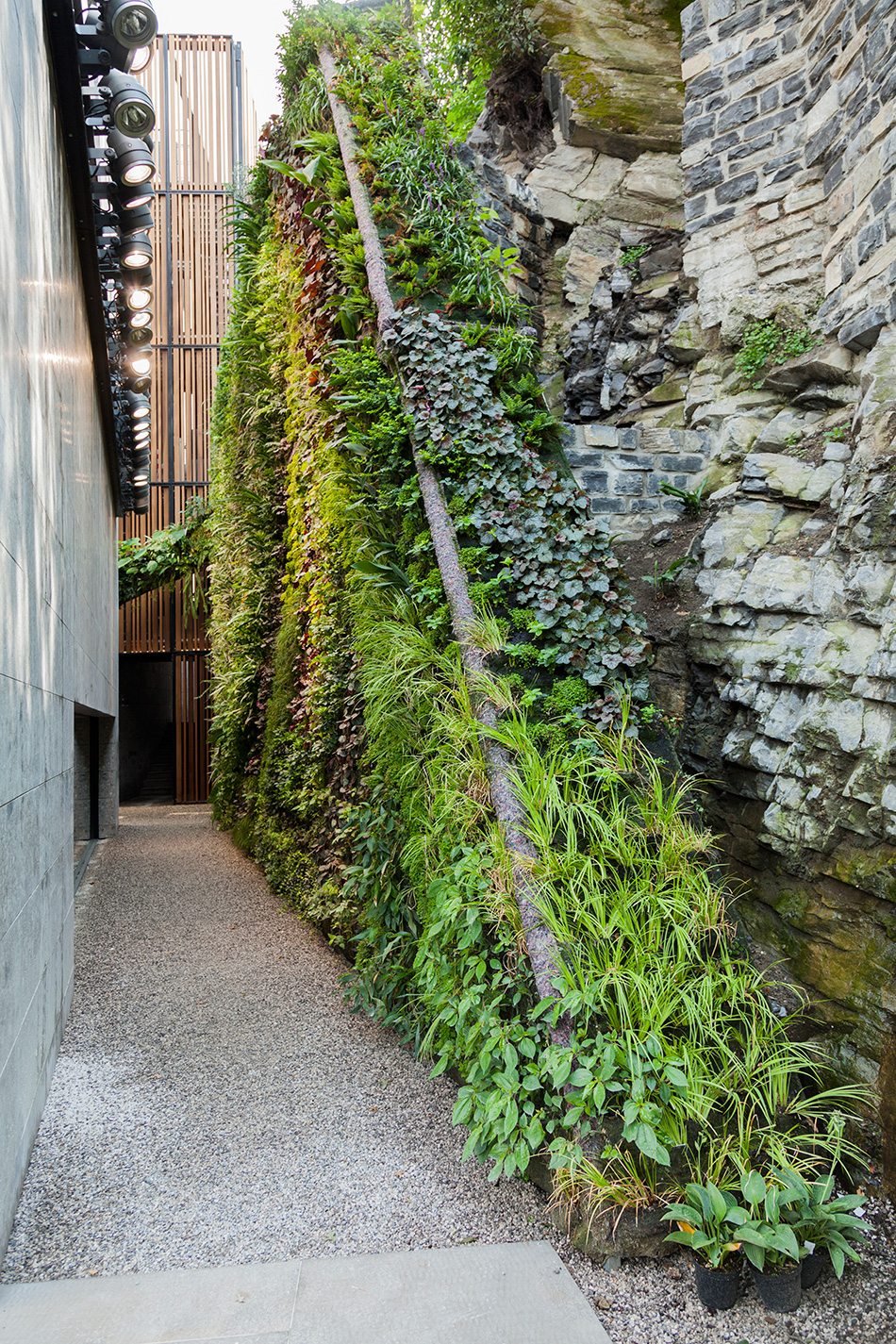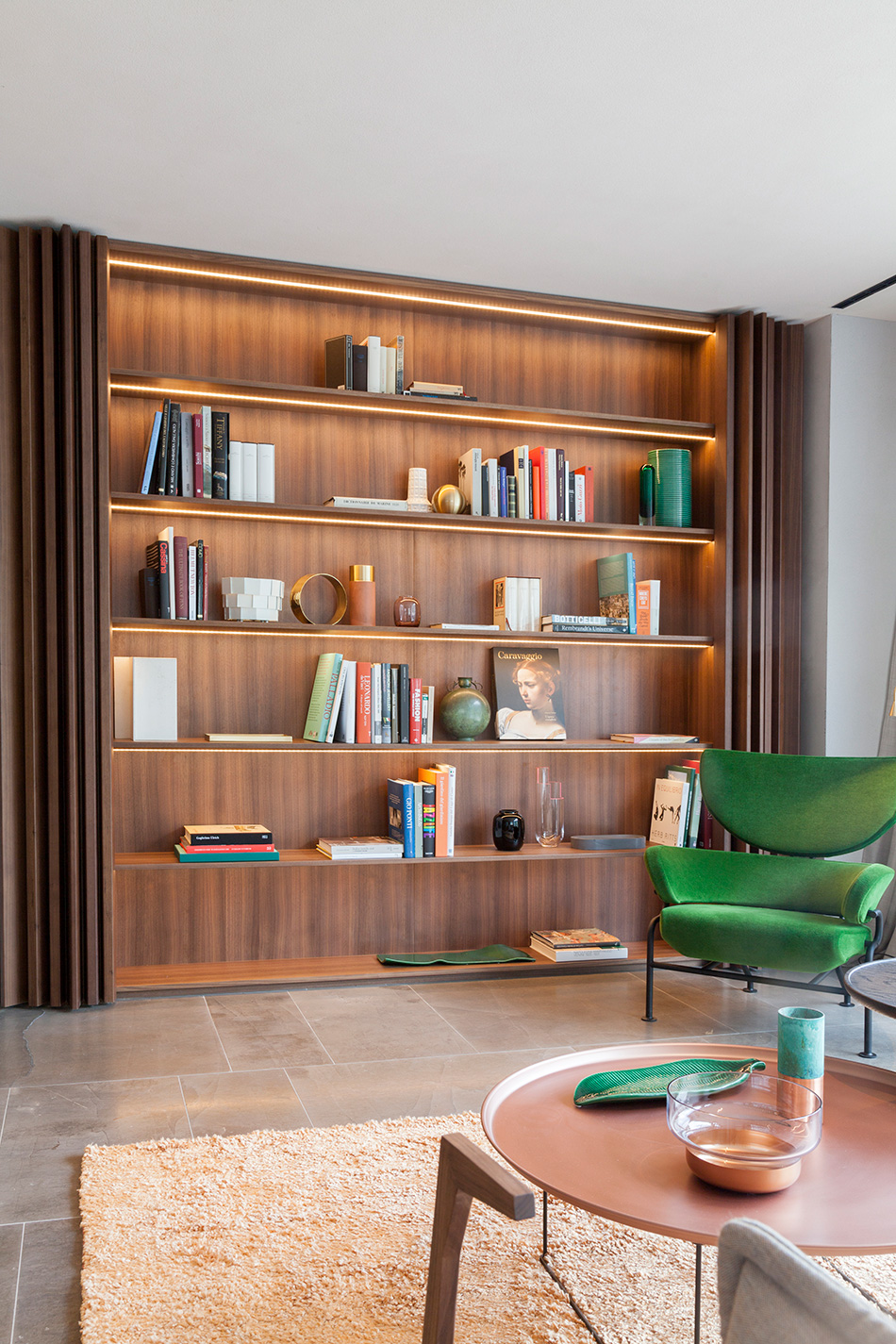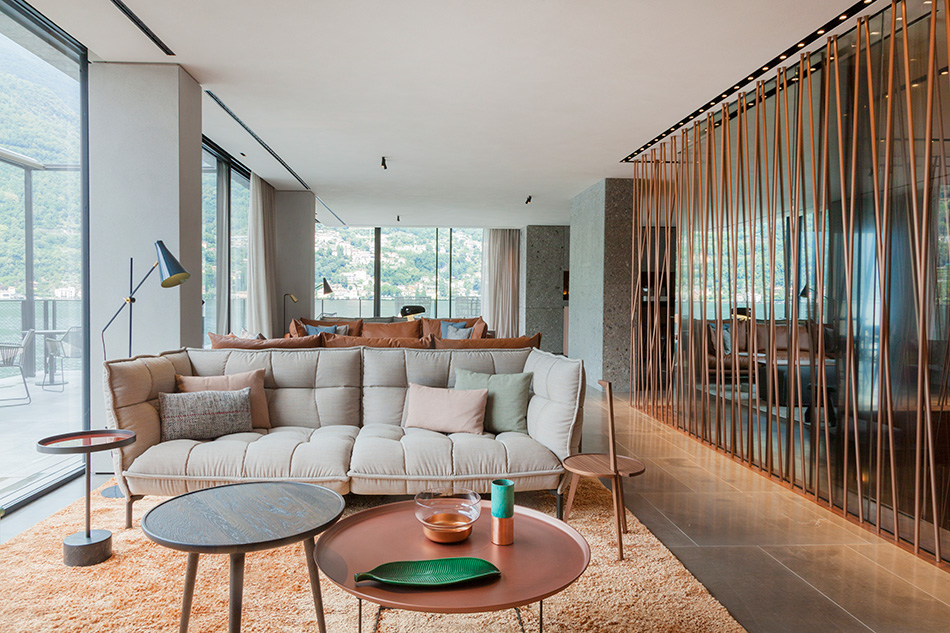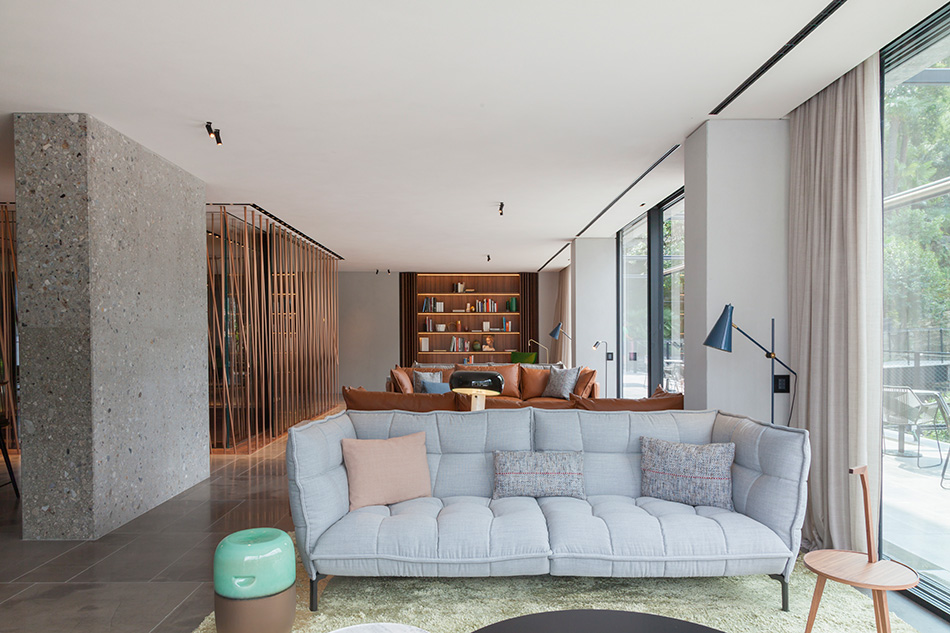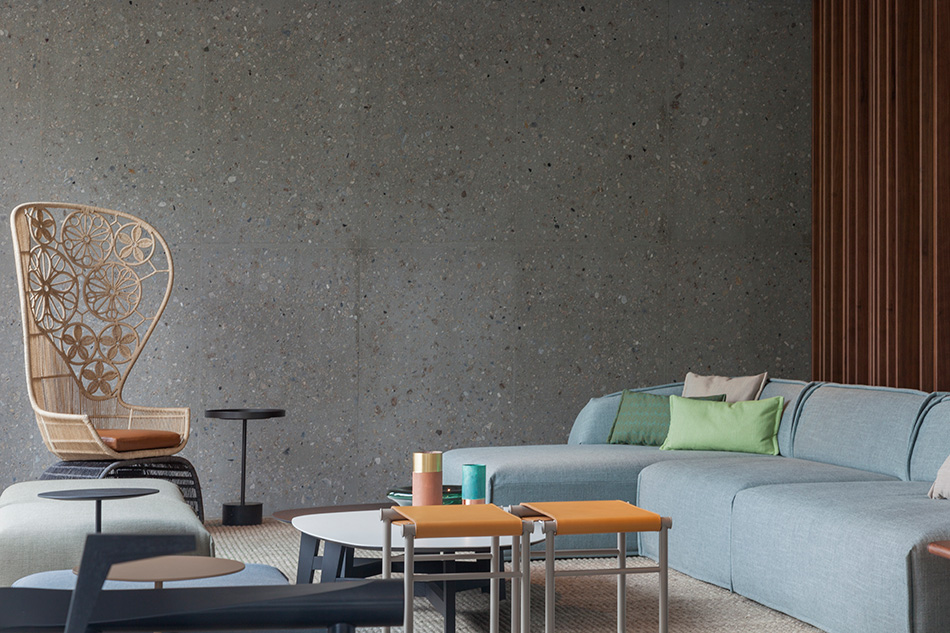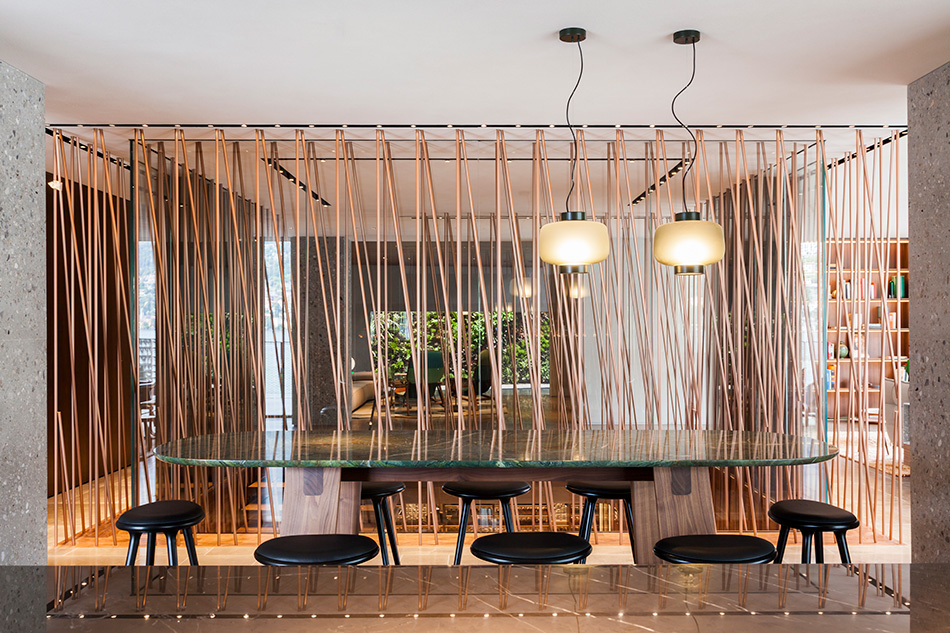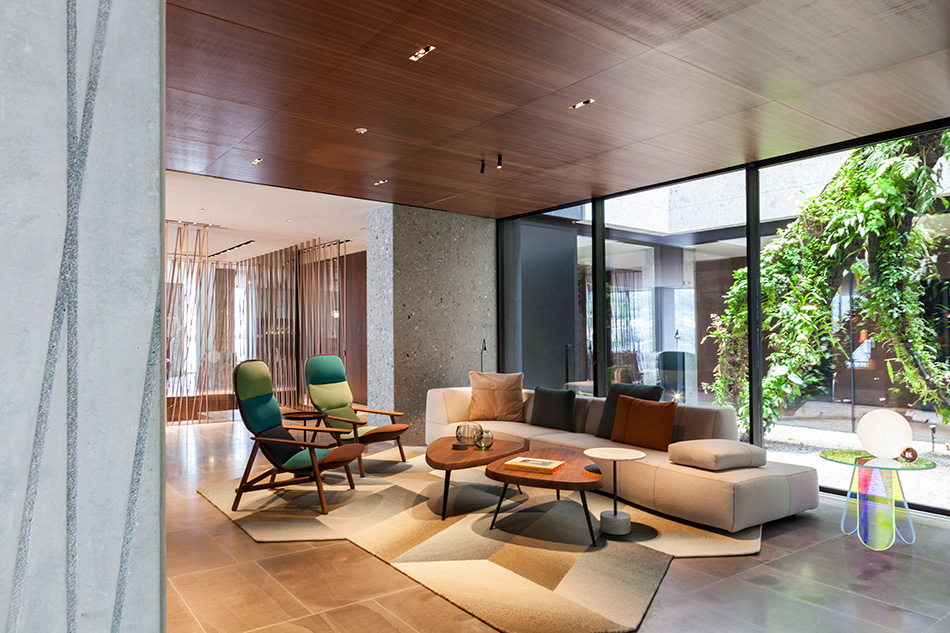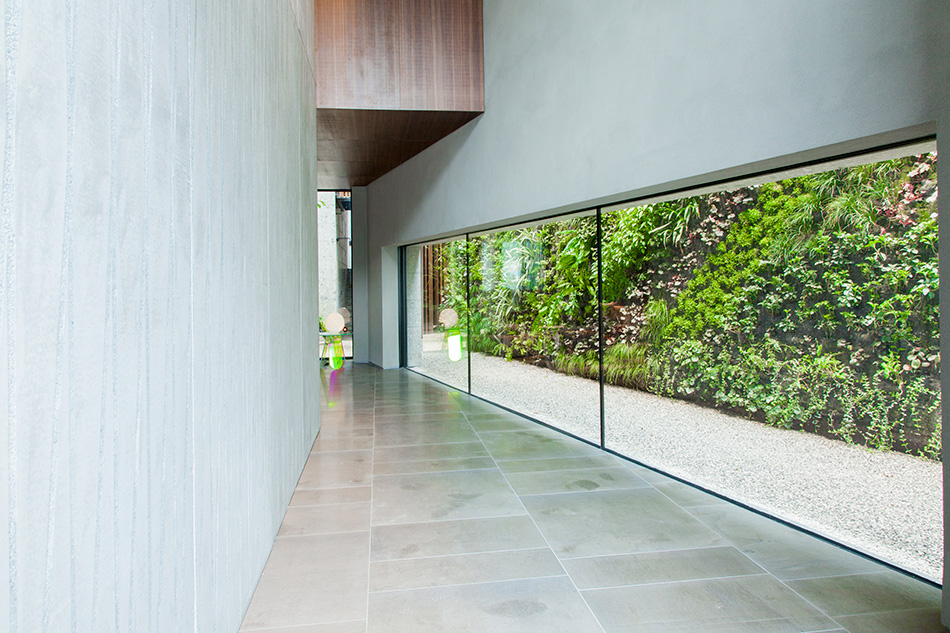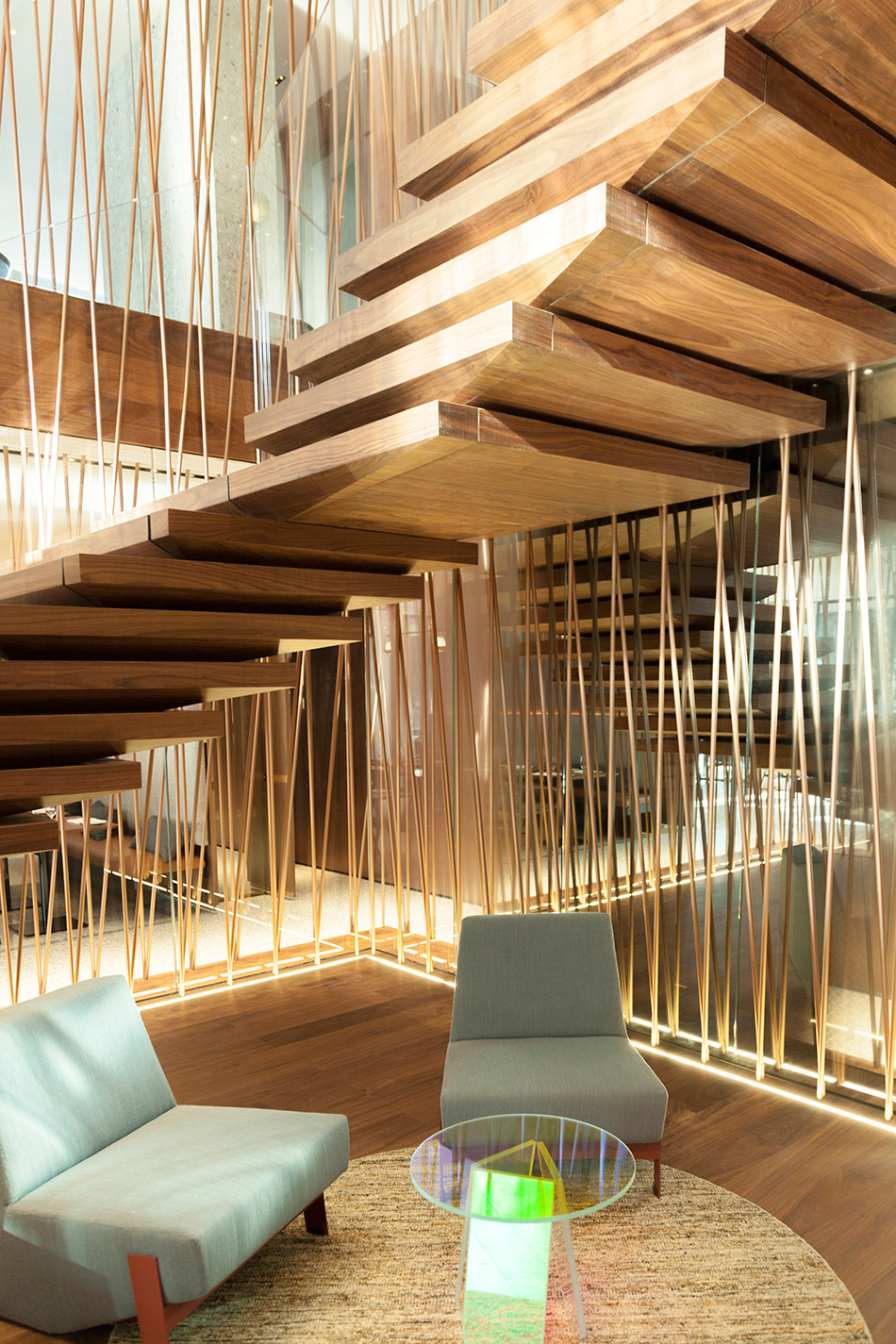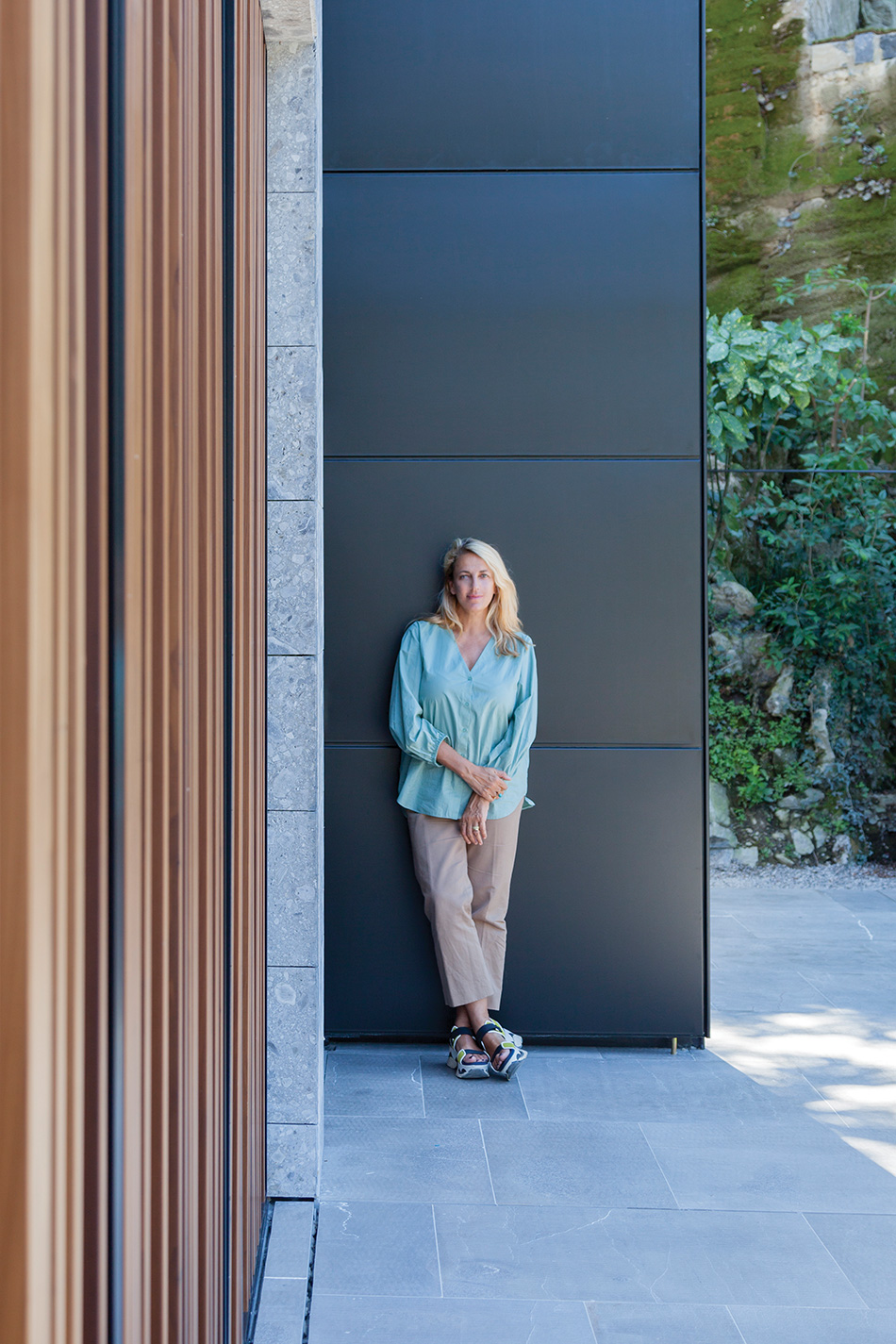 Heralded as the most contemporary property to grace the shores of this sought after Italian destination, Il Sereno was created by celebrated designer Patricia Urquiola who was inspired by the natural beauty of the famous lake to produce a clean, simplistic design that embraces and focuses on the spectacular surrounding environment; a stark contrast to the classical designs that are commonly associated with the location.
Spectacular views of Lake Como and scenic mountain ranges greet guests in airy lounge areas that seamlessly integrate the interior and exterior of the accommodations. At the centre of the hotel, Urquiola designed a stunning, original stairwell that serves as one of many focal points around the property. Made with natural materials including walnut wood, the large steps are encased in bronze and effortlessly "float" as the lobby's centrepiece. Guests will also find beautiful marble walls with bas-relief patterns that mimic the patterns found in the Venetian terrazzo floors of the restaurant. The hotel features 30 spacious luxury suites, each with its own waterfront terrace and unobstructed views of Lake Como.
Further amplifying the beauty of the lush green surroundings, Il Sereno features breath-taking botanical works of art designed by acclaimed botanist Patrick Blanc. Il Sereno is the first property where Blanc has created three distinct art pieces in one setting; two vertical gardens and one green sculpture. At the helm of Ristorante Al Lago, celebrated Milan-based Chef Andrea Berton presents modern Italian cuisine in a relaxed atmosphere. With more than 27 years of industry experience, Berton is a well-known and respected restaurateur who has won four Michelin stars across three restaurants in Milan.
The approachable yet refined menu he created at Ristorante Berton Al Lago encompasses the crossroads of the distinct regions near Lake Como including: the lake with its fish and aromatic herbs, the mountains of Valtellina known for its incredible wines, cheeses and meats, and the nearby Pianura Padana, known for its risotto and other fantastic ingredients.