Six walls house
Located on a long and narrow site which extends between a road and the water...
Architecture: Arrhov Frick Arkitektkontor Photography: Mikael Olsson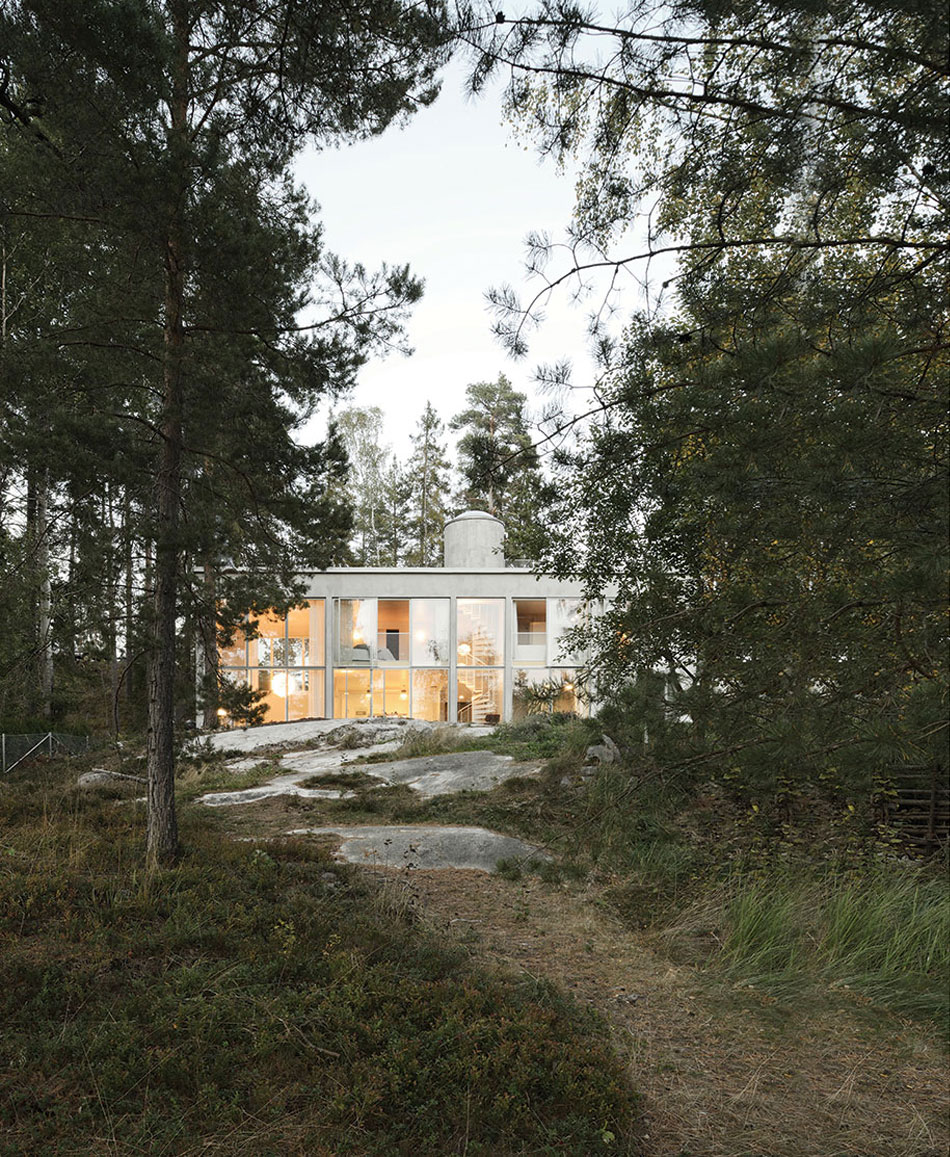 Six Walls House has been designed in such a way as to make the most out of its location's generous views over the sea and surrounding nature.
Arrhov Frick Architects say, "Perhaps as a contrast to the context, we wanted to build the house around a robust and clear material so concrete blocks with cement plaster became an important part. Simple geometry and detailing have been essential in order to build the house within a tight budget."
The house's name derives from its most prominent design feature, the six 5.4 metre-high parallel walls located along the waterfront promenade. The walls are anchored to a closed wall to the north, which offers both privacy and unobstructed views of the sea. The walls also serve to form the house's structure and to separate the different rooms and living areas.
Between some of the six walls there are casted slabs that divide the rooms horizontally. The room dimensions and relationships were tested and developed with care during the process, the result of which is a sequence of different types of spaces with specific characteristics.
Wooden panels are seen covering the ceilings and gauzy curtains filtering the light. The dining area is intimate, while the generous living room offers abundant light. The bathrooms are generously sized, and all of the bedrooms support balconies. A spiral staircase in the middle of the house leads to a mezzanine level and from there to a secluded roof terrace, where one can relax high up amongst the evergreen tree tops.
Following a minimal design approach with simple geometry, the architects have created a living space that is all about calmness and privacy.