So sweet on Charlotte street
The gorgeous Charlotte street hotel that's a fine exponent of Kit Kemp's much imitated fusion of flowery English and avant-garde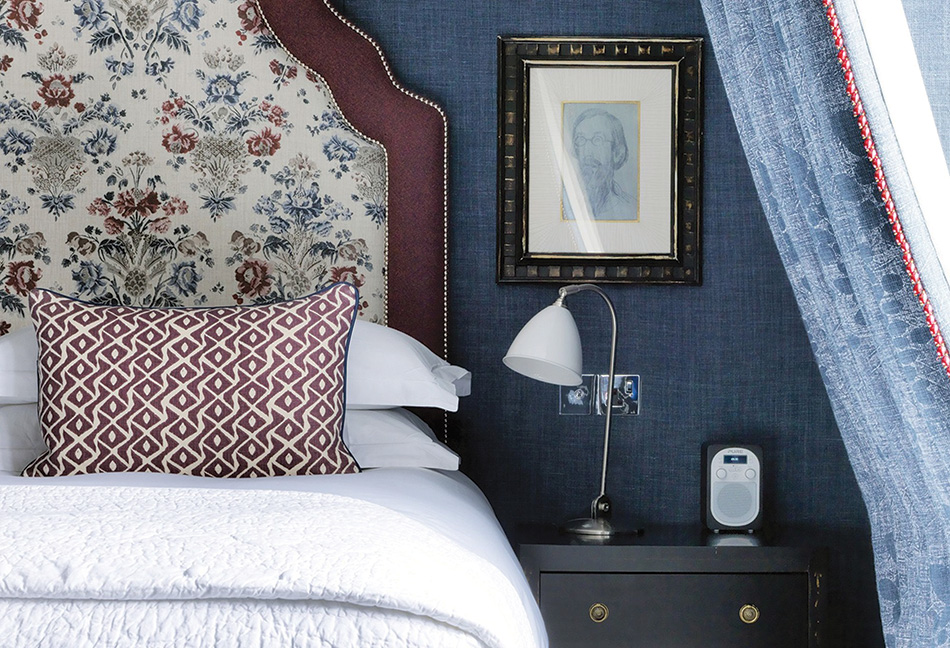 Recently refurbished, The Charlotte Street Hotel in the centre of media-savvy Bloomsbury epitomises London living: an elegant bar, intimate bistro, smart private cinema, comfortable rooms with low-key luxe décor – and that all-important quiet-yet-central location. Taking the Bloomsbury Set for its inspiration, this London boutique hotel brings together fine art and a fresh colour palette to create the perfect city luxury stay.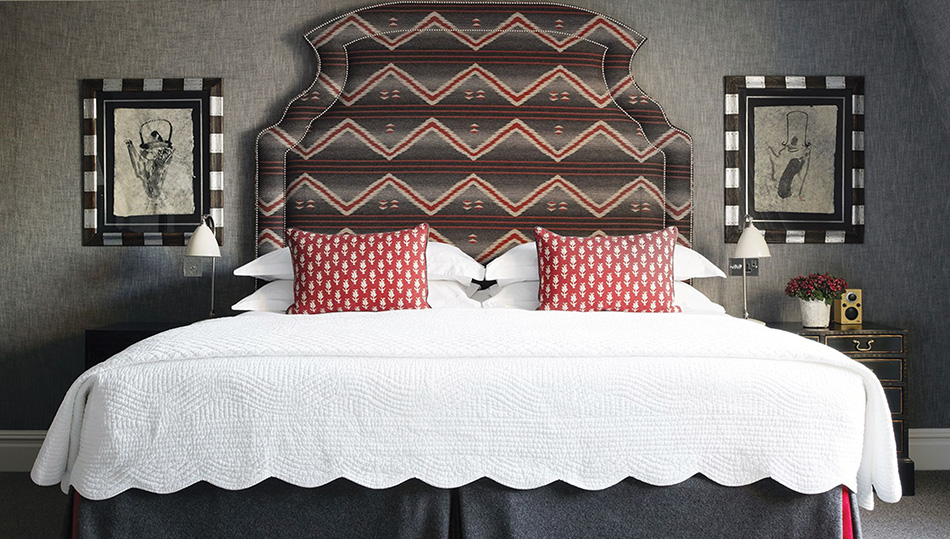 The completely urbanesque feel that Fitzrovia embodies brings on a ferocious competition between bars and restaurants, which makes it an ideal area to stay in.
The Firmdale Group, owned by husband-and-wife team Tim and Kit Kemp, now has eight hotels. This is one of Kit Kemp's earliest designs and hosts regulars from nearby ad agencies and film companies, and a refreshingly wide age range of leisure guests. The designer has a talent for interiors that don't age, such as the cheery hall with a roaring baronial fire.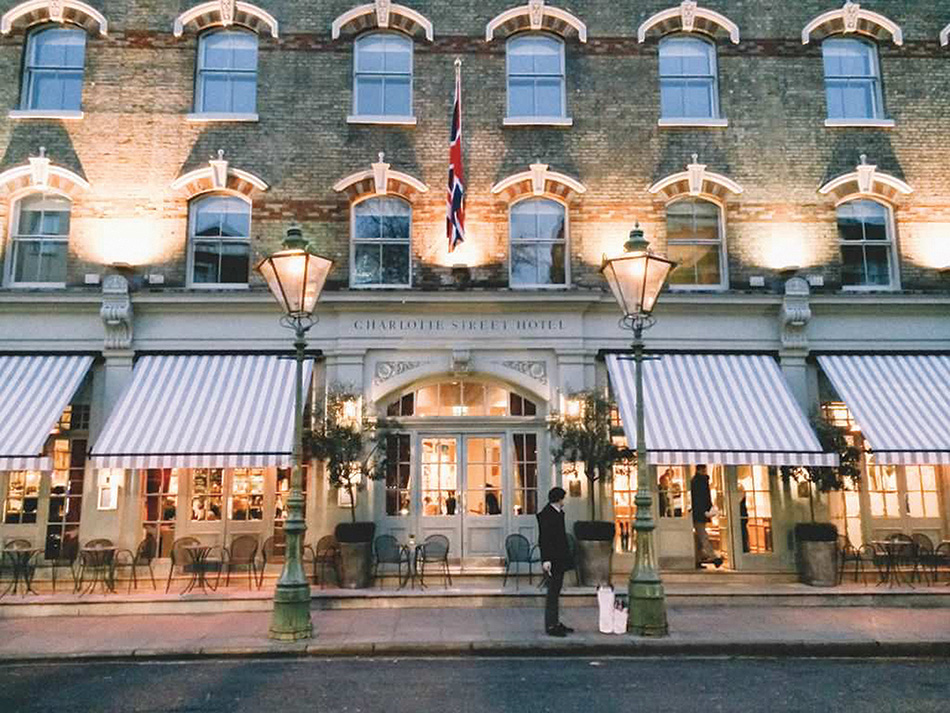 The front door opens as you reach it, your bag is taken with a smile and newspapers are tendered if you're waiting. Reception is quick on the draw, everyone's friendly and the Library and Drawing Room are just great for informal meetings or working out of your room. Soholistic offer in-room facials and treatments, and also run the hotel gym.
Bright tailors' dummies in all 52 rooms reference the rag trade that once dominated the area. Pattern and palette are bold and confident, beds are blinding white havens, and the top rooms have wonderful roofscape views.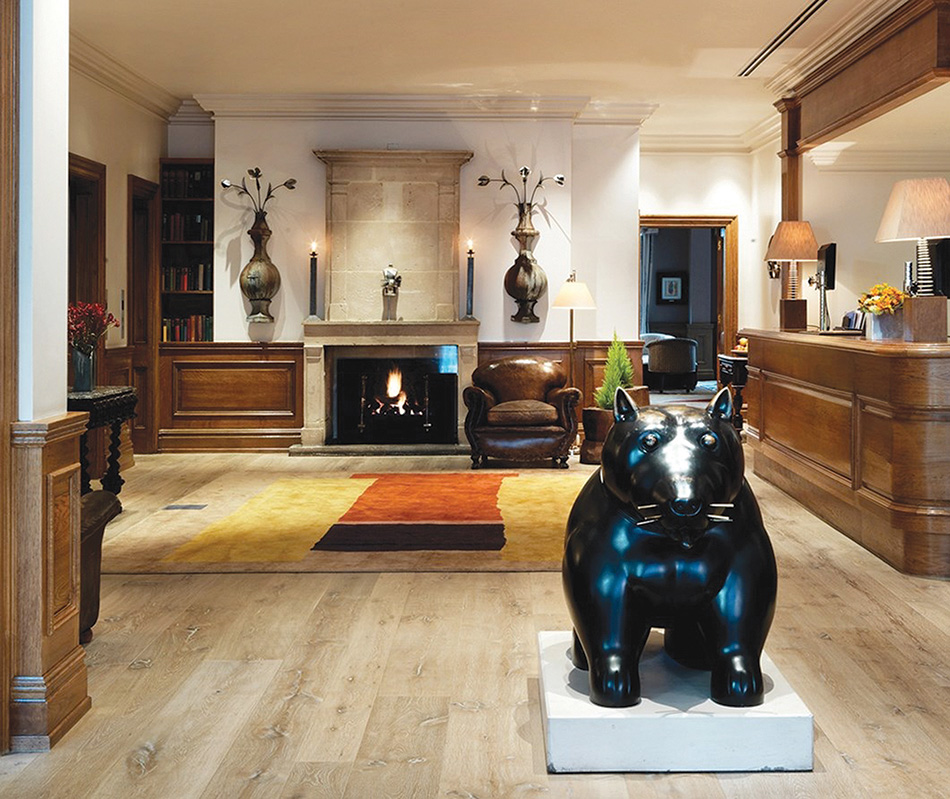 Oscar, the restaurant, has recently swapped vivid orange for duck egg blue, with chairs upholstered in blue boiled wool or textiles to match the extrovert murals. The large, convivial bar blends into the dining area and the menu features light, fresh, seasonal dishes.