Space Transcends
VAMP meets with Ryoko Okada, Director of Interior Architecture and Design at ODA based in New York to dive into the concept creations and philosophy. During our talk we enter a Private Residence, a floating penthouse where space transcends.
Words by Hannah Cremona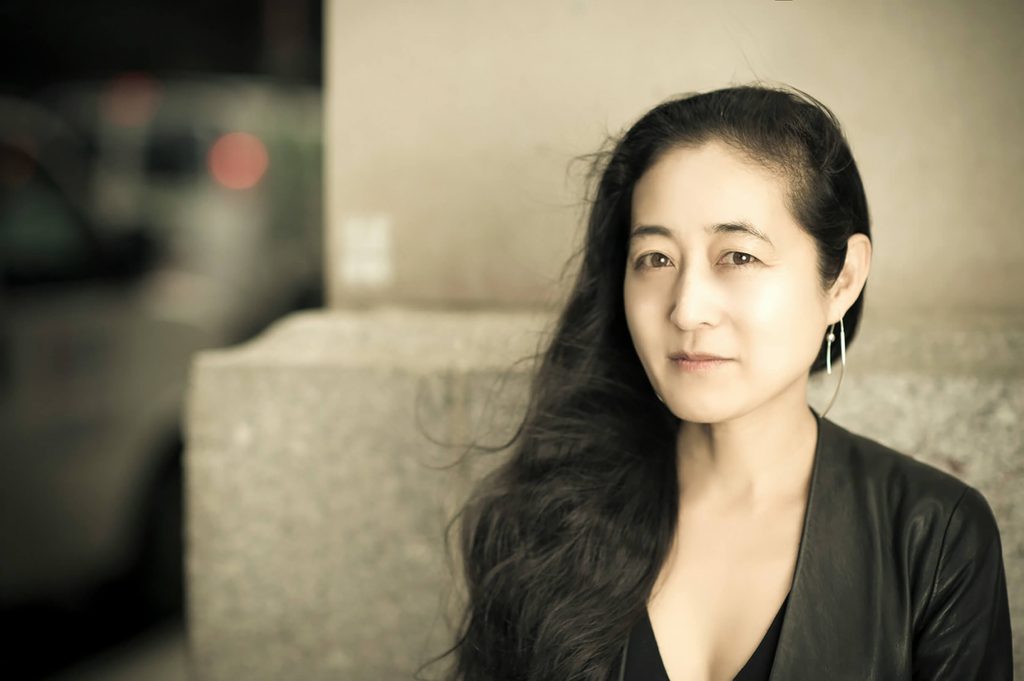 Ryoko Okada leads a team of skilled professionals to produce highly original, custom solutions for residential, hospitality and commercial clients. Her passion and sophisticated sense of colour, grounded in knowledge of materials and finishes combine to form a distinguished vision that provides for uniquely innovative and memorable creations.
She describes her work as a boundary-less respectful union of professions, skills and the environment they are working in. "As a designer, I like to see everything together – there is no boundary between each trade. We respect each other – architecture, interior design and landscape – every profession has their own strength."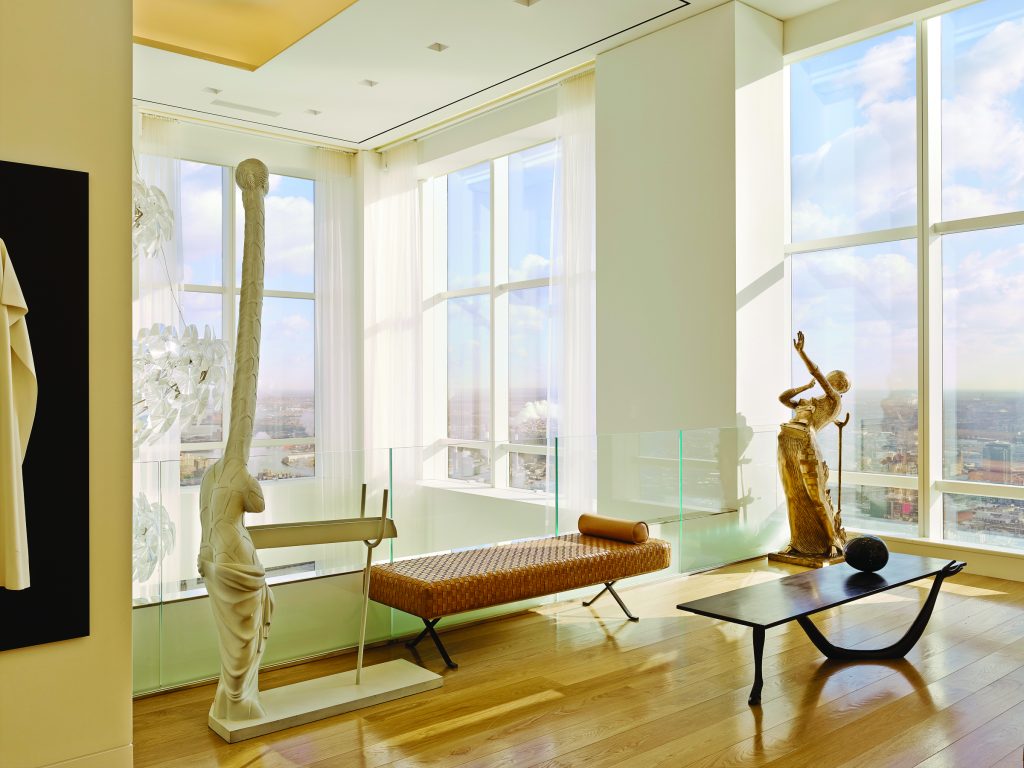 Ryoko's passion comes from indoor space with the aim of creating the right atmosphere. "I'm interested in architectural landscape… I like to continue developing more skills to incorporate all elements into whatever I'm doing. In addition I think it's very interesting the way people like and work, the style is changing rapidly."
When talking about the types of spaces she works with Okada remarks that spaces are getting similar in terms of structural boundaries, whilst "we (ODA) are getting broad – we want indoor and outdoor spaces to be more connected."
"Residential spaces to me are not so different to hospitality spaces. Their approach also started to demand a more residential feel." She talks about corporate spaces that want to create a more playful atmosphere in the work place stating, "I think it's an interesting time for interior design to reduce the boundaries of functions and marry all functions in one space. Yet still demands its own character. And the incorporation of technology here is very interesting."
When there are no boundaries, Ryoko explains, "It's hard to distinguish and identify," this is why the firm strongly focuses on powerful story lines. "It can go any direction, especially for interior which is very personal. We need a strong story line with the key characters of the key players involved. We first establish very strong story lines so that we're on the same page with everyone. We don't put our specific corporate stamp – but I hope you can sense our strong philosophy behind."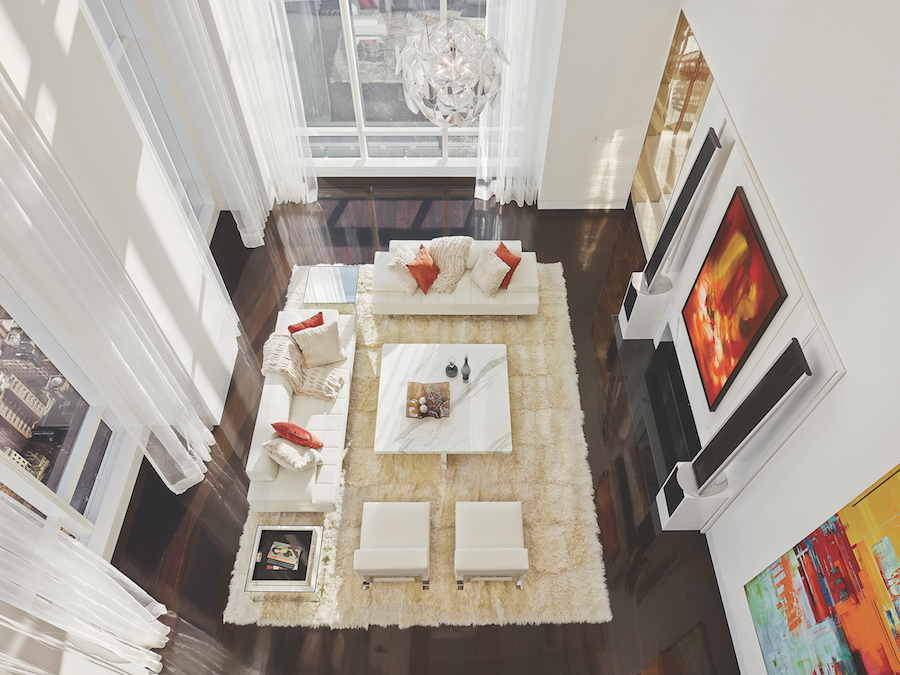 Needless to say, their philosophy is apparent and strong indeed. We explored a breath-taking transcending space the architectural firm shaped in a penthouse in New York – a private residence that floats on the top of a tall building – perhaps not ideal for someone with vertigo! Even at penthouse level, Ryoko explains that we need to be connected to nature and surrounding. In this case, the sky is the immediate natural surrounding. "We wanted to take full advantage of the fact that it is a penthouse; this kind of space is very rare. We wanted to create a sensation of grounding with anchoring stone walls whilst also sensations of floating."
Some notable elements contribute to this floating sensation. "We don't look at indoor space as a closed box. Each element is its own sculpture in this case." The floating onyx stair case was created as open as possible in terms of structure. A growing onyx becomes like a light box at night. "We wanted to make this a pure onyx – this gives the heightened floating sensation. It becomes borderless. It becomes like a light fixture." The mirror finished stainless steel floors reflect like a mirror, reflecting everything around it that "makes things disappear and doesn't read much as a supporting structure."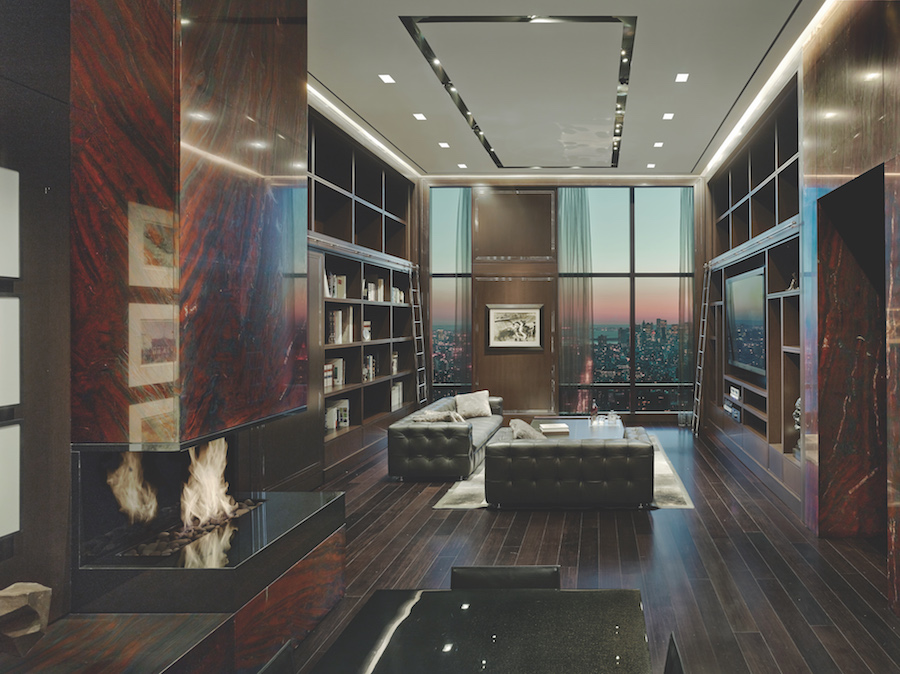 A Zen-like, natural energy draws you into the bedroom, influenced by Ryoko's Japanese roots. She explains "It's sort of instinct for me to incorporate these elements. It's not so much a style of 'Zen' – its more philosophical. It goes to the basic sense of creating a soothing, nurturing and calm space. It comes down to choice of materials that highlight natural materials. Even though it's a high-end residential space, we like to bring in natural materials instead of heavy elaborate deco. We go back to nature."
The bedroom boasts natural Birch wood furniture and oak floors, "staying into natural grey colour that blends with the sky." The walls are matte lacquered for a simple background to put focus on appreciating the view. "The client also has amazing art collections so we wanted to keep everything quite simple." Incorporating mirror also gives the feeling of expansion.
Natural light is intelligently utilised. "Especially for a space like this that is in the sky, natural light is very important. There's nothing to break the light coming through. It really depends on the weather." Natural shadows project lines that remind of the matrix-like system of the bustling city below with continued linear work is consistent throughout the space, maintaining a modern and minimalistic feel. "You need a good control. The controlling is one thing – but the shadows are interesting. It keeps things alive and in perspective of its surroundings."
At the same time, at night you can have an amazing view of city lights. "We wanted to make sure that there is different type of night lighting – to close the window and close the shear that incorporates and allows indirect city light for a more intimate feel."
According to Ryoko, nurturing space is like a support to inspire people and "it is important to keep good a balance between protected and sheltered space and open public communal spaces." She explains that when the city becomes denser "we design architectural spaces and continue to develop and extend this notion of public space. This philosophy applies to interiors too – interiors expand to architecture and landscape."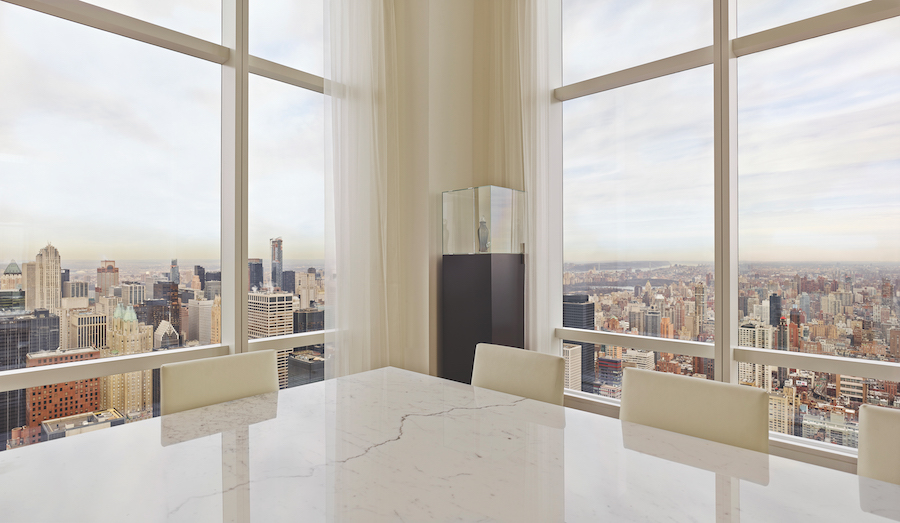 Interior space is not limited to four walls; "we need to study the external environment – the view and surroundings cannot be ignored." This philosophy is evident in the spaces shaped by Ryoko and her team at ODA, a philosophy that makes connections,
"essentially blurring the indoor and outdoor, a relationship that marks well." Removing these borders creates more breathing space.
"Nature is always changing, never static. It's timeless. It's always inspiring for people. This is very nurturing to me."