Valletta's house of music
English solo pianist and virtuoso organist wayne marshall travels the world as a conductor and has recorded extensively for numerous major labels...
Words: Lily Agius Photos: Chris Briffa Architects & Federico Peltretti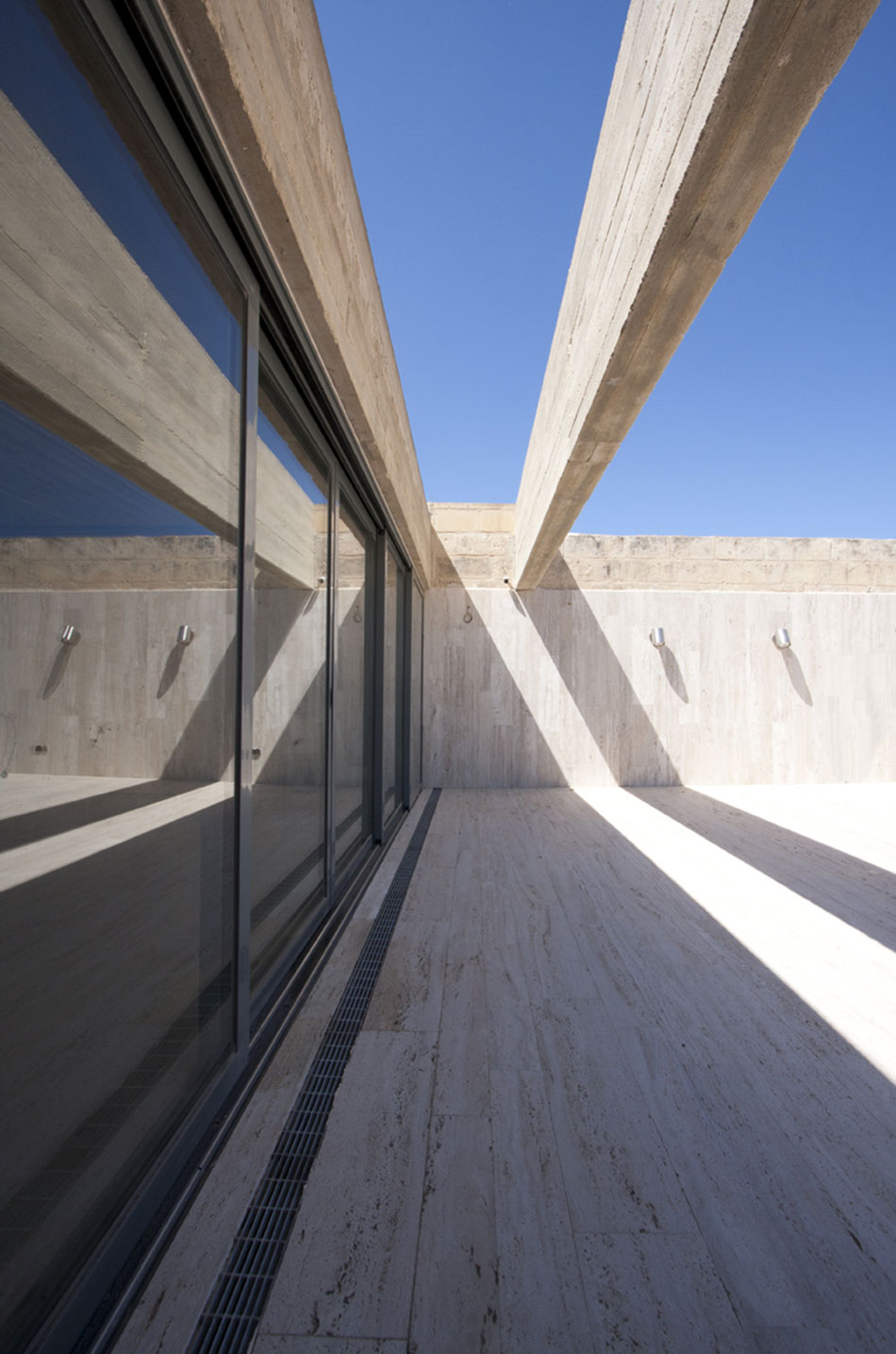 After living in london for many years, he and his wife jennifer decided to wave goodbye to the chaos of london and find a home in malta's capital city valletta. Lily agius meets up with wayne – also artistic director of valletta v18 – in their recently refurbished home and with the architects behind the transformation of this grand and historic building.
An intriguing coincidence, that came to light only after the Marshalls engaged Chris Briffa Architects to take over the conversion, is that the house – once called 'Casa del Brio' – was at one time used by the Bishop's Palace as a place in which to practice music. The revival of this building as "a house of music" has extended its purpose. History precedes itself.
" 'Casa del brio' – was at one time used by the bishop's palace as a place in which to practice music"
Discovered by the Marshalls in a dark and sorry state, the house has been transformed into a bright and contemporary family home. With many levels to explore and experience, it has been injected with new life and purpose.
I spoke with the architects who took care of the project from day one to find out more about the brief given to them by the Marshalls, and the changes made to see it translated into reality.
The architects behind the project, Chris Briffa and Sandro Valentino, told me that they needed to makeroom for more natural light and of course, a grand piano but ultimately, to create a 'family home'. And this is how they did it:
The main structural intervention took place towards the rear of the property, where the spiral staircase – or 'garigor' – was relieved of small rooms and other accretions which abutted onto it in order to make way for spacious and valuable outdoor terraces on each floor. This maximised light thought the courtyard, as well as forcing cross ventilation into the adjacent rooms. The perforated nature of the galvanised steel terraces also allowed visual communication between different floors. The 'garigor', previously a hidden feature at the back, became a veritable freestanding sculptural backdrop when viewed from specific vantage points throughout the house.
" The 'garigor',became a veritable freestanding sculptural backdrop"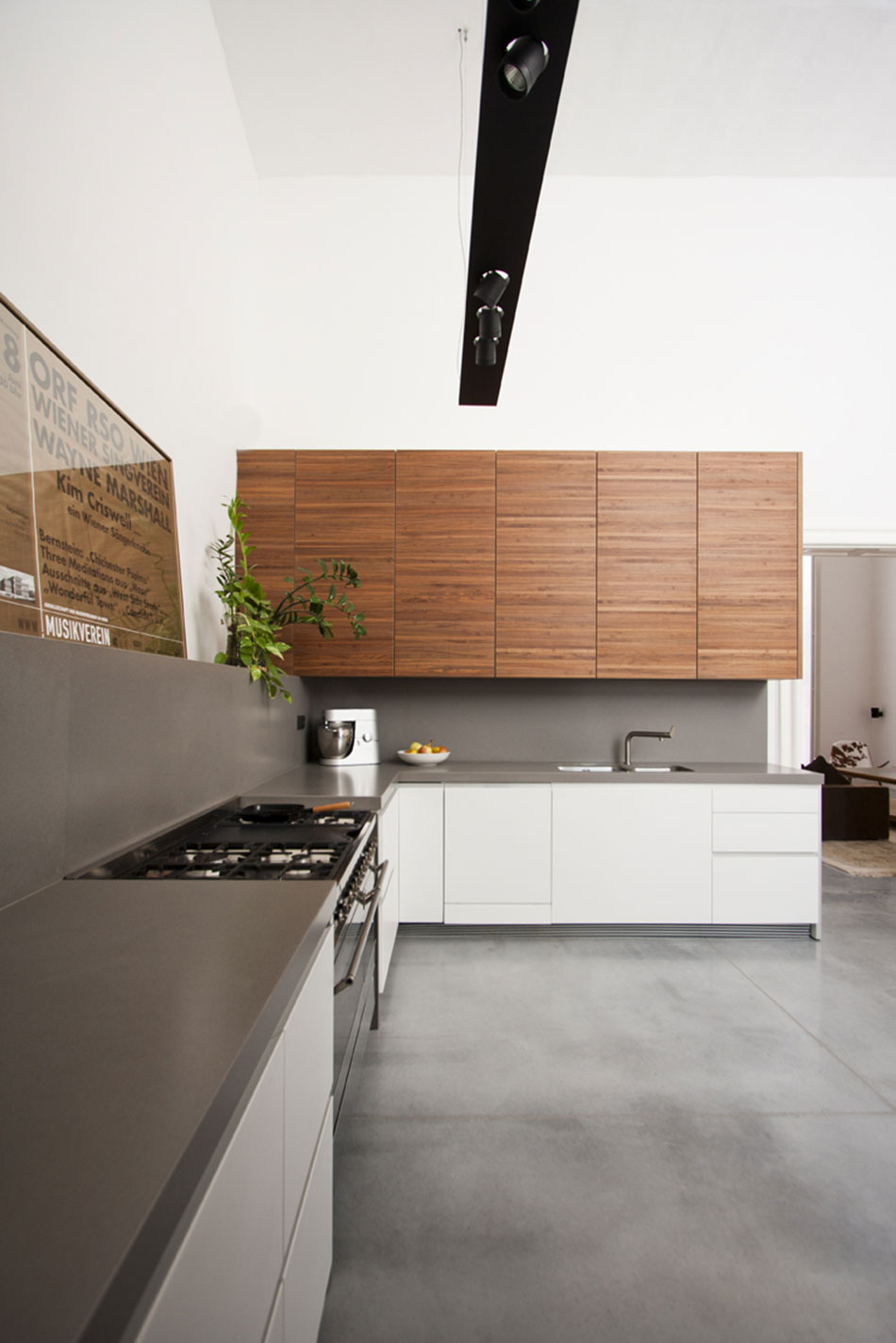 Equally sculptural is the main staircase that welcomes you as you walk in through the front door and which sweeps through the house, bringing you to different rooms for various purposes on every floor: a private music room, a luxurious bedroom with en-suite bathroom in a Maltese balcony, children's bedrooms, an open plan living space –which accommodates the grand piano – and an entertaining space on the top floor with fully operable sliding doors opening on to a large terrace and veritable outdoor living room meeting the top of the façade of the Bishop's Palace.
Accommodating the complexity of modern day services and requirements (such as air-conditioning, under-floor heating and en-suite bathrooms) in a historic building without compromising its historical fabric is a challenge. Nevertheless, it also presents opportunities to carefully intervene within old buildings without compromising the existing spatial characteristics, which is one of the main aims of Chris Briffa Architects. Living and working in Valletta as they do, they recognise the fact that it is the existing architecture that makes the city what it is; preserving what is there and upgrading it up to contemporary standards is one of their main objectives and what they believe will ultimately guarantee the longevity of the city as a living organism, rather than something frozen in time. At 'Casa del Brio' certain interventions were not hidden from view but made evident and clearly recognizable – freestanding volumes were added in some of the rooms to accommodate specific functions such as the bathroom and wardrobes in the main suite.
"Preserving what is there and upgrading it up to contemporary standards is one of their main objectives"
Sandro tells me that every project is different, especially those within a historical context – and that they all present a unique set of challenges that require innovative solutions. "Planning as much as possible is crucial. However, one must always be ready to expect the unexpected. In this case, much to the Marshalls' delight, a small room that was filled with debris was unearthed in the basement – providing an additional wine cellar. Quite often with refurbishment projects, particularly those in Valletta, opportunities present themselves in spaces that are generally overlooked – in particular the rooftop – which can offer a sizeable amount of outdoor 'living' space which is more often than not unavailable at other levels throughout the building."
Wayne and Jennifer Marshall now live in their home with their two-year-old daughter and newborn son, getting used to the contours of their new living spaces – so different from anything they have ever experienced before – as a young and busy family.