A place to play
The authentic seaside experience with a twist or two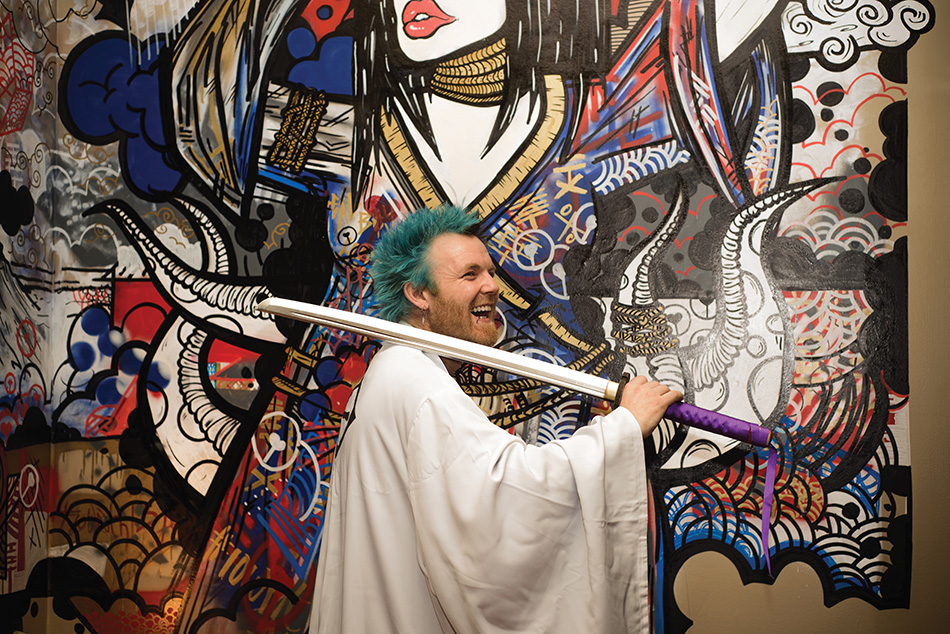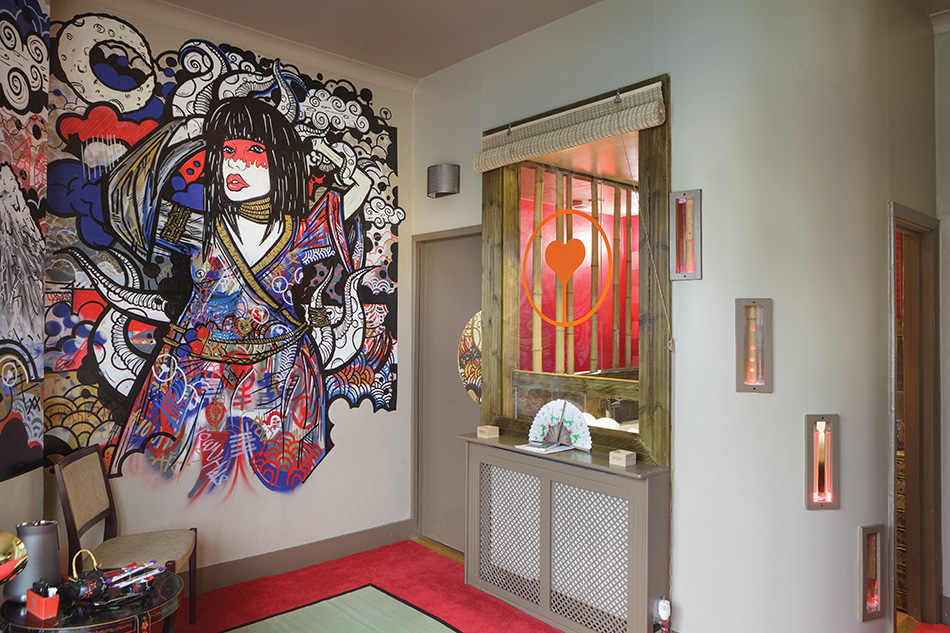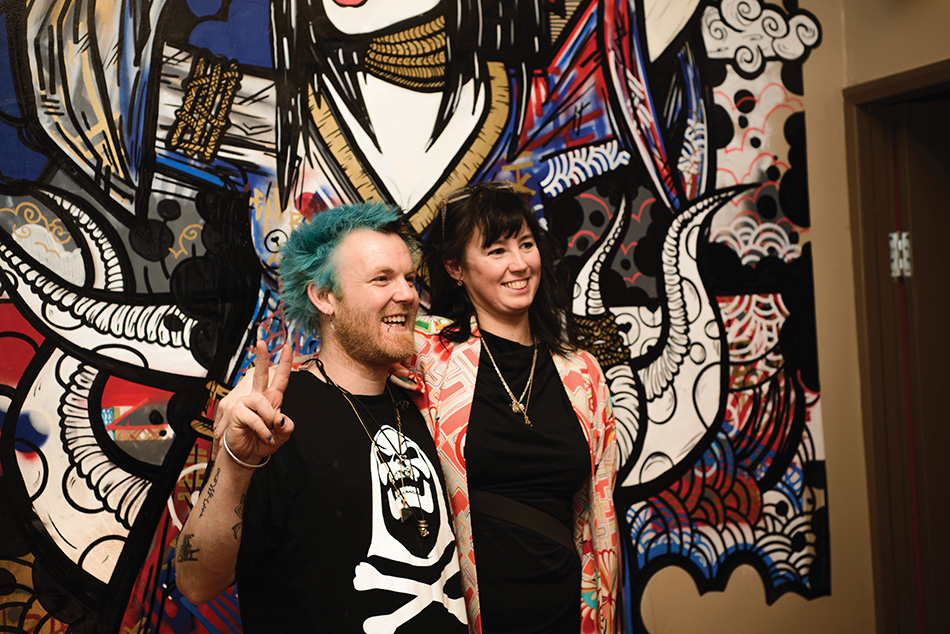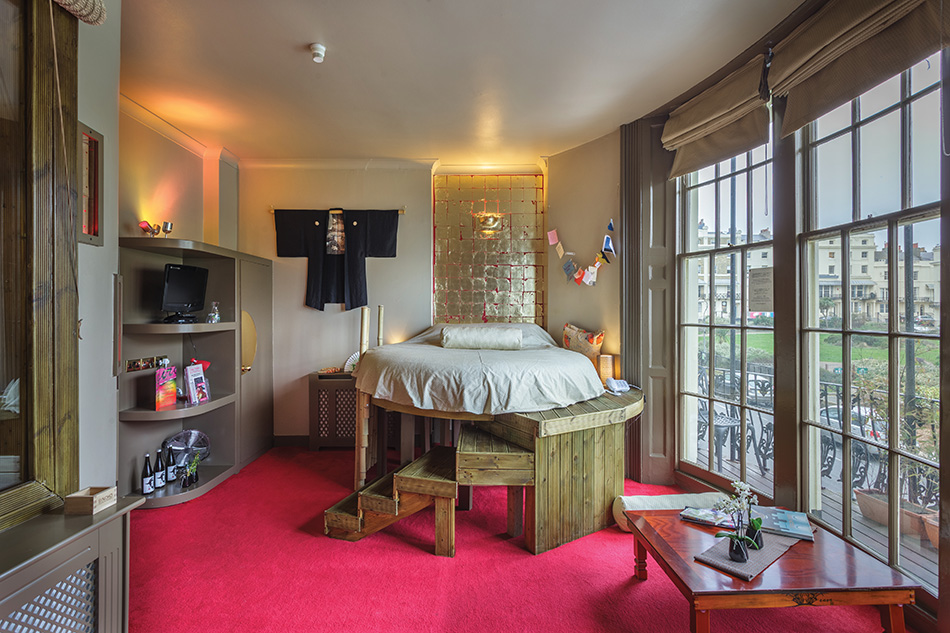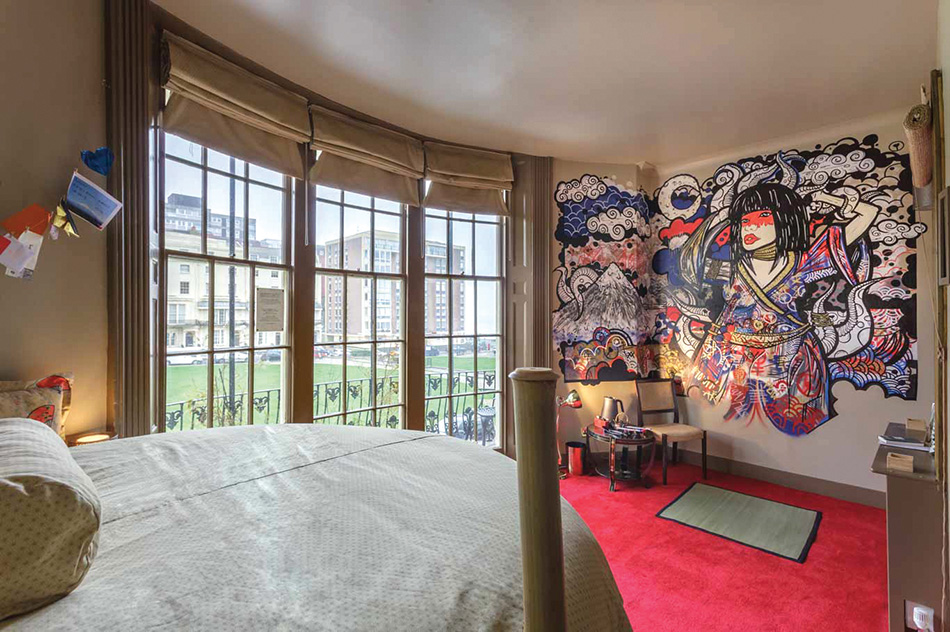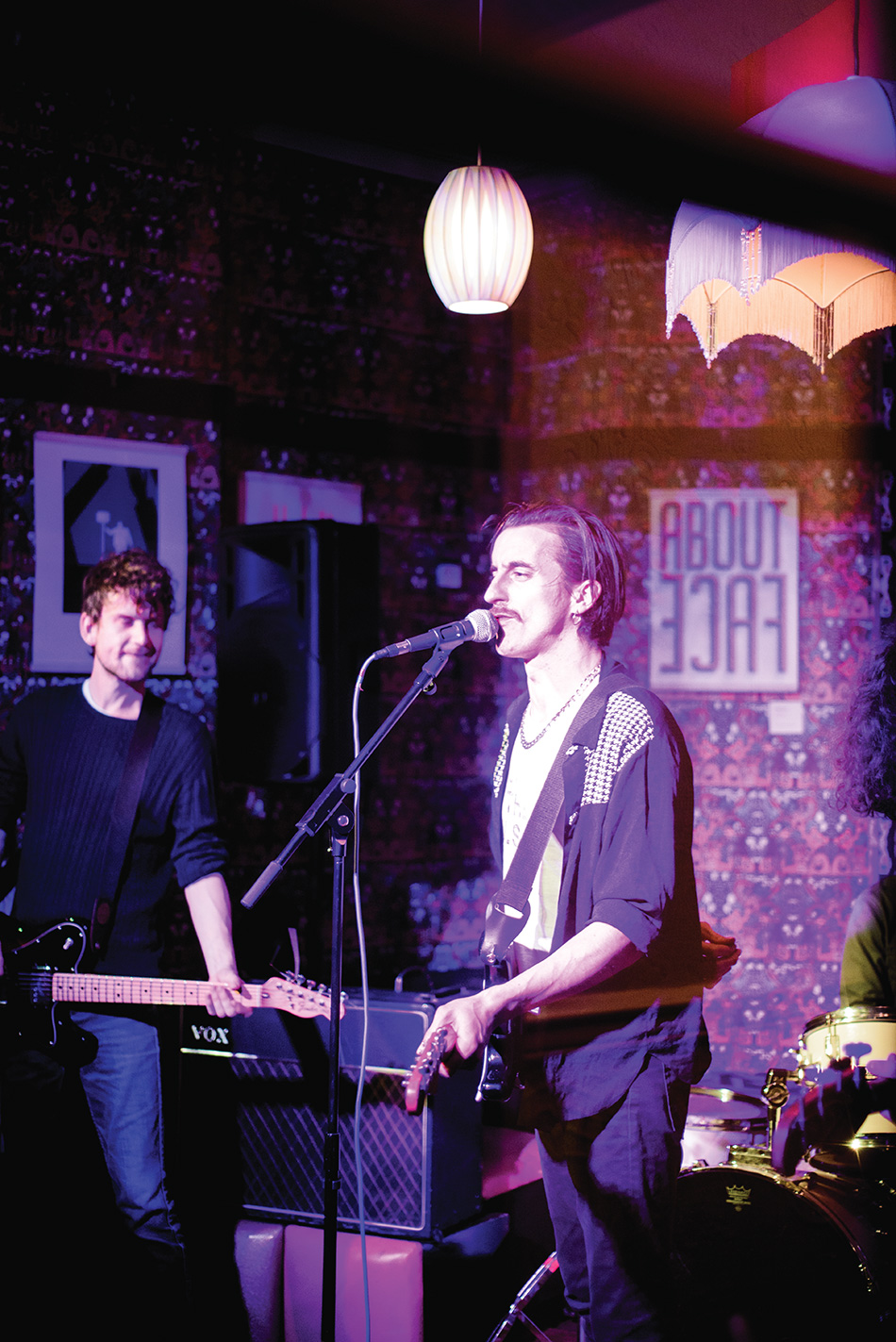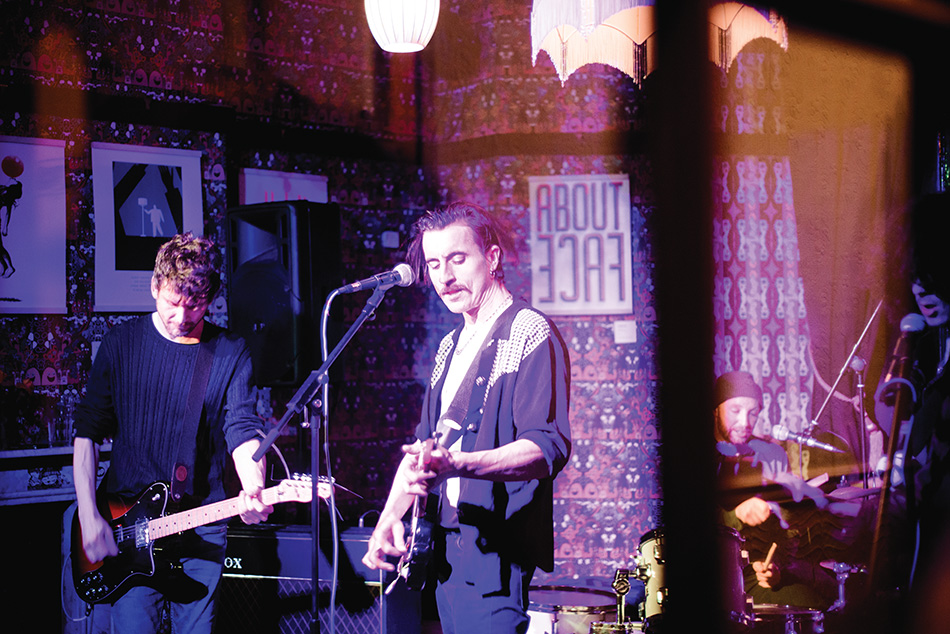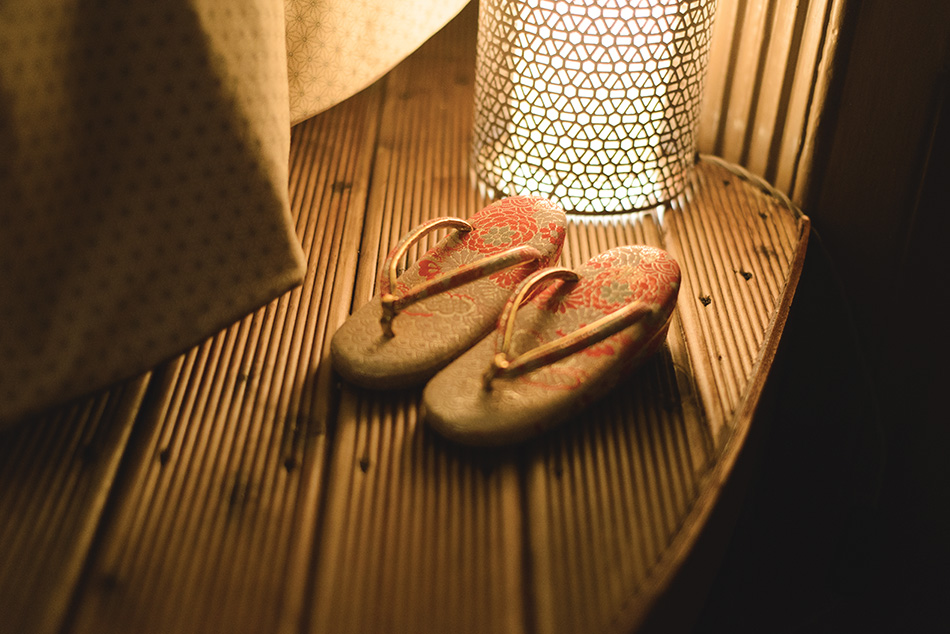 Lie back and relax on a round platform bamboo bed whilst overlooking the Regency Square on the Brighton sea front. The large bay window allows a wide-angle view of the grassy square surrounded by the distinctive architecture of houses reminiscing of a time of pompous grandeur. This is where the Hotel Pelirocco nestles, a very individual lodging house which dubs itself 'England's most rock and roll hotel'.
As one of the very first boutique hotels in Brighton, I recalled the media coverage on this place back in 2000 and was curious to see if the hotel concept had retained its originality and promise, offering a bit of a saucy weekend away in Brighton! The hotel was born out of the need to steer away from what was on offer at the time, the 'over-the-top' hotel and the typical chintzy Bed and Breakfast. The idea of a creative and outrageous alternative worked – and this sparked a trend in themed hotels which has also spread to restaurants and more.
Brighton's shops, bars and lodgings have indeed embraced and exploited the notion of a seaside resort aimed at anyone looking for some quirky fun and playful naughtiness in a very English manner. The independently-owned shops that dot the infamous Laines sell uniquely designed items such as slogan T-shirts with risqué comments, ornate vintage and outrageous fashion and accessories, and a great selection of unique humorous products for life full of frivolity as well as a bit of edge.
The Hotel Pelirocco was the obvious choice when going to Brighton to escape the hum-drum schedules of life.Appearances deceive. You arrive at the entrance of a typical Regency House, the architecture which was prevalent during the late Georgian times which was the main period of growth for Brighton as a seaside resort. Do not have expectations of matching antique furniture and classy upper crust décor with chintz, as Hotel Pelirocco is definitely not that. The guests' senses are overloaded with motifs, designs, graphics, photos and brands that they all identify with differently. Film references, style references, iconic images and playful saucy undertones are dotted around.
On making my booking, Mark Gibson the General Manager with his very friendly and relaxed phone manner, recommended their newest themed room which was launched in February 2017. This is the Koibioto Love Room, located on the first floor, and includes a raised bamboo platform and a Japanese geisha graffiti wall. The the overall ambience is of serenity and exotic erotica.
The design for this room was a joint effort by the present hotel team and the Koibito brand of products. Koibito means lover in Japanese and this is a brand that creates and sells packages of beautiful sensual gifts, delicious knickers, and all sort of packaged extras for those who want a bit of coaxing to perfect a wild night in.
I was mystified just looking at the wall art in the room, it took me away into its depths, and this ambience was further enhanced by the different lighting that created any mood you wished for.
A warm, seductive but edgy room with all the comforts you could imagine and a reminder that life is to be full of love and awe. This was my take on the Koibito room.
The 19 themed rooms are all unique and some of the themes include Pin-up Parlour, Betty's Boudoir, Do Knit Disturb, Soul Supreme. You can see them on the hotel website, but I recommend you call and speak to the staff before booking as they will direct you the best choice dependant on what you are after. I can assure you a night in one of these rooms will be an experience you won't
easily forget.
I simply must mention the super breakfast. I have always loved hotel breakfasts, but this was memorable due to the individual attention to what you wanted on your plate, the quality ingredients and the intimate rock and roll surroundings. Make sure you order the Brighton sausage. Also, don't be surprised if you spot a celebrity during breakfast at the next table.
You don't need to be staying at the hotel to enjoy its unconventional but superb approach to hospitality. the bar and even the rooms can be adapted to suit your needs: hen parties, stag parties, music nights and any other get-together.
It was a short, one-night visit this time to Brighton and I was a tad morose to leave so quickly especially as there was a good DJ lined up for the Saturday evening. I spent the last few minutes in the bar area, taken back to bygone times while looking at the memorabilia.
Before heading to Brighton train station, I shared a rum tot with Marko at the bar, where we discussed the many projects the team at Pelirocco get involved in, such as Brighton fringe theatre events, comedy nights, and the continued collaborations with the music industry which help to nurture both local and international talent. This proves that Hotel Pelirocco is a place with many purposes but are all with a 'put another dime in the juke box baby' rock and roll attitude.