A Refined Refuge
There is nothing more outstanding than the natural world. In the hustle and bustle of careers, chores, travel and life in general, it's a treat to stop for a while and wander without time constraints in nature. And what better place to do that than between the elements of water and fire, between the imposing … Continued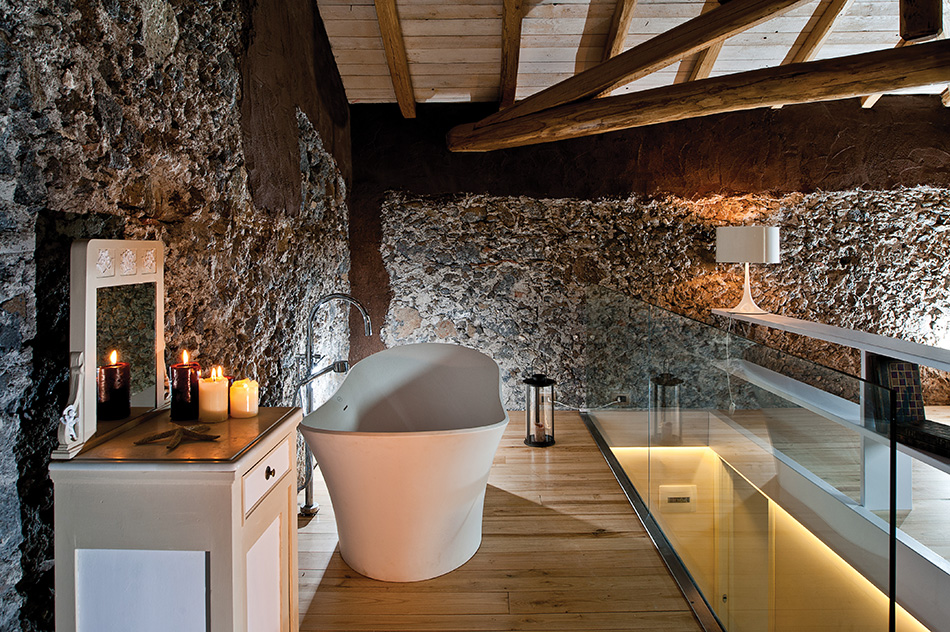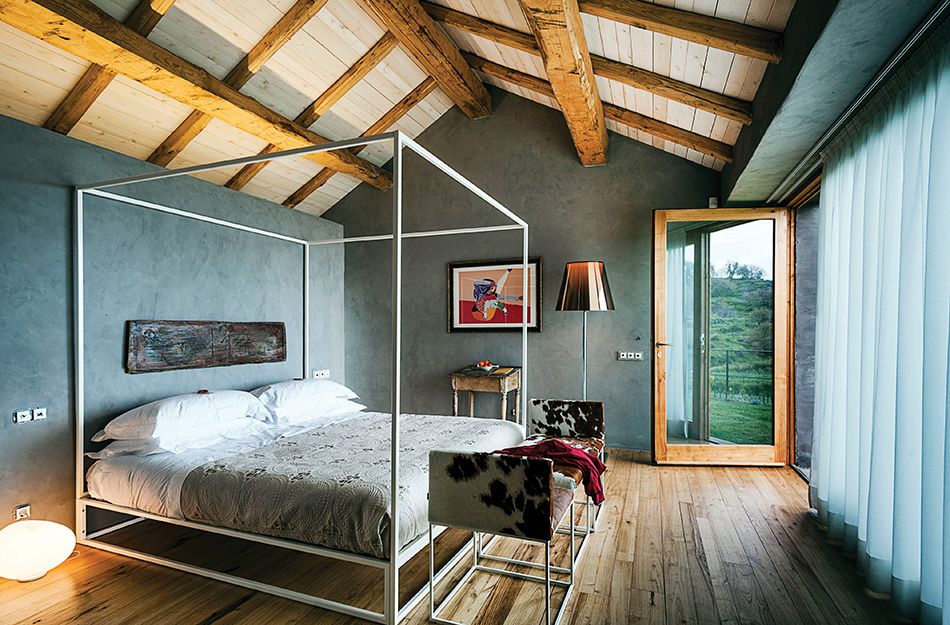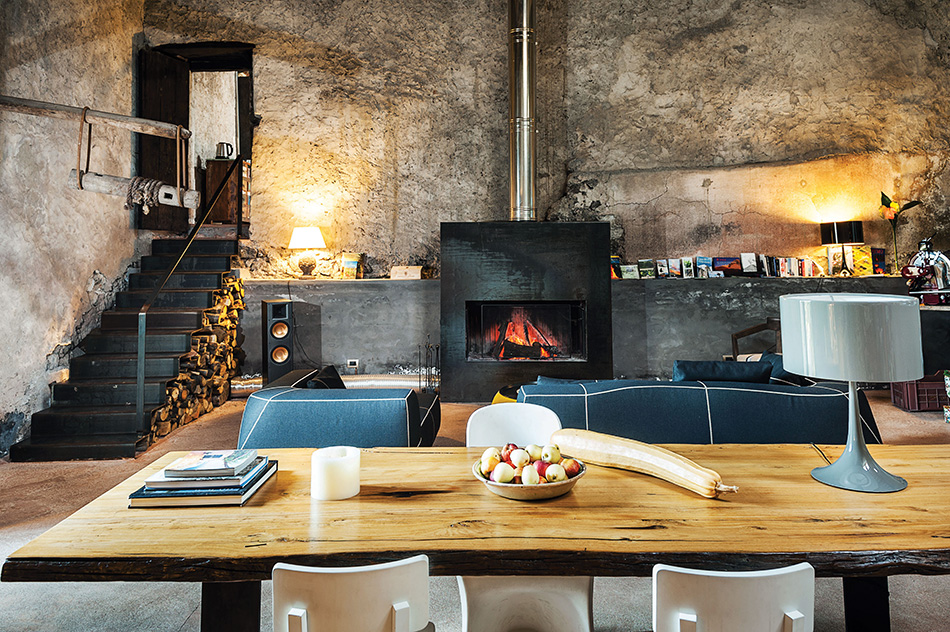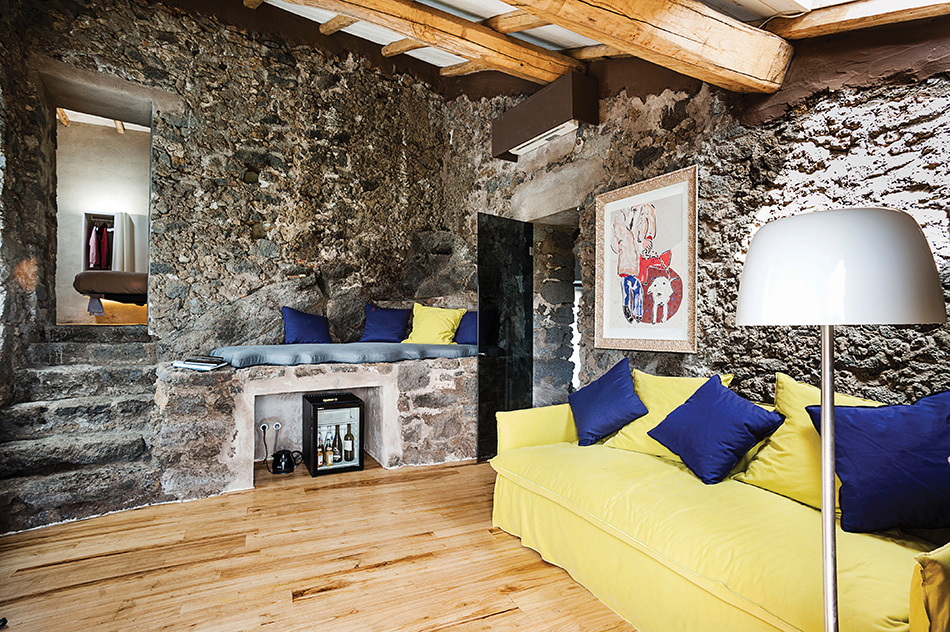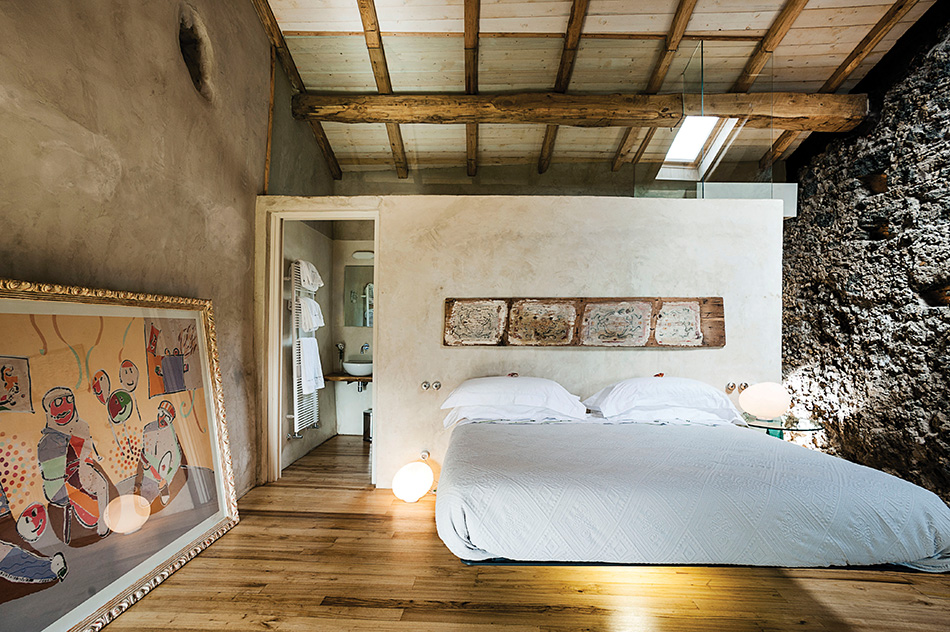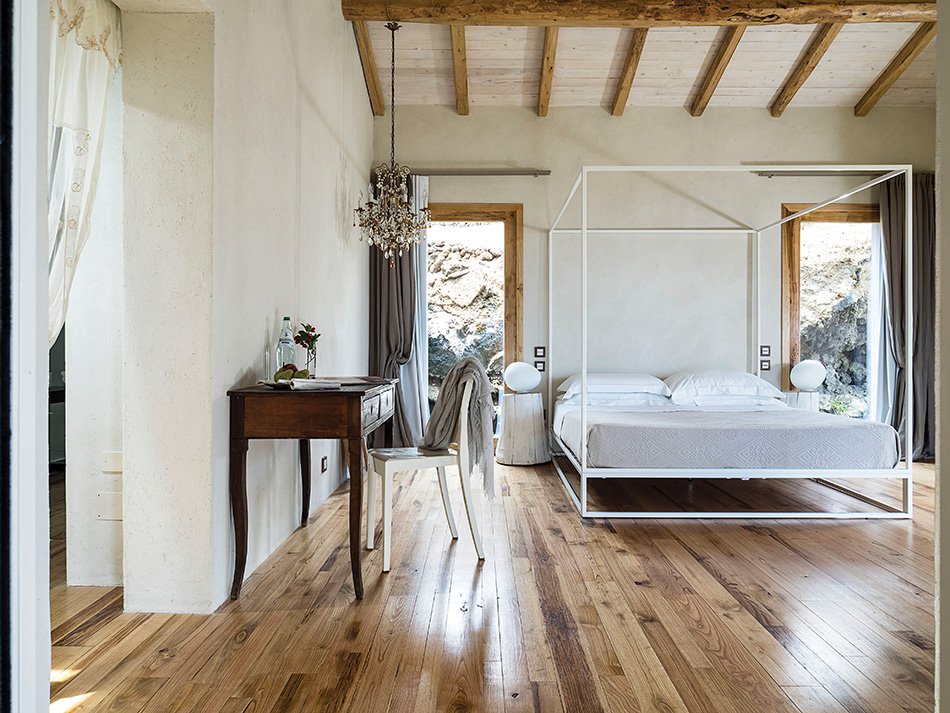 There is nothing more outstanding than the natural world. In the hustle and bustle of careers, chores, travel and life in general, it's a treat to stop for a while and wander without time constraints in nature. And what better place to do that than between the elements of water and fire, between the imposing Etna and the gentle shorelines of the Mediterranean Sea. Even better when a place comes with all the comforts we contemporary travellers expect Enter the charming boutique hotel, Monaci delle Terre Nere, at the end of a gravel road which dates back to the times when local monks saw the potential of the mineral-rich soil at the foot of Mount Etna and started farming the land.
This 40-acre estate is a working organic farm which doubles up as a boutique hotel with 21 beautifully unique, guest rooms and suites. They all have a down-to-earth atmosphere without sparing any creature comforts.
The organic farm provides the boutique hotel restaurant with its produce served at the restaurant, pool bar and for breakfast – mostly 'farm to fork'. The aim is to instil in the guests the same passion towards traditional methods of growing, cooking and serving food.
At Monaci delle Terre Nere the overall atmosphere throughout – from the design and comfort of the suites to the service in the restaurant – is a relaxed, honest approach to hospitality.
The brains behind the project are Guido Coffa and co-founder Ada Calabrese. Guido explains that his wish was to preserve the historic identity of the territory. "More than being just a boutique hotel in Sicily, it is a home which I hope retains its intimacy."
The manager Andrea Lo Manto further explains what this place can offer its visitors: "Monaci delle Terre Nere is an estate of 24 hectares (60 acres) located at the slopes of Mount Etna, the biggest active volcano in Europe, on the border of the Etna National Park 500 metres above sea level with breath-taking views. Our guests can discover our amazing property on foot or by complementary bike. There are several adventures possible through our vineyards and olive groves. One can even collect some freshly-laid chicken eggs for the chef to cook for them.
"Although this is primarily a relaxing holiday, there is plenty to do to keep active: a great playground for children, swimming in our pool, cycling, hiking, cooking classes, wine tastings and shopping in our exclusive boutique.
"The suites are independent buildings within the estate where traditional Sicilian architecture is combined with contemporary art. In the process of restoring the buildings, the principles of bio-architecture were applied and part of the energy supply comes from renewable energy.
"Here at Monaci we try to give our guests back a true sense of time. Our biggest reward is when our clients, who usually book for 1 or 2 days, decide to prolong their stay for 2, 3 and even one week. They usually say that this place is magic."
To gain a better understanding of who comes to stay at the Monaci delle Terre Nere I spoke to a Maltese family who recently spent 3 nights there.
What made you decide to visit?
Despite having traveled to some of the worlds most exotic places, my husband and I, 'strange as it sounds' had never visited Sicily before. Since I am pregnant and also have two girls and a boy, we figured it would be much easier to drive in our own car. When i stumbled upon Monaci when searching for luxury accomodation's it didn't take me long to decide. It was perfect. Monaci Delle Terre Nere was ranked one of the best and very good for children, surrounded by blissful scenery and also offering organic breakfast and cuisine.
What is your most memorable moment?
Sitting by the fire at night, listening to the rain outside and suddenly feeling the initial tremor's of etna blowing it's top. We weren't aware of the eruption until one of the Monaci staff confirmed to us Etna had erupted on south east side, right where we were located. It felt like a dream! We literally had views from our room of Etna erupting
for 3 days!
Can you say something about the sounds, scents, sights and tastes of the Monaci delle Terre Nere?
Relaxing in your private garden with the ocean in the distance and the rumbling sounds of Etna coursing through your body as it erupts. The sounds of the birds, combined with the soothing stillness only nature can provide. It's these epic memories that last a lifetime.
Did you wander into the nearby areas during your stay and if so, what did you see?
The surrounding grounds are vast, consisting of long mountain pathways surrounded by orange, lemon, tangerines coves, pistachio and olive
trees and more. The lush views seen through the early morning mist, with the smell of log fires and enta erupting
made it an unforgettable experience in a truly magical place.
Does time really slow down for visitors at the Monaci delle Terre Nere?
Nature tends to do that. However we only spent three days there, so it flew by. We recommend staying for a minimum of a week.
For info visit:
monacidelleterrenere.it