About Borg Franco
"Very often, as architects and designers, we are called in to transform existing spaces that were previously considered complete...
Architects: MJMDA Photography: Peter Mercieca Styling Accessories: camilleriparismode Art: Photographic prints by Peter Mercieca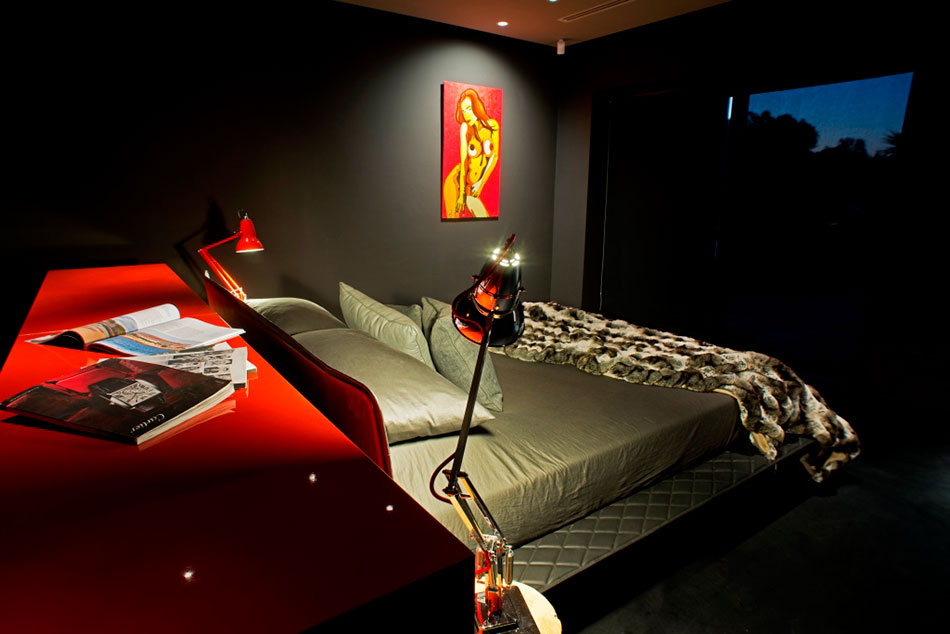 into something that really feels complete, especially to the new user/s and their expectations."
This project involved the transformation of an apartment with substantial space but little original charm into primarily a bachelor pad with a functionally designed layout and an aesthetic to induce calm and balance. The apartment also required better definition of an entrance and flow, a better injection of natural light, guest facilities, the addition of a study space, finding a solution for the living room requirements and the addition of a laundry and other functional spaces.
As an apartment to serve the needs of a busy professional, our design approach – with which we very much identified – revolved around the state of mind of a busy professional. As professionals in the medical, legal, architectural or financial sectors know, the stresses and issues faced day in, day out create a situation where personal space and time becomes physically and psychologically suppressed to varying degrees.
The truth is that bureaucracy, and ever-increasing complexity is distancing many of us from our human need to enjoy freedom and liberation. Everybody faces this reality, and on an intellectual plane, professionals face it even more so: procedures, standards, methods and approvals being constantly battled with.
… "The bureaucratic, and ever increasing complexity is distancing many of us from our human need to enjoy freedom and liberation"…
Most of the time, the standards of community are increased through the activity of the people who face this systematic work practice, added attention and procedure. So from a design point of view we asked: where does this leave the standard of life of the very people that have their own space and time compressed? How can they return to their home to live their life, when it's time for them to go home? How are they to find their intrinsic urge to be liberated, and hence strive for happiness?
We then channelled our energies for this home into designing it for the person inside our client that represents the liberation of humanity: Borgo Franc, an alter-ego. However, this alter-ego is not an escape from reality, but a return to it. In our design solution we strove to mobilise a willingness for a rebirth to humanity.
The darker entrance into the apartment induced us to penetrate through a wall to the outside areas, creating an axis off which to orthogonally orient passage-ways and access to the kitchen and living spaces.
The day spaces were designed to have a clean-lined appearance and built-in functionality. The apparently simply design and reflective surfaces conceal open and slide appliance areas and use flush mount handles. The smart ensemble was custom manufactured by Woodserv and white glazing by Float Glass. >>
One unique feature is the three-metre span Carrara marble dining table, that sits beside the kitchen island, which is also marble. This single piece of marble was specially ordered and delivered by Hallmann.
The key element with the living areas is that they exhibit the duality contemplated in the concept, in that in accordance with the user's wish, and through lighting design, you can switch off the day mode and brightness and switch on the red-lit mood that will underline evenings of enjoyment.
Getting to the private areas of the bedroom, the duality vanishes and the alter-ego really becomes the reality. With a central black leather bed sitting on a monolithic sea of matt black resin, there is no doubt about mood and character. Laid by Rado, the monolithic floor creates continuity between floors and walls to create a simple area stripped of peripheral excess.
The depth of the human psyche is given some weight when the ancillary bathroom becomes evident through black translucent glass when the space is illuminated and another space for discovery and playing with reality is revealed.