Revolution Pre Crafted
VAMP sits with "Real Estate Personality of the Year" Robbie Antonio to share his business insights on designer, prefabricated homes and structures with an affordable price tag.  
Robbie Antonio – Founder and President of Antonio Development in New York, Managing Director of Century Properties based in Asia, and now the Founder and CEO of Revolution Precrafted – currently has 82 million square feet worth of developed, in-progress, and managed properties under his belt.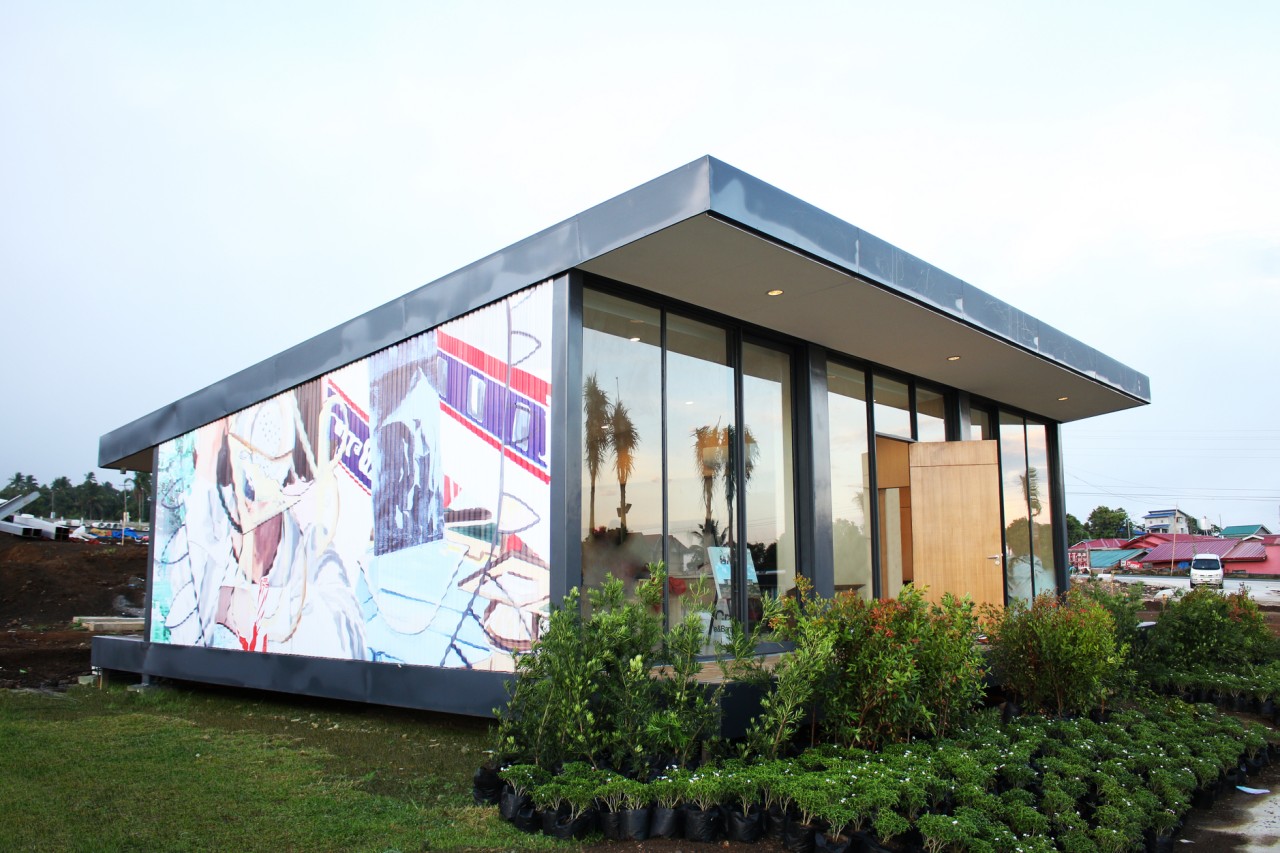 To date, he has worked with 13 Pritzker Prize Architects/firms such as Zaha Hadid, Philip Johnson Alan Ritchie, Rem Koolhaas, Jean Nouvel, I.M.Pei, Paulo Mendes da Rocha, and Christian de Portzamparc, as well as designers such as Ron Arad, Campana Brothers, Tom Dixon, Philippe Starck, and Marcel Wanders. He has worked with over 103 notable brands in various fields; including fashion, Hollywood, luxury, design, and art. He has established the largest number of luxury branded real estate developments across the globe, by working with Giorgio Armani for Armani Casa, Versace Home, Missoni Home, Paris Hilton, Lenny Kravitz and Wallpaper* Magazine.
He is one of the youngest and most prolific collectors of international modern and post-war contemporary art in the world. Because of his accomplishments as an art collector, he has received a number of awards from many different organizations.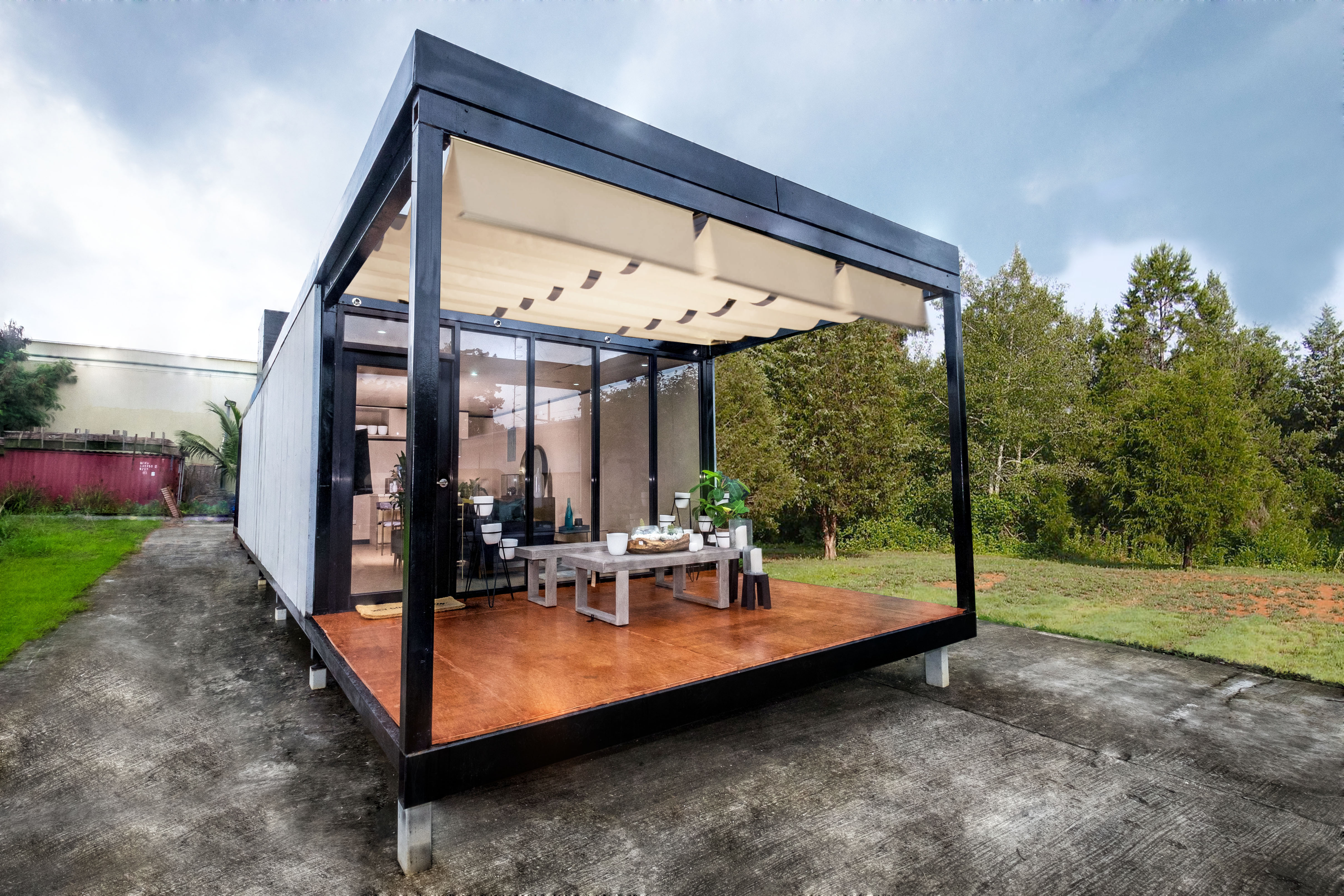 In 2014, Artnet recognised him as one of "20 of the World's Most Innovative Art Collectors," while in 2015, he became part of Artnet's "Top 200 Art Collectors Worldwide". Artnet also recognised him with two awards in 2016: as one of twelve young art collectors to watch out for, as well as one of the top 100 art collectors for that year.
This year, he was cited by BuiltWorld's in its 2018 Mavericks Report as one of "25 Pioneers Who've Transformed the Built Industry." In May 2018, he was named "Real Estate Personality of the Year" by PropertyGuru. Singapore Straits Time also named him as one of "50 Asians Who Are Changing The Way We Live,".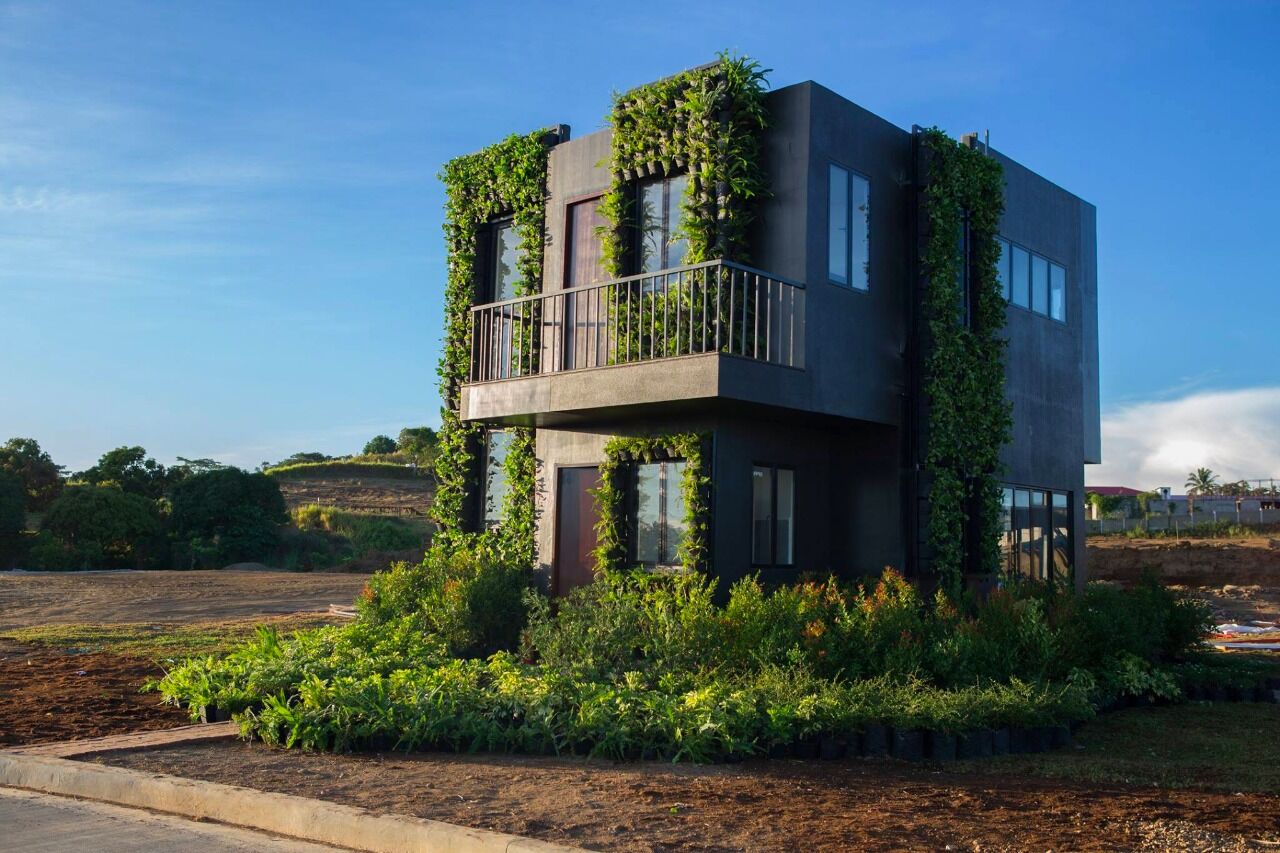 His passion for art has also led him to collaborate with artists such as Marina Abramovich, Maurizio Catellan, Francesco Clemente, Damien Hirst, Zhang Huan, David La Chapelle, Marilyn Minter, Takashi Murakami, Julian Opie, and Julian Schnabel.
His latest venture into real estate as the CEO of Revolution Precrafted, brings together over 80 of the world's leading architects, artists, and designers including Sou Fujimoto, Daniel Libeskind, David Salle and celebrities such as Daphne Guinness, Helena Christensen + Camilla Stærk and Amar'e Stoudemire.
Revolution supplies transportable, collectable, and customizable homes, pavilions, prefabricated museums, glamping, condominiums, hotels, villas, pop-up retail, pop-up F&B, pop-up offices, pop-up co-working spaces, art furniture, etc. to landowners, developers, and end users all over the world.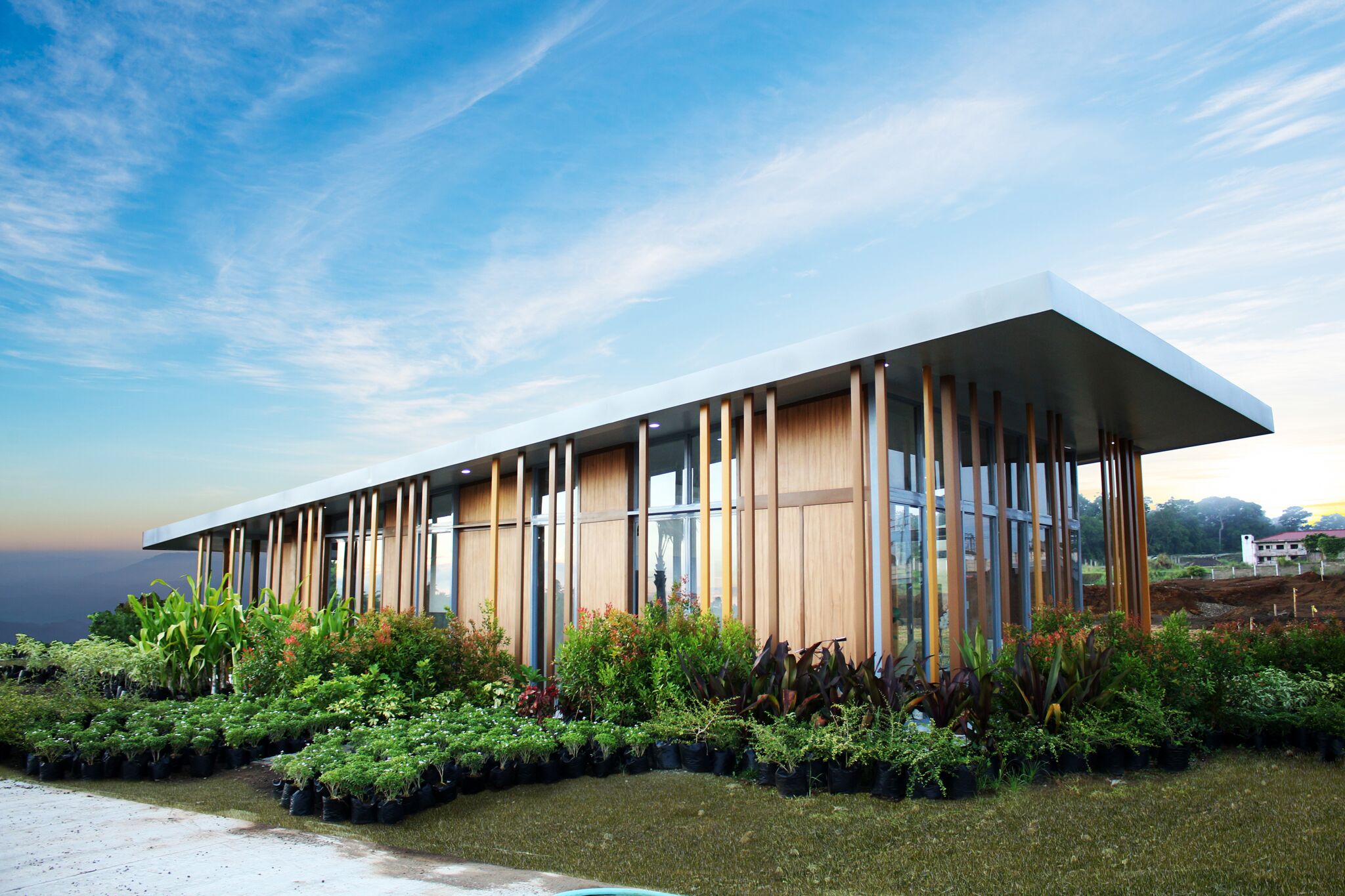 To date, Revolution Precrafted has bagged around $9.1 Billion in projected gross market value (GMV) for the company's on–going projects in 27 countries, including the Philippines, Myanmar, United Arab Emirates, Jamaica, Guyana, Bahamas, Trinidad and Tobago, Puerto Rico and Japan.
Q+A
Tell us about Revolution Precrafted.
Revolution Precrafted is a global real estate marketplace that connects developers, fabricators, designers and customers, to create design–driven projects and products, both traditional and prefab, around the world. It is a unicorn start–up, valued at over $1 Billion. It is one of the fastest companies in Southeast Asia to reach unicorn status.
What are your major international projects so far?
We have current projects in 28 countries in Asia, Europe, Africa, The Middle East, North and South America. These projects are in varying stages of master planning and implementation. We operate on a B2B2C model so a lot of the preparatory works are courtesy of our partner developers.
  Apart from business, what are your passions?
I am very passionate about modern and contemporary art. But I also have a great appreciation and respect for the works of the masters.
 What's next for Revolution Pre-crafted?
Revolution Precrafted is currently in the middle of a brand expansion. While we were primarily a prefab company, we have expanded our products and services to include quasi-prefab and hybrid works in order to accommodate more projects around the world. We are also exploring at offering modular clinics, affordable homes, condos, hotels and low to mid-rise offices. We also have great interest in block-chain and STO, and we are venturing into hydroponics.
Revolution Precrafted is also unveiling a new unit that focuses mainly on franchise and licensing concepts. This is part of a strategy to fully utilize our partnership with some of the world's best celebrities and experts. We have announced our partnership with world boxing icon Manny Pacquiao for the HITT boxing gym franchise. We are currently finalizing the details for its roll out.
TEMPO, a new biking gym that we conceptualized with Filipino celebrity and biking enthusiast, has recently been announced. We will soon unveil a spa and salon partnership with Staerk&Christensen, composed of supermodel Helena Christensen and design maven Camilla Staerk.
We feel that this new venture has a lot of potential based on the overwhelmingly positive feedback that we have received. We plan to bring these concepts globally too, and are taking the steps to ensure a successful introduction on the global stage.
Apart from the above, do you have any message that you would like to convey to our readers? 
Be flexible and resilient and be willing to work harder than anyone from your team
Growing up from a business-oriented family, was it really a dream of yours to become an entrepreneur?
Definitely, I have always wanted to put up my own company using my own abilities, network and experiences. The fact that I grew up in a business-oriented family only intensified my desire to become a businessman.
The Antonio family has been very active in the Philippines' property sector for over three decades now. And your brainchild start-up, Revolution Precrafted, is also in line with the same industry. Tell us what inspired you to venture this business?
I have been exposed to the real estate business at an early age and I have come to appreciate its intricacies and complexities. I have become very familiar with almost all aspects of the business. However, there was that desire to break out of the norm, and create something different that totally stands out. I spent years doing my own research and I have come to realize that there is so much potential and possibilities in the prefab industry.
'Revolution' is quite a catchy name for a start-up, to be honest. What puzzles us is that why did you adapt the term 'precrafted' as your company's name instead of 'prefabricated'?
The word 'prefabricated' is too obvious. I wanted to coin a term that would define what we do in a classier and sexier manner. At the same time, the word 'precrafted' is derived from the word craft, which can mean profession.
'During the early days of 'Revolution Precrafted', what were the major challenges that still stick to your mind to date?
We never really had major setbacks or challenges. The concept was met with approval and support from various stakeholders because of its strong business proposition. In fact, a lot of investors offered to put in capital early on because they really believe in what we were trying to accomplish.
How was the experience of bringing together some of the world's leading architects, artists and designers such as Sou Fujimoto, Jean Nouvel, Tom Dixon and the late Zaha Hadid, as part of one grand project?
It was really a very exciting time. As you know, I have a deep passion for art, fashion and architecture, and collaborating with some of the greatest minds in the world was just an experience not many people get to enjoy. Furthermore, seeing the finished designs made us proud of what we are trying to do. Imagine being able to create world-class home designs at relatively more affordable prices.
How easy was it for you to have these celebrated designers to sign up and work alongside your company?
There was always going to be a lot of questions when you start out and we had our fair share of questions from architects and designers early on, but when we explained clearly the rationale behind the business, a lot of them came on board. They share our belief of the need to democratize design and make it more accessible to the consumers.
In October 2017, 'Revolution Precrafted' achieved the $1 billion valuation or the 'Unicorn Status' as a privately owned start-up, the first to do it in your region. How did you manage to reach an outstanding feat in such a short period of time?
Before launching it to the public, we took the time to really perfect the business model and study its viability. We also took the time to partner with some of the world's best architects, designers and artists to show to the world that our business model works – that it is possible to design homes, pavilions with popular and renowned artists, and offer these at lower cost. After seeing that our proposition is fool proof, investors expressed their confidence to invest in the company.
The rudimentary of your business model is out-sourcing key parts or materials for a project then ship them to your client's location for assembly. Is this a bit logistically demanding in your end?
It's manageable. The key is to secure sufficient partners and suppliers around the world. At present we have a database of 700 fabricators around the world, and we have partnerships with fabricators in Europe, Middle East, Asia and Africa. As we move towards becoming a marketplace, we will ensure to widen this fabricator network, and connect them with developers, suppliers and consumers.
When it comes to pricing, how cheap is a prefabricated house compared to the traditional construction method?
It's difficult to give a specific amount since we have different designs and we do orders by bulk. This allows us to achieve economies of scale, not to mention that the prefab process cuts down the overall turnaround time of production, leading to significant savings and minimizing expenses. Generally speaking, you can achieve 10-15 per cent savings with prefab.
To enlighten our readers on your prefab options, do tell us about Revolution's product price points and key figures.
The price range of our homes is between $20,000 to $360,000. We have our basics homes designed by our internal architecture team, and we have curated homes designed by 81 revolutionaries from around the world.
What are some common misconceptions the public holds towards prefabricated structures and products?
People sometimes think that prefab structures have bad quality, but that is not true. Our homes pass stringent quality testing for earthquake and wind speed. Another misconception is that prefab homes are ugly. We deliberately partnered with well-known designers and artists to debunk this fallacy. We are proud to say that we have prefab home and museum designs by Pritzker-winning architects such as Jean Nouvel, Christian de Portzamparc and Philip Johnson Alan Ritchie among others.
'PropTech' or Property technology is the buzzword to ponder here. How significant is this to you and the whole concept of your business?
Yes, another reason why we decided to explore prefab is because we wanted the technology aspect of it. We used advanced robotics to streamline our production processes. This is something that differentiates us even further from traditional home–building. Soon we will be adapting smart home technology in our homes too.
Does your company integrate green technologies when it comes to building houses?
We are exploring ways to further make our processes more sustainable but as it is, prefab homes are already energy efficient because they use a lot of glass. This encourages minimal usage of electricity for lighting. The insulation of prefab homes is also adjusted to make them more convenient and homey for customers.