The Ultimate Christmas Gift Guide
Our popular Christmas Gift Guide is back this year, featuring the most in-demand gifts from best brands for everyone on your list.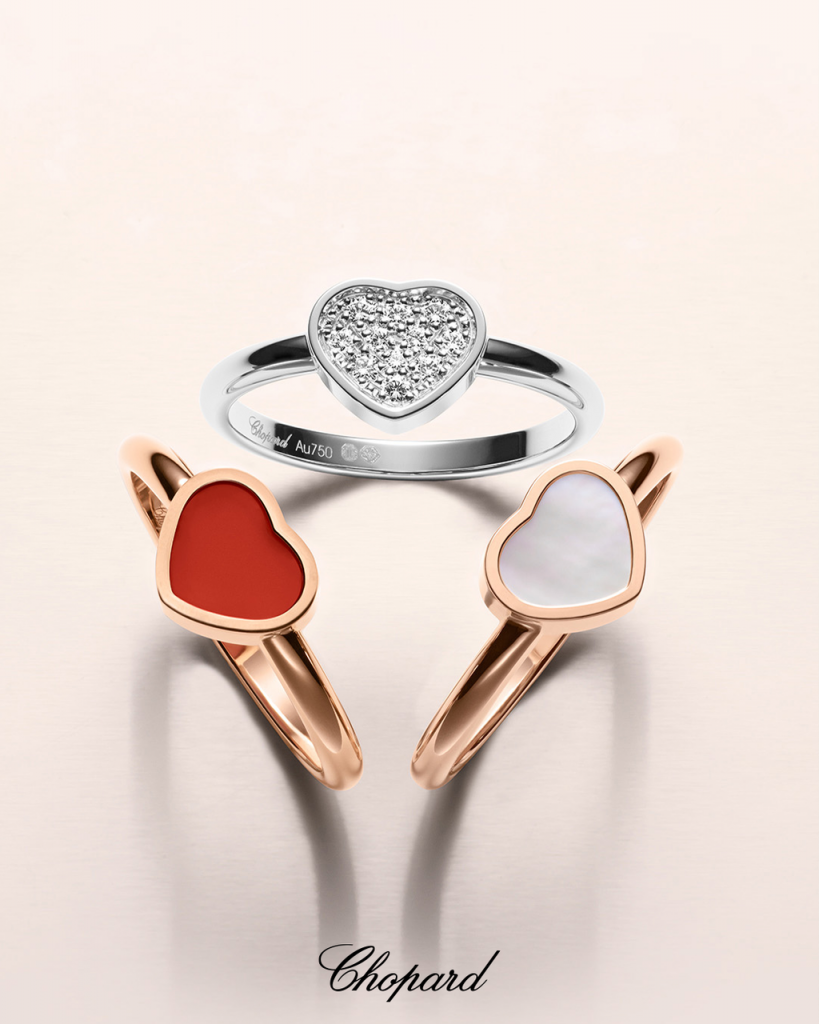 DISCOVER CHOPARD MY HAPPY HEARTS COLLECTION.
An infinite range of combinations to you're your moods, outfits, emotions, or the whims of the seasons. Chopard My Happy Hearts collection embodies a way of promoting one's self love in a sunny, generous and benevolent manner, to radiate the light cultivated within.
Exclusively available from Edwards Lowell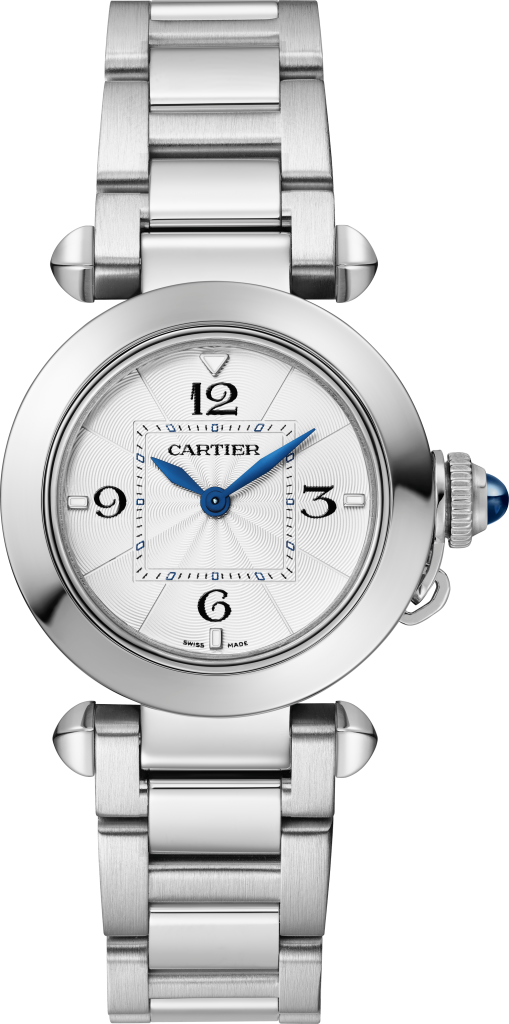 PASHA DE CARTIER WATCH
Pasha de Cartier watch, 30 mm, high autonomy quartz movement. Steel case, fluted crown cap and crown set with synthetic spinels, opaline flinqué dial, blued steel diamond-shaped hands, steel bracelet, second strap in fuchsia alligator leather, interchangeable steel deployant buckle.
Exclusively available from Edwards Lowell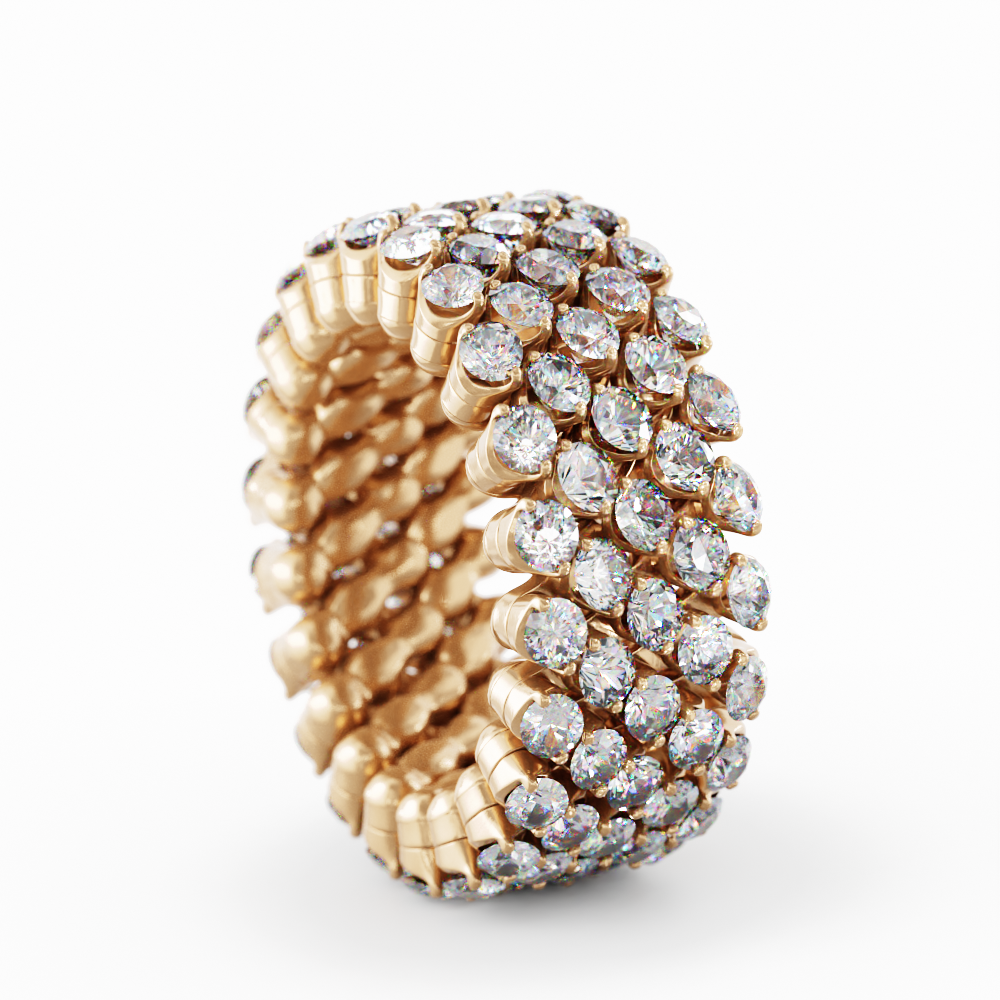 SERAFINO CONSOLI
Founded in Milan in 1960, Serafino Consoli is an internationally renowned brand that genuinely represents the Italian tradition and elegance. The fine jewellery maison is responsible for creating a sensation in the haute joaillerie – supremely inventive multi-size and adaptable jewellery. With a simple touch, the Serafino Consoli creations can be changed and adjusted to an individual's style.
Exclusively available from Edwards Lowell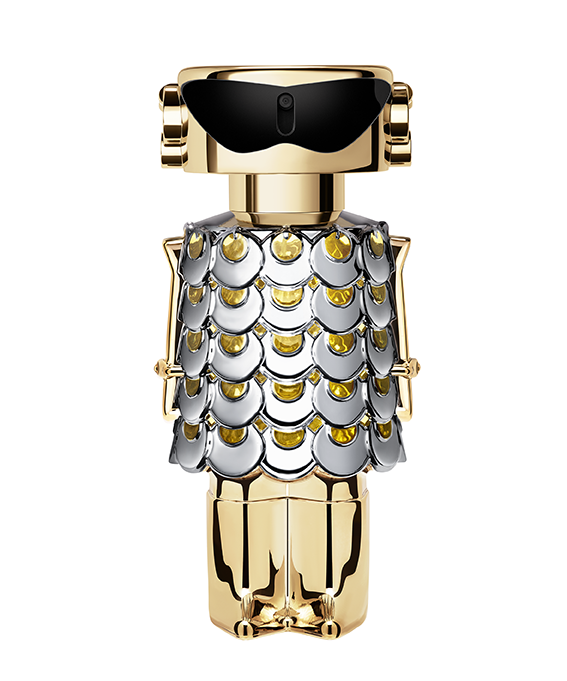 PACO RABANNE, FAME, Price: €59 – €117
Discover fame, the highly covetable new women's perfume by Paco Rabanne. Capturing the irresistible Parisian spirit of the Rabanne woman, FAME perfume pays tribute to a new era of femininity. Playful. Sensual. Empowered. The quintessence of avant-garde luxury, this perfume is a blend of exceptionally pure jasmine, succulent mango and sensual creamy incense.
Available from TXP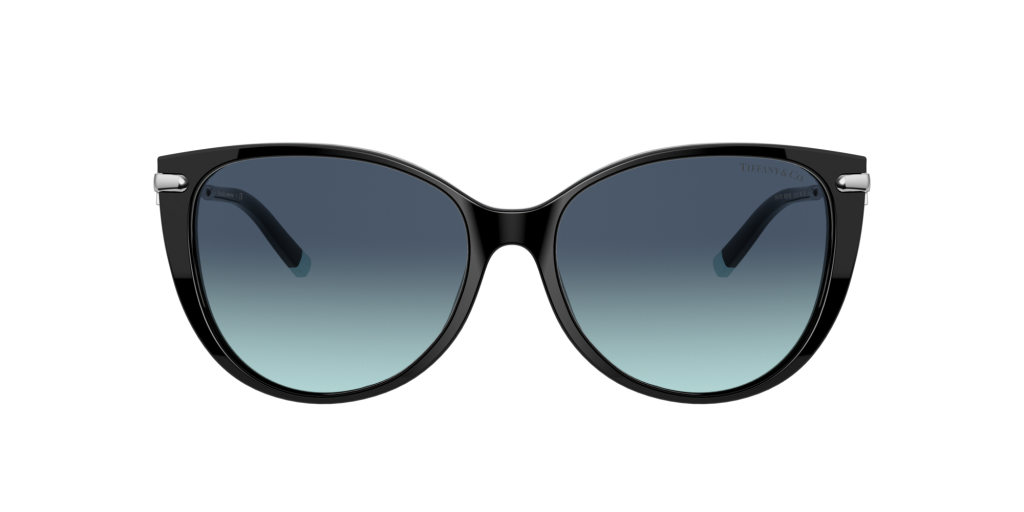 TIFFANY SHADES, Price: €302
Tiffany & Co. luxury eyewear are made for the forever iconic use of "1837 Blue", Tiffany's assurance, that whatever comes out of a Tiffany box will always bring joy.
Available from Vision Opticians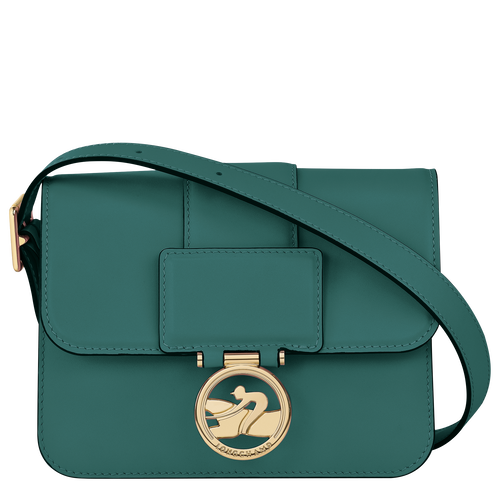 BOX-TROT BAG BY LONGCHAMP, Price: €550
The Box-Trot bag takes its name from its box shape and the look of the rider who adorns it's medallion dynamic and free, just like Longchamp! The Box-Trot bag is available in five colours presented here in sophisticated cypress green, an on-trend colour for this season.
Available from Longchamp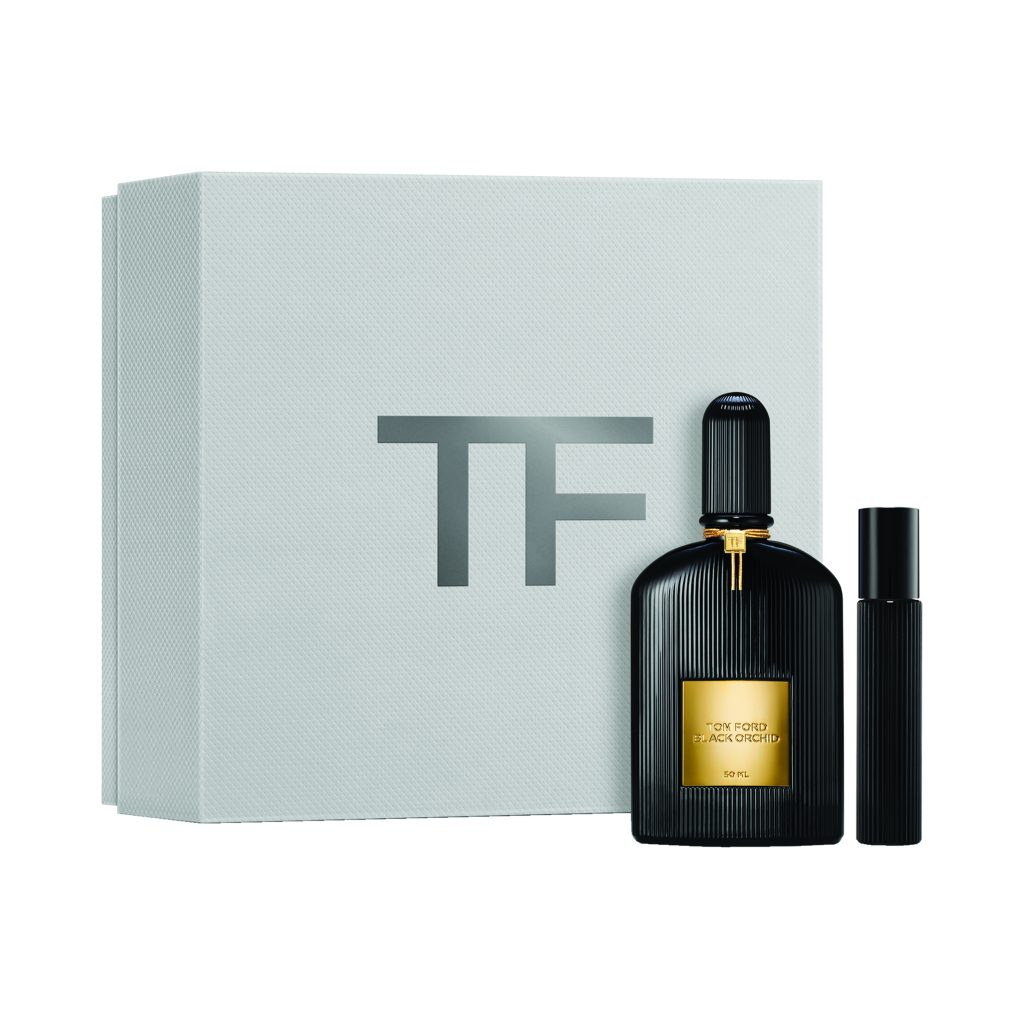 TOM FORD BLACK ORCHID PERFUME SET, Price: €125
This beautiful gift set includes the Black EDP 50ml and a 10ml purse spray. The top notes Orchidare French jasmine, black truffle, ylang-ylang, black currant, and effervescent citrus. Iconic. Elusive. Seductive. A luxurious and sensual fragrance of rich, dark accords and an alluring potion of black orchids, and spices.
Available from all leading pharmacies and perfumeries.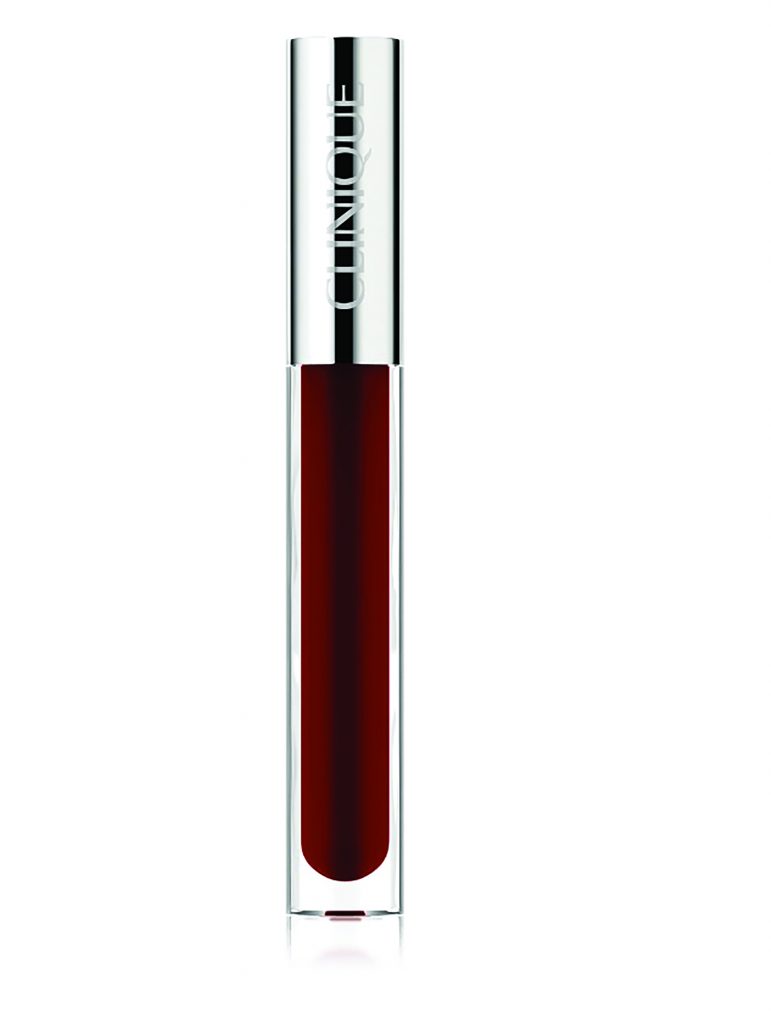 CLINIQUE POP PLUSH CREAMY LIP GLOSS: €27 An ultra-cushiony, super buttery gloss that hugs lips with plush shine and all-day hydration. This formula coats lips with plush shine and soothing hydration, all while delivering a juicy pop of colour. Satisfyingly smooth, super comfy. Available in cult classic shade Black Honey!
Available from all leading pharmacies and perfumeries.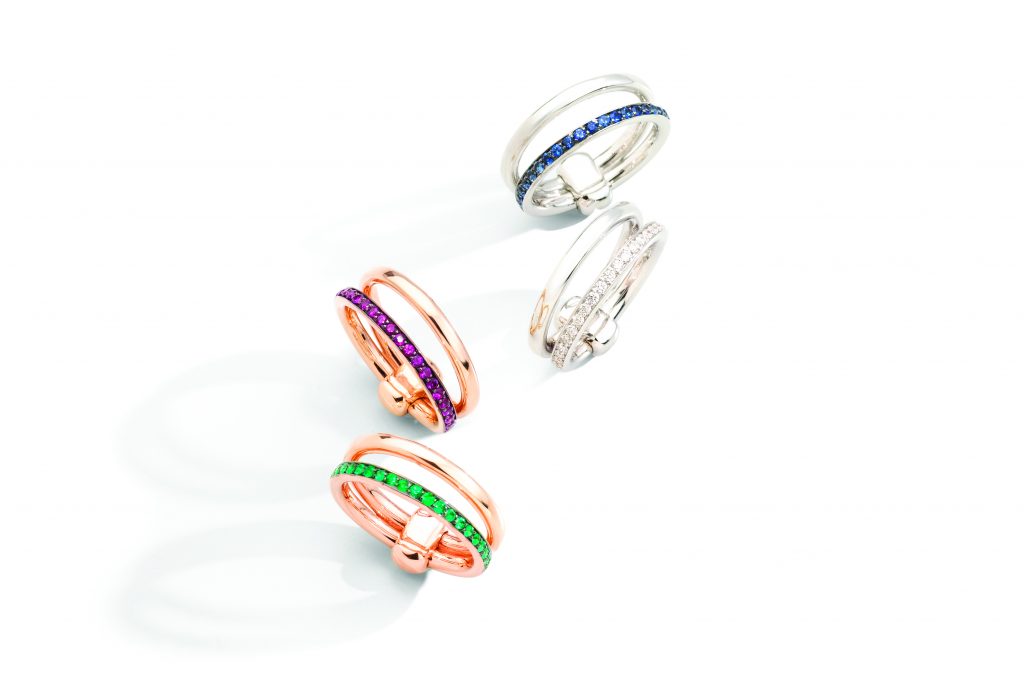 POMELLATO ICONICA COLLECTION
Iconica is one of Pomellato's standout designs. Its audacious and sinuous forms highlight the house's rich heritage of outstanding craftsmanship and its mastery of all-gold jewels. Steeped in tradition yet bold and contemporary, Iconica's refined volumes are the hallmark of the brand's style.
Exclusively available from Edwards Lowell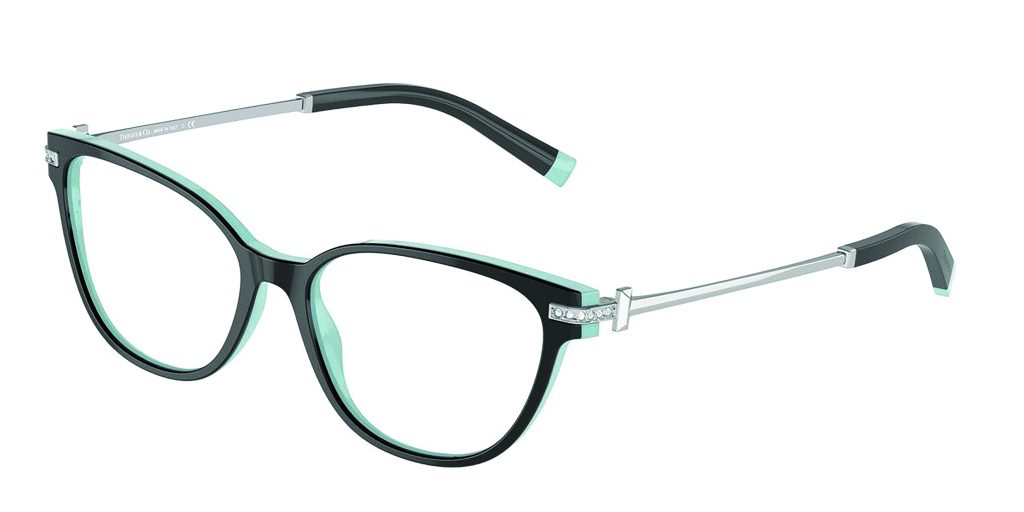 TIFFANY GLASSES Price: €343
Tiffany & Co. luxury eyewear are made for the glam, modern woman; with classic touches such as jewellery-inspired embellishments and their forever iconic use of "1837 Blue", Tiffany's assurance, that whatever comes out of a Tiffany box will always bring joy.
Available from Vision Opticians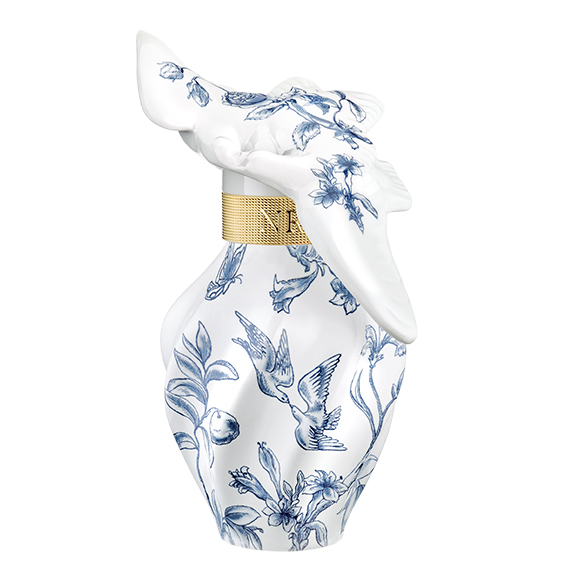 NINA RICCI, L'AIR DU TEMPS X CHEZ ANTOINETTE POISSON, Price: €89, 50ml
Nina Ricci's legendary fragrance, L'Air du Temps is reinvented in a limited edition designed in partnership with the house of Antoinette Poisson, a specialist in handmade wallpapers.
This bottle contains a brand new fragrance: the luminous combination of bright yuzu
and sunny tuberose, softened by a sensual sandalwood and musk base note.
Available at TXP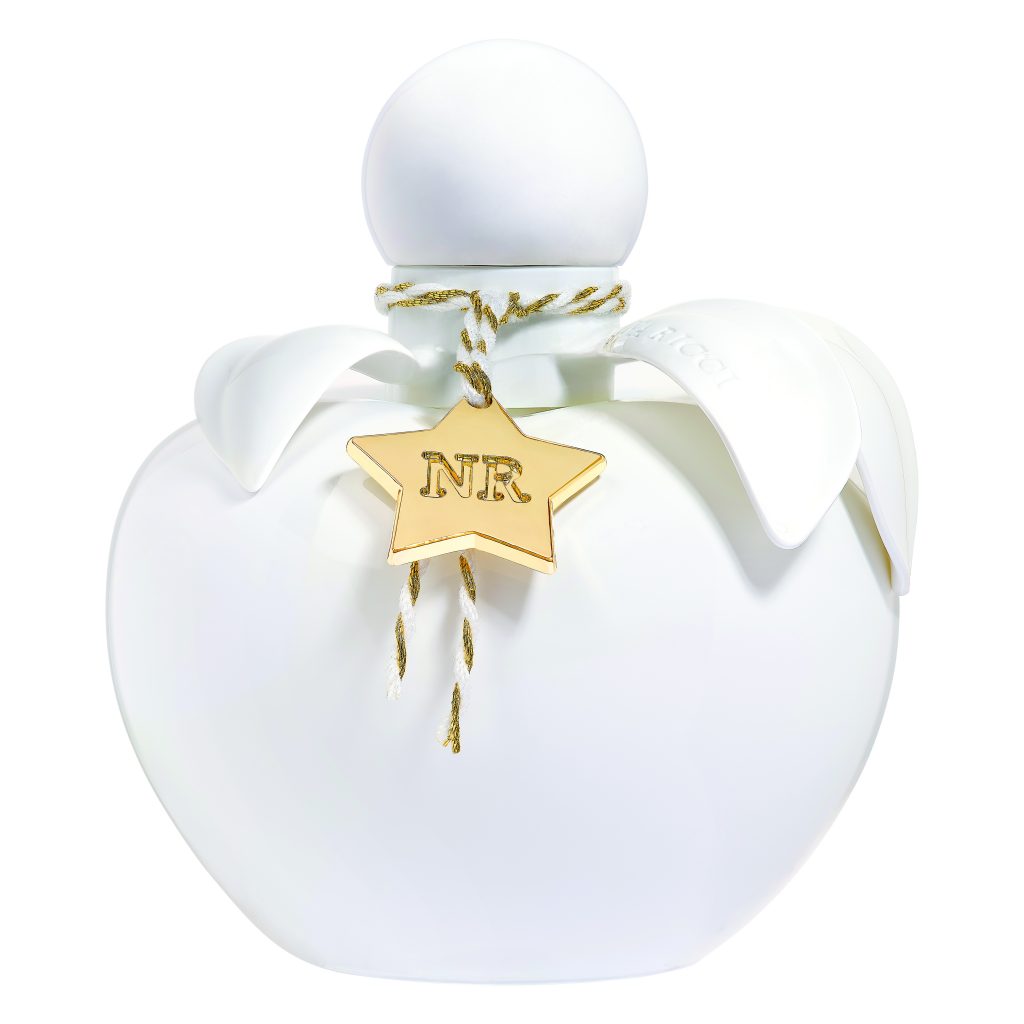 NINA RICCI, NINA CHRISTMAS COLLECTOR, Price: €89 – 80ML
Nina Collector Edition is the perfect gift for Christmas: a magical limited edition with the iconic Nina Eau de Toilette scent. Dressed in a pure snowy white bottle and adorned with a shiny golden star, it's an enchanting collectors' piece. Nina by Nina Ricci is a modern citrus floral scent, bursting with positivity and a touch of playfulness.
Available at TXP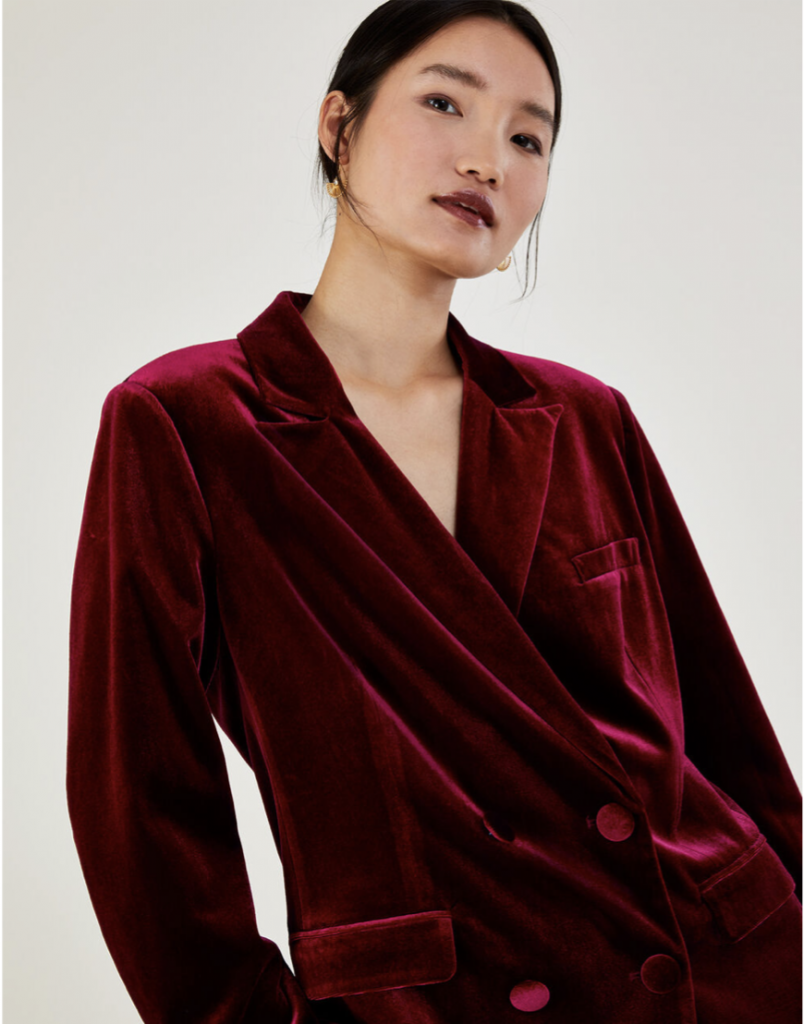 MONSOON, Penelope double breasted jacket, Price: €106, Carla velvet trousers €81
Said yes to the office Christmas party? This chic suit is the perfect option when styled alongside platform heels and a sparkly blouse. Designed in velvet, its highly flattering and sure to be your next wardrobe favourite!
Available from Monsoon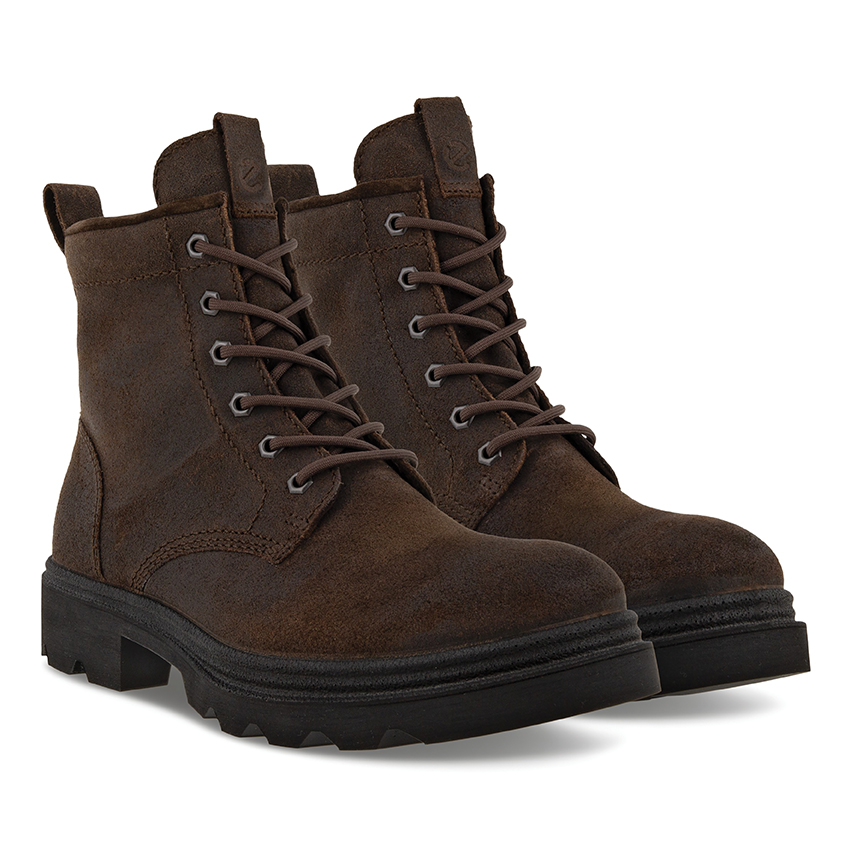 ECCO GRANIER, Price: €164.90
These ruggedly durable boots have an iconic industrial look to them paired with ECCO WATERPROOF construction for real-world functionality for your active lifestyle. You'll also notice an unexpected softness to the shoes from the crafted leather uppers, padded collar, and lightweight ECCO FLUIDFORMTM bonded soles. A true workhorse for today.
Available from Ecco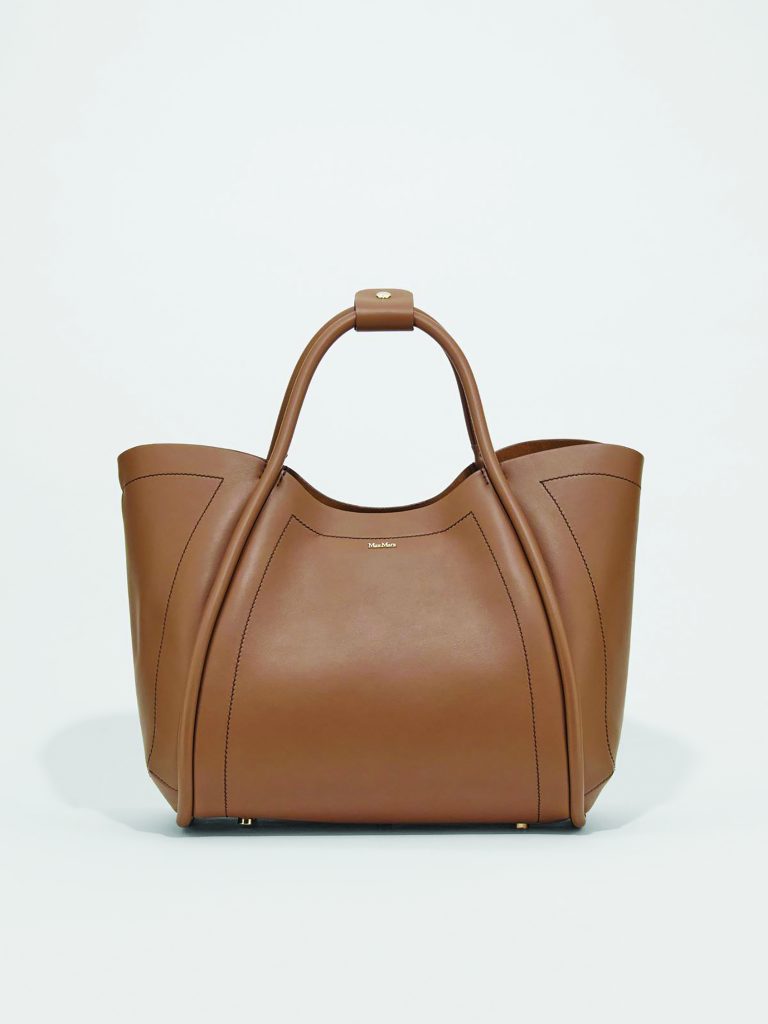 ARM CANDY, MARIN M BAG BY MAXMARA, Price: €879
Snap up the iconic Marine M bag by Max Mara in soft, smooth leather. The rounded shape and generous dimensions make this bag stand out from other conventional shoppers. Tubular handles and removable strap allow you to carry this style by hand or over the shoulder.
W: maxmara.com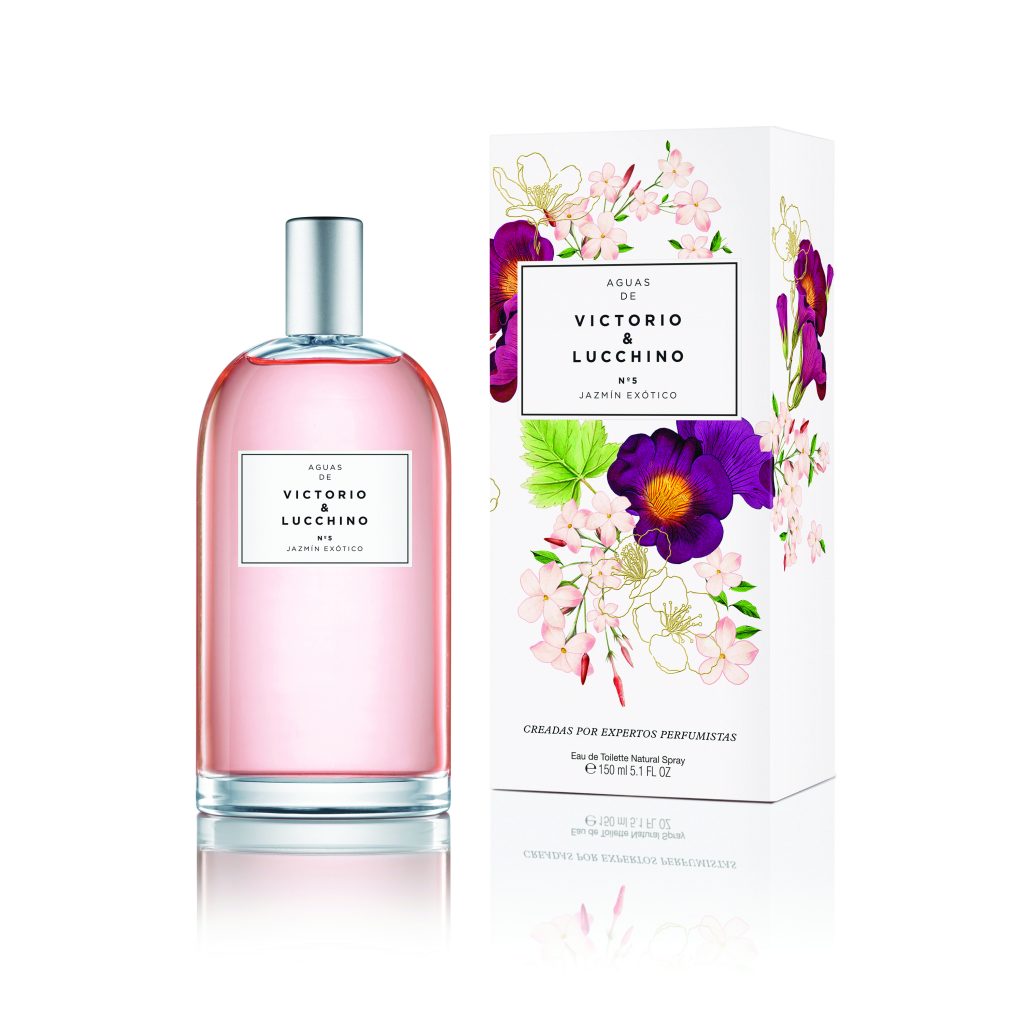 VICTORIO & LUCCHINO AGUAS FLORALES: JASMIN EXOTICO, €19.90 for 150ml
Handpicked at the break of dawn, it takes millions of flowers to make just one kilogram of absolute Sambac Jasmine. Its delicate femininity is combined with the hypnotic scent of patchouli essential oil, which is traditionally distilled in Indonesia.
Available at TXP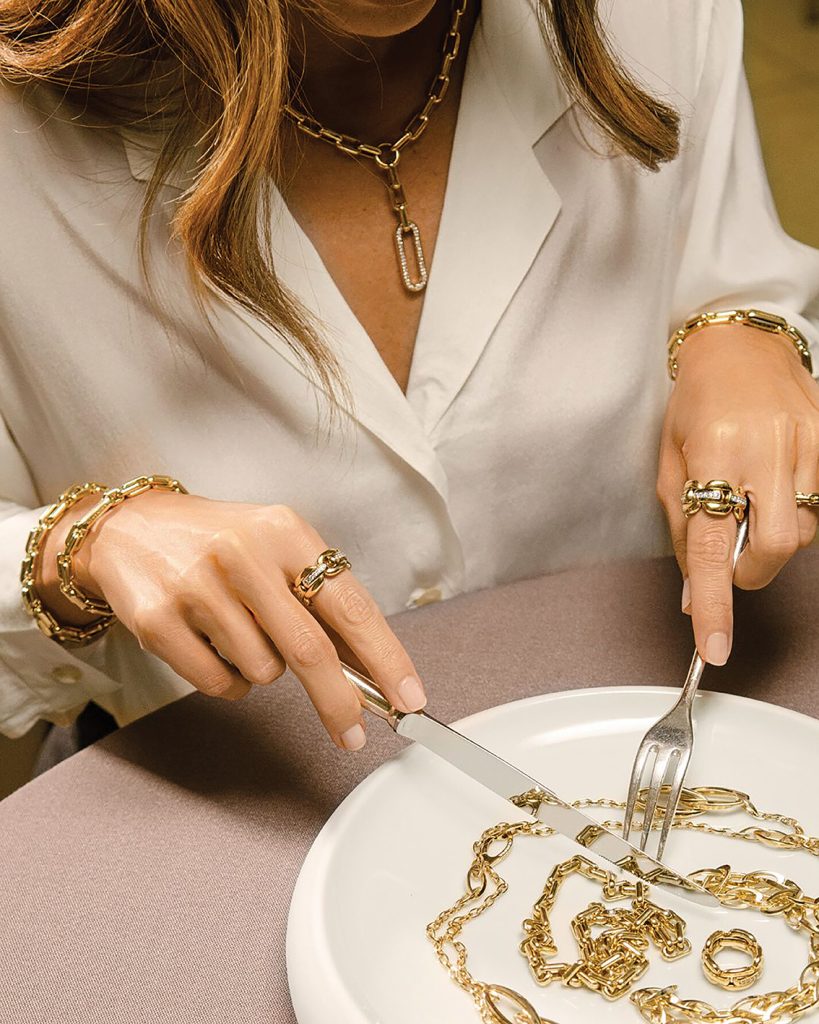 MORE STUNNING PIECES FROM CHIMENTO
There are appetites you just can't resist… • Necklace with pendant €8,310, Ring (left) €2,860 & ring (right) €4,800, bracelets starting from €4,610.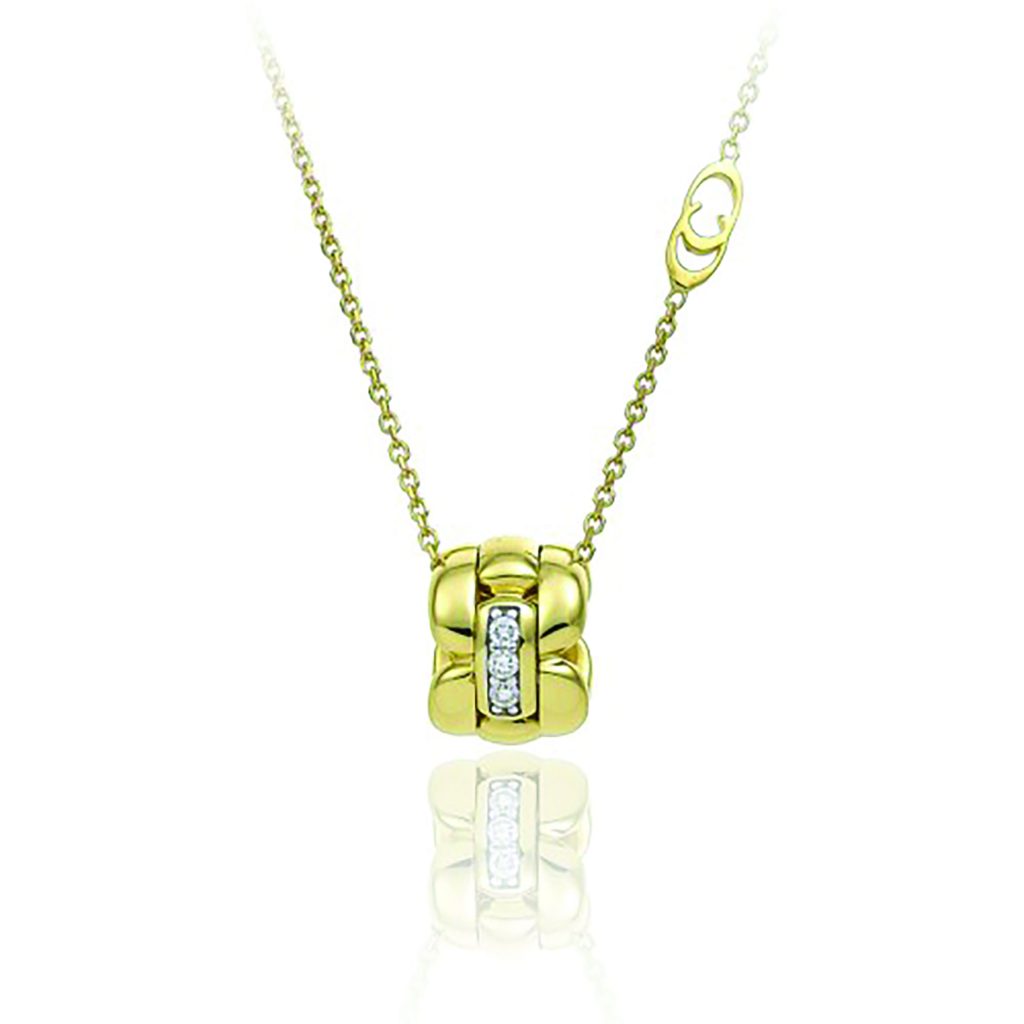 CHIMENTO JEWELLERY, Girocollo X-tend gold chain & diamond, Price €1,840
Give the gift of an 18kt yellow gold chain necklace with diamond detail (ct. 0.03). A timeless and elegant necklace to be loved and adored for generations.
Exclusively from Victor Azzopardi Jewellers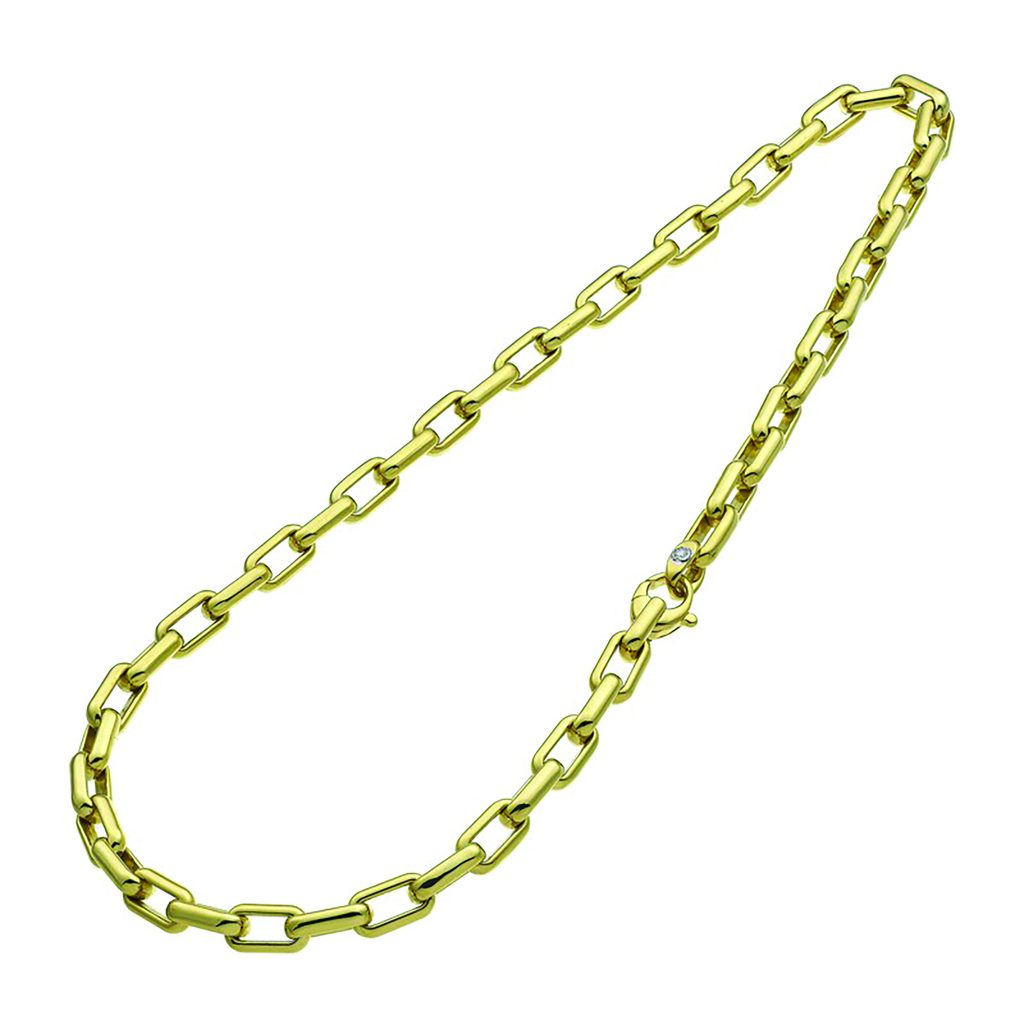 CHIMENTO JEWELLERY, Girocollo X-tend necklace Price: €5,930
A stunning 18kt yellow gold chain necklace with diamond detail (0.04 ct). The stretchable meshes of the new X-TEND collection have rounded and perfectly smooth surfaces. A pleasure which begins with sight and then involves all the senses.
Exclusively from Victor Azzopardi Jewellers.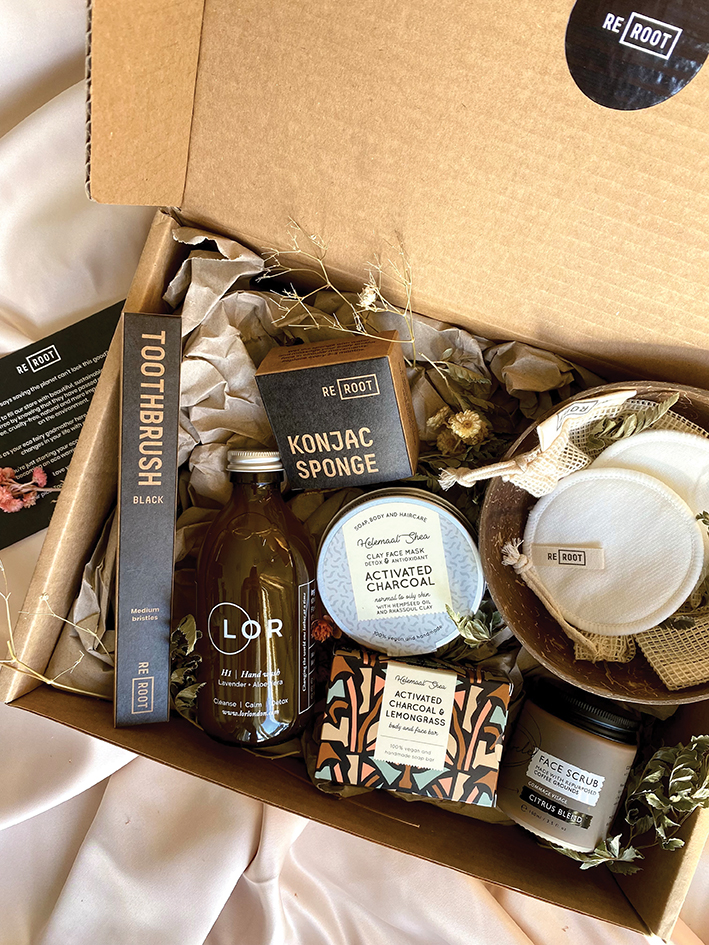 REROOT'S PLUSH ECO-BATHROOM HAMPER, Price: €77
This stunning set is packed with beautifully designed products that not only work and look great, but are plastic free and 100% natural #winwin. From Lavender and Aloe vera handwash to activated charcoal skin care, this gift pack is sure to wow!
Available from rerootmalta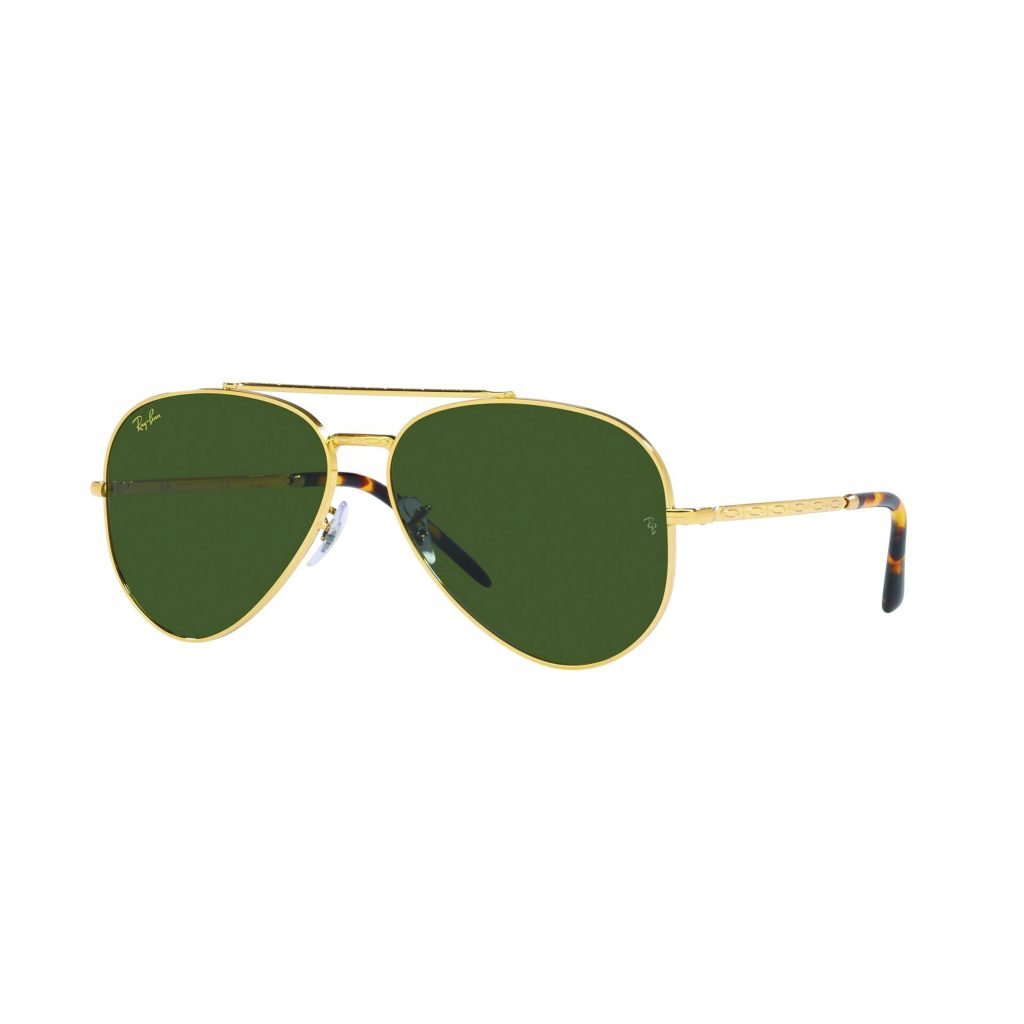 RAY-BAN, Price: €147
What is more timeless than a pair of Ray-Ban Aviator sunglasses? First-created for fighter pilots during WW2, these sunglasses have gone from protecting the eyes of the toughest airmen to gracing the red carpet. There is no actual "science" to what makes them so cool, except because some of the coolest people wore them first!
Available from Vision Opticians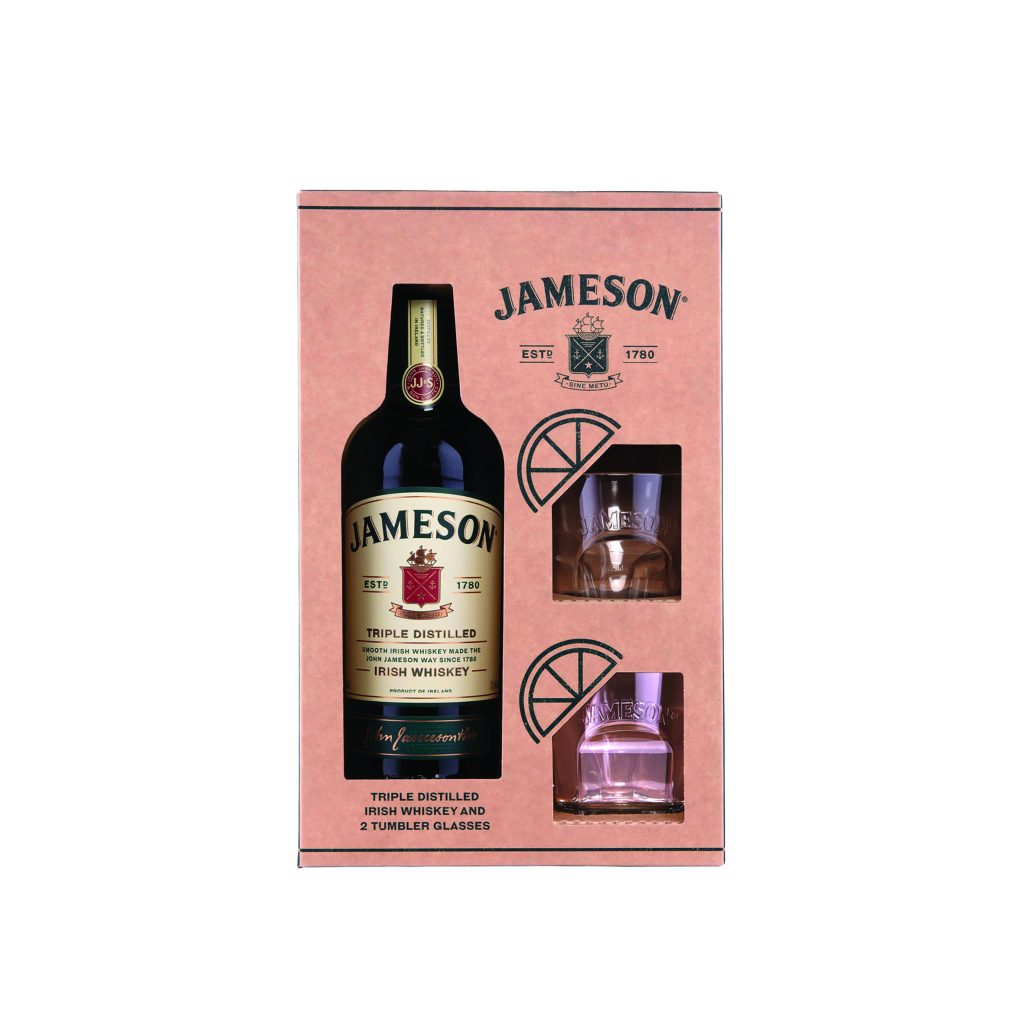 FOR THE WHISKEY CONNOISSEUR JAMESON IRISH WHISKEY 70CL WITH 2 GLASSES
The ideal gift set for Jameson Whiskey drinkers. A triple distilled, blended whiskey – Jameson has a light floral fragrance, peppered with spicy wood and sweet notes. Good balance of spicy, nutty and vanilla notes, with the spirit aged in both sherry and bourbon casks. Jameson Original is a blend of pot still and fine grain whiskeys that is as versatile as it is smooth. Triple- distilled and aged for a minimum of 4 years, this is the timeless whiskey that turned our green bottle into an icon. Pack Includes: 1x Jameson Original Irish Whiskey 70cl & 2x Jameson branded glasses.
This pack is available at Farsons Direct and other retail outlets until stocks
lasts from Farsons Direct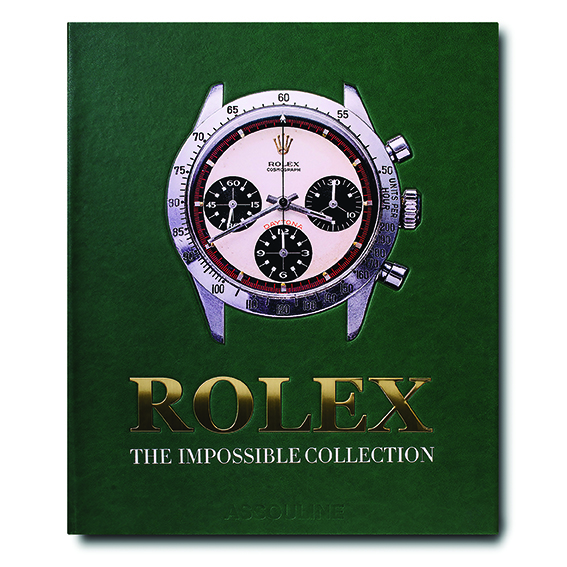 ROLEX: THE IMPOSSIBLE COLLECTION
Selected by specialist Fabienne Reybaud, each of the exceptional Rolex watch models in this beautiful handcrafted Ultimate Collection volume showcase the most valuable and technically innovative models the luxury watchmaker has produced, including watches never seen in print before.
Exclusively available from Edwards Lowell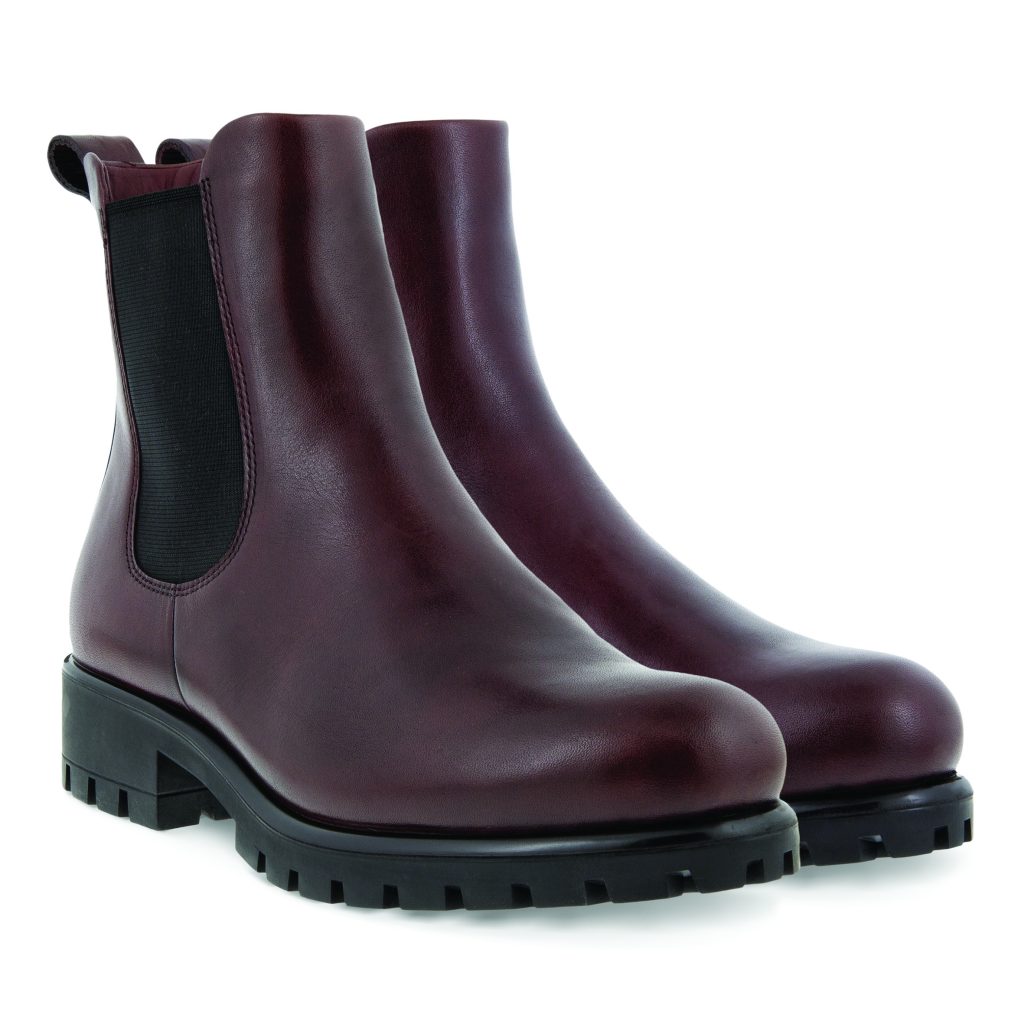 ECCO MODTRAY BOOTS, Price: €169.90
Made in a Chelsea boot silhouette, this version of the ECCO MODTRAY is an edgy update on a
classic style with elastic panels on either side for easy on and off. Full grain leathers and the exclusive inside TRAYTECH insignia elevate the overall minimalist, yet modern design.
Available from Ecco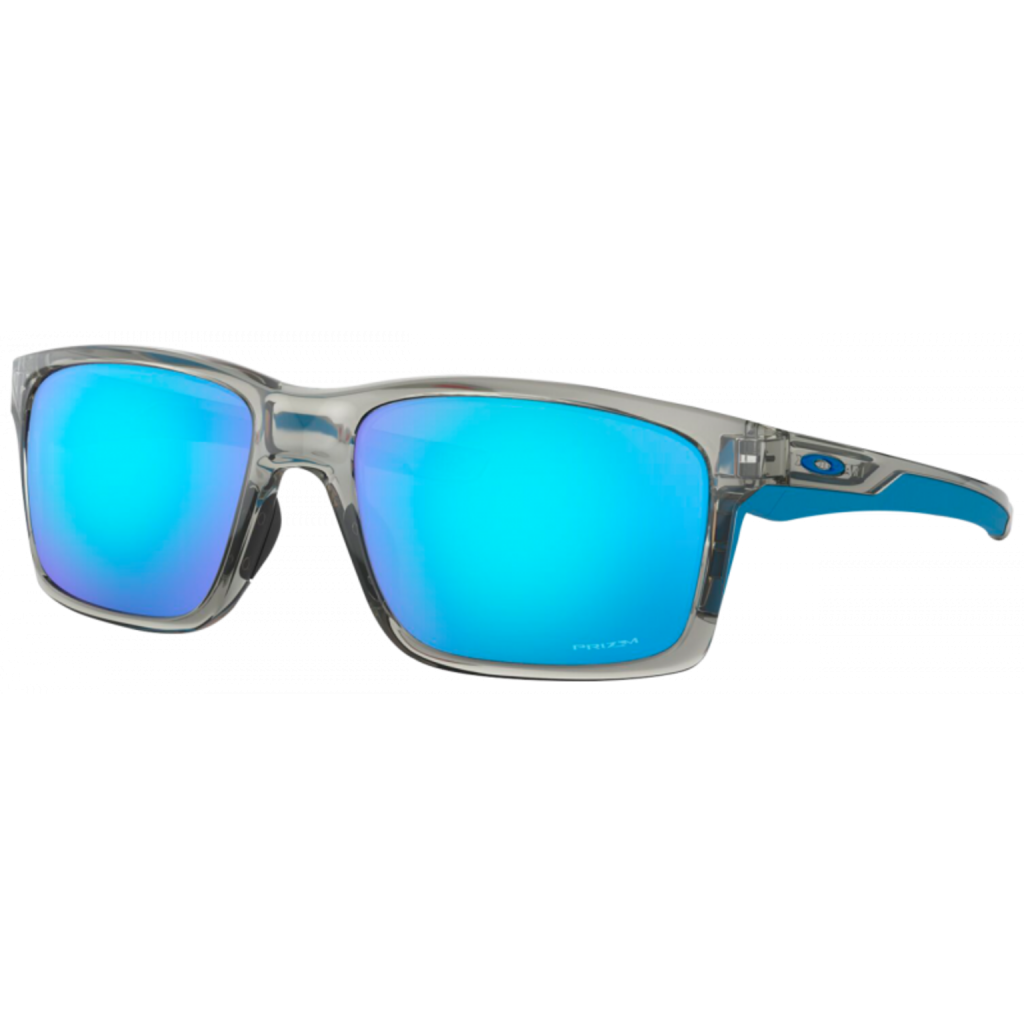 OAKLEY, Price: €188
Oakley eyewear are renowned for comfort and quality with their use of lightweight materials and ultra comfortable styles. These Oakley Mainlink sunglasses with Sapphire Prizm are made for the active man on-the-go, giving wearers access to fine-tuned vision that is specifically tailored for sporting environments.
Available from Vision Opticians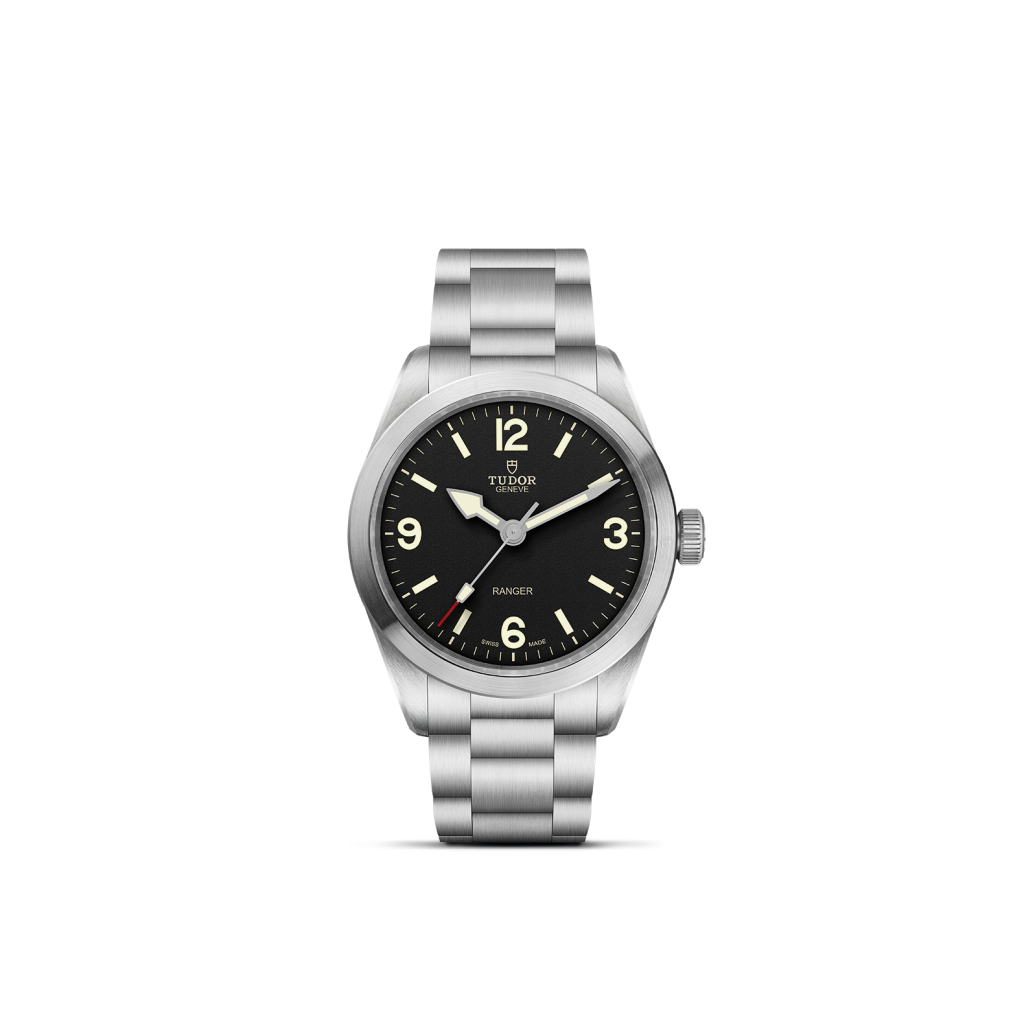 TUDOR RANGER
The New Tudor Ranger continues within the Tudor Collection, the tradition of the expedition watch bon with the Oyster Prince watches used by the members of the British North Greenland Expedition. The tradition of a robust, practical, and affordable instrument.
Exclusively available from Edwards Lowell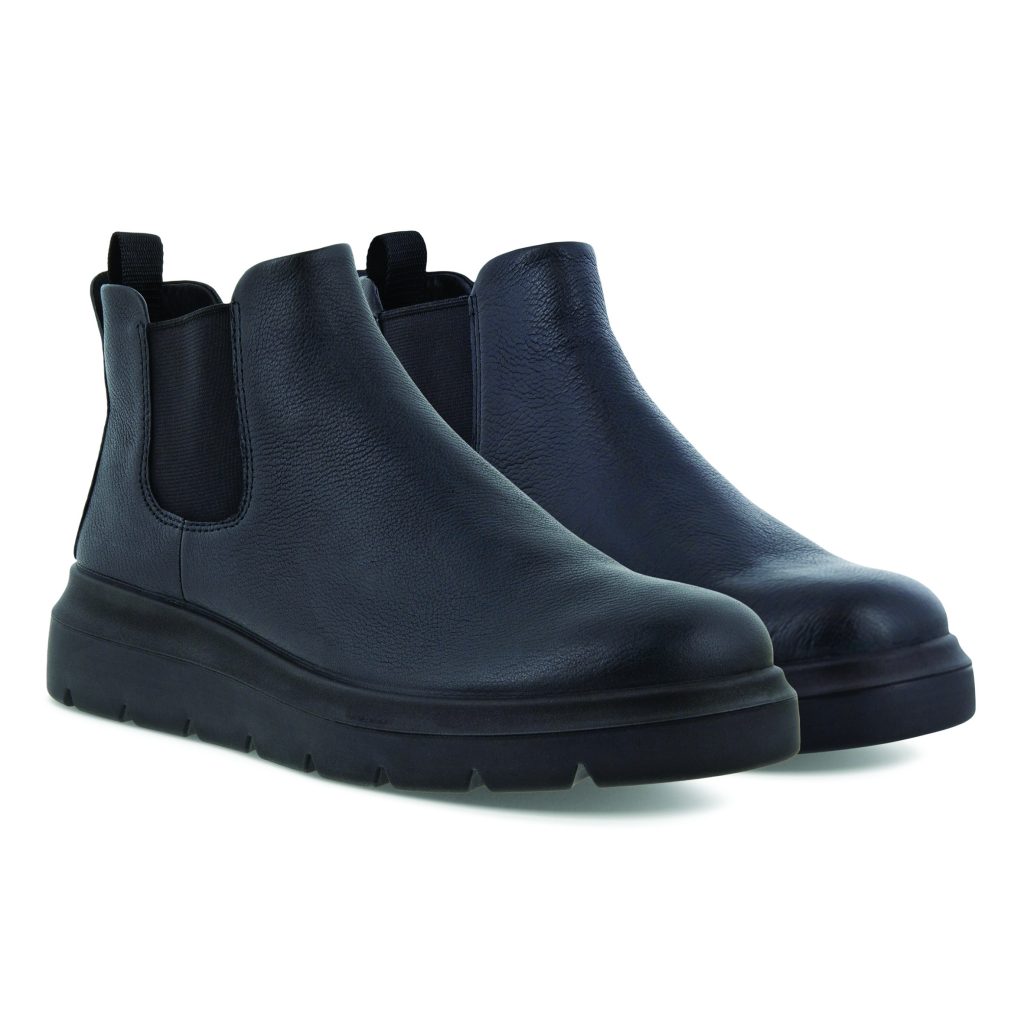 ECCO NOUVELLE BOOTS, Price: €139.90
A Chelsea boot never goes out of fashion. We just gave it a modern twist with the ultra comfortable rubber lugged soles. These boots also have the added benefit of ECCO HYDROMAX® water repellent coating. Water just beads right off. They're great for walking the dog, then grabbing your cup of coffee on the way into the office or simply spending the day with friends.
Available from Ecco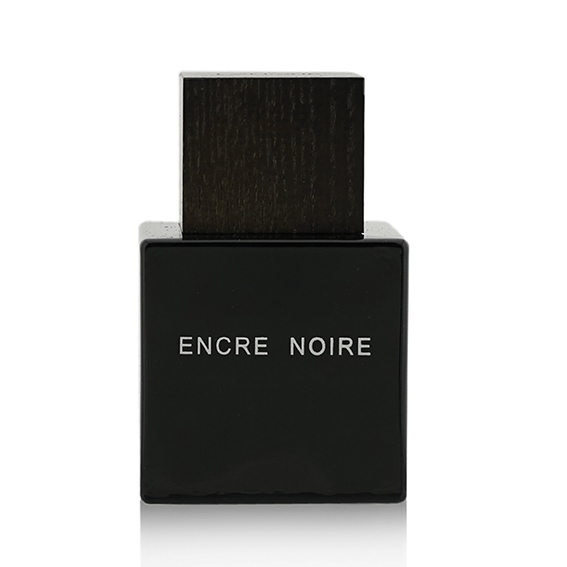 LALIQUE, ENCRE NOIRE, Price: €59 – €95.50
Encre Noire is a fragrance created in praise of wood. Its fresh and woody top notes come from the naturally aromatic cypress. Its stimulating core combines mysterious notes of vetyver, Bourbon and Haitian vetyver with the warm and enveloping notes of cashmere wood and musk. Available from TXP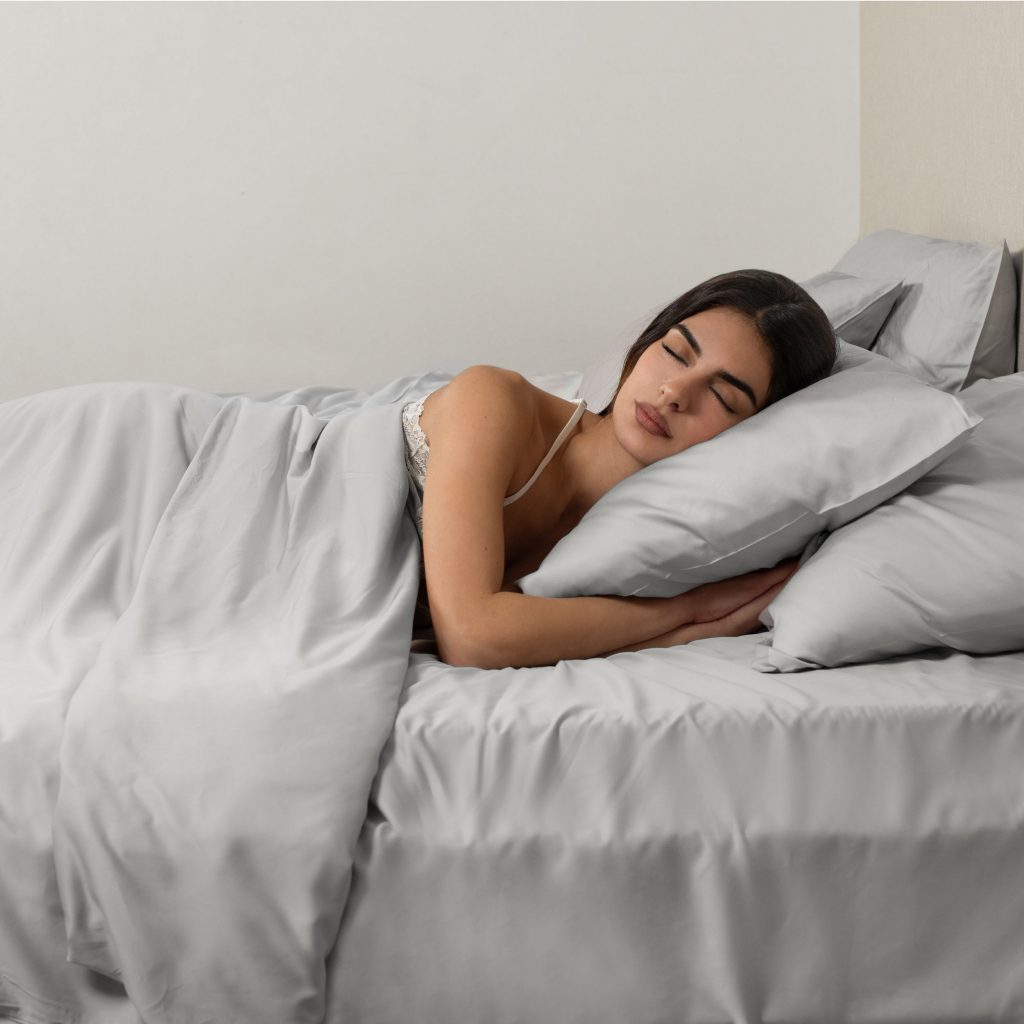 SWEET DREAMS ARE MADE OF THESE BAIA LIVING, 100% ORGANIC BAMBOO SHEET DUVET SET, Price: €124.99 – €154.99
Incredibly soft, super durable, wildly breathable and temperature-regulating, just to name a few of bamboo standout qualities. They are also naturally antibacterial and have hypoallergenic properties, so fantastic for allergy sufferers. On top of all that, they literally might also be the softest sheets you'll ever sleep on. • Queen Set: €124.99 (Fitted sheet, 2 pillow cases and duvet cover for a 150cm x 200mt bed) • King Set: €154.99 (Fitted sheet, 2 pillow cases and duvet cover for a 220cm x 240mt bed)
Available from Baia Living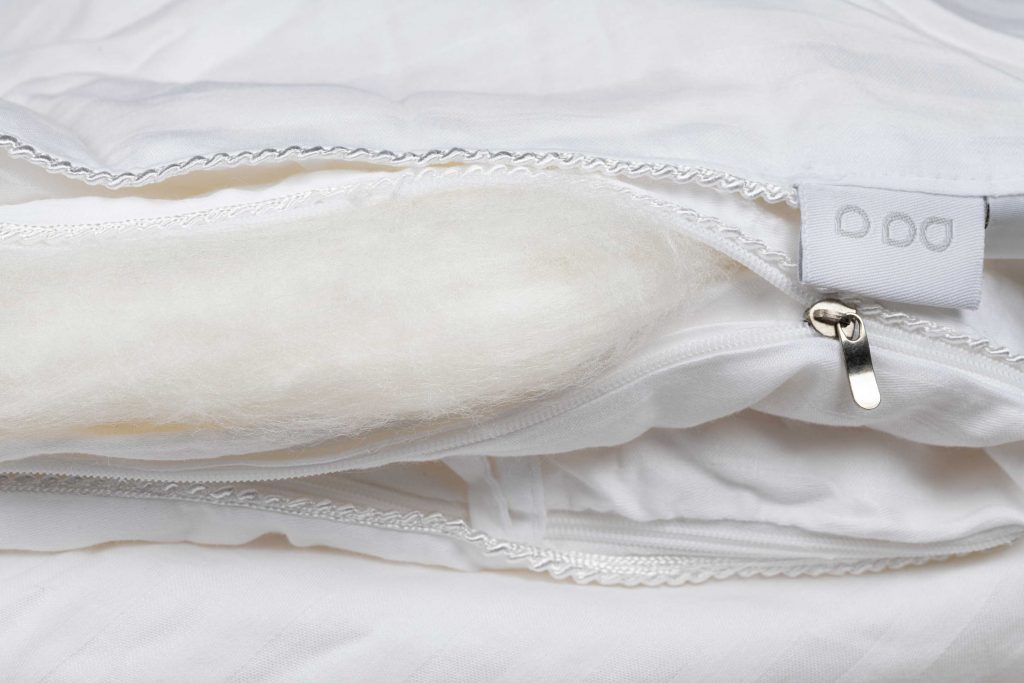 BAIA LIVING, 100% MULBERRY SILK FILLED DUVET, Price: €99–€129.99
There's no material more luxurious than silk. 100% natural, incredibly smooth, with a built-in temperature regulating property, odourless and hypoallergenic. It's a luxury you need in your bedroom. Investing in a silk filled duvet will improve your quality of sleep as it can keep out the cold and keep in the warm. The ultimate natural sleeping experience, it's like sleeping in the warm sun. Queen size €99.99 (160cm x 200mt) King size €129.99 (220mt x 240 mt)
Available from Baia Living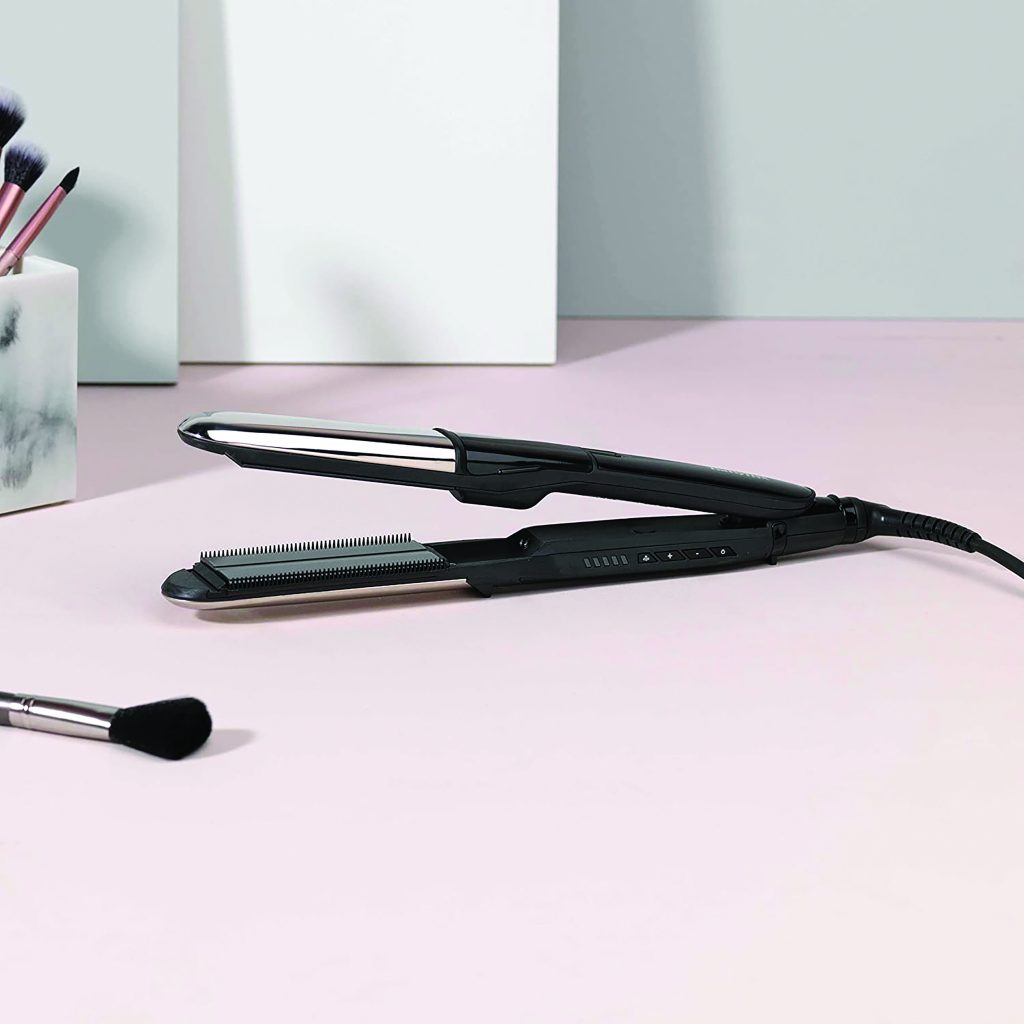 BABYLISS PURE STEAM STRAIGHTENER, Price: €115
Suitable for all hair types and guarantees a perfectly smooth styling – even on hair that is otherwise not so easy to tame! The steam relaxes the hair fiber and gives an instant salon look.. The curved shape of this hair straightener even makes it a curling iron when needed to conjure you natural, sweeping curls. After use, you can safely place it on the included heat resistant mat.
Available at HomeTrends Home & Garden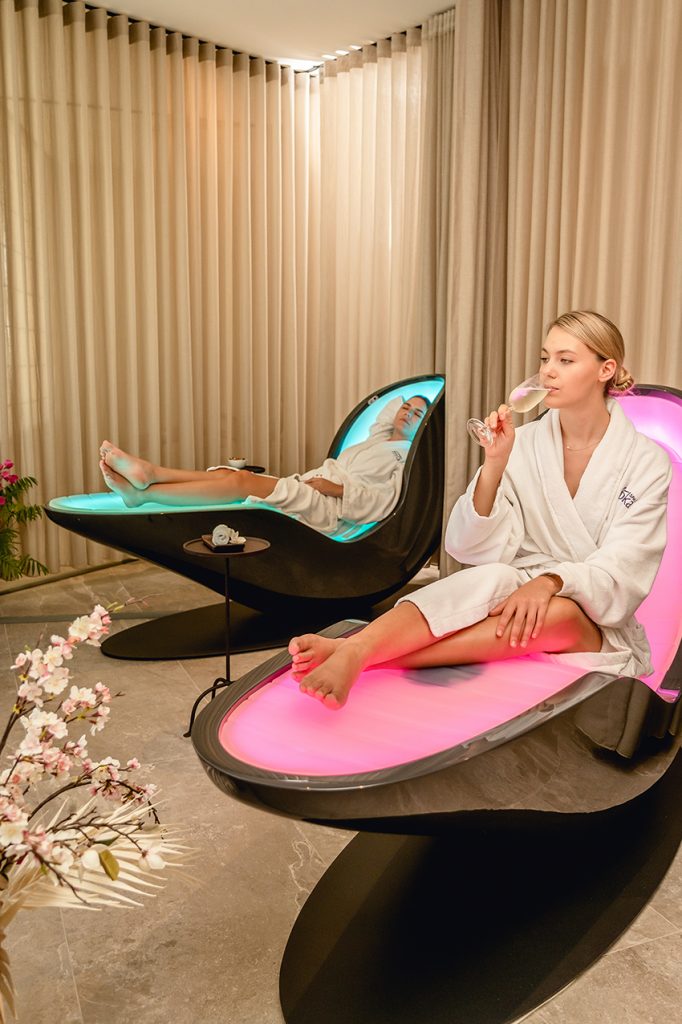 MYOKA SPA GIFT PACKAGES
Help your loved ones bring the mind into the body with a gift of healing spa time. A chance to regain clarity & restore after a bumpy year, start that self love journey or just celebrate a bonding time together. Shop easily with Myoka Spa Christmas gift packages and vouchers.
Book Now at Myoka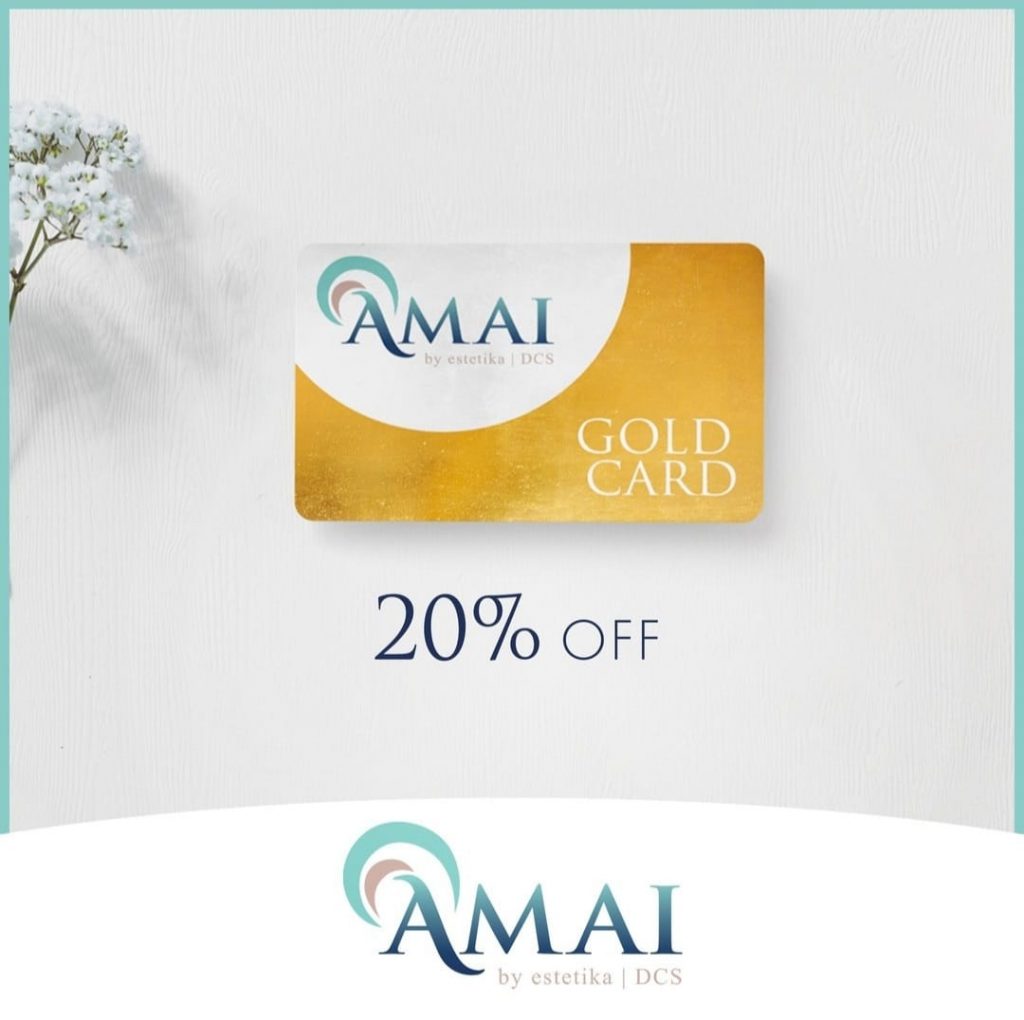 AMAI GOLD CARD, Price: €1099
AMAI is offering 20 % off their exclusive Gold Card, which will enable you to have a fully immersive beauty experience. Treatments included in the Gold Card are 4 Full Body Laser Sessions, 1 monthly BABOR Classic facial (12 in total), 12 Nail appointments or 1 semipermanent make-up from 'The Vanity Room by Nadine', 3 Pedicures, 2 Back Massages and 5% off on any other treatment. The Gold Card is valid for 12 months and can be used by the same household individuals with all ID numbers provided on purchase. The ID card of the treatment redeemer will need to be presented prior to starting any treatment.
Available from AMAI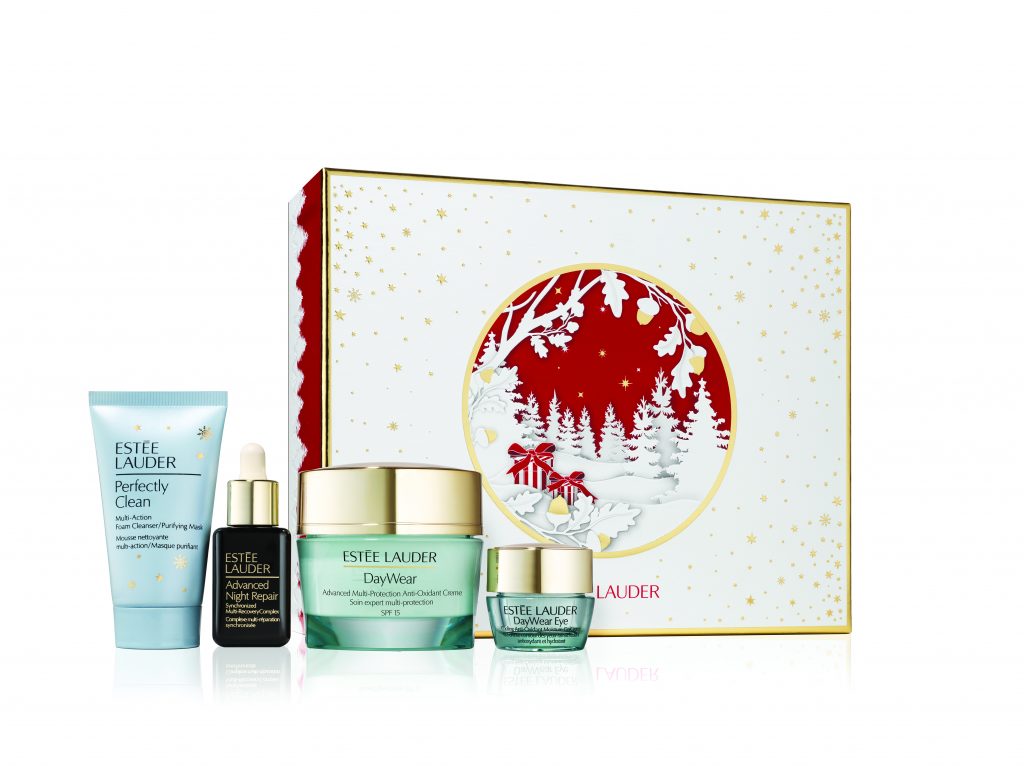 ESTÉE LAUDER GIFT SET, Price: €55
A gorgeous gift set in a festive box containing, the popular Daywear Crème 50ml, Perfectly Clean Cleanser 30ml, Advanced Night Repair Serum 15ml and the Daywear Eye Gel 5ml.
Available at all leading pharmacies and perfumeries.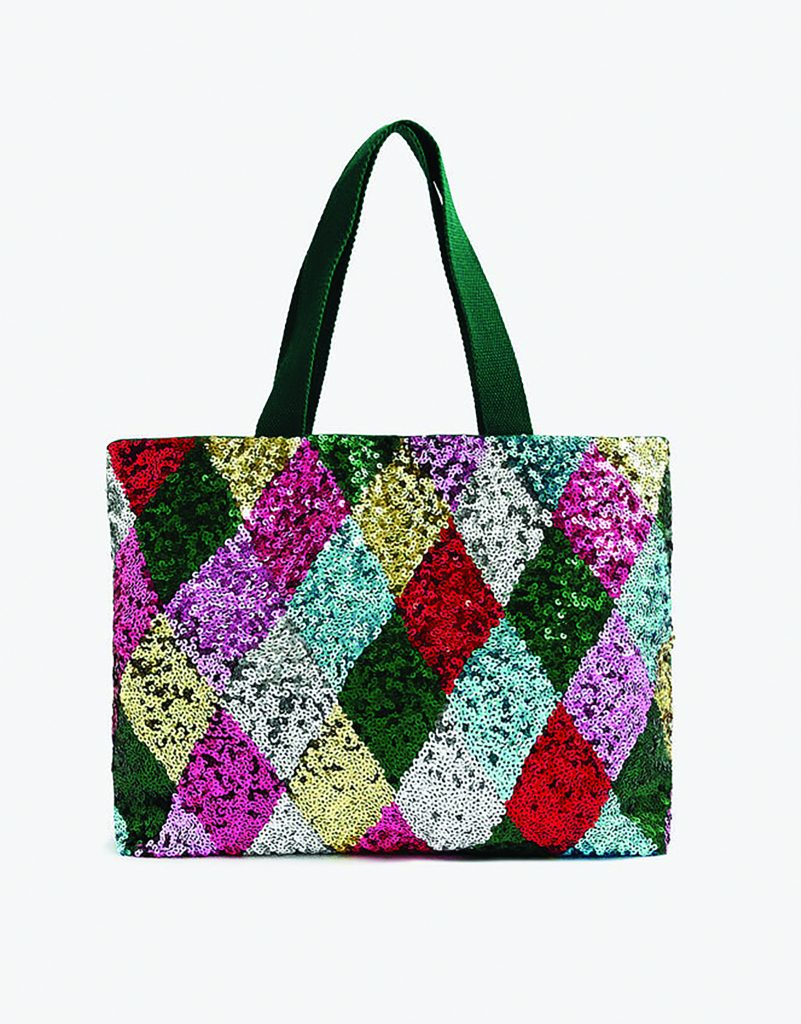 HARLEQUIN SEQUIN SHOPPER BAG, Price: €45.90
Inspired by Harlequin's famous check print, we've created this hand embellished bag to infuse some fun into everyday outfits. Large enough for quick grocery stock ups or revision trips to the library, it'll hold everything you need comfortably thanks to the two sturdy shoulder straps. Finished with a magnetic snap closure and inside zip pocket.
Available from Accessorize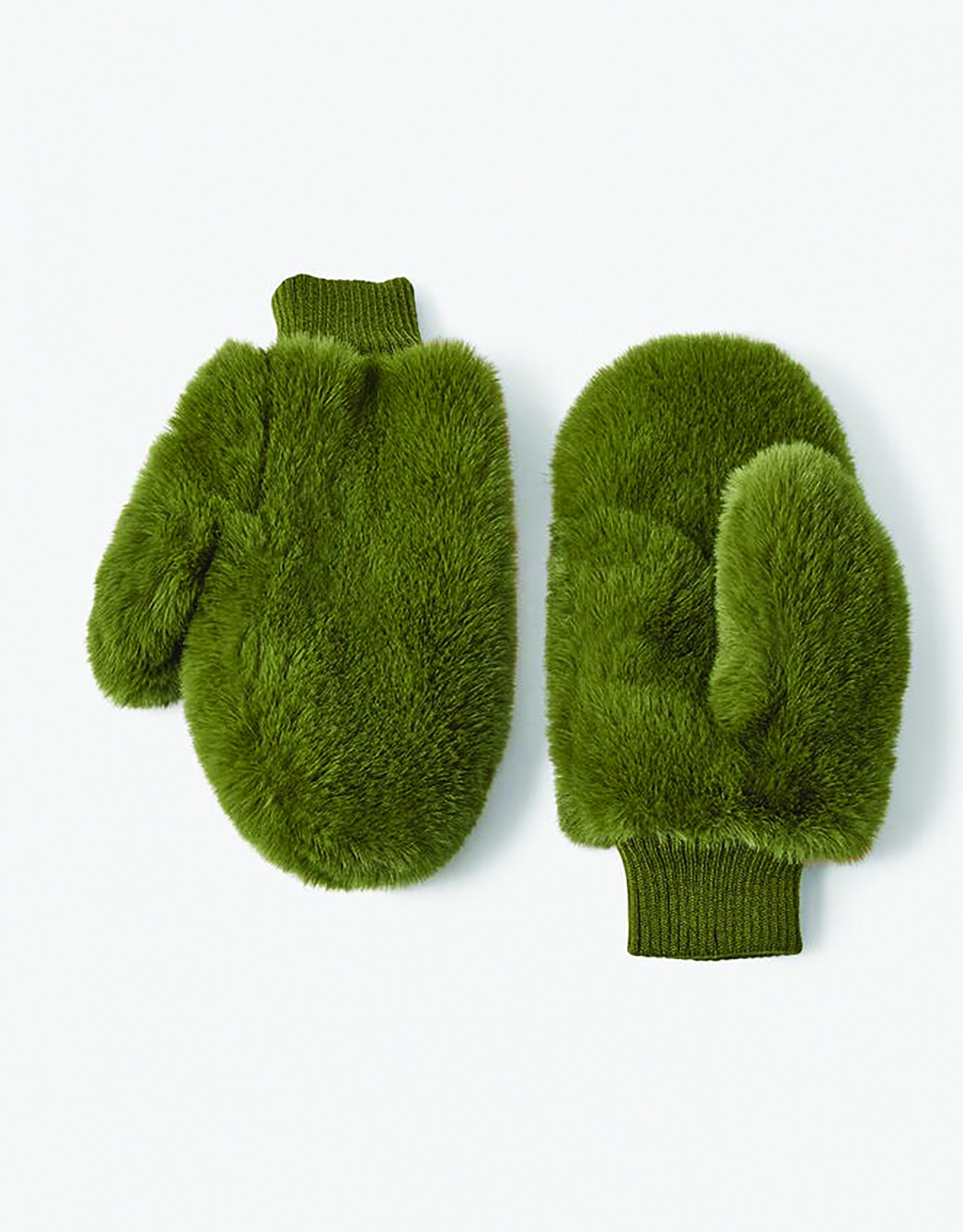 LUXE FAUX FUR
BUCKET HAT, STOLE SCARF & MITTENS Price: €19.90, €39.90 & €17.90
Luxuriously soft, this hat, stole and mittens set takes your winter outfit pairings to the next level whilst adding a blanket of warmth over your head, ears and hands. It's designed in plush faux fur, infusing a chic touch to a 90s classic. Buy individually or as a set.
Available from Accessorize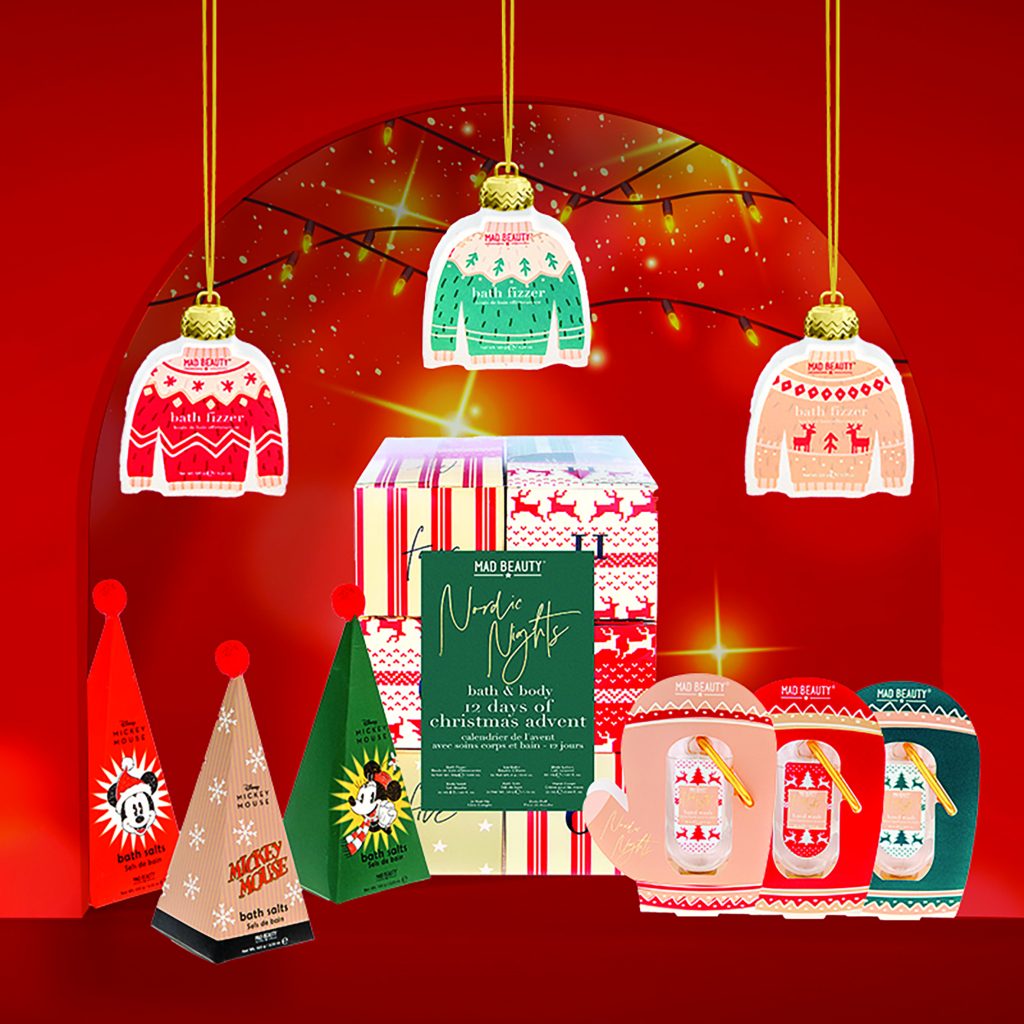 MAD BEAUTY
We're Mad Beauty and if you hadn't already guessed, we're obsessed with the magical world that is bath, body and beauty! For the last twenty years we have been inspiring and delighting our well loved customers all over the globe with playful and innovative products and are immensely proud to have gathered a wealth of industry awards and best in class licenses along the way on this wonderful journey. Find some seriously beautiful cruelty free gifts at Mad Beauty!
Available from all leading pharmacies and perfumeries.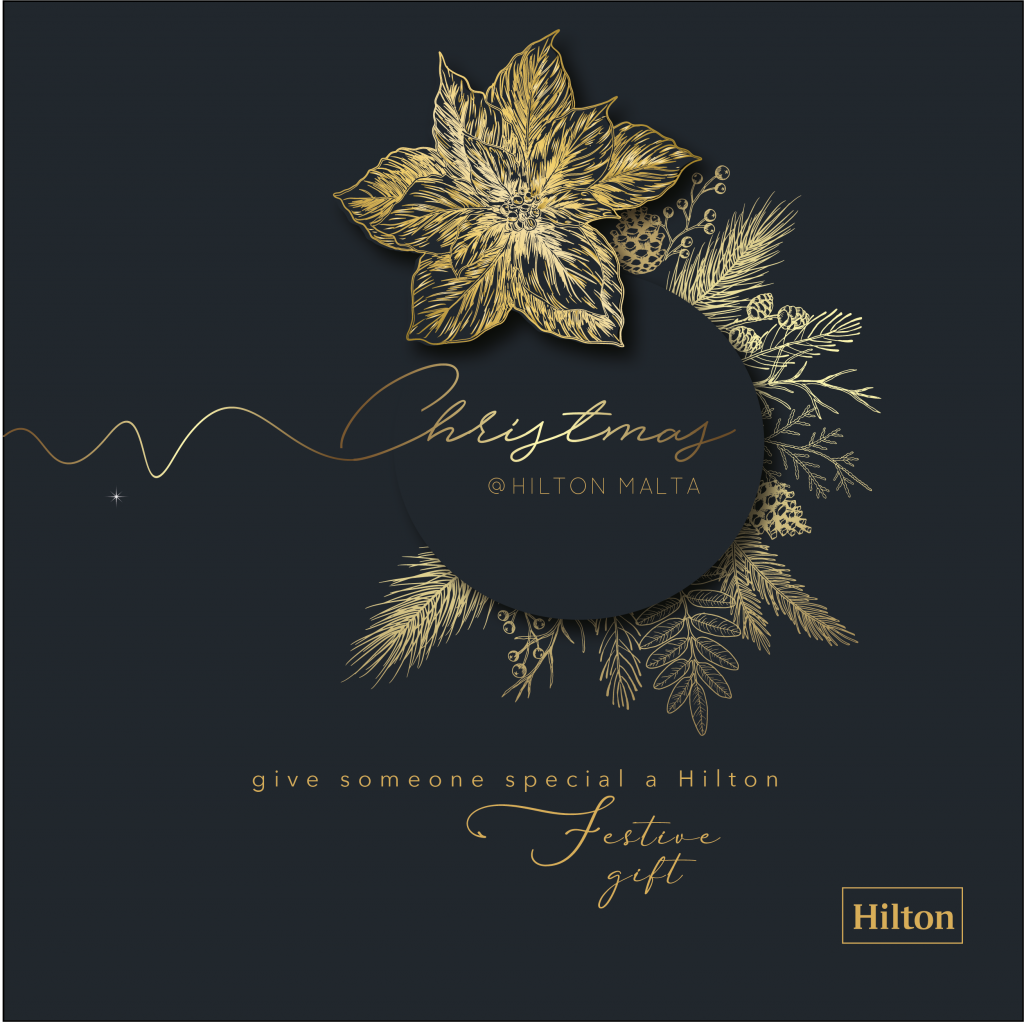 A HILTON, Price: from €20
For that person who deserves the gift of treating themselves to something special. Whether it's a hotel stay, an indulgent meal, or time to focus on themselves, Hilton gift vouchers can be purchased and redeemed against accommodation at Hilton Malta or any of the hotel's food & beverage outlets, LivingWell Health Club memberships and day passes.
To request information or to purchase these vouchers call on T: [+356] 21 383 383.
Click here for more info >> Hilton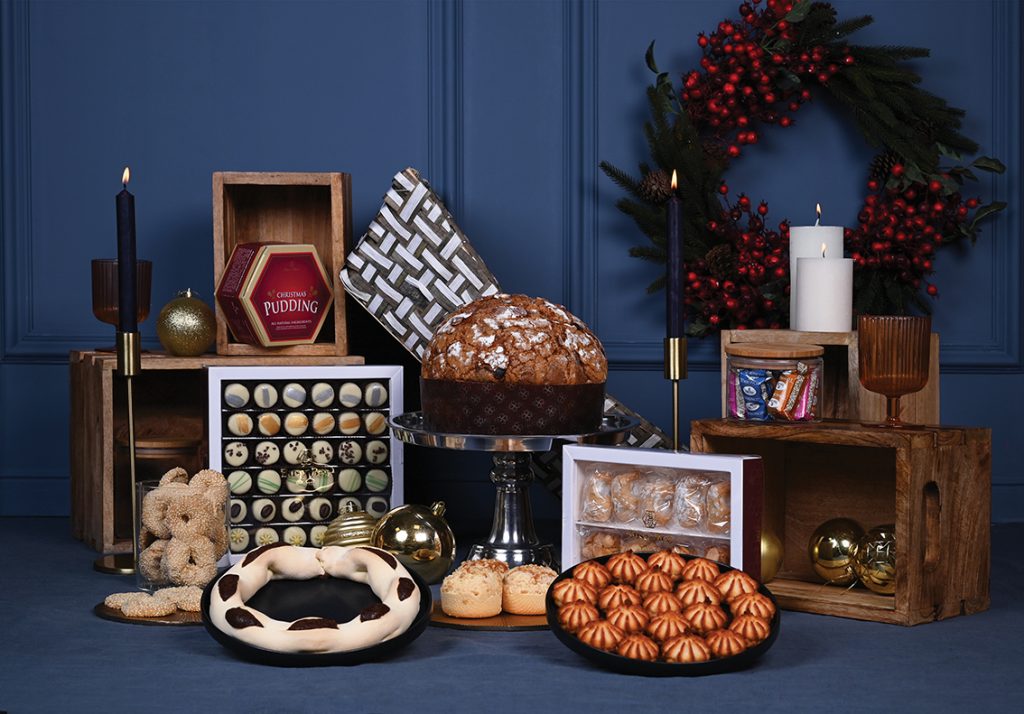 BUSY BEE HAMPERS , CHRISTMAS MADE EASY! Price: €90
Make Christmas truly Merry with a selection of Busy Bee hampers and gifts crafted exclusively with stunning Busy Bee delicacies. The collection will be available only from Busy Bee coffeeshops in Msida, Mriehel and Sliema from December 1st. View the collection and secure your order now at the official Busy Bee online shop Busy Bee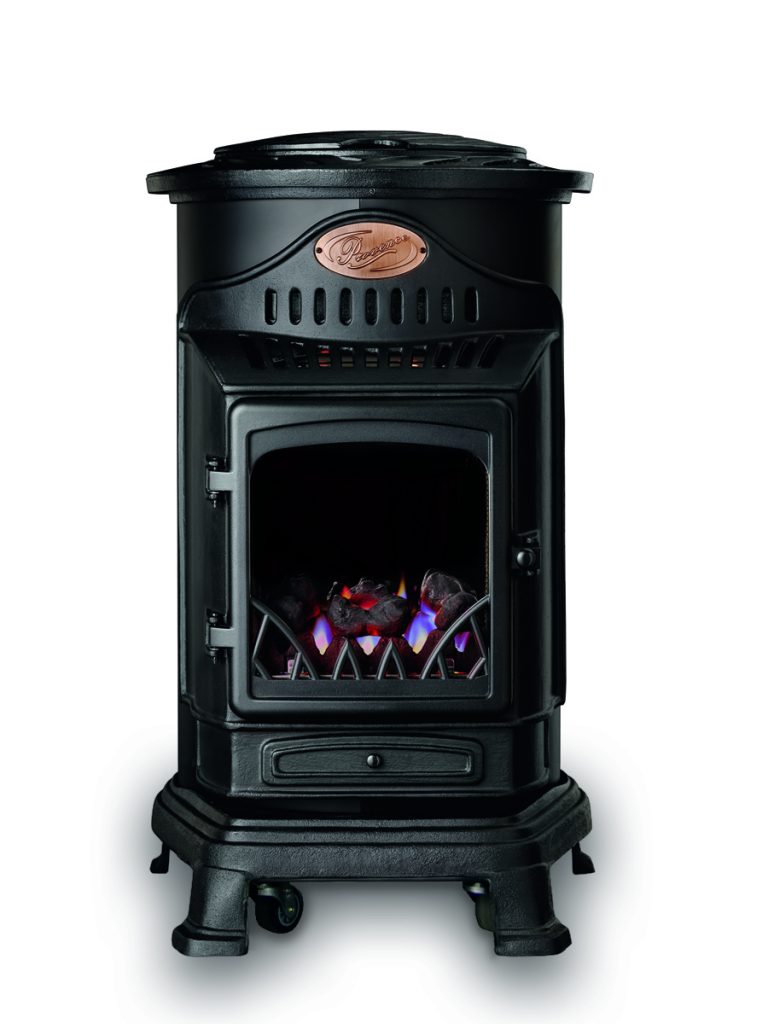 FOR THE PERSON WHO HAS EVERYTHING.. PROVENCE GAS STOVE, Price: €499
The Provence portable gas stove has a stylish design and offers a real flame, two heat settings, 3.4kW heat output, electronic ignition, flame failure device and an oxygen depletion system. This stylish stove adds style to any room and comes in various colours.
Available at HomeTrends Home & Garden – San Gwann.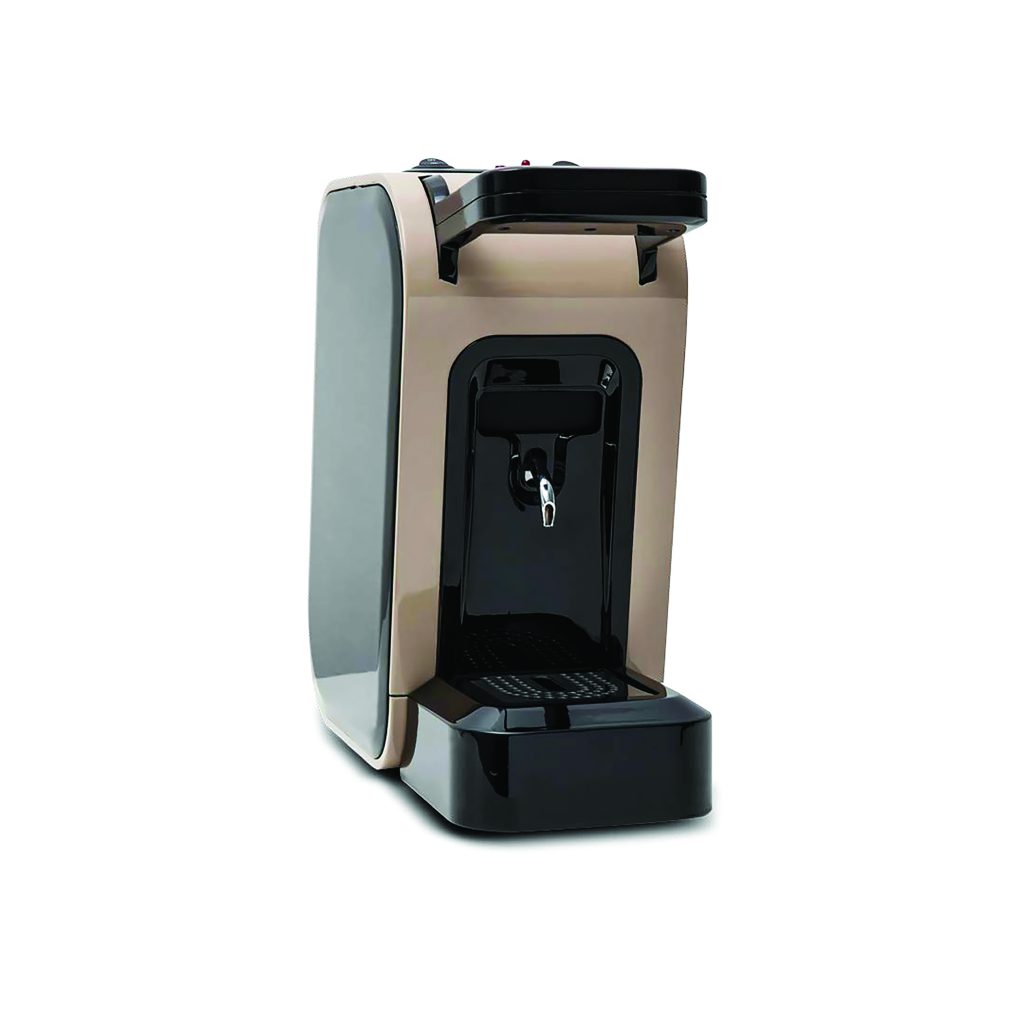 MACCHINA 'CIAO' CIALDA, Price: €150
'Ciao' is the new small, high-performance espresso coffee machine,which takestea-bag type pods. It is the ideal solution for office and home use: its innovative and captivating design results from a collaboration with one of Italy's most important industrial design studios. The 'Ciao' machine uses fully degradable Coffee Cialde. With every 'Ciao' Cialda purchased, customers will be supplied with a complimentary box of 100 Rock Cialde.
Available at W: coffeeshop.com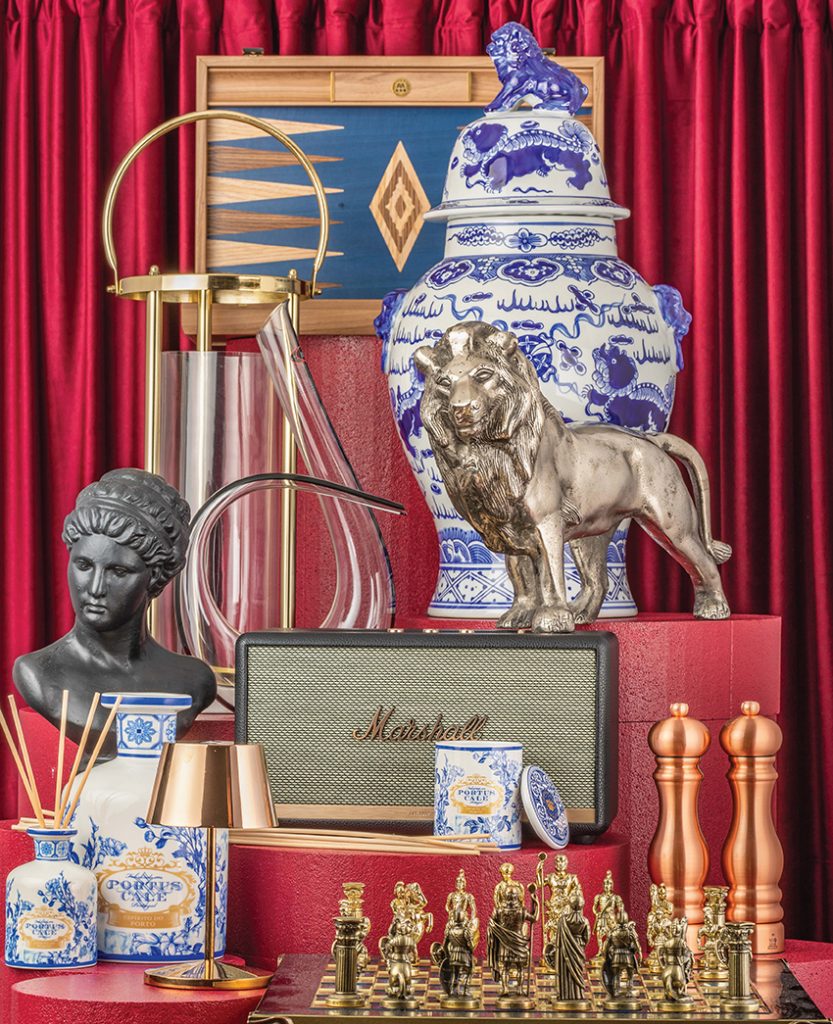 THE CLELAND & SOUCHET GIFT COLLECTION
From their stunning selection of home decoration, scented candles, games and winecellar to their exclusive luxury brands, the only way to truly appreciate their wonderful range of products is by popping into their shop in Portomaso and getting spoiled with choice and service. Cleland & Souchet, 14 Portomaso, St Julians.
T: 21389898, Email: info@clelandsouchet.com, view more at Cleland and Souchet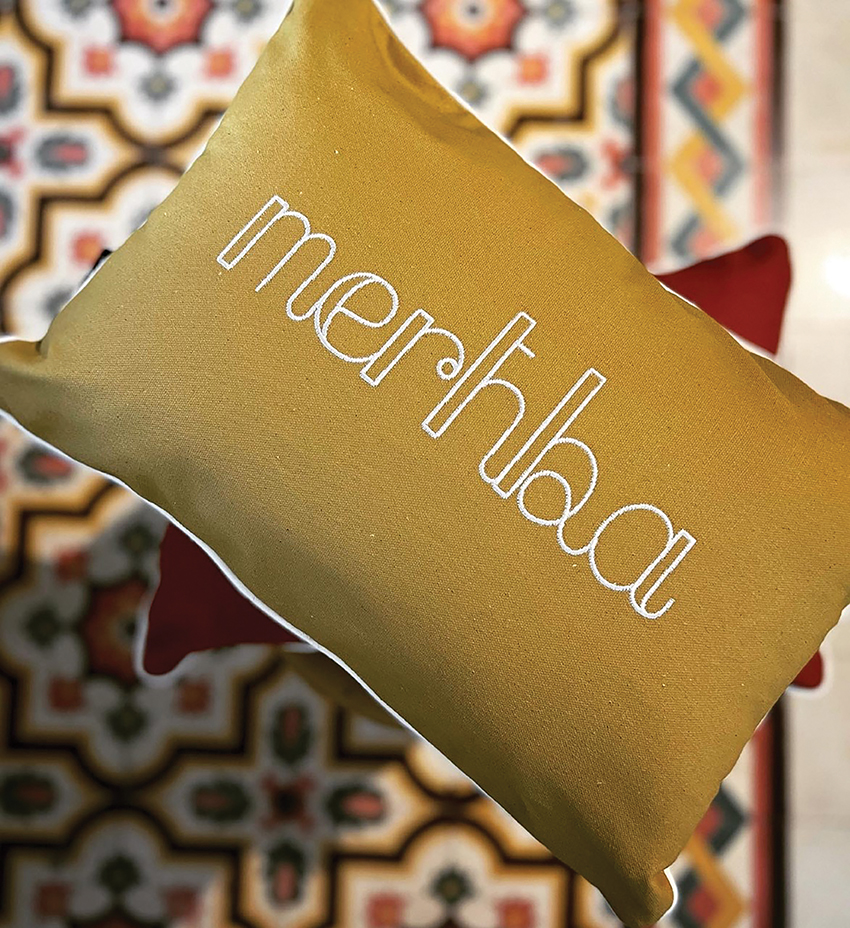 STEPHANIE BORG® MERĦBA CUSHIONS, Price: Cover €70 , filler €15
Make yourself at home with these timeless local classy chic Merħba Cushions. Designed by Stephanie Borg Artist & Designer, locally hand- sewn with embroidery. Available in four different colors: Rust, Grey, Mustard and Petrol Green, made from 100% Panama Cotton.
Available from Stephanie Borg or from the Studio Boutique in No 33, St. Catherine Street, Rabat.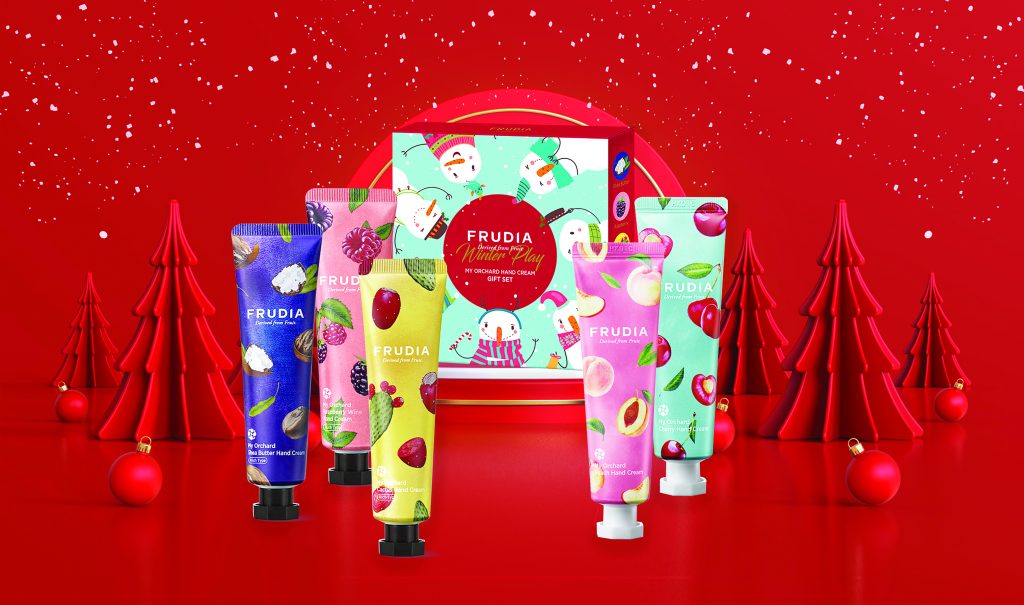 FRUDIA BEAUTY
A portmanteau of "fruit" and "dia", a Greek word meaning "by", which reflects the Korean brand's use of fruit extracts for its highly efficacious formulations. The brand uses the R VITA WTM, a low temperature extraction technology, to extract and preserve nutrients and vitamins from seeds and fruit peels. One of FRUDIA's multiple product lines, the Blueberry line features bestsellers such as the Blueberry Hydrating Intensive Cream and Blueberry Hydrating Honey Lip Balm. The brand is also known for its hypoallergenic Avocado Relief Cream that immediately soothes and moisturizes skin. All of FRUDIA's products are 100% made in Korea.
Available from Beauty Cosmos Malta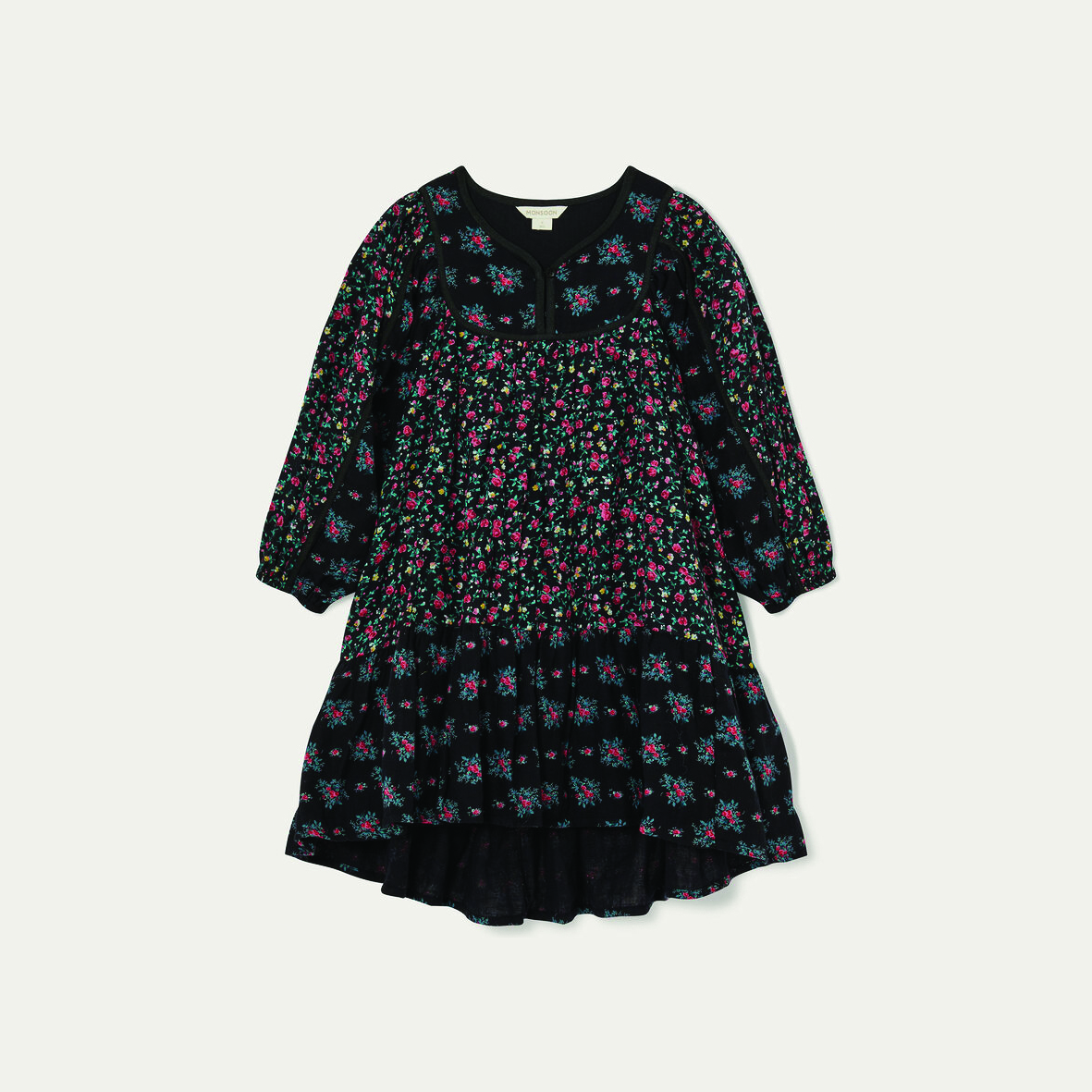 MONSOON, BOUTIQUE
VICTORIA ROSE CHEESECLOTH DRESS, Price: €50- €55 (Depending on age)
Featuring a mix of pretty florals, this dress is crafted in a swing silhouette. With long tunic sleeves and a tiered flowing skirt, it pairs perfectly with woolly tights and boots.
Available from Monsoon
MONSOON, METALLIC FAUX FUR GILET IN PINK, Price: €53- €58 (Depending on age)
Fur and metallic? Looks like they're party ready. A glamorous layer for little ones, this soft faux gilet features a gold metallic exterior, while the interior offers fur finish.
Available from Monsoon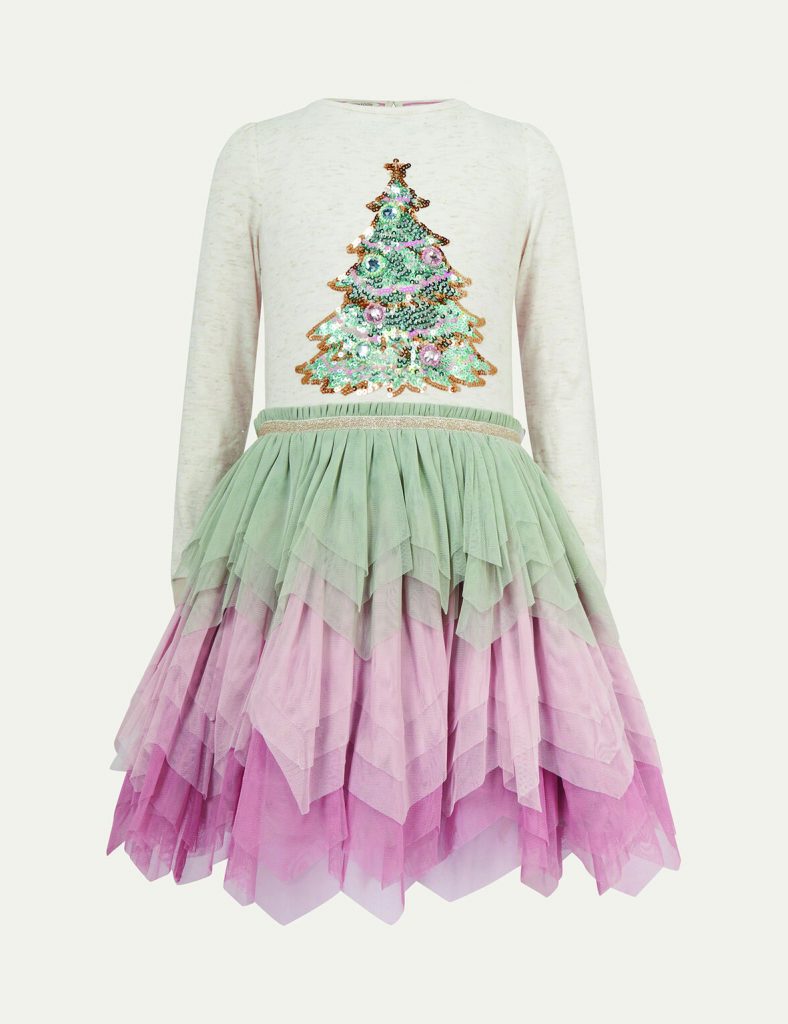 MONSOON, CHRISTMAS TREE DISCO DRESS IN IVORY, Price: €50- €55 (Depending on age)
What makes this pixie inspired silhouette so special? Just take a look at the sequin Christmas tree design and layered handkerchief hem! The perfect option for Christmas day plans, the long sleeve bodice is designed in breathable jersey for a comfortable finish. Fastens on the reverse with a keyhole button.
Available from Monsoon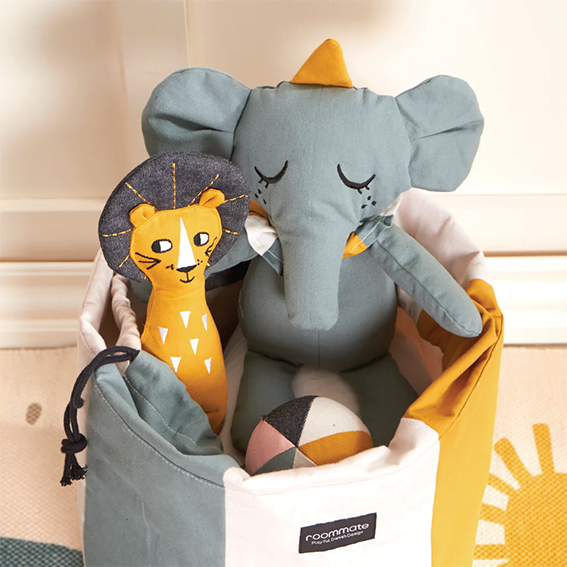 EDDIE THE ELEPHANT Price: €32
Chloe's Closet Malta brings little ones this adorable bunny plush toy. In soothing colors of petrol blue, Eddie has sweet ears, a matching ruffle collar as well as a bell in its tummy, and rattle paper in its ears, making this an all-around sensory toy they will delight in. Great for story and bedtimes at home as well as for keeping them company on trips out and about, this would make a lovely gift. Measures: 35cm, 100% Organic Cotton Machine washable 30 degrees.
COBBLESTONE SILICONE TABLEWARE 4 PACK DINNER SET, Price: €31.00
Lykke Giraf 4 pack silicone set with plate, deep plate, cup, and spoon all with a motive of a cute Giraf. All four parts are made of LFGB certified silicone without any harmful chemicals. The silicone is soft and practical as it is dishwasher safe and will not break when dropped on the floor.
Available from chloes closet malta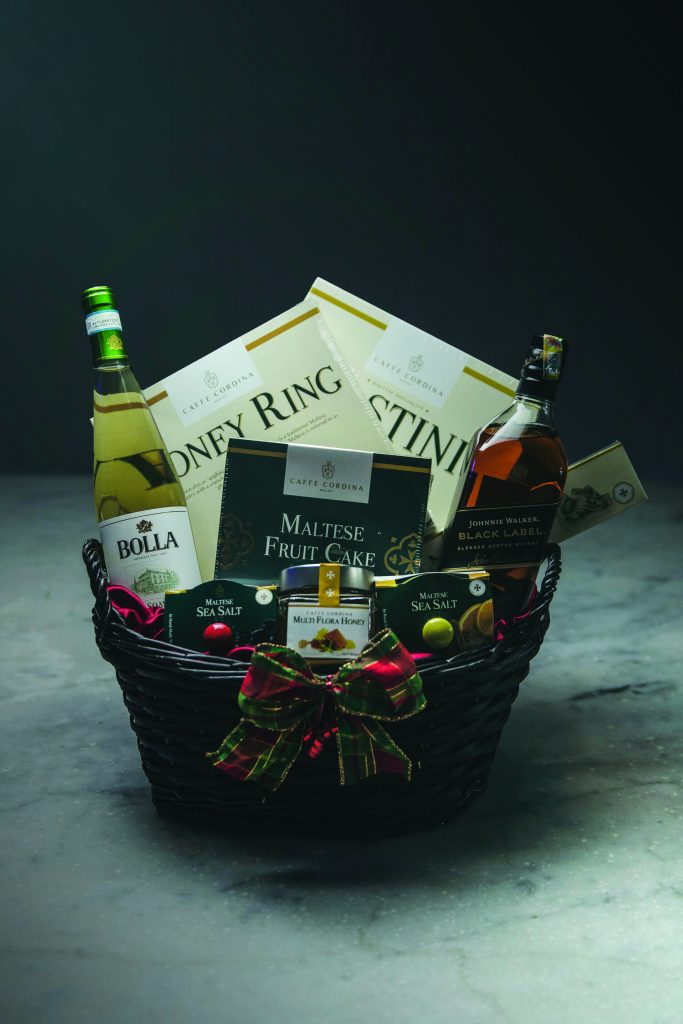 CAFFE CORDINA CHRISTMAS HAMPERS
Caffe Cordina Christmas hampers are the perfect festive treat; complete with our delicious artisanal handmade delicacies like our famous Maltese Christmas fruit cake, Nougat bar, Pastini, Honey Rings, Wine and Spirits that are bound to please any recipient without a doubt (also available to order with a special gift message).
Available from Caffe Cordina