Alison's Art
Professional Makeup Artist Allison Depriestre talks to VAMP about her love of texture, working with imperfections, and the launch of Vichy's new Dermablend 3D Correction...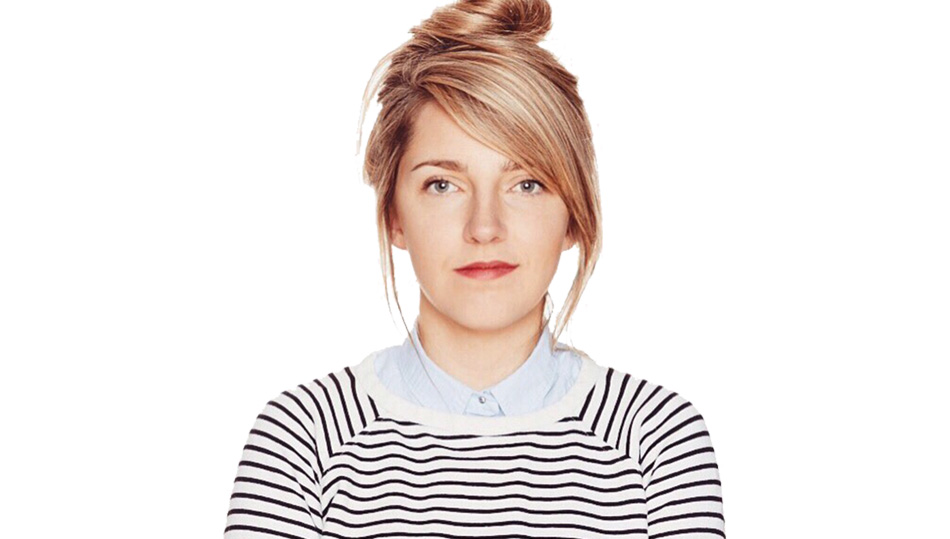 How did you get started as a makeup artist?
I'm a big fan of the 80s and am inspired by the decade. I actually got the idea of becoming a makeup artist when I was watching Michael Jackson's 'Thriller' video in the early 80s. The makeup was so critical to that video, and I realised how much work must have gone into it. That's when I realised that makeup artistry was a job. I had never even met a makeup artist before.
I went to makeup school in Brussels and then began working in the theatre on special effect makeup. I liked it, but there wasn't a need for perfection, since the makeup had to be seen from far. For that reason, we used heavy coats, and it didn't really matter if it was blended that well because it didn't show. I'm a perfectionist when it comes to blending, so I always took too much time doing it precisely. I wanted more of a challenge in that sense; I wanted to work in finer detail. Slowly, I became more involved in beauty, even though I hadn't studied it. I like working on natural looking makeup where it shows the skill of blending. This is how I got into fashion. Very natural looking makeup is needed in this industry, and I like spending more time on the complexion than anything else. You want people to say that the woman is beautiful – not the makeup.
What are some common beauty/make-up mistakes that women make?
Using the wrong products, colours and textures – and not blending it well, whether its the blush, the eyes or the foundation. Applying too much is also a common mistake. You have to avoid foundation looking like a flat mask. If there's a part of the skin that doesn't need foundation, then it doesn't need coverage. You have to be precise – if you have something to hide, just hide that – not your whole face.
What's the purpose of your visit in Malta?
I came from Paris to do a demonstration at the launch of the new Vichy Dermablend 3D Correction. I did the makeup of three people with three different imperfections. One was tattoo coverage, another was very bad acne with oily skin, and the last was pigmentation.
I just came back from Paris Fashion Week, which is tiring, but so exciting. A lot of the models have imperfections that need to be corrected, which is my speciality.
What is your experience with Vichy Dermablend 3D and how is it unique to other foundations?
You can use Dermablend 3D Correction if you have oily skin with imperfections, if you need to cover indented scars or acne bumps, and if you want something with a good hold. What makes Dermablend 3D correction unique is that it allows you to have good, high coverage and a better finish. Dermablend 3D correction can be used in a thin layer on healthy areas of the skin, and then have heavier coverage in more irregular areas. Usually, when you have full coverage it shows. With Dermablend 3D it doesn't appear as if there's coverage. It offers a natural finish, which is the most difficult thing to achieve for everyone.
How do your techniques vary for different imperfections?
There are many different types of imperfections, but I'll talk about the three I did for the Dermablend 3D launch.
For models that have acne, I usually do a thin layer over the face and then go back to do each problem one at a time, so this takes a lot of time. For the average person, ordinarily this would take way too much time to do every morning. With Dermablend 3D, it works with just one layer.
Vitiligo is a little bit like acne – I do the whole face with a very thin layer, and then go over it again and again, building layers. What's important is to blend the coverage into the rest of the face that isn't covered. This way, the difference of multi layers can't be seen.
Concealing tattoos is very much a layering process. I apply a heavy layer, and then blend that layer into the skin that surrounds the tattoo. I then apply more layers on top of this. I powder between each set to make sure it stays.
Is a build up of makeup bad for the skin?
Dermablend products are non comedogenic, which means that they don't block the pores. Further to this, Dermablend 3D actually reduces acne. It contains Salicylic acid and Eperuline, which help reduce imperfections and stop inflammation.