Culinary Enlightenment
World-renowned chef Alex Dilling heads to Malta.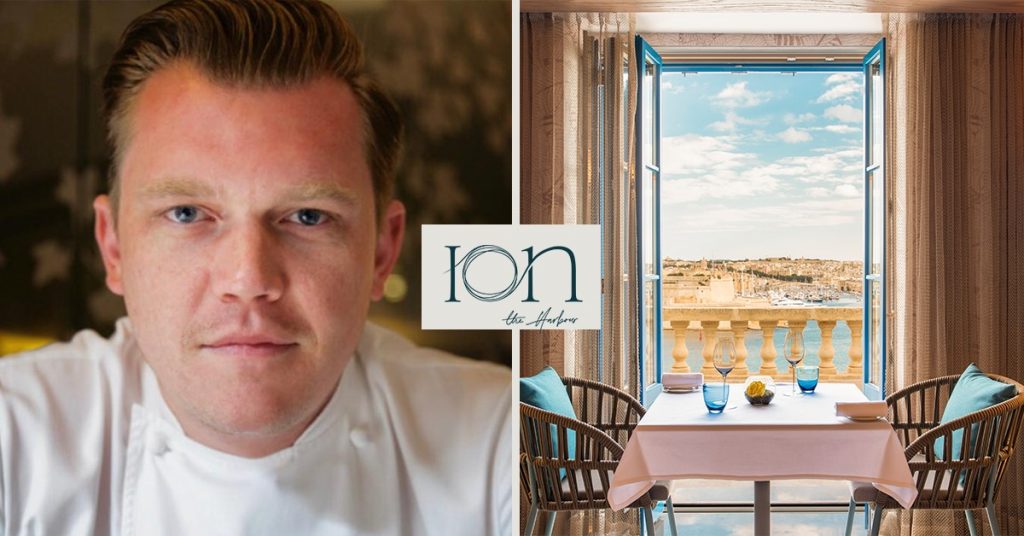 ION – The Harbour, Valletta is delighted to announce that acclaimed London Chef, Alex Dilling, holds a 100-day residency at ION – The Harbour. Alex, previously Executive Chef of two Michelin starred restaurants, The Greenhouse, has brought a new level of culinary skills to both Malta and ION -The Harbour in Mayfair.
Boasting world-class design and panoramic views of the Grand Harbour, ION – The Harbour offers unparalleled dining experiences and was recently awarded a Michelin star within less than six months of its opening in November 2020.
During his residency at ION – The Harbour, the bespoke menu is bursting with Mediterranean flavour, Alex presents a couple of his famous signature dishes, such as Hunter Chicken and Andignac Foie Gras with Black Truffle, giving some meals a local touch by using produce he has discovered in Malta whilst visiting producers, artisans and local fisherman.
"Meeting the fishermen and seeing their excitement with what they have to offer is a huge inspiration for me," explains Alex Dilling. "After a very challenging year, I am very excited to step back into the kitchen in a completely new environment and, more importantly, a new terroir.
I am inspired by ingredients, new products and new artisans, and seeing how I can manipulate these ingredients to create something unique and special makes my creative journey."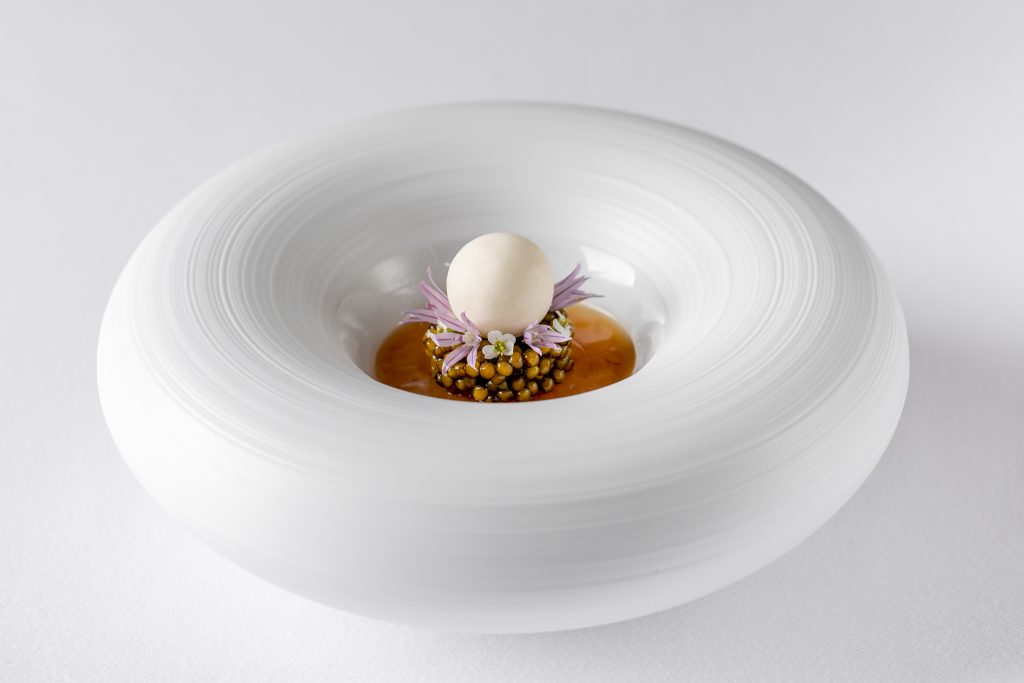 Using only the finest produce, Alex's cuisine is precise, inventive and deceptively simple. During these 100 days, ION – The Harbour's evenings feature two menus, both with a strong focus on seafood.  Few dishes on the menu can be interchanged, allowing Alex to adapt to what is available day by day.
Lunch is a more flexible offering, making the most of the same incredible produce. What's his favourite plate on the menu at ION? Alex is quick to reply, "The local pink shrimp. It is a product from here, and it is something that I will not be able to use anywhere else: it is a fantastic pair with the caviar, and it is just an amazing product to work with!" Is there anything he dislikes? "Yes, beetroot!, I am also not a big fan of pumpkin either," he quips.
On what inspired him to follow this career path, Alex explains, "I grew up in a family where we were always eating well and going to great restaurants, so I think the exposure to good food has made me fall in love with gastronomy and made me want to become a chef."
Brought up surrounded by traditional cooking, Alex owes his love of fine dining to his early years working for renowned Chef Alain Ducasse. Alex started his career in London and then moved to New York to work for Alain Ducasse under the direction of Didier Elena and Tony Esnault at Adour, NYC.
He then joined Caviar Russe in Manhattan, where he gained their first Michelin star. "I would say all of these professionals have been my biggest mentors. I absolutely love cooking French cuisine as everything I cook has a French influence, but I have to say, when it comes to eating, here's a secret- l love eating Mexican food!"
He then moved back to London and worked as the Executive Corporate Chef at The Connaught Hotel, where he helped maintain their two Michelin stars.
Alex then took the opportunity to become the Executive Chef at The Greenhouse in London, keeping their two Michelin stars. "To date, I believe what we achieved at the Greenhouse is what I am most proud of; although it was not a long journey, the team that we built and the variety of dishes we created was a true accomplishment." Explains Alex.
Alex describes what he believes is the secret formula to becoming a coveted Michelin star chef.
"A lot of hard work is required. It's about consistency with every guest and every dish. To cook at a high level means you must have your personality in your food; having that identity on your plate is essential to reach a Michelin level.
He concludes, "If you are considering it, work hard, go in the best kitchens and surround yourself with good ingredients. Learn and observe from the best chefs around and make sure you are 100% passionate all of the time".
Alex joined ION – The Harbour on June 17th 2021, for his 100-day residency. For more information and booking, visit – www.iontheharbour.com.