Middle Eastern Zest
The Chefs at The Corinthia Palace share some appetising, Middle Eastern inspired recipes for you to try this summer that will have your guests coming back for more. The ingredients lists alone are cause for some serious mouth-watering action! Cool down the spice with some sweet and refreshing desserts.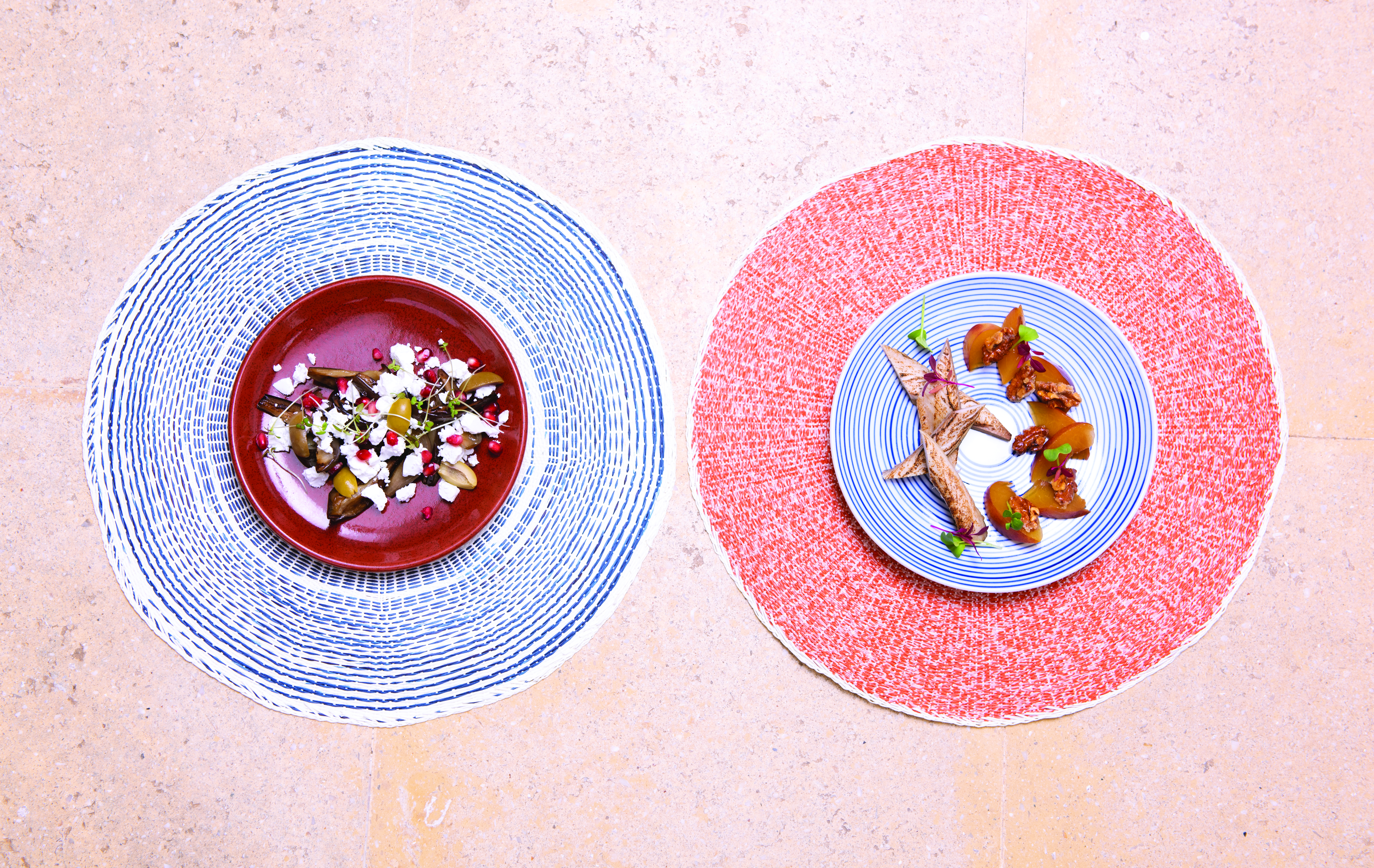 Spinach, kale, charred spring onions, asparagus, peaches, romesco
Ingredients
100gr roasted red peppers, peeled and seeded
60gr roasted almonds
50gr toasted hazelnuts
1 garlic clove
5gr sweet paprika
15ml sherry vinegar
100ml olive oil
Salt to taste
Peaches
Assorted salad leaves
Baby spinach leaves
Kale leaves
Charred asparagus
Charred spring onions
Method
Place the peppers, almonds, hazelnuts, sweet paprika and garlic in a food processor. Blitz to a rough paste, put on low speed and drizzle in the olive oil. Once incorporated transfer to a bowl and add the sherry vinegar and salt to taste. Mix the peaches, spring onion and asparagus with the kale, spinach and salad leaves drizzle liberally with the romesco.
Photography by Justin Ciappara
Props from Loft, Naxxar
Styling by VAMP Team
The Corinthia Palace
Food by Matthew Agius, Sous Chef.
Dessert by Mark McBride, Head Pâtissier.