TSK Bacon Cheese Burger
VAMP kicks off summer in style with laid-back eats cooked up by The Summer Kitchen at Corinthia Palace Attard
Photography by Alan Carville Food by Mark McBride, Matthew Agius and Ryan Pisani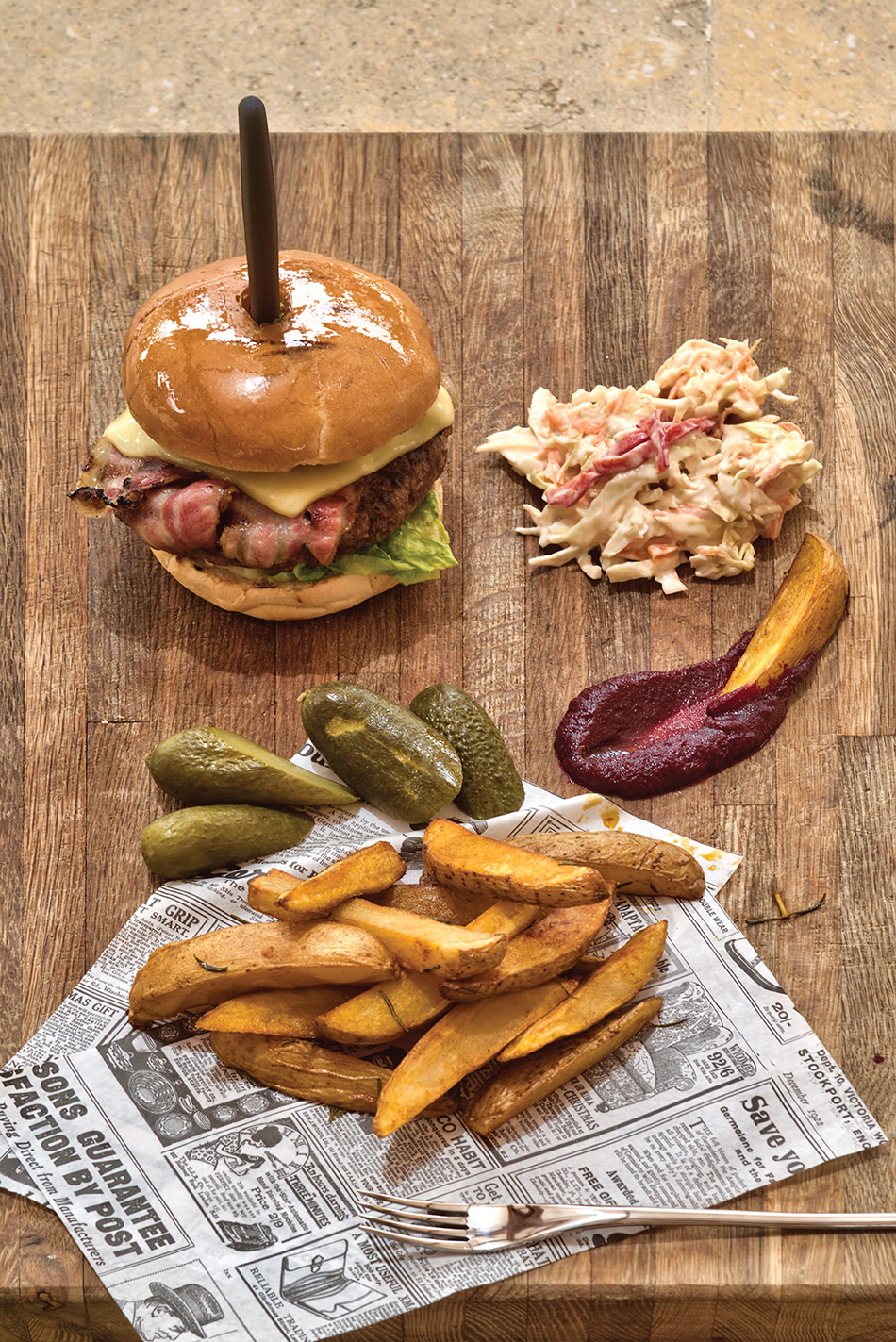 TSK Bacon Cheese Burger
Serves 4
For the burger:
200g hanger steak, minced
400g chuck steak, minced
250g brisket, minced
Seasoning:
45g paprika
10g salt
6g black pepper
5g brown sugar
3g garlic powder
3g onion powder
2g cayenne pepper
Lightly work the minced beef and lightly season with salt. Divide into four patties and pack loosely in your hands – do not press too firmly. Mix all seasonings, and season the patties both sides with this mix (season to taste and any leftover spice mix can be stored and used for the next BBQ) and allow to sit covered to get to room temperature before grilling.
Cook to your liking and allow to rest for five minutes before building the burger with a Dijon mustard mayonnaise, lettuce, tomato, onion, sharp mature Cheddar cheese and grilled bacon, all in a toasted brioche bun.
Serve with coleslaw, paprika and rosemary roasted potato wedges and dill pickles.