Snail Ravioli
with Nettle Puree
Corinthia Palace Chefs: Jonathan Zammit and Mark Mc Bride Shoot location: Corinthia Palace Hotel Photography: Tonio Lombardi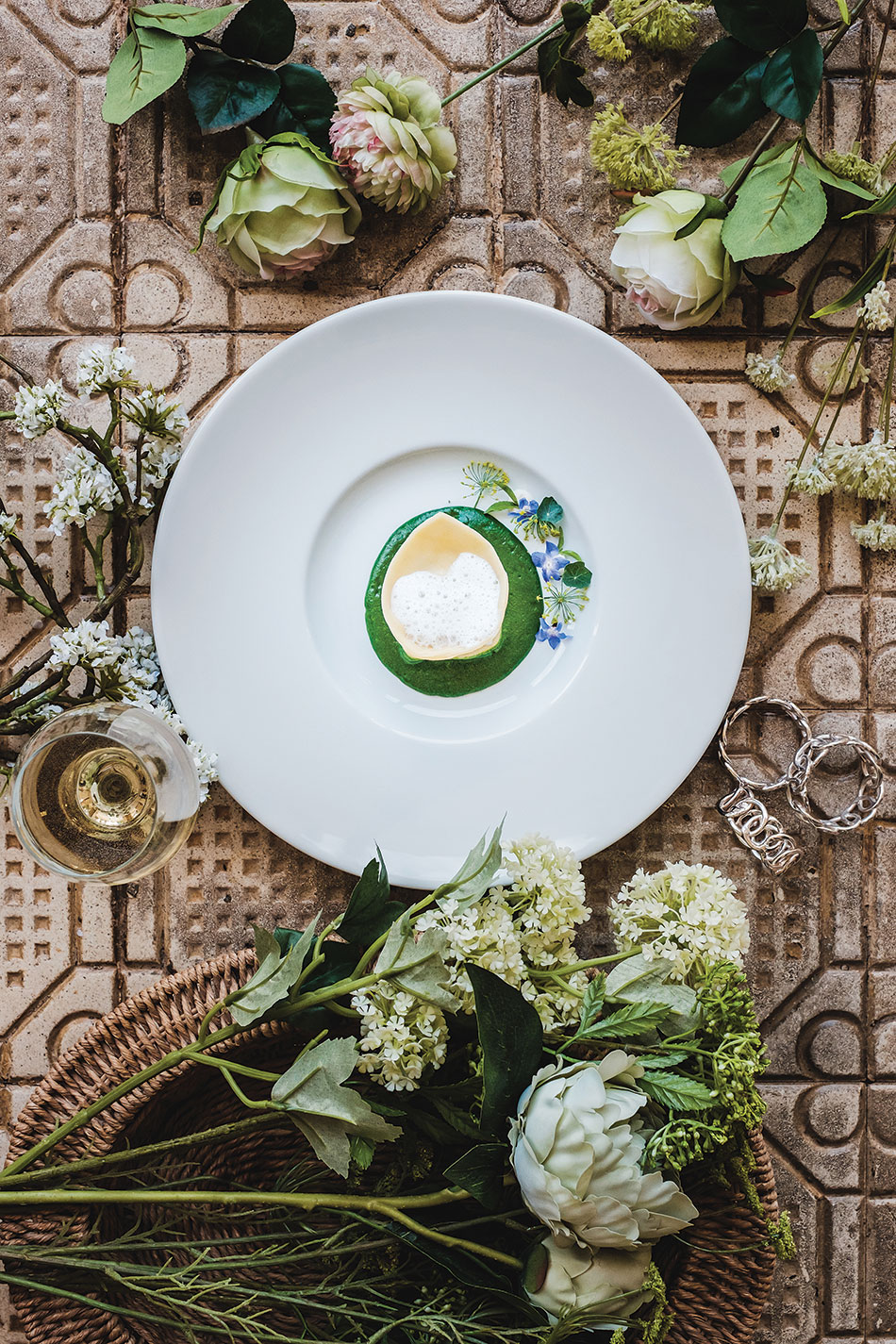 Nettle puree
250g nettles, washed
1tbsp olive oil
½ onion, finely chopped
½ clove of garlic, chopped
120ml vegetable stock
15ml cream
30g butter
Salt & pepper
Ravioli
Egg Pasta Dough
Snail ravioli filling
15 snails, chopped
15g butter
1 clove garlic
1 shallot, finely chopped
Few chives, chopped
250g chicken mousse
Salt and pepper
To make the puree, sweat the onion and garlic in the olive oil and add the chicken stock, bring to the boil and add the nettles and cream. When wilted, transfer to a blender and puree. Pass through a sieve and check seasoning.
Heat the butter and fry the shallots and garlic until translucent. Add the snails and season with salt and pepper. Allow the mixture to cool and fold through the chicken mousse, and then add the chives. Roll out the dough and cut into large circles. Divide the mixture and make into tortellacci. Poach in simmering water for 6-8 minutes; remove from the water drizzle with olive oil and season with salt and pepper.
Place a large spoonful of nettle puree in the centre of the plate and place a tortellacca on it. Garnish with wild fennel foam and foraged flowers and greens.