Live life to the full
Land Rover has unveiled the latest version of its popular Range Rover Sport. The third-generation vehicle, available in S, SE, HSE and Autobiography specifications, is set to offer a suite of powerful and efficient powertrains, including six-cylinder extended range Electric Hybrids, a potent new V8 and mild hybrid six-cylinder petrol and diesel Ingenium engines.
his will include the introduction of pure-electric propulsion in 2024 as the company continues its electrification journey. Land Rover promises that the new model will combine "assertive and instinctive on-road performance with trademark Range Rover refinement, progressive design sophistication and connected convenience."
Land Rover has used its mixed-metal MLA- Flex architecture to create a more technologically advanced vehicle, providing a dynamic toolkit for a more engaging driving experience. The new Dynamic Response Pro works alongside the latest generation Dynamic Air Suspension, which incorporates switchable-volume air springs for the first time. Meanwhile, the vehicle's Adaptive Dynamics 2 technology continuously monitors external factors, controlling the Active Twin Valve Dampers to reduce unwanted body movements.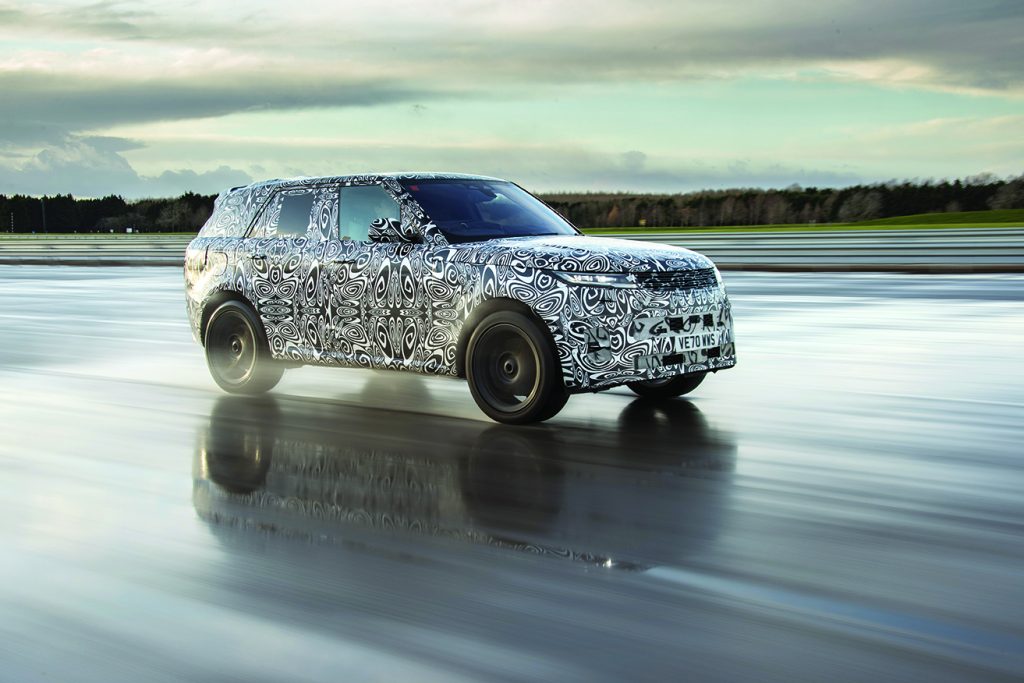 The latest Range Rover Sport also includes All-Wheel Steering, Torque Vectoring by Braking and the Electronic Active Differential, which provide rear-wheel steering of up to 7.3 degrees out of phase with the front wheels, giving the car a turning circle of a hatchback and the on-road agility of a much smaller car.
New Adaptive Off-Road Cruise Control is a feature that will make its debut on the latest Range Rover Sport, offering drivers the ability to navigate tricky terrain by maintaining steady progress according to the ground conditions. There are four comfort settings, with the system adjusting the speed accordingly, enabling the driver to focus on steering.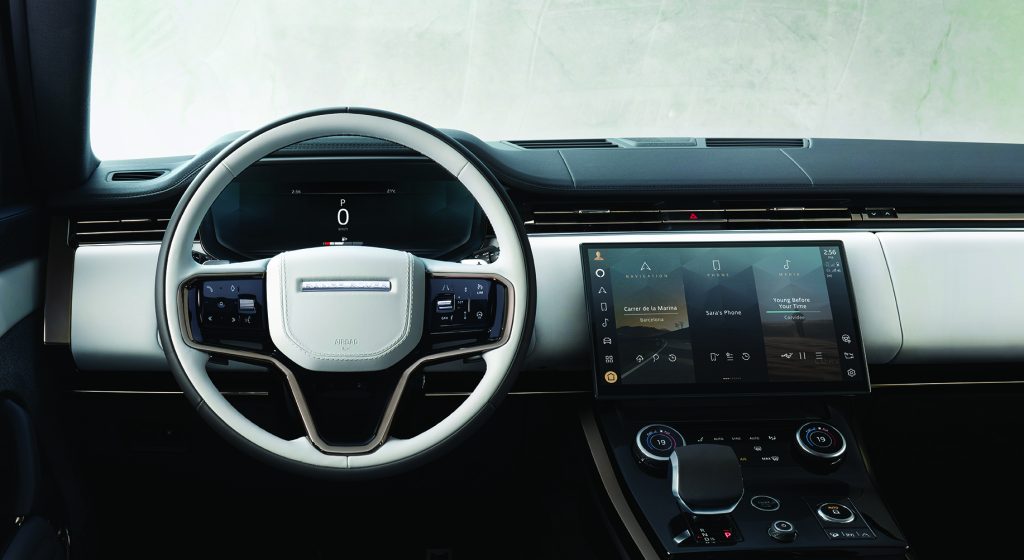 "THE EXCEPTIONAL NEW RANGE ROVER SPORT SETS NEW STANDARDS AS THE ULTIMATE SPORTING LUXURY SUV, BUILDING ON SEVENTEEN YEARS OF UNIQUE CUSTOMER APPEAL."
The exterior design incorporates distinctive signature elements, including the sculpted tailgate with a full-width feature bearing the Range Rover script, providing a contemporary look at night. Flush glazing and door handles, a hidden waist rail finisher and laser-welded roof, contribute to the car's excellent aerodynamic performance, with a drag coefficient of just 0.29.
Commenting on the latest offering, Thierry Bolloré, Chief Executive Officer of Jaguar Land Rover, said: "The exceptional New Range Rover Sport sets new standards as the ultimate sporting luxury SUV, building on seventeen years of unique customer
appeal. It is the latest embodiment of our vision to create the world's most desirable modern luxury vehicles, effortlessly blending new levels of sustainability with the signature qualities that have made Range Rover Sport so popular."
The latest Range Rover Sport provides drivers with enhanced levels of refinement and comfort, combined with the ability to be honed for a more engaging driving experience. It also promises to introduce new levels of sustainability, with the inclusion of a range of powertrains that are set to include electric propulsion in the coming years.