Mother's Day Gifting made easy!
A click away from buying the perfect gift! Here are some top picks from Vamp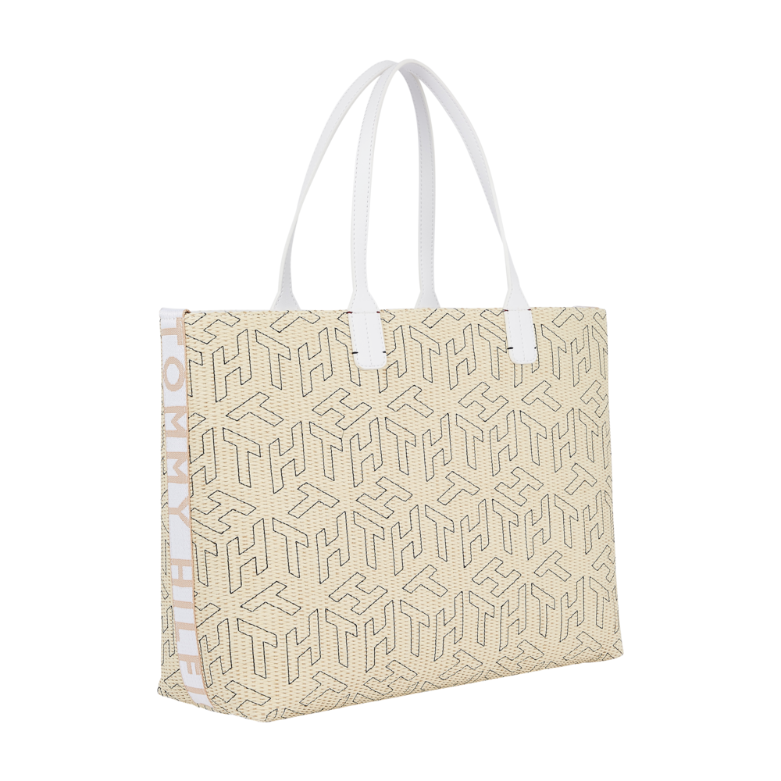 Tommy Hilfiger Straw Beach Tote Bag >> Click to shop
Bring Tommy Hilfiger vibes to beach days with this roomy straw tote, featuring all-over TH monogram embroidery and a detachable pouch. €159.90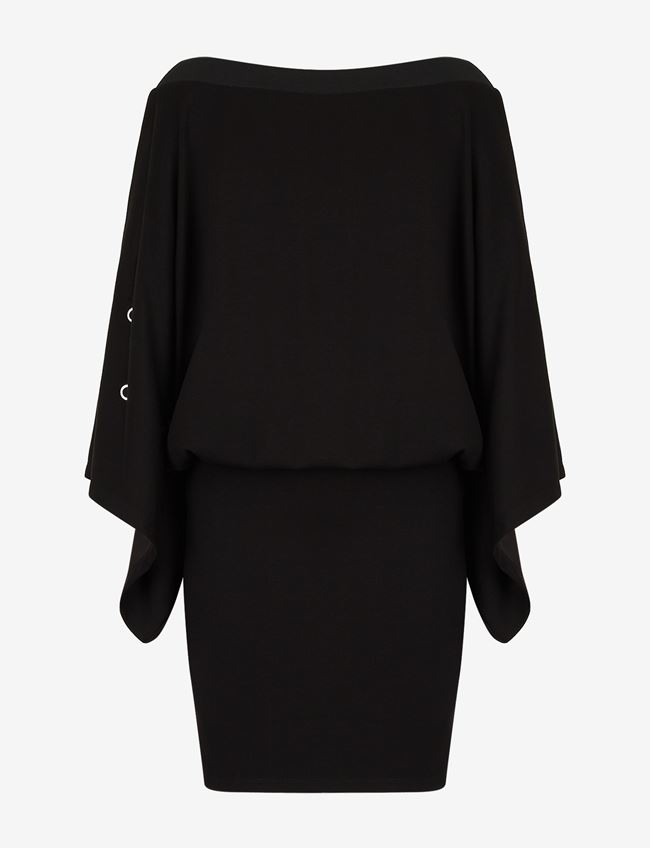 Armani Exchange Dress with Kimono Sleeves >> Click to shop
Characterized by wide kimono sleeves with button detailing, this viscose-scuba blend dress is inspired by the most popular models of the Eighties, repurposing their stylistic features in a contemporary way. €130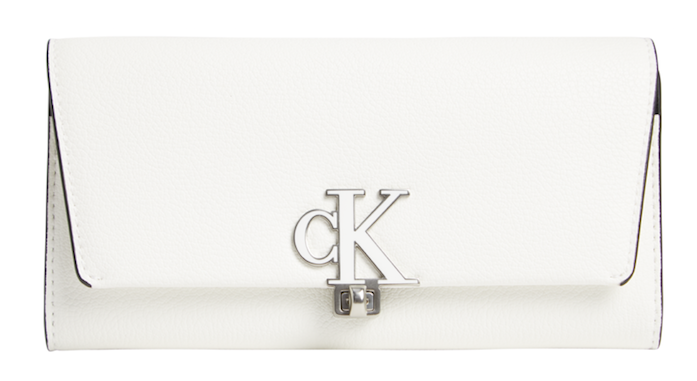 Calvin Klein Jeans Monogram Clutch Bag >> Click to shop
This elegant clutch bag, also available in Black, is crafted with 51% sustainably sourced materials and is the perfect versatile accessory for this season's events. €79.90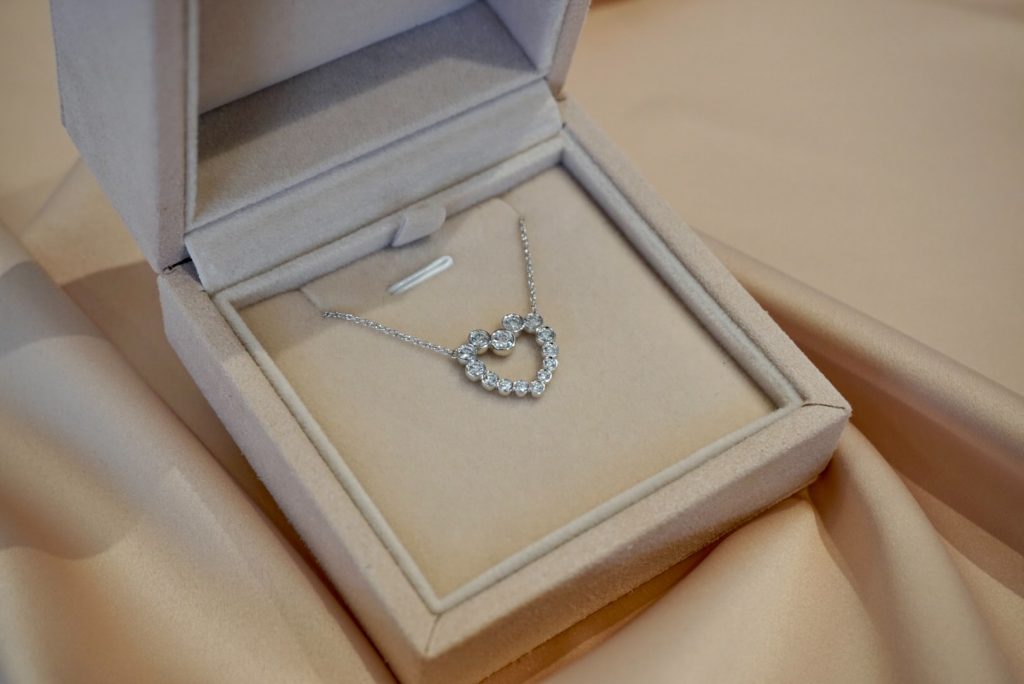 ART DIAMOND – Crivelli Design Heart Pendant & Chain >> Click for information
Crivelli design heart pendant and chain featuring 0.73ct of round brilliant cut diamonds set in 18kt white gold. This piece includes a guarantee and certification. €2,430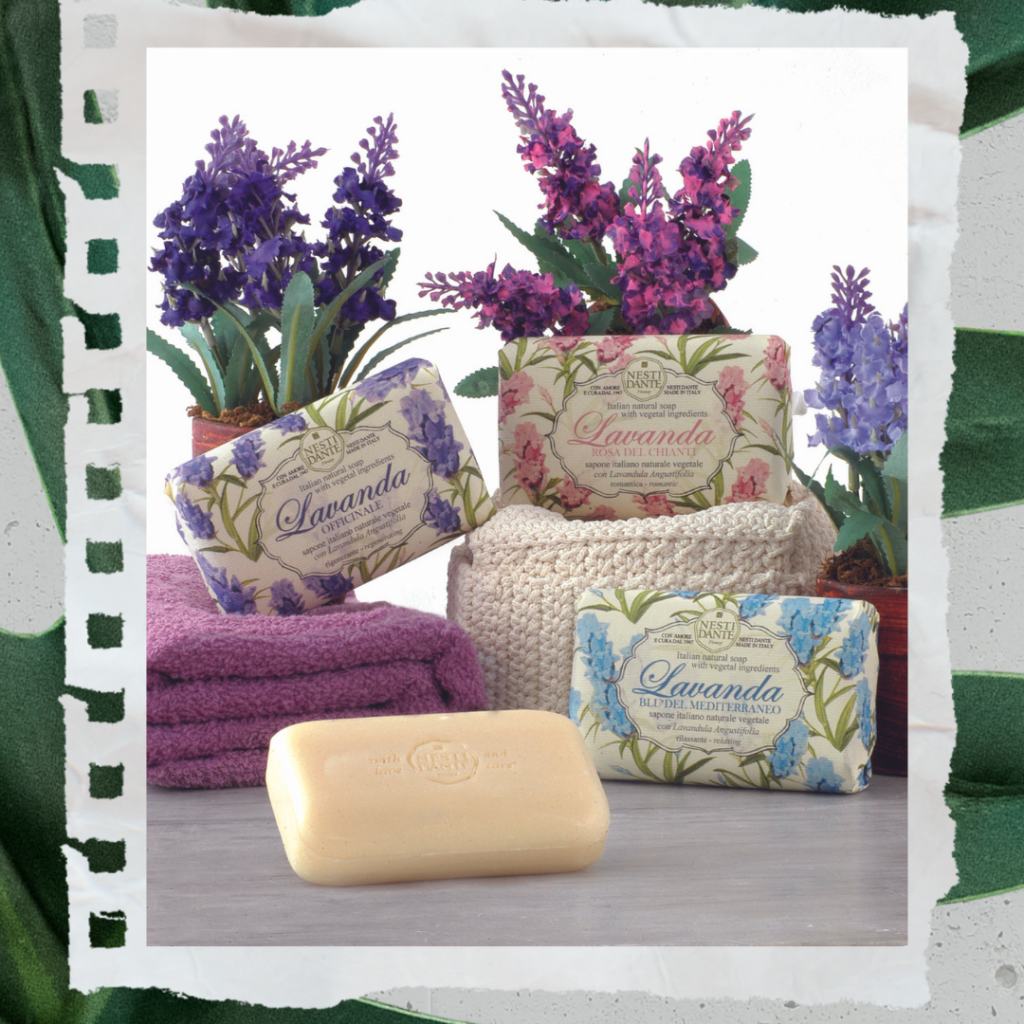 BAIA LIVING– Nesti Dante – Soaps, scents & candles >> Click to Shop
Formulated with quality, purity and integrity without compromise. Naturally active premium ingredients, organic wherever possibile. Only pure whole plants oils from sustainable cultivation. No mineral oils, no parabens or aggressive ingredients. Vegan friendly, no animal ingredients or testing – ever. Made in Florence, Italy with love and care since 1947. Soaps, scents and candles from €5.00 – €45.00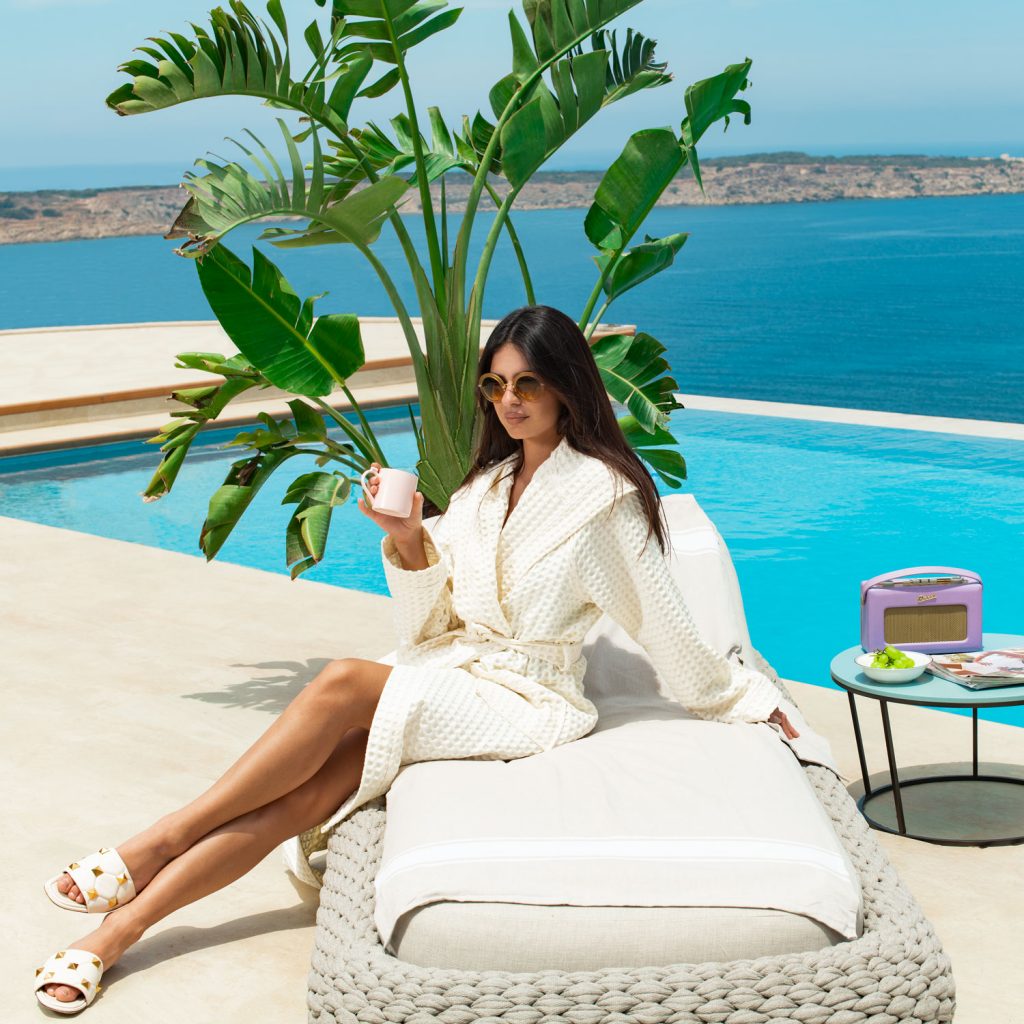 BAIA LIVING
Waffle bathrobe >> Click to Shop
Waffle bathrobe crafted with 100% superior cotton. Waffle surface absorbs water beautifully. Slip from your cool shower into your crisp timeless waffle bathrobe and be dry in minutes. The ultimate summer luxury bathrobe. You can lounge around and feel fabulous. Personalise it with initials or a monogram. €75.00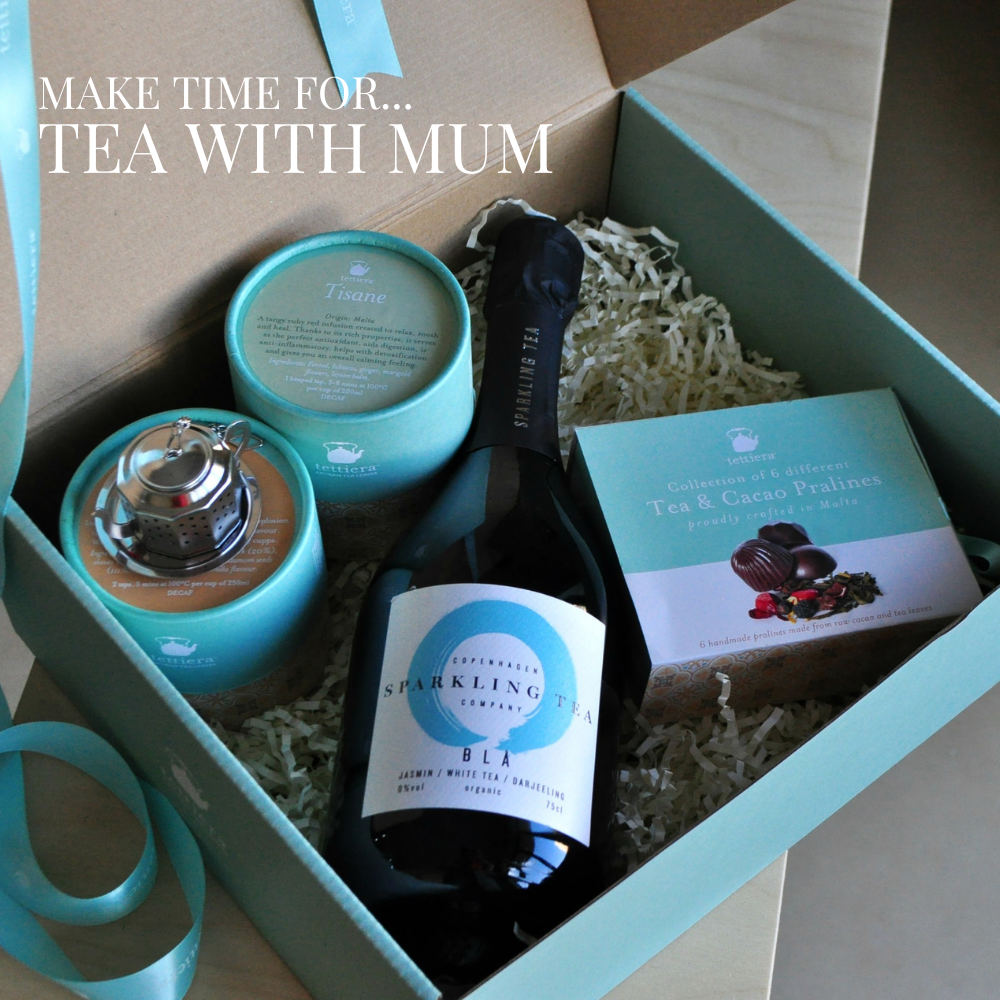 TETTIERA >> Click to shop
All you need for the perfect tea date with Mum this Mother's Day!
Sparkling Tea BLA Assortment Gift Box
For the sparkly mother, who likes to be treated to something special. This perfect gift combines a bottle of Copenhagen Sparkling Tea, a Tettiera mini tube of Darjeeling Maharani Hills, as well as the set of 6 tea and cacao pralines made with tea leaves, botancials and raw cacao. €60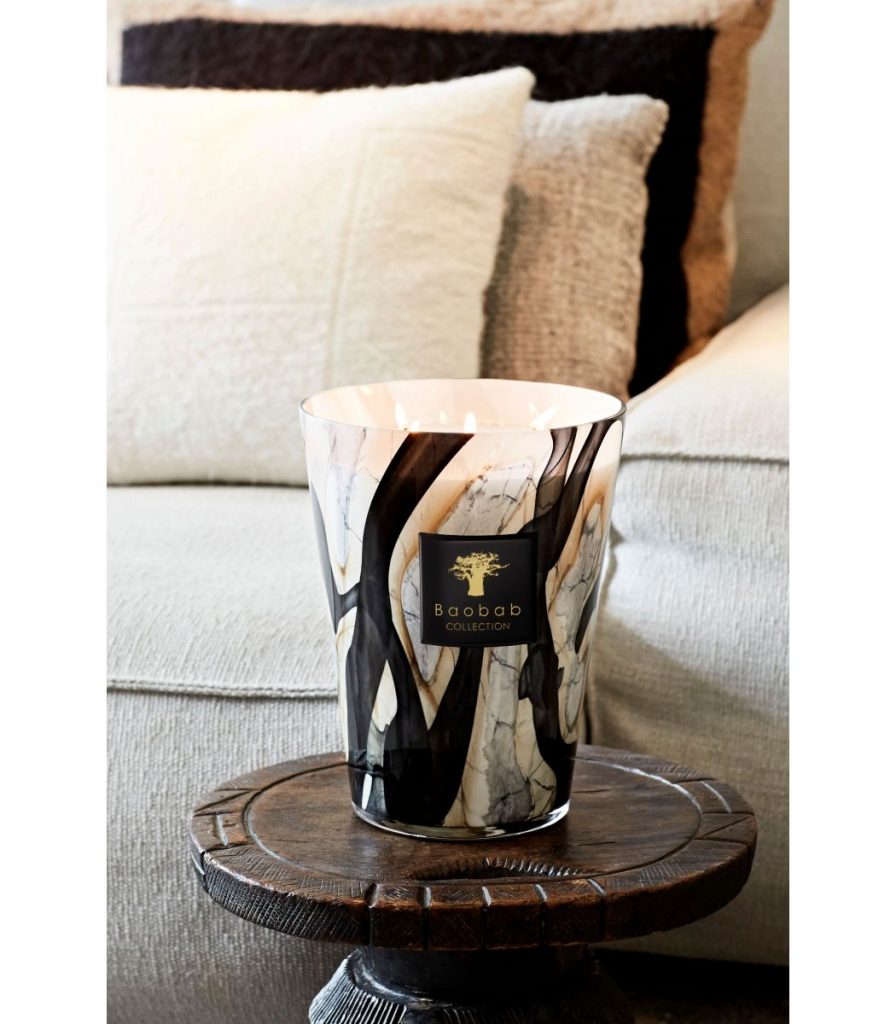 BAOBAB COLLECTION Luxury scented Candles – €45 – €220 >> Click to Shop
Baobab Collection's scented creations offer a sensory experience that is a direct result of their exquisite fragrances and stylish aesthetic. Their premium handblown glass products are carefully sourced across Europe and manufactured by the best artisans. Our new favourites are Baobab's Stones Collection, or for a fresher aesthetic and fragrance, give their popular Pearls collection a go. You can find Baobab's range exclusively at Alistair Floral Design, who offer a limited range online, with exclusives and limited editions available only in-store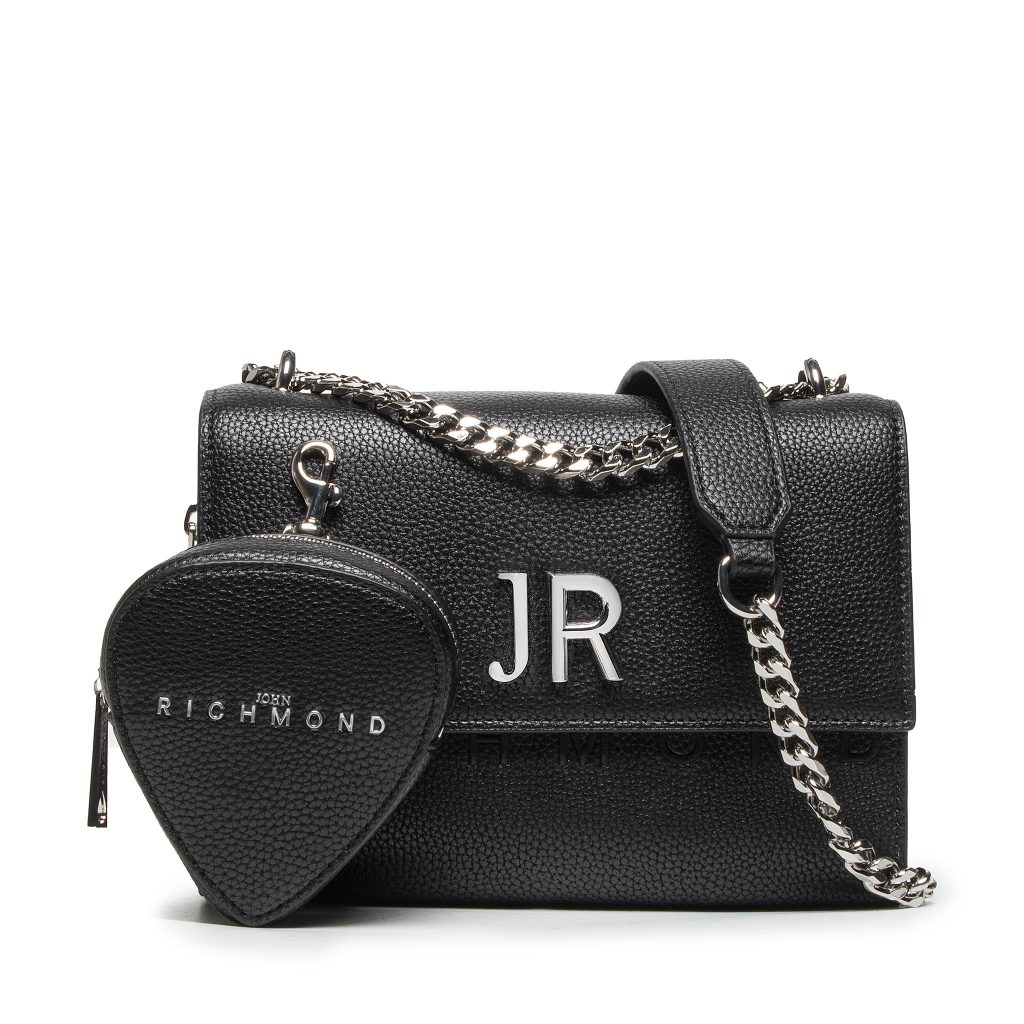 DARMANIN FOOTWEAR >> Click to view more
Bag – Channel your inner rock star in this gorgeous shoulder bag by John Richmond. New collection available from Darmanin footwear Valletta and Sliema. Price. €170.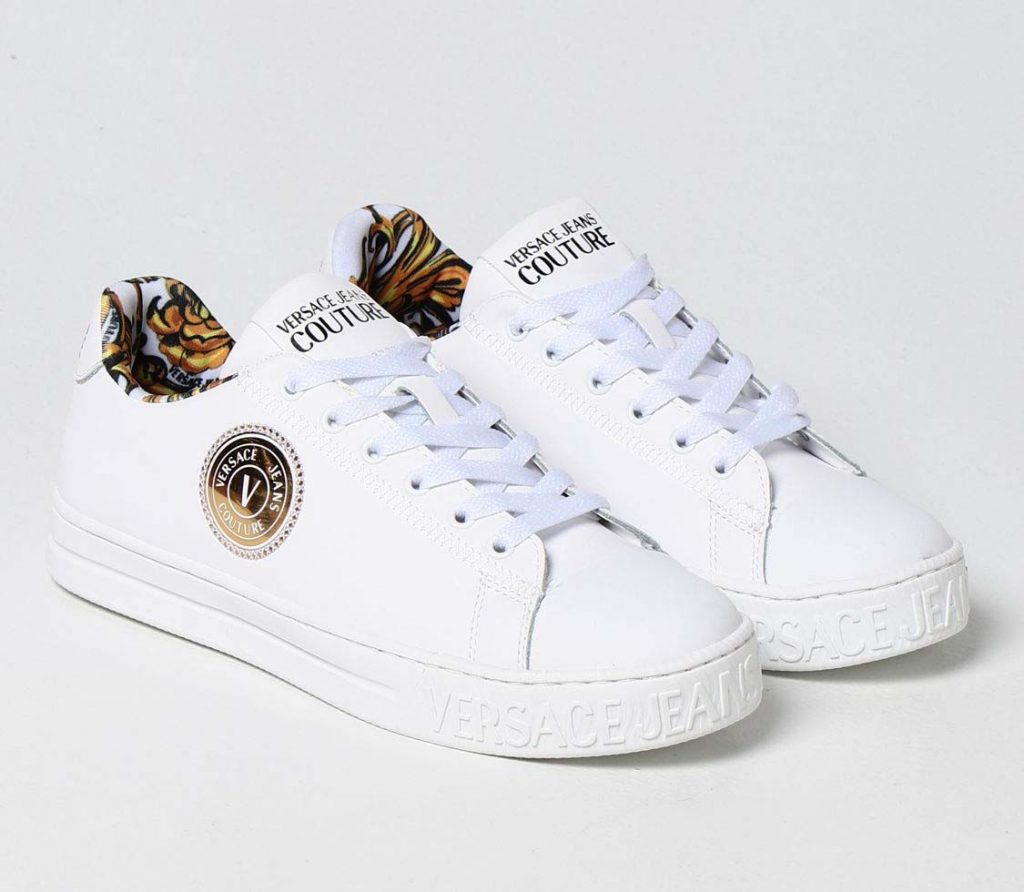 DARMANIN FOOTWEAR >> Click to view more
Sneakers take the win for comfort. Wear them with athletic wear, dresses, blazers, denims … the possibilities are endless. Versace Jeans Couture sneakers are available from Darmanin Footwear Valletta and Sliema. €202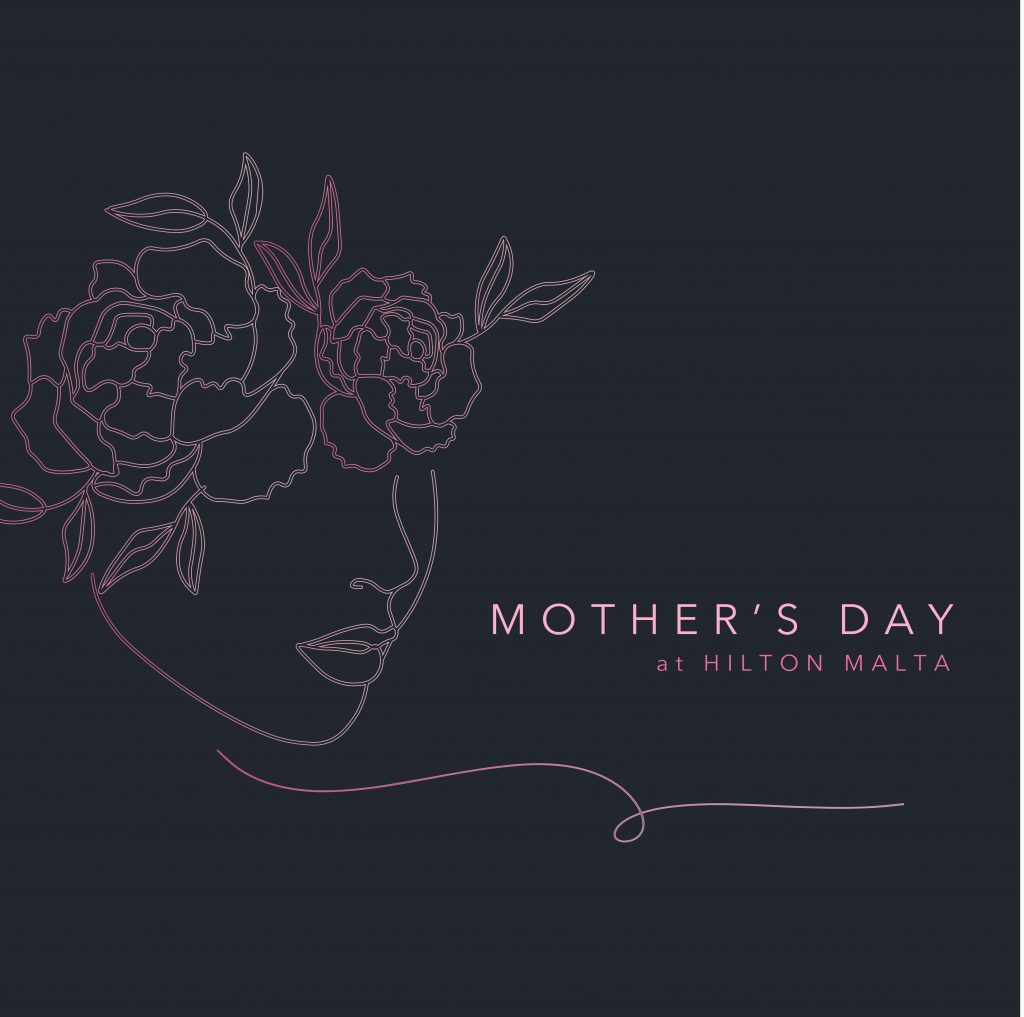 HILTON
Mother's Day at Hilton Malta >> Click to book
Mothers deserve the best. Whether you're looking for a lavish lunch or a special afternoon tea, treat her to Mother's Day at Hilton Malta.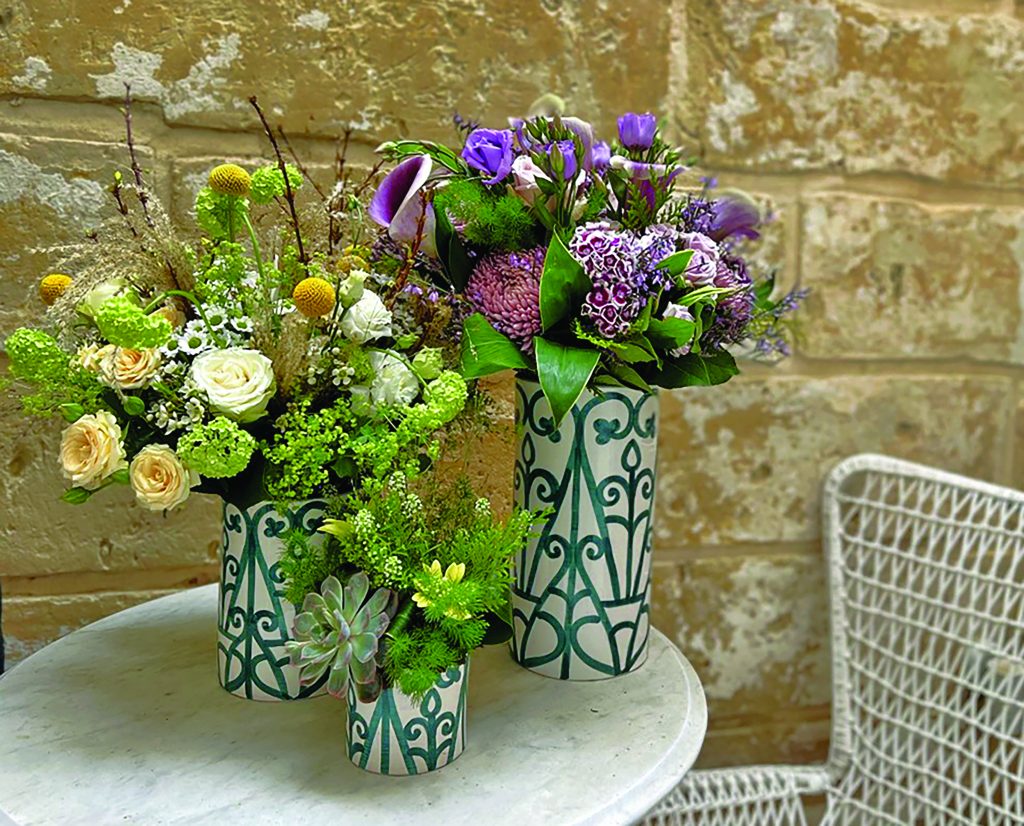 STEPHANIE BORG®
Żmeralda – Emerald Green Collection by Stephanie Borg®
Stephanie Borg® hand-painted Żmeralda small plant pot €32.95. Pot with Arrangement by Alistair Floral Design. €59.00 >> Click to shop
Meduim Vase €55.00. Vase with Creamy & Lush bouquet by Alister Floral Design. €120 >> Click to shop
Large Vase €120. Vase with Lilac & Lush bou- quet by Alister Floral Design. €190 >> Click to shop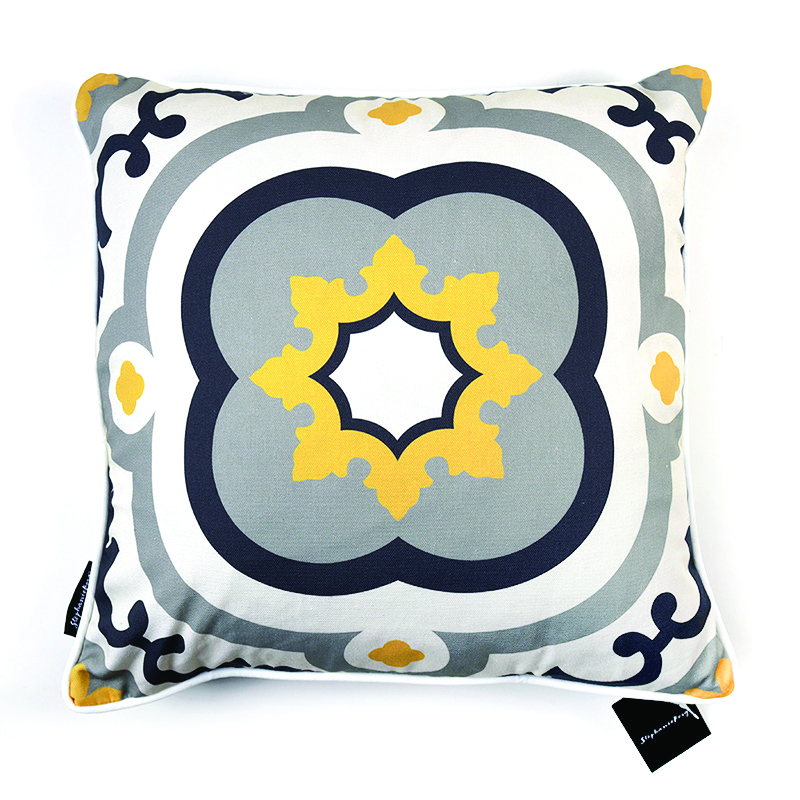 Go ahead and spoil all the special women in your life — your grandma, mother-in-law and more — with these ideas from local artisan Stephanie Borg for Mother's Day, available online, and now in store at AMAI.
Stephanie Borg® Tile Pattern Porcelain cups & saucers. €16.95 >> Click to shop
Stephanie Borg® Tile Pattern Cushion Covers. €45.00, with Cushion filler. €60.00 >> Click to shop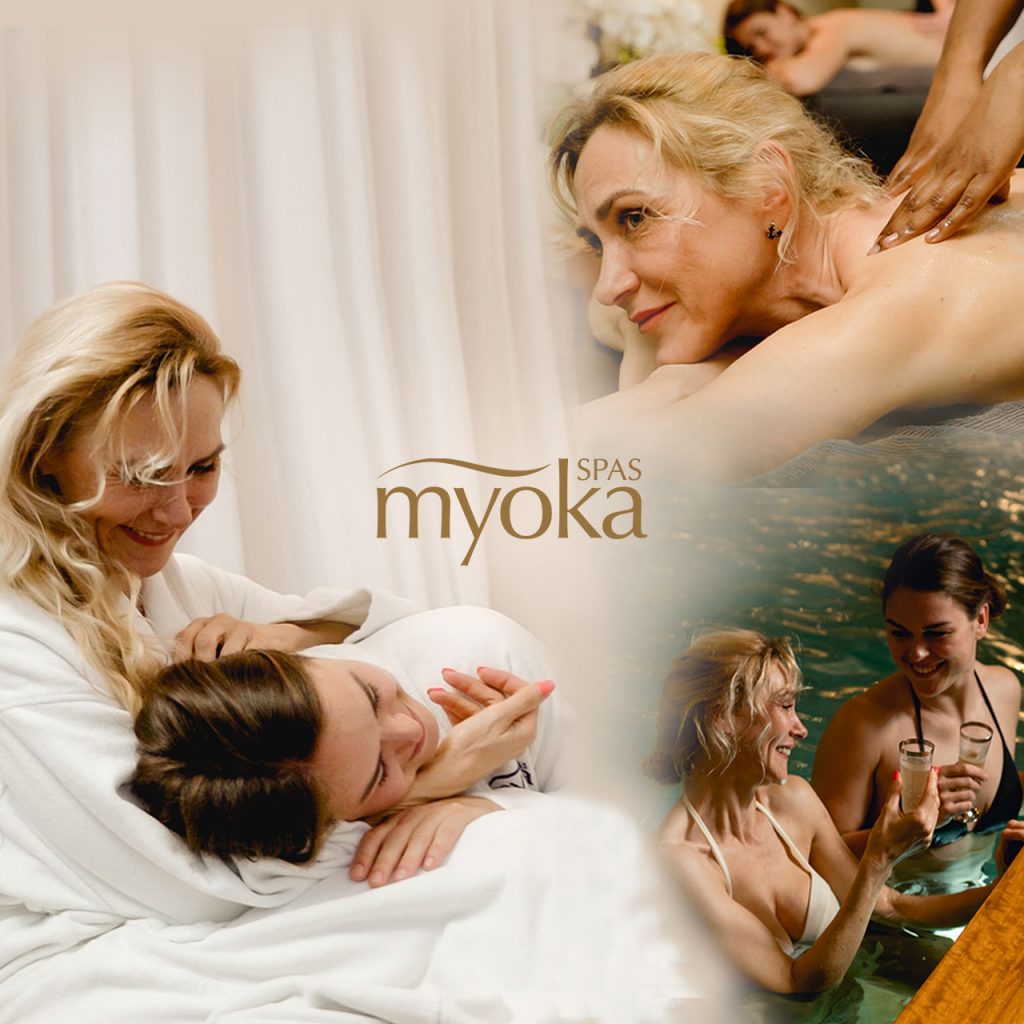 MYOKA
The Gift That Keeps You Close >> Click to shop Myoka Mother's Day spa special and gift vouchers
Mother, friend or maternal figure – celebrate the one that saw you through life's biggest moments with the gift that keeps you close. Strengthen your bond with beautiful pampering time together, a unique experience of relaxation and magic. This Mother's day Myoka Spas created flexible gift packages so every queen finds her perfect treat. Packages are valid for 3 months so you can turn any day into a memorable celebration.

My Queen's Secret
Choose from: Hydrating Facial with Back & Neck Reviver Massage OR Signature Massage with Hydrating Face Mask & Oriental Head Massage | Wellbeing Tea or Glass of Prosecco | Use Of Spa Facilities

Our Bond
Choose from Swedish, Deep Tissue, Aromatherapy or Mother-To-Be Massage | Nourishing Mini Facial | Foot Pressure Point Massage or Hand Treatment | Wellbeing Tea or Glass of Prosecco | Use of Spa Facilities
Myoka Spas (Valletta, St. Julian's, Golden Bay, Bugibba) – T. 21370194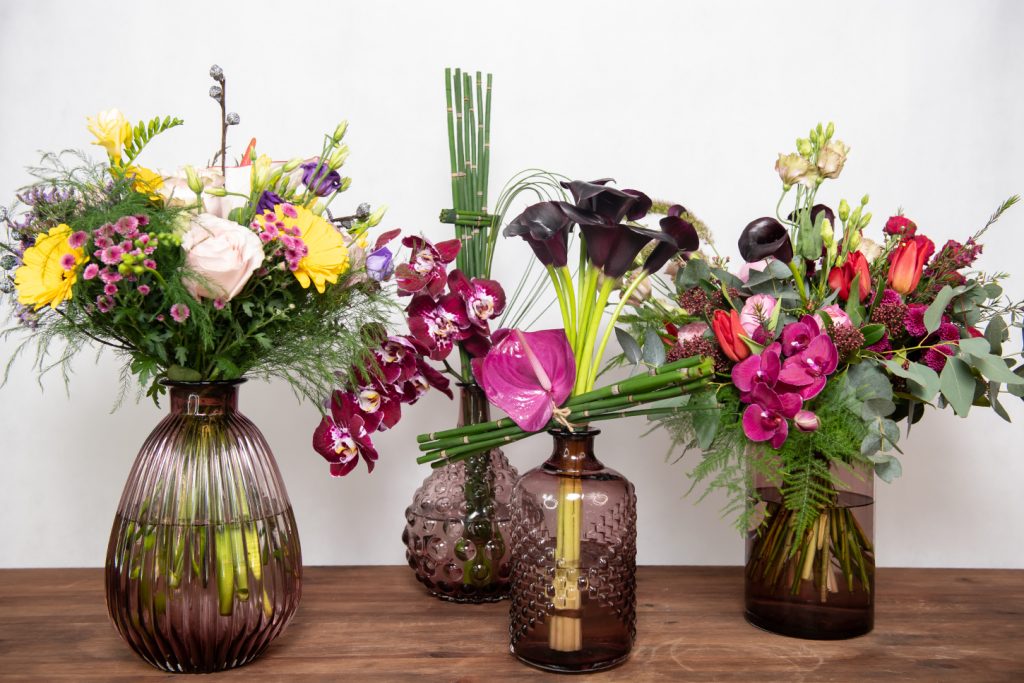 ALISTAIR FLORAL DESIGN
Exclusive Mother's Day Designs
Stella – The Stella Vase Design is a sweet and traditional bouquet, comprised of a charming mix of yellows and soft pink tones. Accents of purple compliment the puce tone of the large ridged vase the bouquet comes in. €105 >> Click to Shop
Adeline – A contemporary yet poetic vase design with wow factor. Two bold Phalenopsis Orchid stems spill out of a narrow-necked bubble glass vase, accented with architectural Snake Grass elements. €105 >> Click to Shop

Nessa – A burst of deep Calla Lilies makes this uniquely elegant vase design quite the statement. A modern design pairing the Lilies with a bold Anturium flower and accenting the arrangement with a hand-tied Snake Grass bundle. This design comes in a narrow-necked cylindrical vase. €115 >> Click to Shop

Julia – A vibrant & energetic combination of flowers. The Julia Vase Design exudes personality with a bright Phalenopsis Orchid stem and dramatic Calla Lilies. This asymmetric bouquet comes in a simple curved rim vase. €135 >> Click to Shop