Skin that speaks…
Whatever "summer-ready" means for you, here at VAMP HQ we have rounded up a range of beauty and wellness procedures from top local experts, covering us from head to toe throughout the hottest months of the year.
It's almost SUMMER! Ok, ok, we're getting a little ahead of our- selves. We know that it's on its way and that there are still some cloudy days lingering, but spring is truly here, and then it's only a matter of weeks until summer. Aahhh, if you close your eyes, you can almost feel that warm breeze on your face!
AESTHETIC VIRTUE – Botox Treatments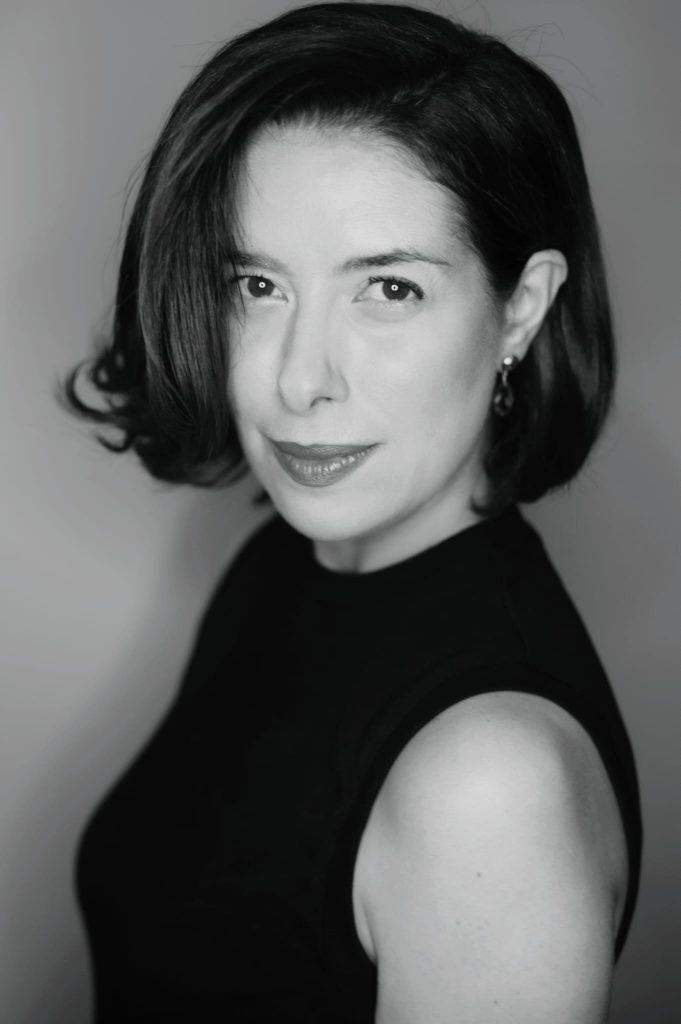 Looking naturally fresh and glowing in time for summer couldn't be simpler or safer. Dr Raina Rodrigues, medical director of Aesthetic Virtue in London's Harley Street and Malta, believes late spring is the best time to spruce up for summer. Gentle wrinkle relaxing injections with her favourite medication reverse the souvenirs of laughter and frowning, especially around the eyes. Expert combinations of botulinum toxin with dermal fillers restore the cheek and mouth to what they once were, subtly but certainly beautifully. She emphasised that no facial treatment is complete without showing some love to the skin. Chemical skin peels rejuvenate, recharge and refresh the skin to a beautiful porcelain glow in the spring, and vitamin C based skincare routines carry it through the summer months. Don't forget, sunscreen remains your skin's best buddy! Built on many years of international plastic surgery experience, Aesthetic Virtue remains the leader in minimally invasive facial rejuvenation. The pillars of facial beauty and the concept of natural results are core to their modus operandi. So, shhh, Aesthetic Virtue is your best-kept secret! Nobody needs to know you've been there, but the compliments will be yours to enjoy.
Facial & Harley Street Clinic London, Skin Treatments UK, Botox Training London,Cosmetic Surgery
E: info@aesthetic-virtue.co.uk / W: AESTHETIC VIRTUE
AMAI – Platelet Rich Plasma (PRP) Therapy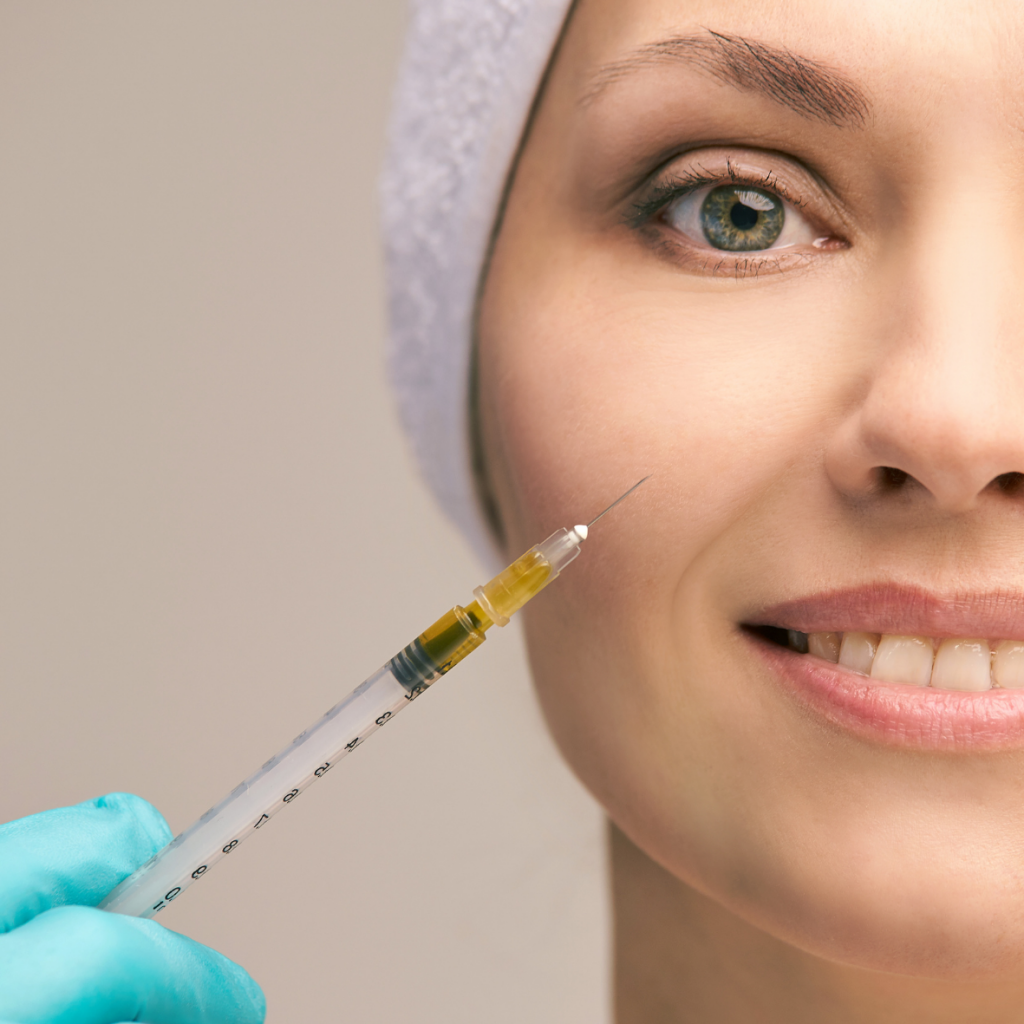 Platelet Rich Plasma (PRP) Therapy is a clinically verified, non surgical treatment with aesthetic applications ranging from skin rejuvenation to hair loss prevention and treatment. PRP is rich in healing compounds and growth factors that restore and repair the area where they are applied. Your own blood plasma is injected into the skin, through very fine needles, making the procedure very acceptable with minimal recovery time. Clinical studies have shown that PRP can stimulate collagen production and increase the vascular supply . Hence, the treatment will make one's facial skin look youthfully smoother and healthier!
Want to prevent hair loss? PRP treatment for hair loss is suitable for both men and women, resulting in a fuller and healthier-look- ing head of hair. PRP Therapy is specifically designed for you, by you! Book a treatment at AMAI throughout April, and receive 20 % of your treatment price back in vouchers, reedemable on all beauty treatments!
T: 21340503
E: info@amai.com.mt / W: AMAI
SAINT JAMES – Weight Management Institute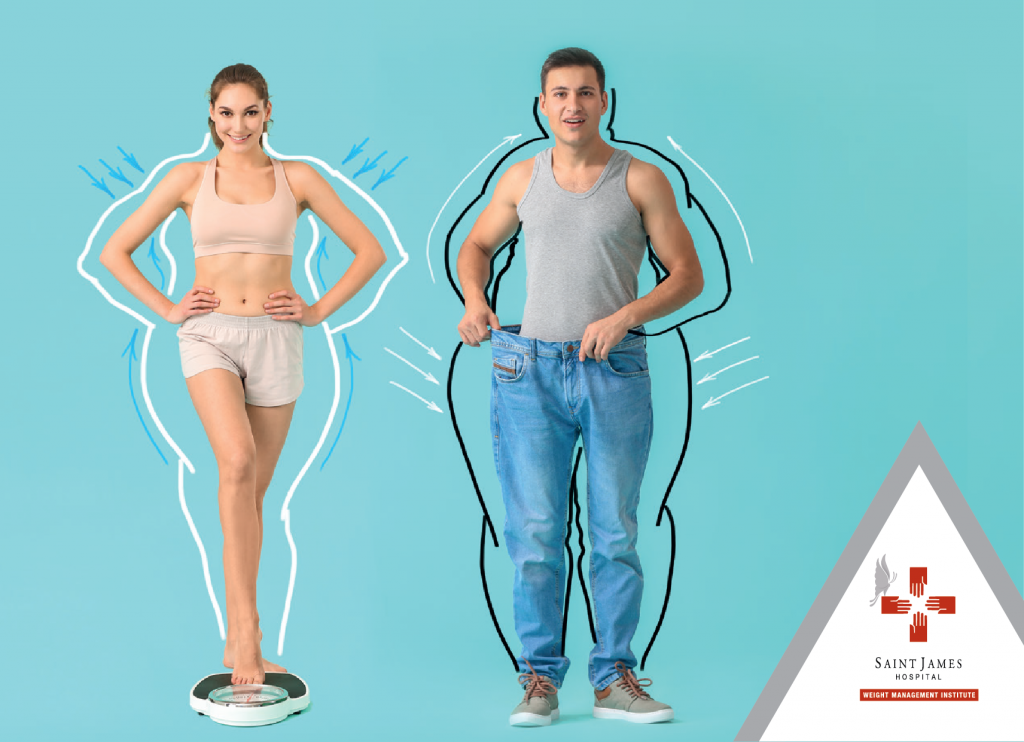 A comprehensive weight management clinic providing a one stop shop solution for significant weight loss, right at your doorstep. Weight loss surgery is known to achieve significant and sustain- able weight reduction, as well as a significant improvement in one's health conditions. Bariatric surgical interventions are a key part of the whole solution, but appropriate preparation, after care and guidance is crucial, with lifelong specialist follow ups that are provided at Saint James Hospital.
Saint James Hospital offers both bariatric and endoluminal procedures such as: Sleeve Gastrectomy, Gastric Bypass, Gastric Balloon, Gastric Botox, and POSE. These procedures will initiate the patients' weight loss journey and gradually help them lose weight in a healthy and effective manner that would lead to long term results. Saint James Weight Management Institute will help their patients find a healthy balance between losing weight, maintaining the weight lost and adapting to a new lifestyle. The highly specialised team at Saint James Weight Management Institute will provide the patient with support and guidance throughout their weight loss journey.
T: +356 2329 1000 / 7952 1293 E: wmi@stjameshospital.com / W: SAINT JAMES
PERSONA – Cosmetic Procedures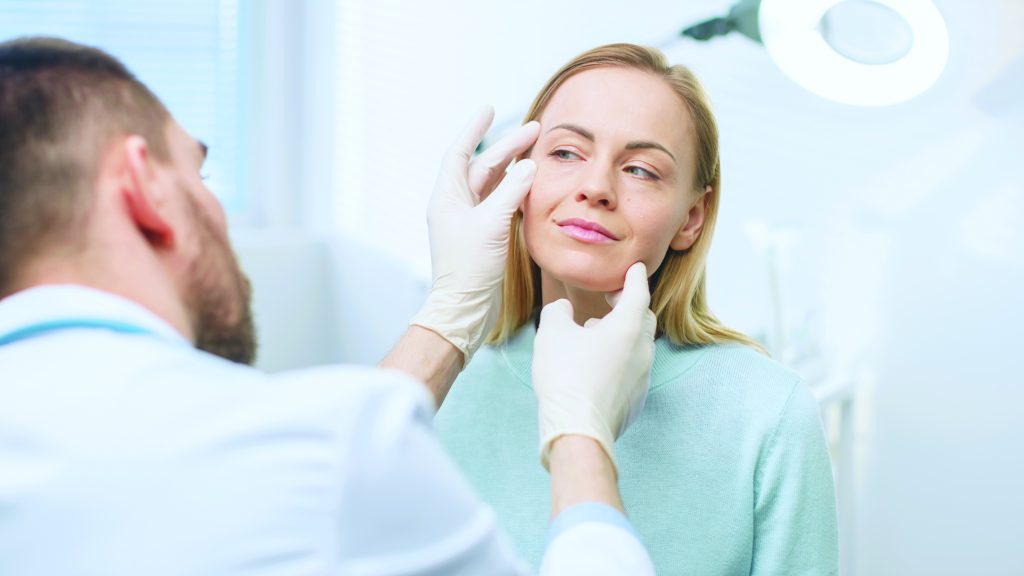 Persona brings together some of Malta's finest plastic surgeons, operating from their welcoming state-of-the-art centre in Ta' Xbiex, where you can be assured of exceptional service and personalised care, quality treatments, and most importantly, excellent results.
Persona offer a full range of cosmetic procedures, including breast augmentation, liposuction, tummy tuck, eyelid & eyebrow lifts, rhi- noplasty, and many more. Some of these ops can also be performed safely in one combined surgery by our team of Plastic Surgeons. This will significantly reduce your post-op downtime and all the re- sulting hassle!
Schedule a consultation at Persona, Malta's leading cosmetic surgery centre with one of their Plastic Surgeons today!
T: 21 340 366,
E: info@persona.com.mt,
W: PERSONA
MYOKA – Anti-aging Spa Experience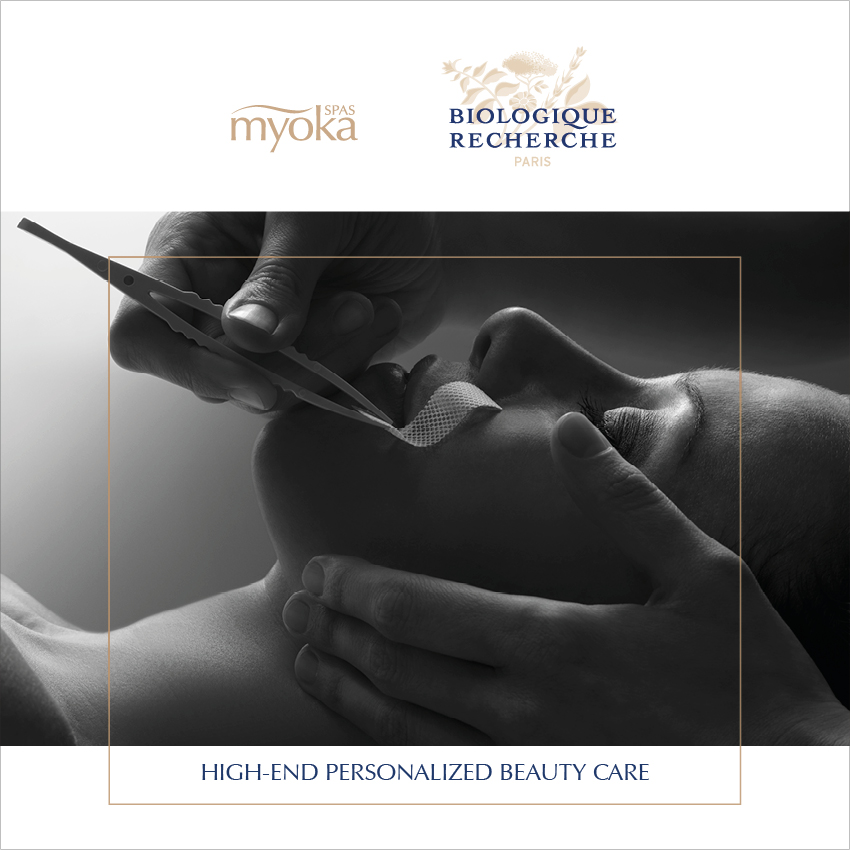 Cultish Parisian skincare line Biologique Recherche and Myoka Spas exclusively bringing the brand's cutting edge personalized skincare methodology to Malta. Luxurious spa experiences feature a menu of powerful antiaging, firming (including anti-cellulite), lift- ing and contouring treatments for face and body right in time for summer! Each treatment is customizable, with the brand's signature "boosters" highly concentrated formulas to "recondition" the epidermis and help enhance its potential for self regeneration. Biologique Recherche treatments are famously based on a personalized dermo cosmetic diagnosis following analysis of your Skin Instant©️ to allow a treatment protocol to precisely match your needs using products with the highest concentration of active ingredients.
When more help is needed your facial may include use of the Remodeling Face® Machine – a patented microcurrent device that has earned the devotion of an entire black book's worth of fash- ion editors, models, and designers with its remarkable toning and sculpting effects. Wish to be the first to try Biologique Recherche signature treatments? Hurry up to get on the list for this truly revolutionary skincare experience.
T: +356 2137 0194 (Hilton Malta, St. Julian's)
T: +356 2137 0163 (Malta Marriott Hotel & Spa, St. Julian's) W: MYOKA
BROWNS – Laser Hair Removal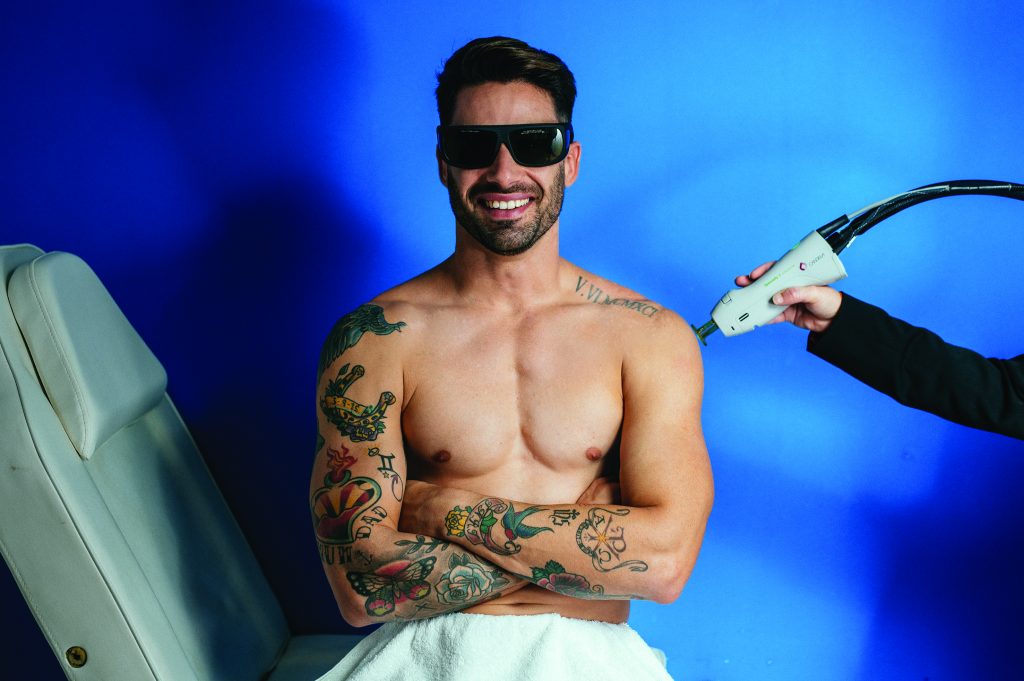 Achieve long lasting smoothness no more shaving, plucking or waxing your body hair ever again! At Brown's, that's exactly what they guarantee, by providing the highest quality laser hair removal services by using the very latest technology to achieve extraordinary results. Candela GentleLase Pro and Candela GentleLase Pro U deliver laser treatment in a fraction of the time, while using top of the range cooling devices, to ensure you feel as comfortable as possible. Moreover, there are numerous benefits of choosing laser hair removal:
* It is quick; * It is less painful than other hair removal methods;
* It is precise; * It can remove hair from any part of the body;
* It prevents ingrown hairs; * It is a long-term solution; * It is great to do before tattooing; and You will always be ready for the beach!
Follow Brown's socials for offers! For more information or to book contact, customercare@brownspharmacy.eu
T: +356 2152 5252
W: BROWN PHARMACY