Apple crumble
APPLE CRUMBLE Ingredients: For the apple crumble: 12 apples 118g sugar 520g flour 350g brown sugar 1 tsp ground cinnamon ¼ tsp ground cloves 113g butter (straight from the fridge) cut into pieces Method for the crumble: Peel, core and slice the apples, place in a deep pan with 250ml of water and cook over … Continued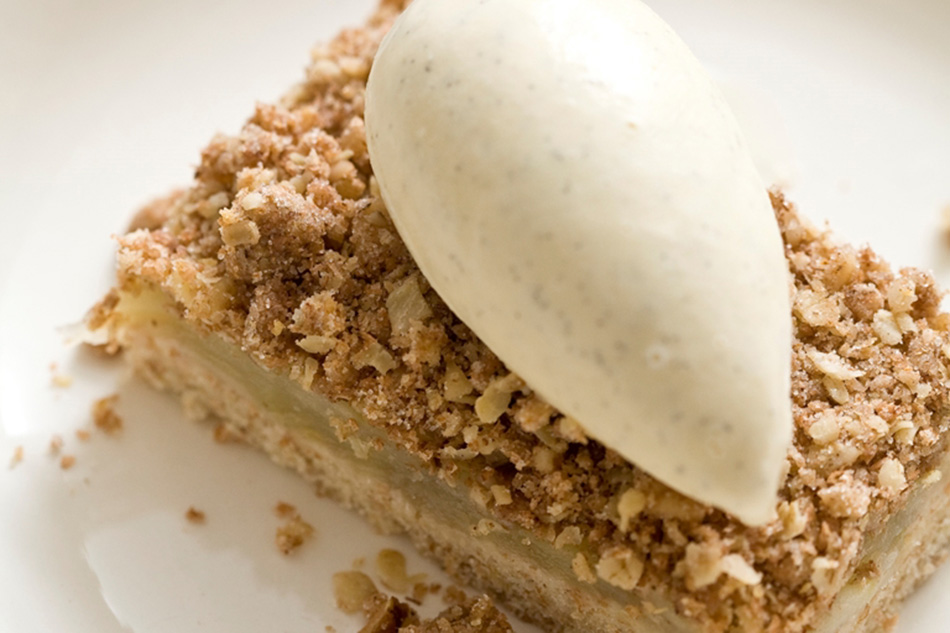 APPLE CRUMBLE
Ingredients:
For the apple crumble:
12 apples
118g sugar
520g flour
350g brown sugar
1 tsp ground cinnamon
¼ tsp ground cloves
113g butter (straight from the fridge) cut into pieces
Method for the crumble:
Peel, core and slice the apples, place in a deep pan with 250ml of water and cook over medium heat for 20-30 minutes until very soft and all the liquid is absorbed.
Stir in sugar and transfer to a large baking dish.
Combine flour, brown sugar, cinnamon and cloves.
Using the finger-tips, work butter into flour mixture until it resembles bread crumbs, then spread over apples.
Bake for 40-45 minutes until golden.
For the custard:
550ml milk
60g sugar
56g butter
60g flour
1 egg
1tsp vanilla extract
Method for the custard:
Warm milk in a medium pan over medium heat
Whisk sugar, butter, flour and egg together in a large bowl
Whisk 100ml of the milk into the sugar-flour mixture
Add mixture to the milk in the pan and cook, stirring constantly, until thick – 5 to 8 minutes.
Remove from heat, add vanilla extract.