Cool summer cocktails
Vamp brings you Flavien Faure born in Cognac 'in the middle of a vineyard' in an area that is aptly known as 'the valley of the spirits' due to the variety of alcoholic beverages produced there. Flavien began his higher education by studying hospitality at university then after finishing the foundation course, worked for different … Continued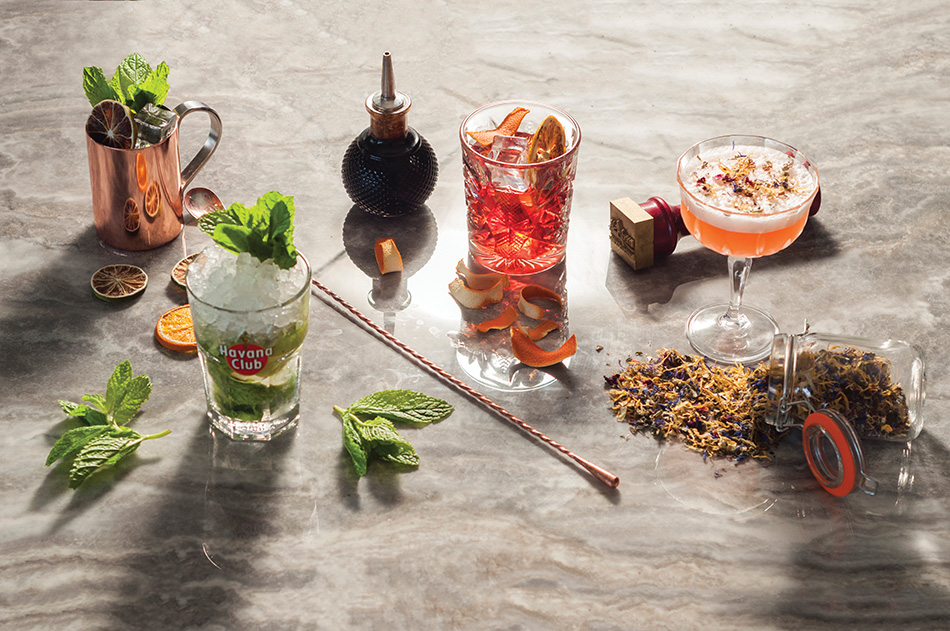 Vamp brings you Flavien Faure born in Cognac 'in the middle of a vineyard' in an area that is aptly known as 'the valley of the spirits' due to the variety of alcoholic beverages produced there.
Flavien began his higher education by studying hospitality at university then after finishing the foundation course, worked for different brands of cognac at Brand Home. In 2014, he founded his own event company, offering cocktails for private parties. On his return to France he ran the bar at Le Logis Grey Goose, Brand Home Grey Goose, in Juillac le Coq near Cognac.
Flavien recently moved to Malta and is the bar manager at MedAsia in Sliema, whose concept of drinks is to offer a new and exciting mixology experience to customers: 'quality drinks paired with quality food'.